Hearty tasty meatloaf can be prepared quickly and easily, without fussing with the dough. The dish is based on thin pita bread, a real lifesaver for busy housewives. The roll can be served as a snack on the festive table or as an addition to hot dishes.
The recipe will help you out in case of unexpected guests, because it is prepared from products that are always found in the house.
As a meat base, you can use any minced meat of your choice. Before laying it, it is allowed to fry it together with onions in a pan or use it raw. In addition to minced meat, boiled mushrooms, fresh herbs, vegetables or cheese can be added to the filling. When choosing sheet pita bread, pay attention to the date of manufacture. An expired product is often rotten with signs of mold. You can grease the roll with sour cream, beaten egg or vegetable oil.
Ingredients:
Lavash – 100 g.
Minced chicken – 150 g.
Minced pork with beef – 180 g.
Smoked cheese – 50 g.
Green onions – 10 g.
Sour cream – 35 g.
Salt, pepper – to taste.
Paprika – 2 g.
Suneli hops – 1.5 g.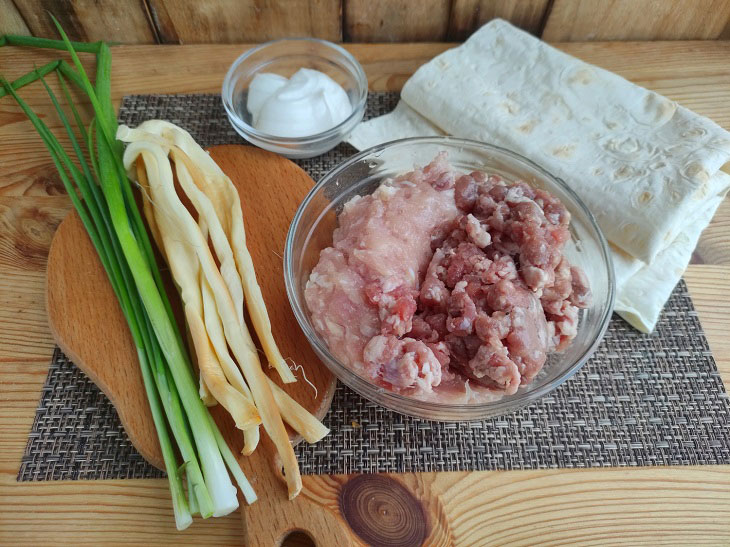 How to cook:
1. Place minced meat in a bowl, add salt, pepper and spices. Mix the mass until smooth.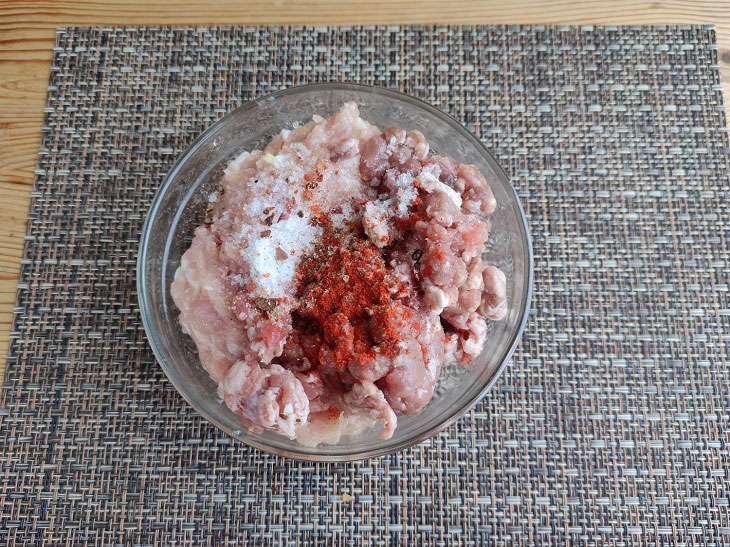 2. Lavash spread on a hard surface. Leave 1.5 cm free edges on the right, left and top. Bottom – 2.5-3 cm. Distribute in the center into minced meat in one layer.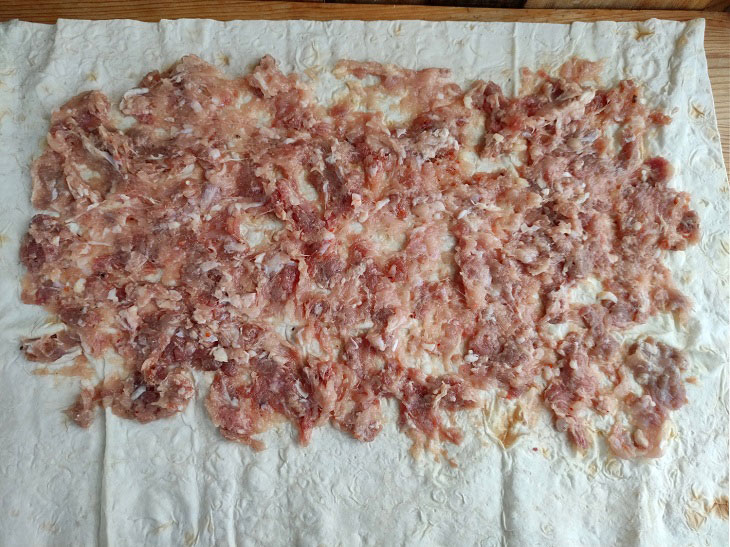 3. Cut the smoked cheese into small cubes, put on top of the minced meat.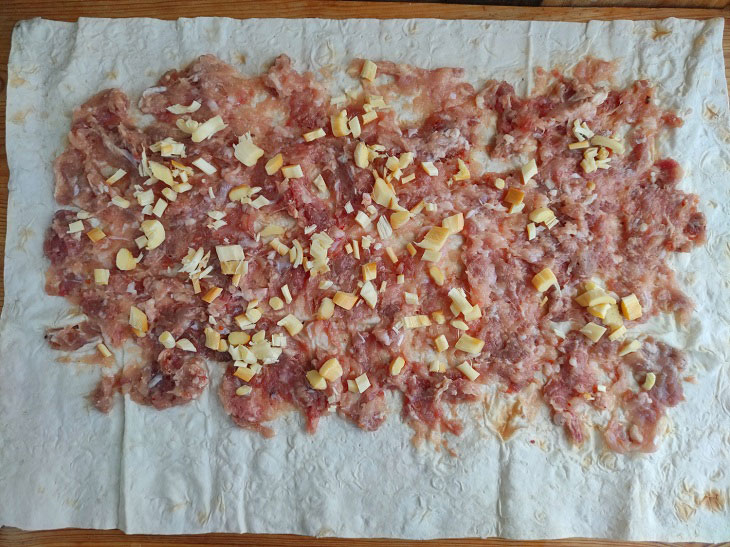 4. Rinse green onions in cold water, pat dry. Chop the onion finely. Sprinkle toppings with chopped green onions.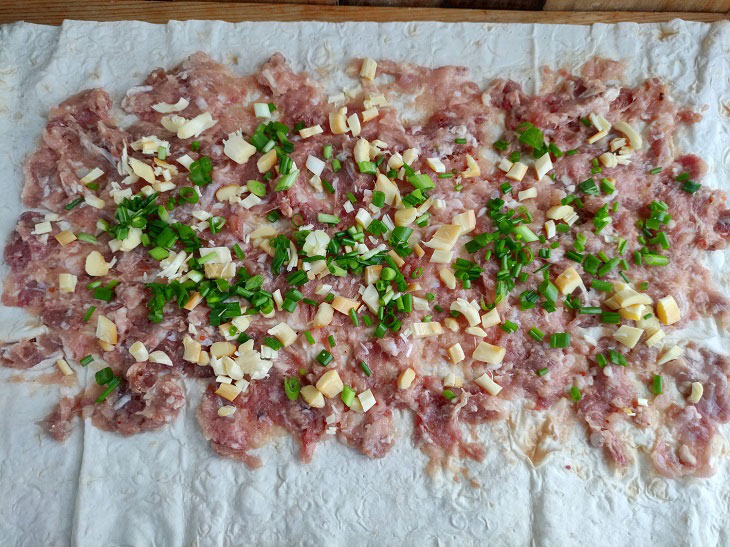 5. Bend the right and left edges of the pita bread. Roll it up into a roll. Grease the bottom edge with sour cream.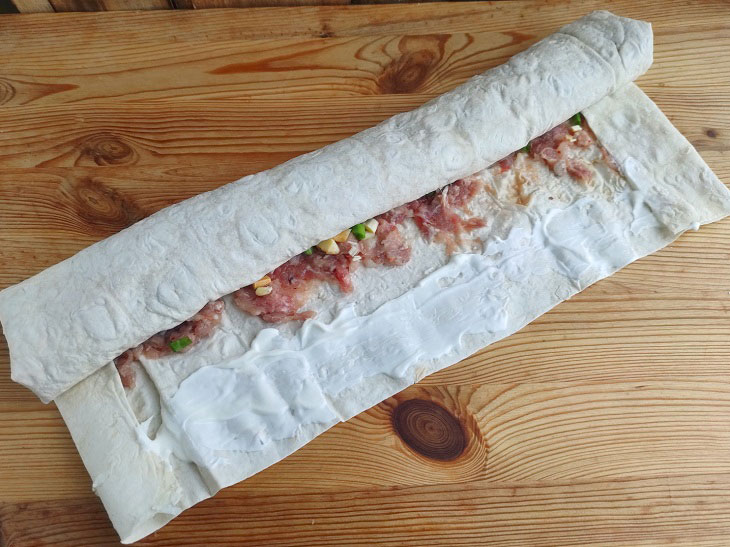 6. Twist pita bread, grease the surface of the upper part with sour cream. Place the roll on a baking sheet lined with parchment. Preheat the oven to 180 degrees. Bake the product in the oven for 30-35 minutes.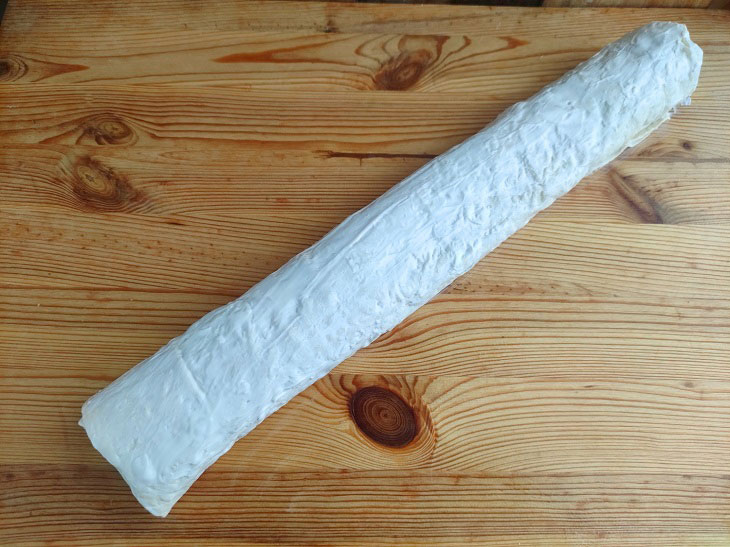 7. Transfer the finished roll to a plank, cut into portions about 1.5 cm wide.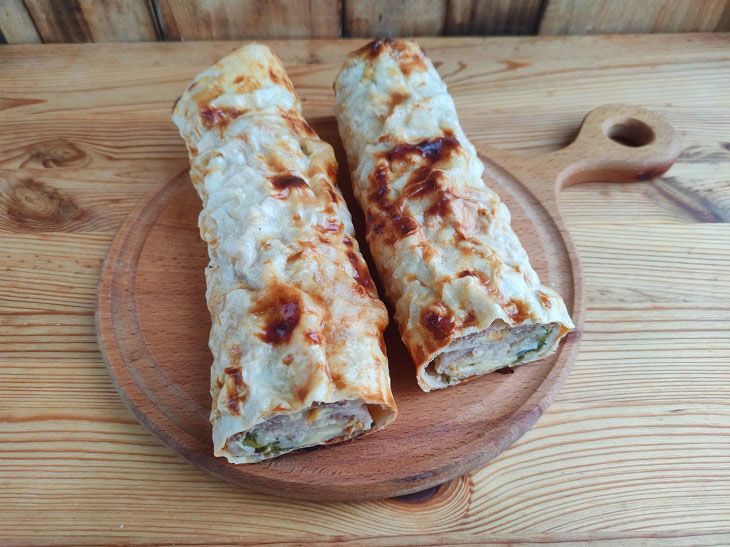 8. Transfer the appetizer to a plate, garnish with dill sprigs and serve.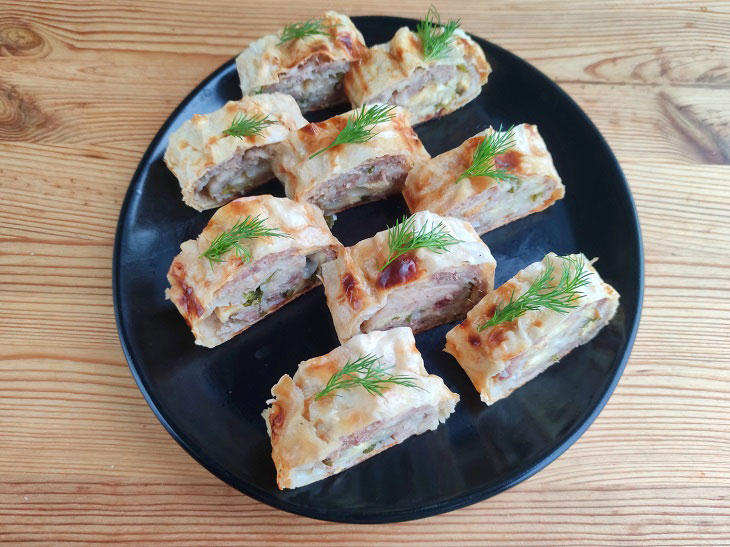 Delicious mouth-watering pita roll will surely please your loved ones and is perfect for a small family celebration.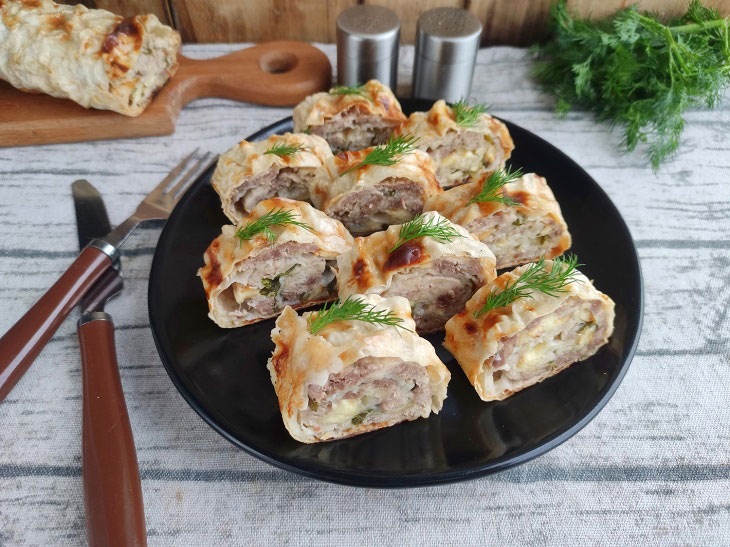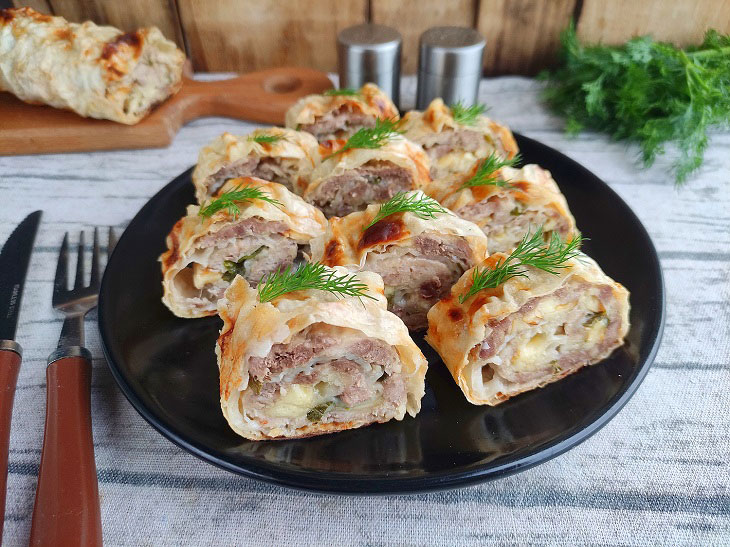 Bon appetit!