Chicken cutlets with zucchini is a simple and easy dish, especially popular in the summer season when zucchini is more affordable. However, you can cook such cutlets all year round, as zucchini is constantly available in supermarkets.
In addition to the aforementioned chicken and zucchini, minced meat includes carrots, onions and garlic. The link is oatmeal. And as spices, salt, freshly ground black pepper and a multi-component seasoning for grilling or barbecue are used. You can also make cutlets from minced turkey.
Ingredients:
Minced chicken – 500 g.
Zucchini – 250 g.
Carrot (small) – 1 pc.
Onion – 1 head.
Garlic – 3 cloves.
Oat flakes – 4 tbsp. l.
Milk – 3 tbsp. l.
Seasoning for grill or barbecue – 1 tsp.
Salt – to taste.
Freshly ground black pepper – to taste.
Sunflower oil – for frying.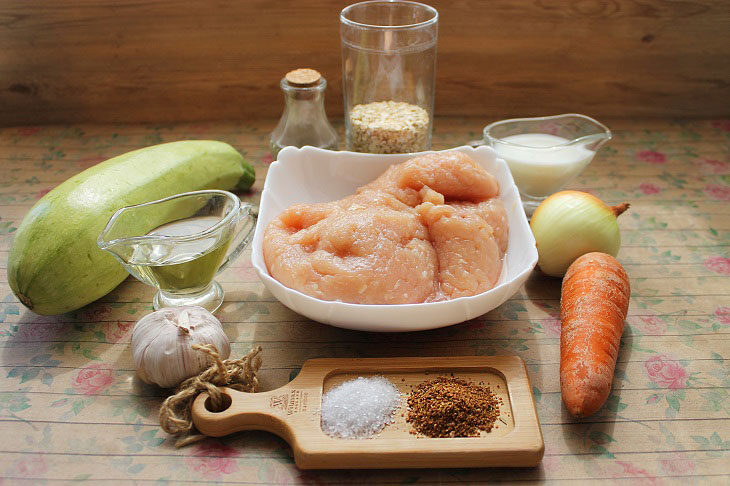 Cooking time: 50 minutes. Servings Per Container: 4.
How to cook:
1. Peel and rinse the onion and garlic cloves. Cut the onion into several pieces and place in a blender bowl. Add garlic to the onion.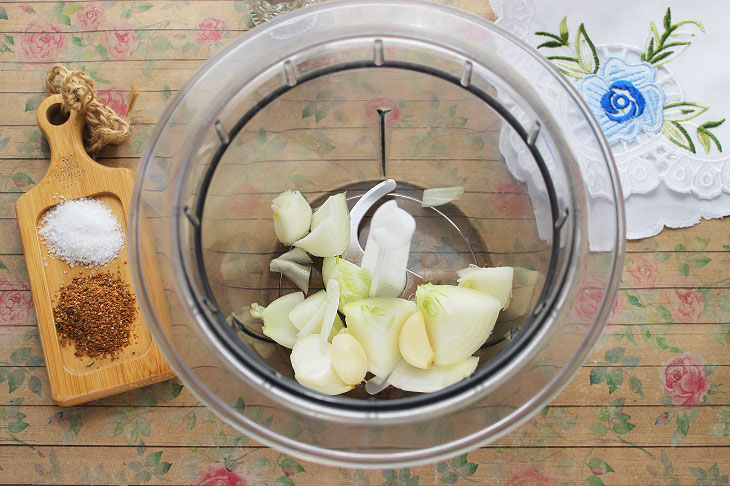 2. Grind.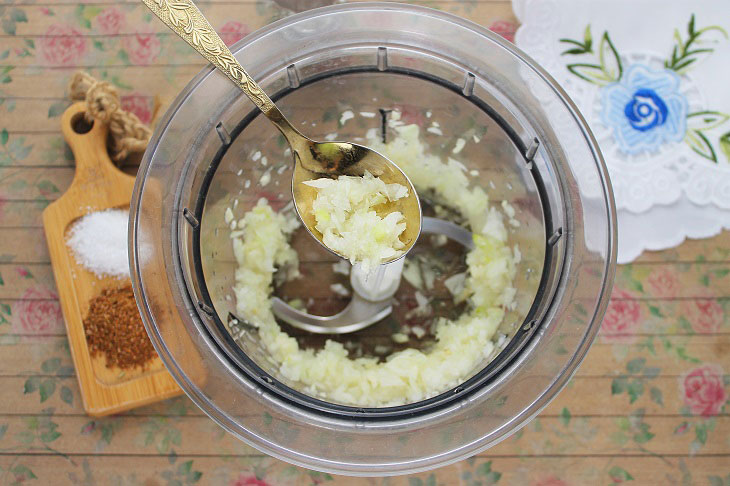 3. Put the minced chicken in a bowl. Add chopped onion and garlic to it.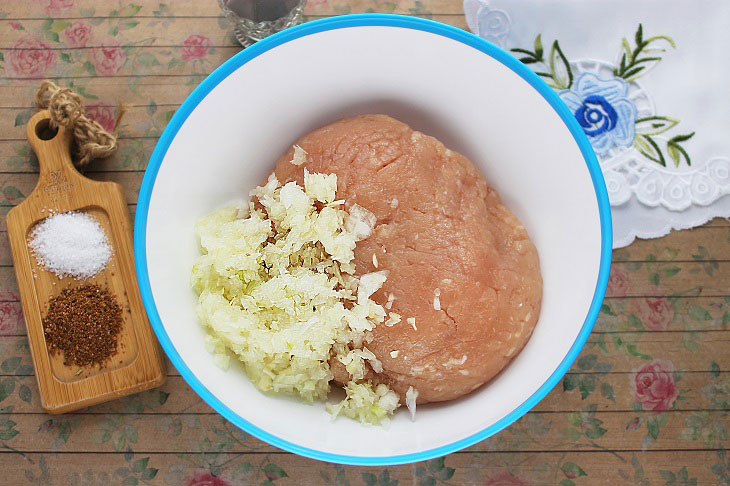 4. Wash the carrots with a vegetable brush, peel and grate on a coarse grater. Add to mince.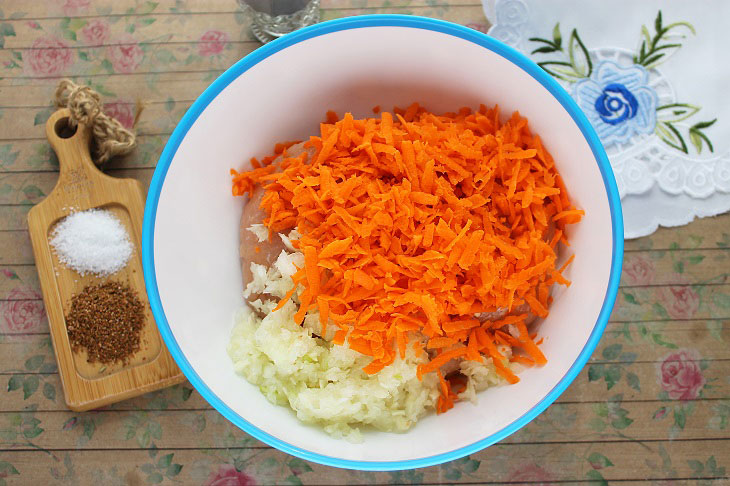 5. Wash the zucchini, remove the stalk. Grate on a grater with large holes. Squeeze the zucchini very well with your hands, since we absolutely do not need zucchini juice in cutlets. Add to bowl.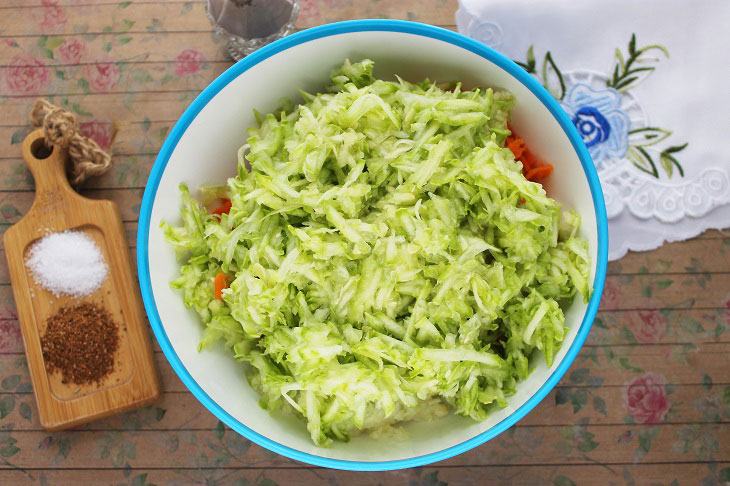 6. Add oatmeal, grill or kebab seasoning, freshly ground black pepper and salt to the minced meat.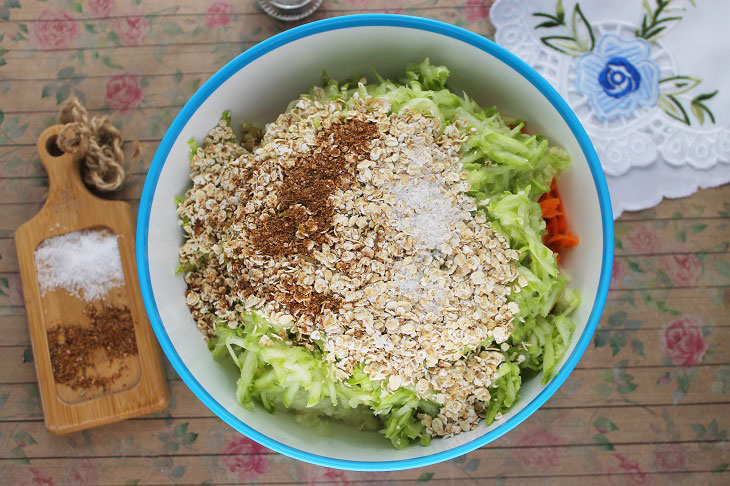 7. Pour in the milk.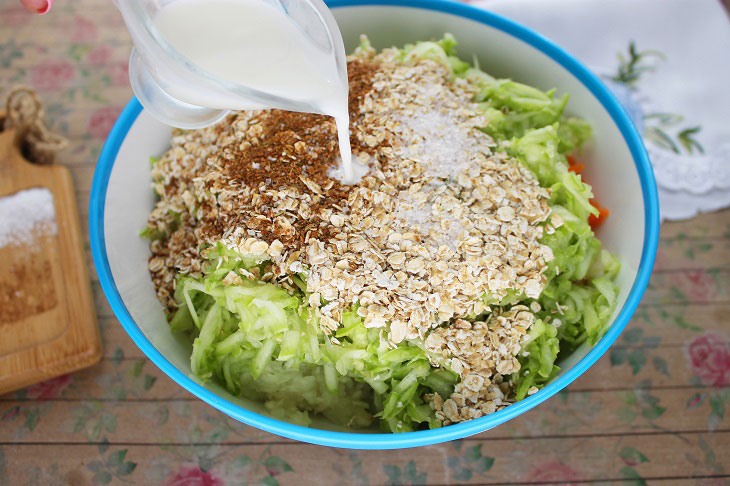 8. Mix the contents of the bowl well.
The more thoroughly you knead the minced meat, the easier it will be for you to form cutlets – they will not fall apart.
Heat sunflower oil in a frying pan. With wet hands form small oval patties and place in the pan.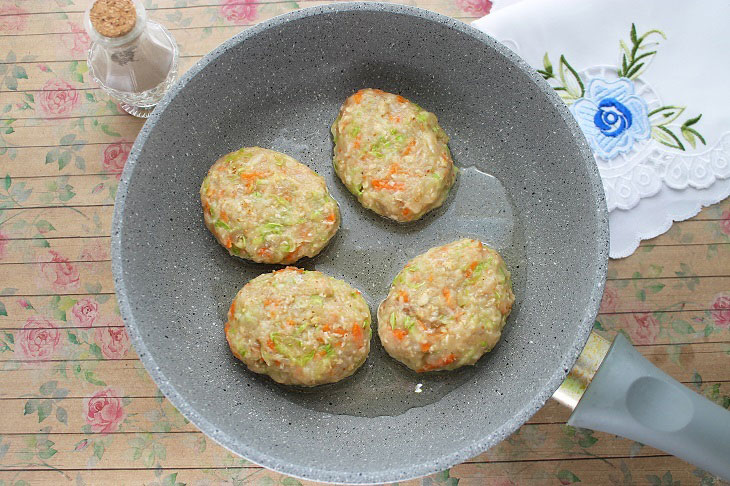 9. Fry cutlets over medium heat on both sides until cooked.
Since the patties are not breaded, use a non-stick frying pan to cook them.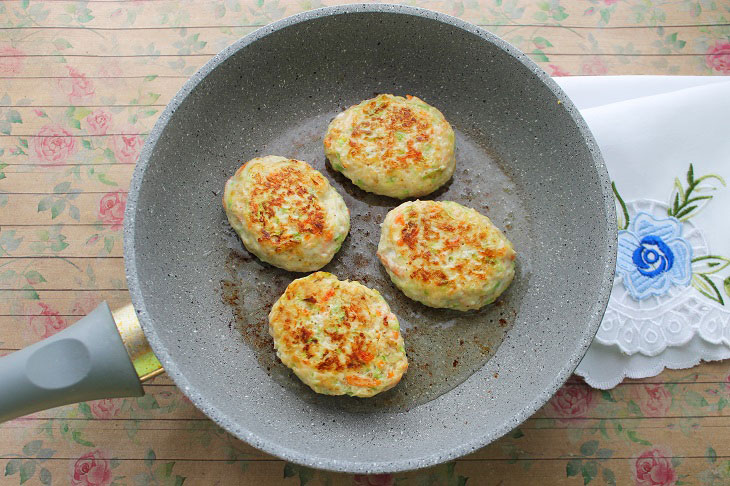 Serve hot chicken patties with zucchini. Mashed potatoes, boiled rice or young boiled potatoes are suitable as a side dish.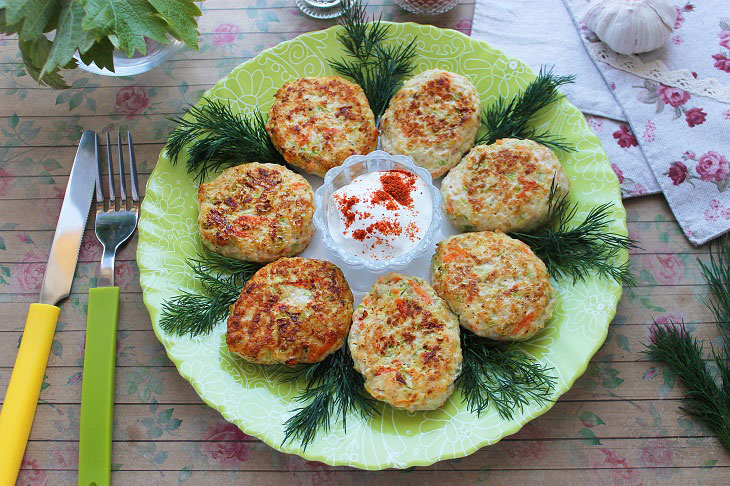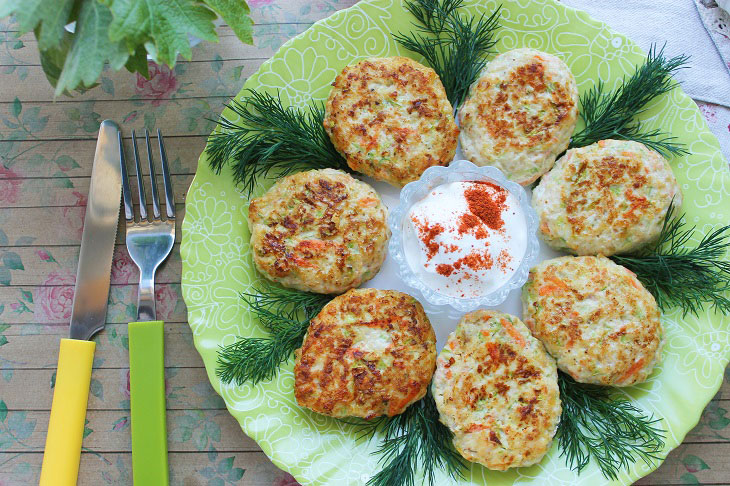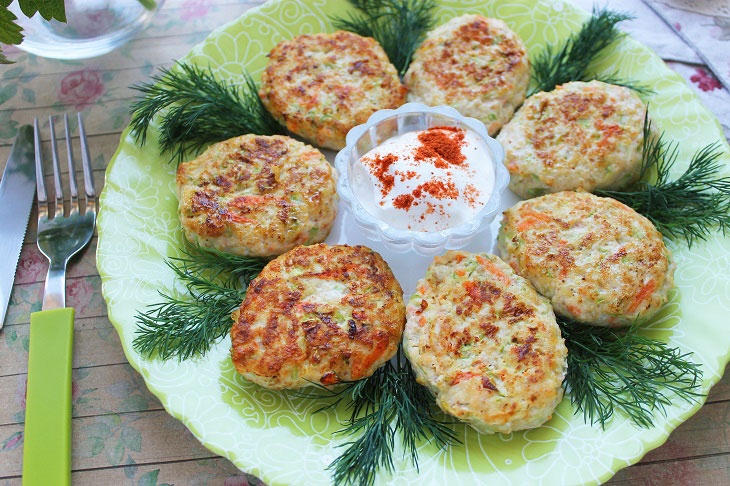 Enjoy your meal!