Chops "Bird's milk" with pineapples always turn out tasty and juicy, despite the fact that they are made from chicken fillet. You can make them not only for dinner, but also for the festive table. All guests will definitely be delighted with such an original meat dish. If you like pork more than chicken, then you can use it. Just keep in mind that it needs to be baked in the oven for at least 40 minutes and it is better to use the pork neck or tenderloin.
The batter, which is made from eggs, mayonnaise and flour, is used to brush the top of the chops. If you bake them in a mold, then you can fill the meat with it completely.
Ingredients:
Chicken breast – 300 g.
Edible rock salt – to taste.
Black pepper – 3 pinches.
Flour – 1 tbsp. l.
Pineapple slices – 2 pcs.
Mayonnaise – 1-1.5 tbsp. l.
Chicken egg – 1 pc.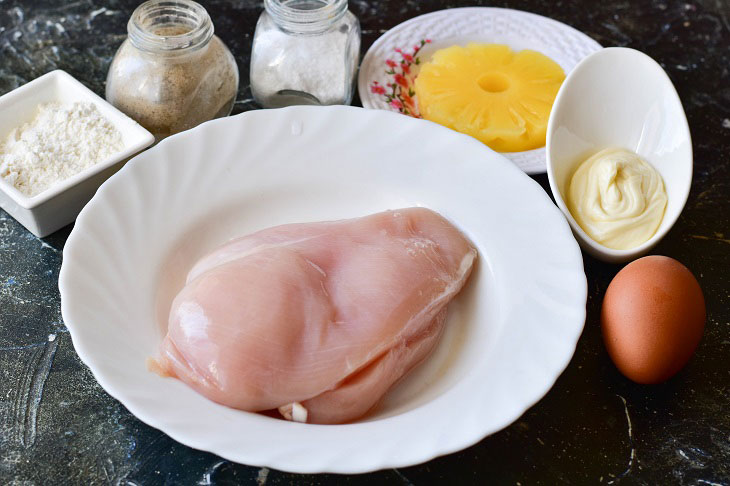 How to cook:
1. Crack the chicken egg into a deep bowl.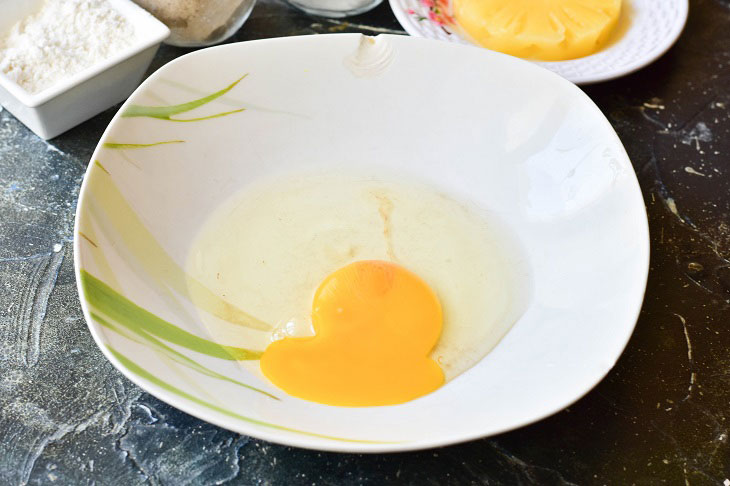 2. Add mayonnaise to it or you can opt for sour cream.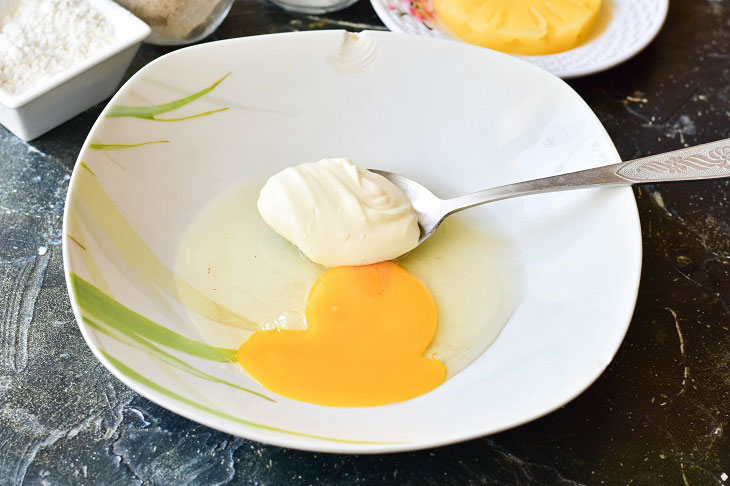 3. Add flour.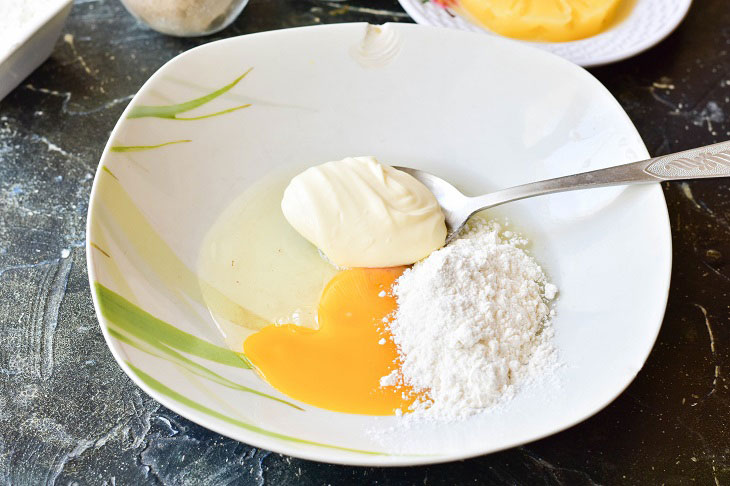 4. Whisk everything well with a fork.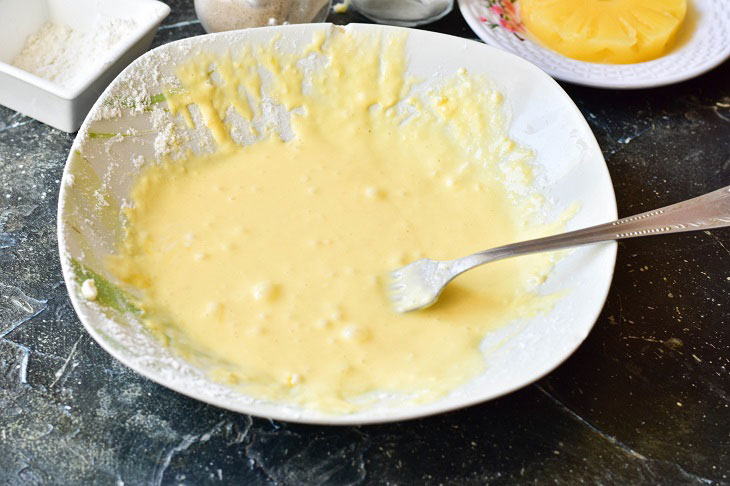 5. Wash the chicken very well. Cut the meat like chops. Place them immediately on a baking sheet or in a baking dish.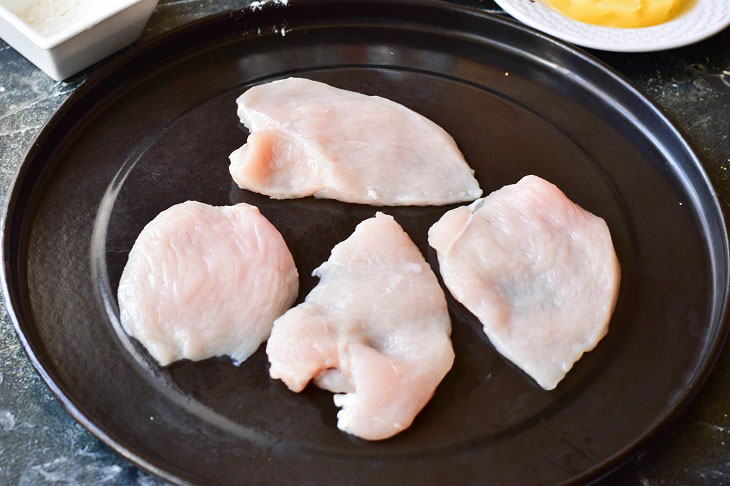 6. Salt the chops and pepper. If you are used to using some other spices for roasting meat, then feel free to add them.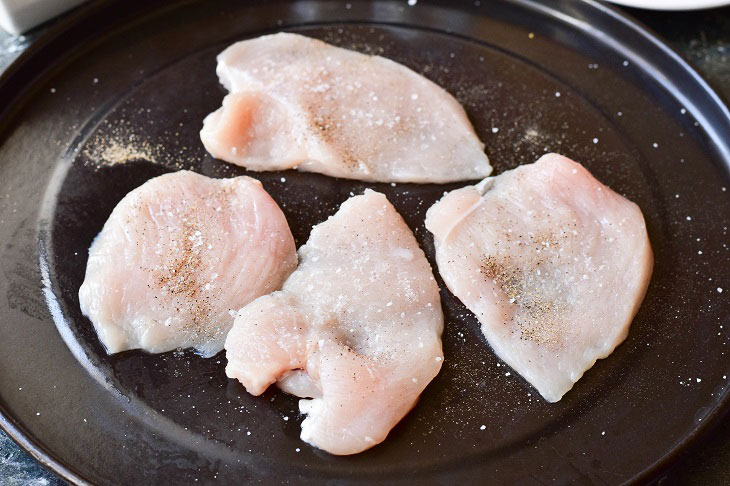 7. Cut the pineapple slices into smaller pieces. If you purchased not pineapple rings, but pieces, then cut them into smaller ones. Lay them on top of the chops.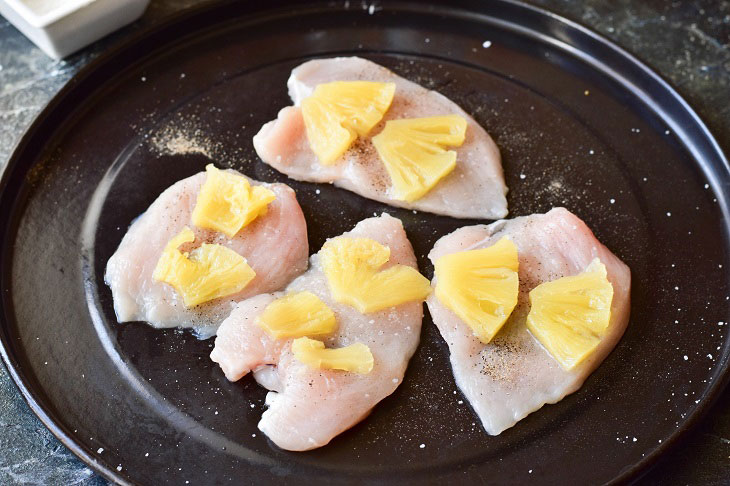 8. Now brush the meat generously with egg batter.
If you plan to bake the chops in a tall form, you can simply fill them with prepared batter.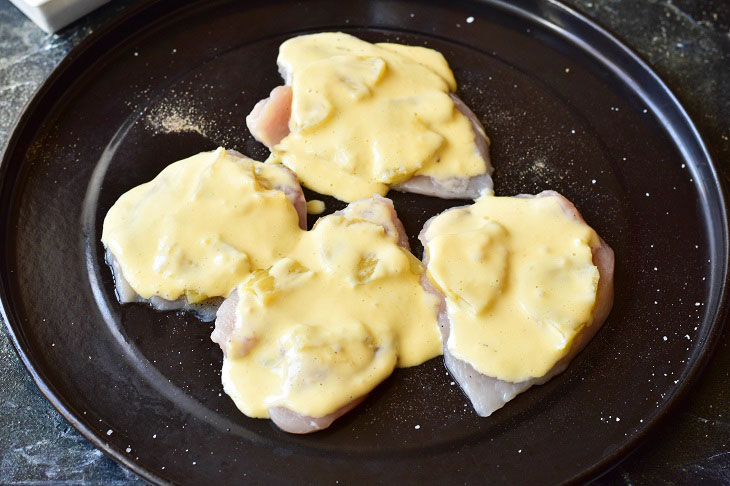 9. Send them to the oven preheated to 190 degrees for 20-30 minutes. This time for chicken fillet chops will be enough.
If you decide to make pork chops, increase the roasting time at least twice.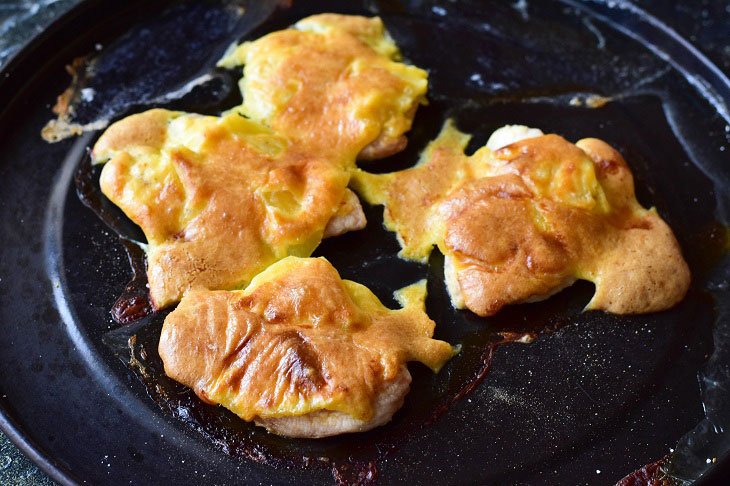 10. Using a kitchen metal spatula, transfer the Bird's Milk Chops with Pineapple to a serving platter. Serve them hot at the table. They are best combined with baked potatoes or a salad of fresh tomatoes and cucumbers.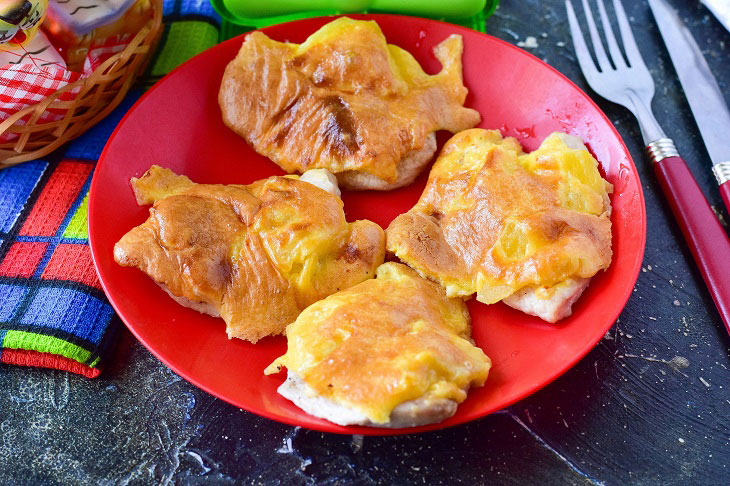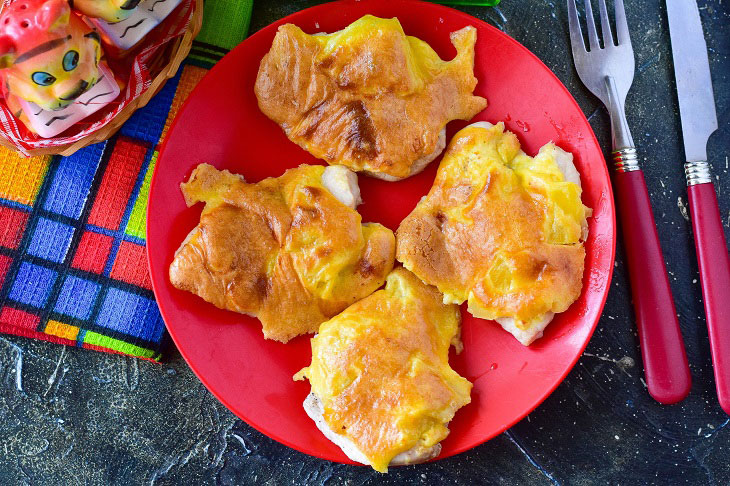 Bon appetit!