Festive feasts are always rich in all kinds of cold appetizers, sandwiches and salads. Aspic ranks first in popularity among cold appetizers. We invite you to cook a delicious and bright tiger jelly for serving for the New Year 2022. Before the holidays, we have absolutely no time. This jelly will be ready in an hour and a half and does not require the presence of the hostess. After all, we will cook it in a slow cooker. The meat will not be digested, retain its taste and aroma, and the broth will remain transparent.
The meat set can be anything, it is important to add parts that contain natural gelling agents to the jelly. Use beef knee, pork knuckles, knuckles, chicken wings and feet. And so that there is no doubt that the jelly will not flow on New Year's Eve, add a little gelatin. For a fragrant broth, add traditional onions, carrots, spicy spices and herbs. You will have to tinker with the design, but the result will be worthy. To decorate the tiger aspic, use boiled carrots and chopped olives.
Ingredients:
Chicken quarter – 1 pc.
Chicken wings – 3 pcs.
Parsley – 2 g.
Garlic – 5 g.
Carrots – 150 g.
Onion – 80 g.
Olives – 5 g.
A mixture of peppercorns – 1 tsp.
Gelatin – 15 g.
Bay leaf – 1 pc.
Salt, pepper – to taste.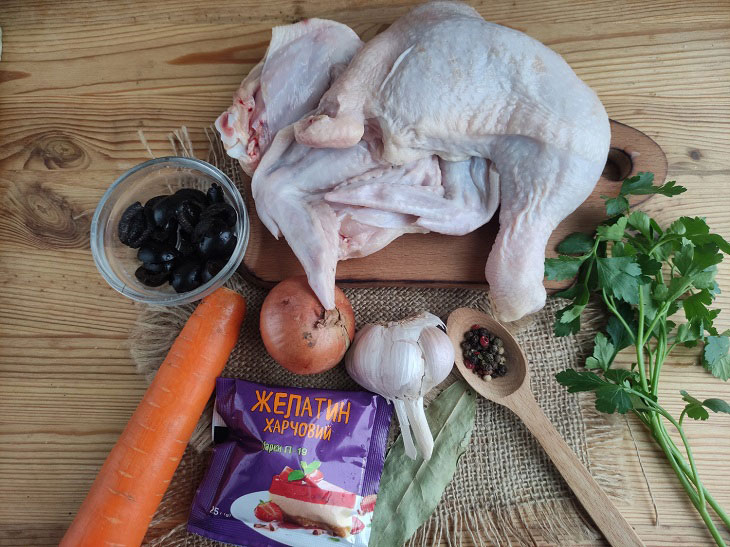 How to cook:
1. Rinse quarter and wings. Put them in the multicooker bowl. Add unpeeled onions and peeled carrots.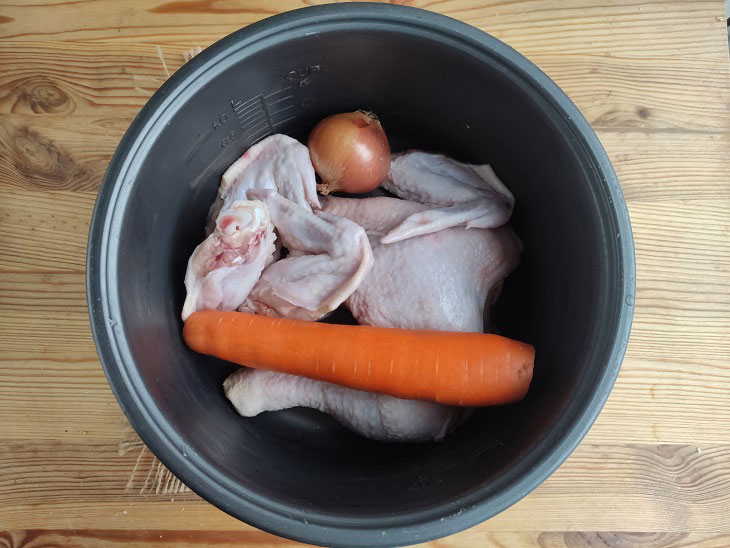 2. Pour in water (1 liter). Set the multicooker mode "Extinguishing" for 1 hour 20 minutes. Cook 40 minutes.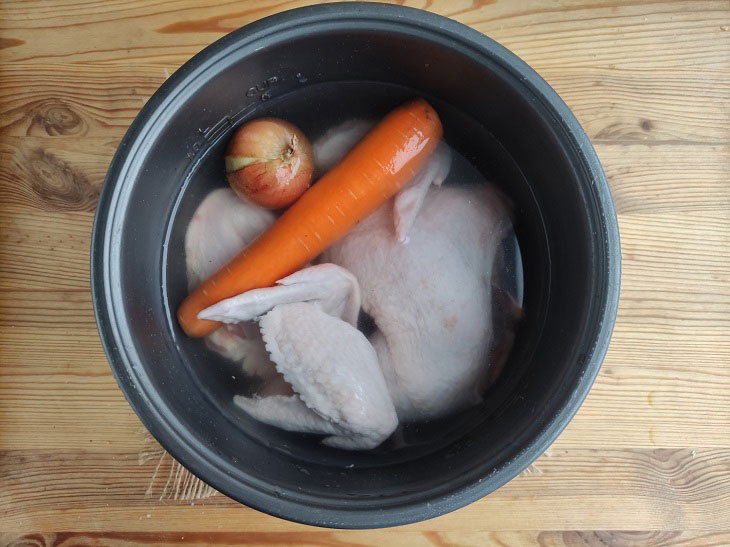 3. Remove the foam if necessary, pull out the carrots. Add spices, salt and pepper and continue cooking.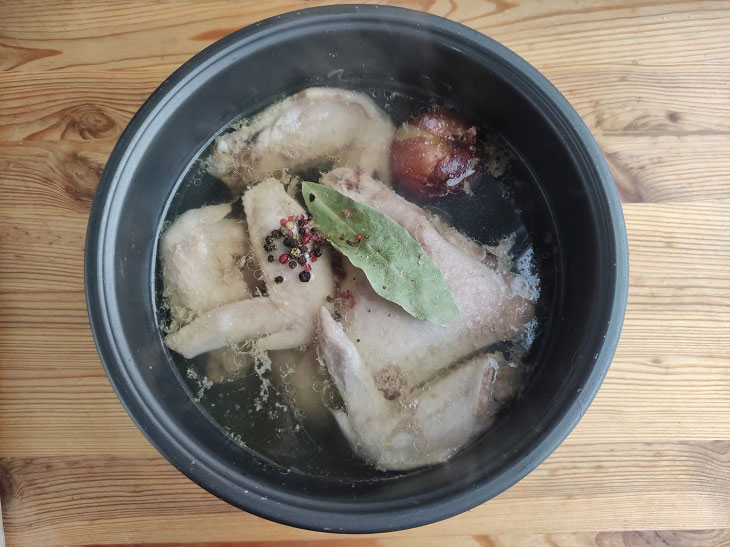 4. Cut the olives into thin sticks and put in a bowl as in the photo.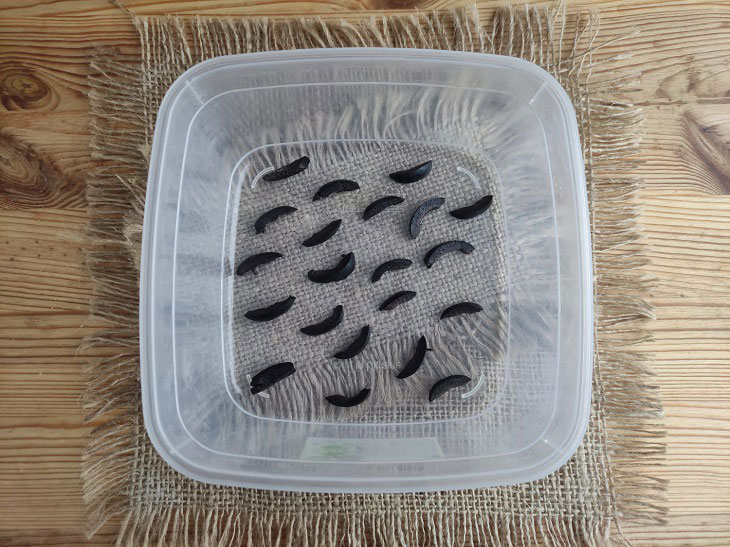 5. Grind the boiled carrots on a grater for Korean vegetables and put them on top of the olives.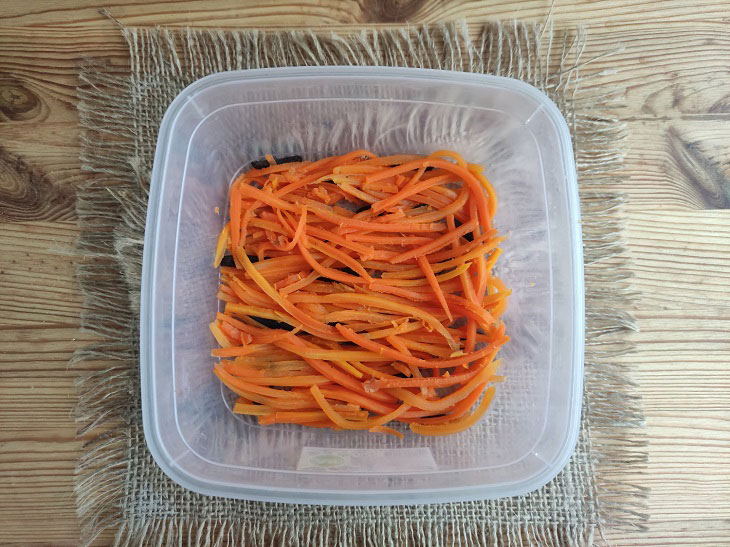 6. Separate the meat from the bones and cut into small pieces put in a bowl.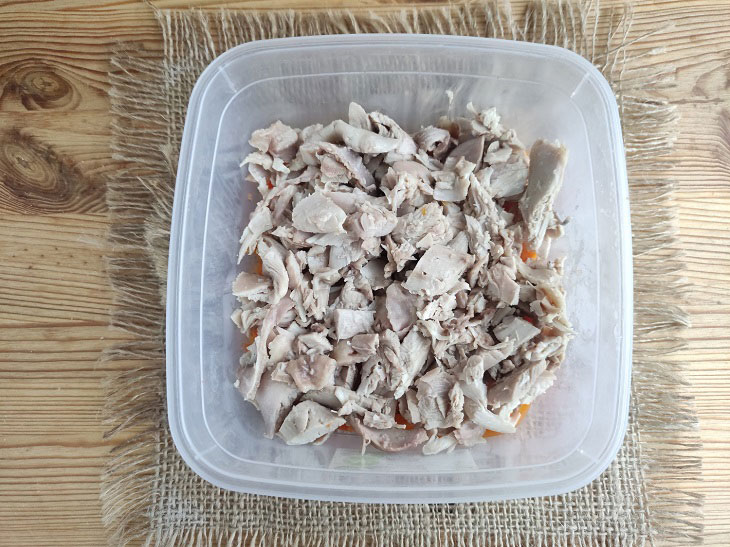 7. Chop the garlic and parsley and put on the meat.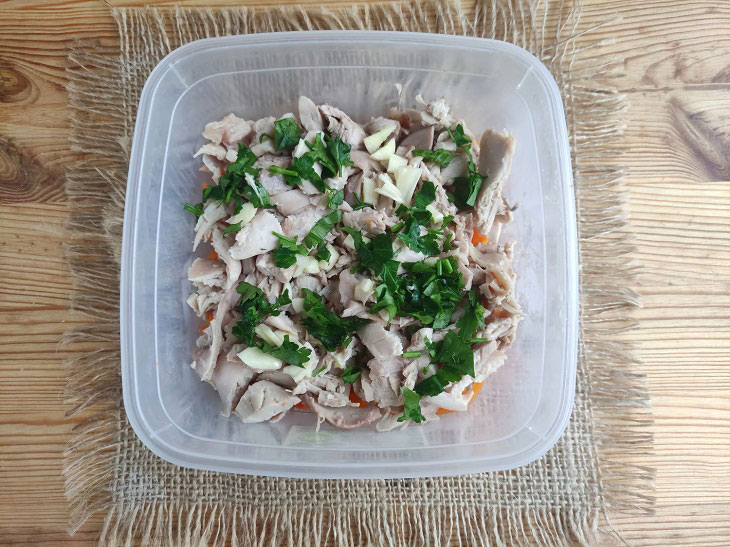 8. Soak gelatin in boiled cold water for 10 minutes, melt in a water bath, add to the broth.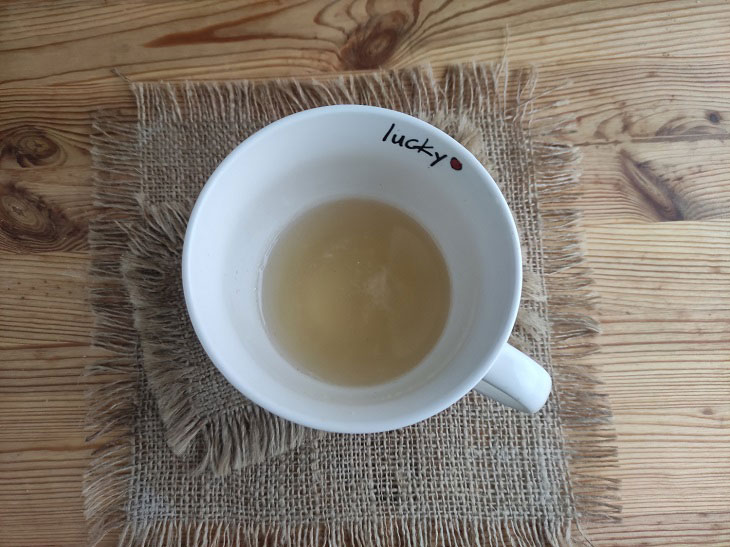 9. Pour the contents of the vessel with broth, cover with a lid and refrigerate for 6 hours.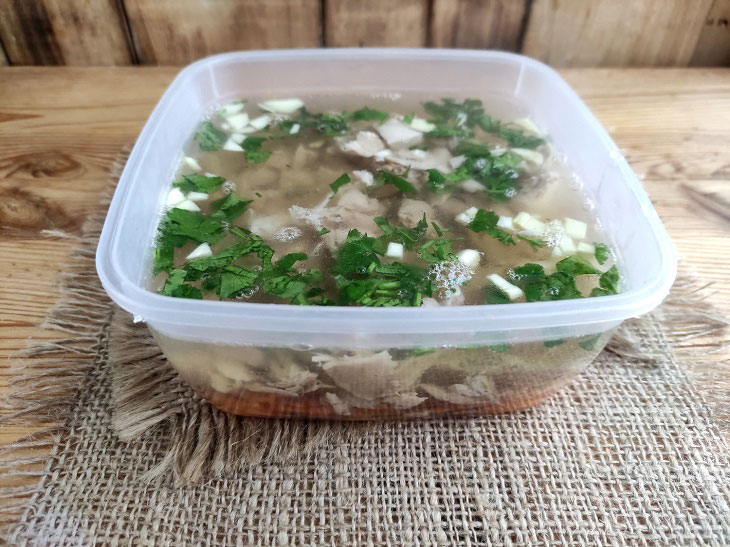 10. Before serving, dip the bowl in hot water for one minute and invert onto a serving plate.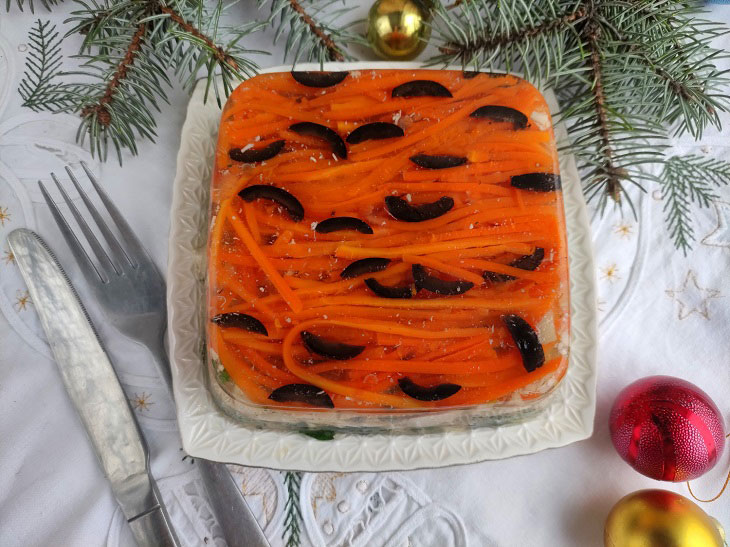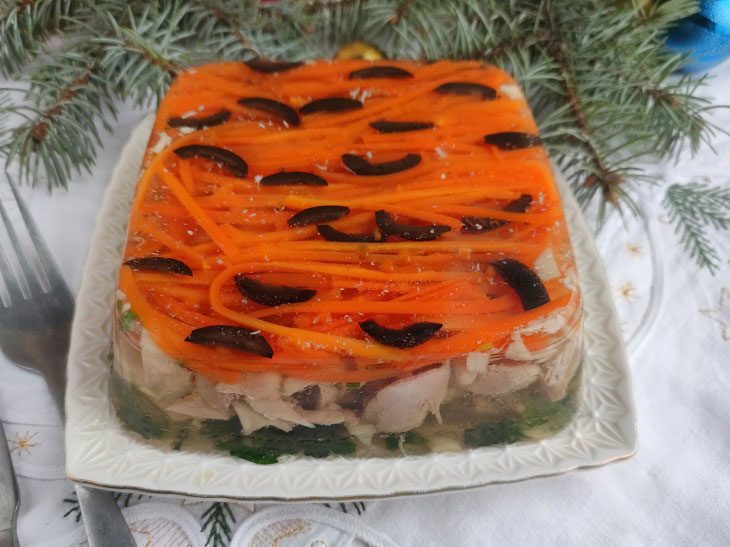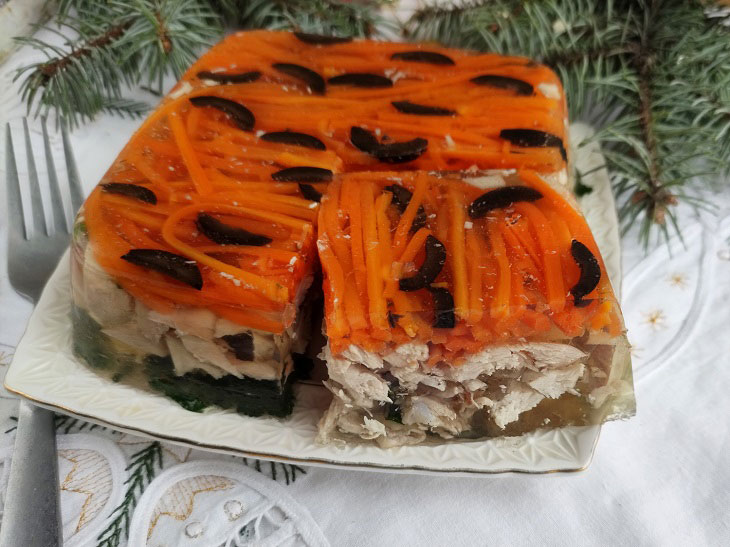 Bon appetit!