Chicken in a "cage" is an original dish for an everyday or festive feast. For the recipe, use minced chicken and ready-made waffle cakes. You will get a delicious dish that is easy to cook at home. We advise you to cook minced chicken yourself, it will be tastier. Minced meat is easy to cook from chicken fillet – it does not have skin and bones, it will be enough to twist it in a meat grinder.
Serve caged chicken with herbs and fresh vegetables, or any salad will do. Hot mashed potatoes can serve as a side dish.
Ingredients:
Chicken fillet – 150 g.
Wafer cakes (small diameter) – 10-14 pcs.
Onion – 40 g.
Milk – 100 g.
White bread or loaf – 50 g.
Vegetable oil – 40 g.
 Wheat flour – 2 tbsp. l.
Chicken eggs – 1 pc.
Salt, black pepper – to taste.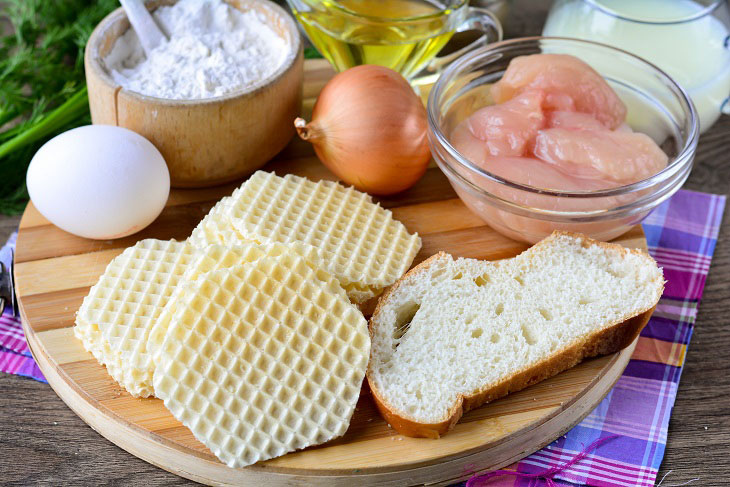 How to cook:
1. Twist the washed and chopped chicken fillet in a meat grinder, and then twist the onions and white bread soaked in milk (50 g). This will make the minced chicken juicier and tastier. Add salt and black pepper to the resulting minced meat to taste, mix thoroughly.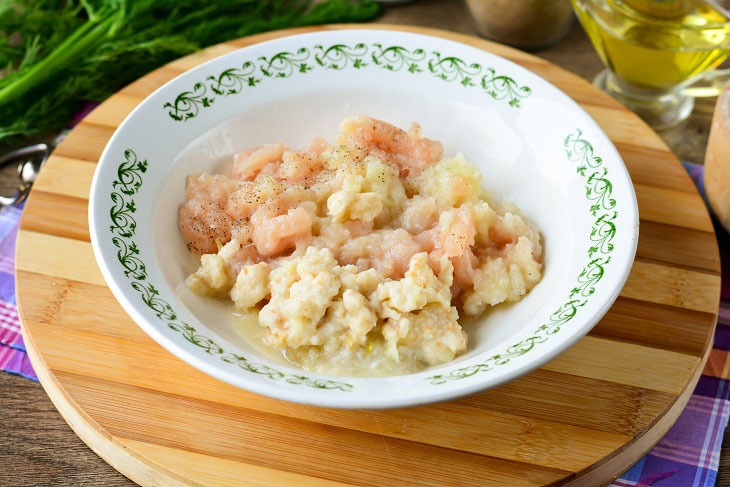 2. Lubricate the waffle cakes on one side and cover with the second half, as if sealing the chicken in a "cage".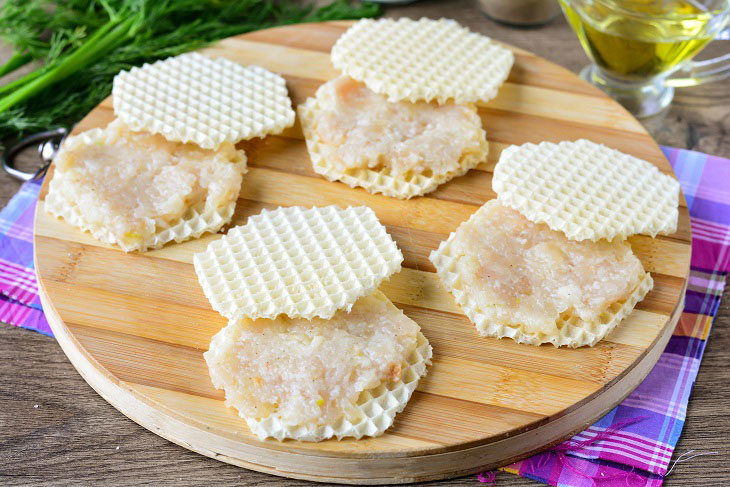 3. For batter, pour the remaining milk into a deep bowl, beat in a chicken egg and add the sifted wheat flour, add spices to taste.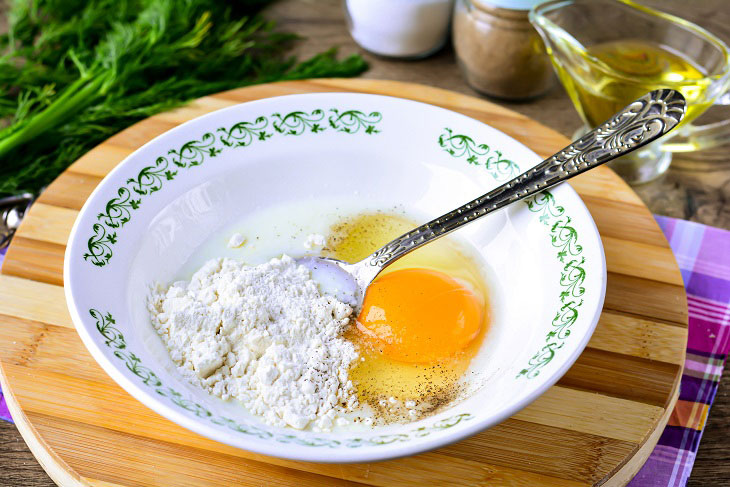 4. Mix everything together to get a smooth consistency without lumps. Dip waffle cakes with minced meat in egg batter on all sides.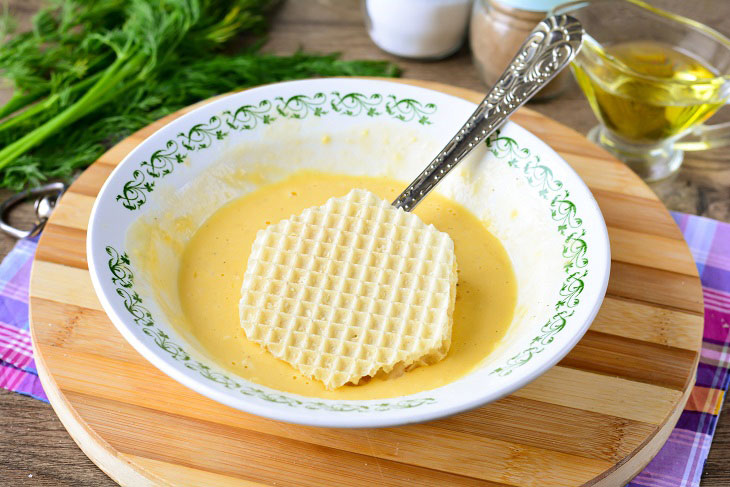 5. Heat some oil in a frying pan, put waffles in batter, start frying over medium heat.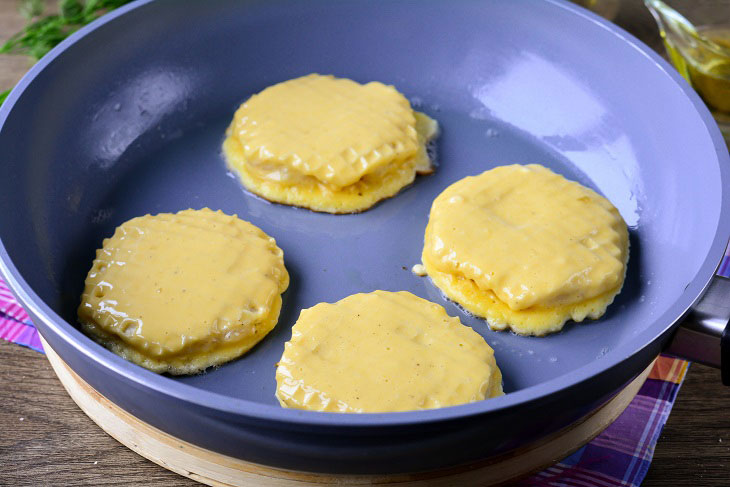 6. After 4-5 minutes, turn over and fry a little more until browned on the back.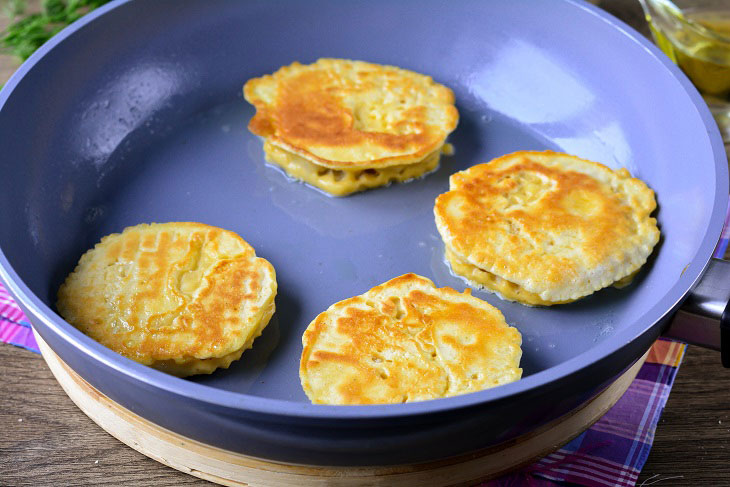 Serve the finished dish hot to the table. The chicken in the "cage" is juicy and tender, with a delicious crust.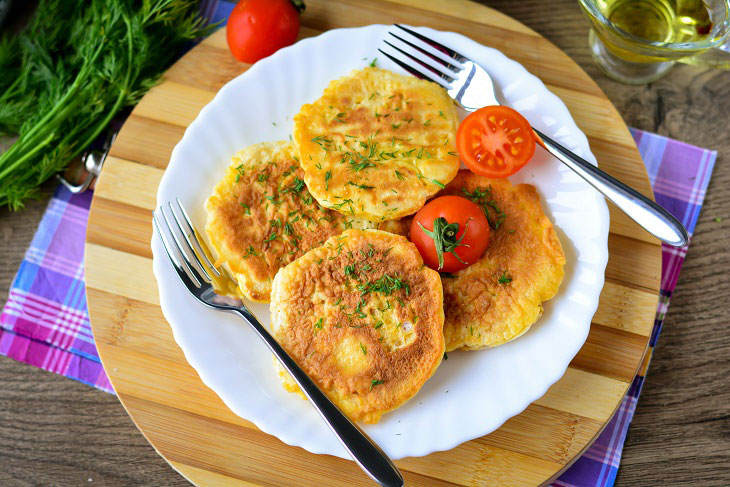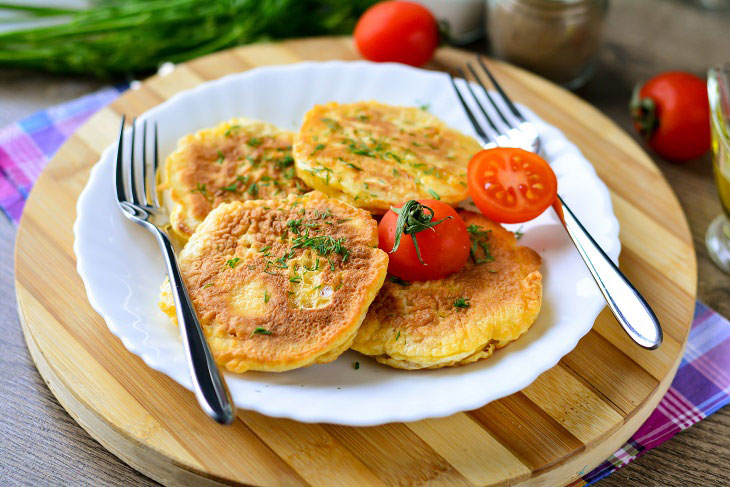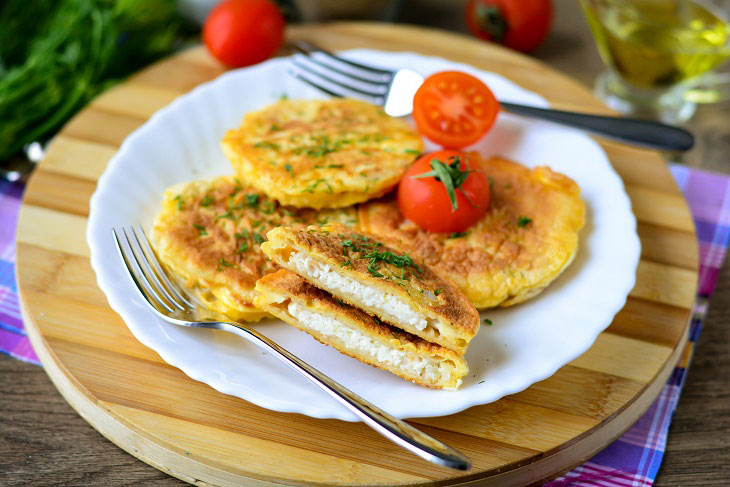 Bon appetit!