Camaro Welsh Chicken and Rice is a dish that tastes a bit like pilaf, but there are still some differences. Firstly, onion and tomato paste are added to rice and meat. Due to it, the finished dish turns red in color.
The process of cooking "Camaro" from pilaf also differs. Chicken meat is first boiled until tender. Then it is laid out in a pan, the broth is poured in which this very meat was cooked. After that, rice is laid out, fried onions with tomato paste. This is all stewed over moderate heat for 20 minutes and always under a closed lid. For stewing, you can use a Teflon-coated pan or a deep cauldron. Also, as an option, an aluminum duck is suitable.
Ingredients:
Chicken – 1 kg.
Onion – 1 pc.
Tomato paste – 1 tbsp. l.
Salt – 0.5 tsp.
Ground pepper – 0.5 tsp.
Vegetable oil – 1 tbsp. l.
Rice – 1 tbsp.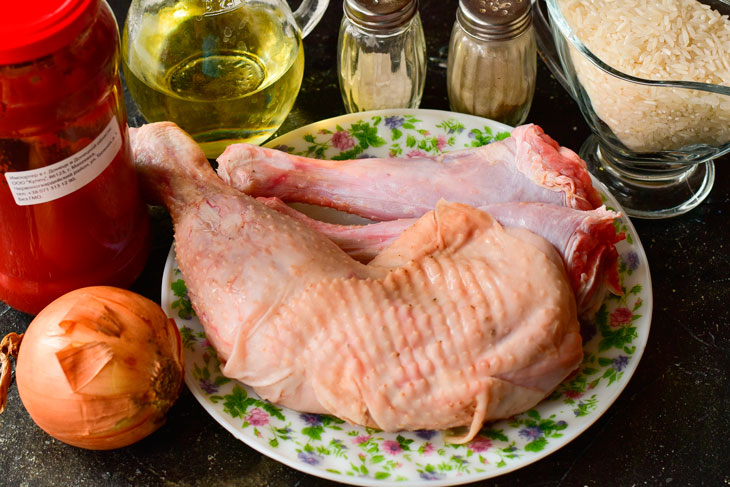 Cooking:
1. Put the chicken meat in a saucepan, pour it with water, add salt. Put the pot on high heat. When the broth boils, reduce the heat to a minimum, collect the resulting foam with a spoon. Boil meat for 40 minutes.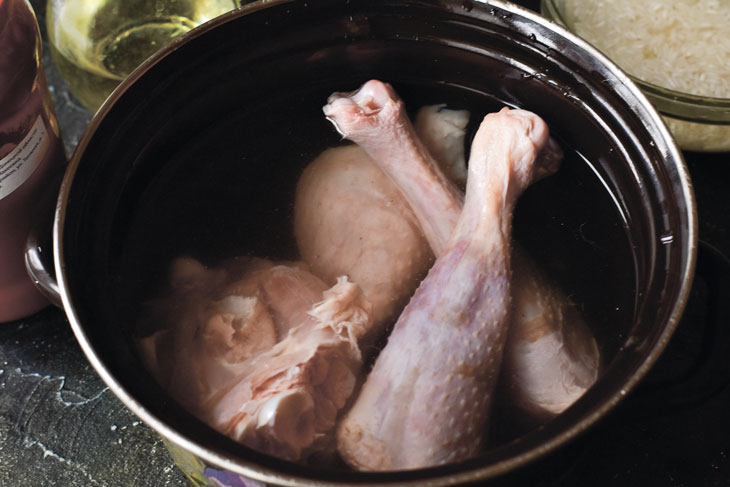 2. Peel the onion and cut into cubes.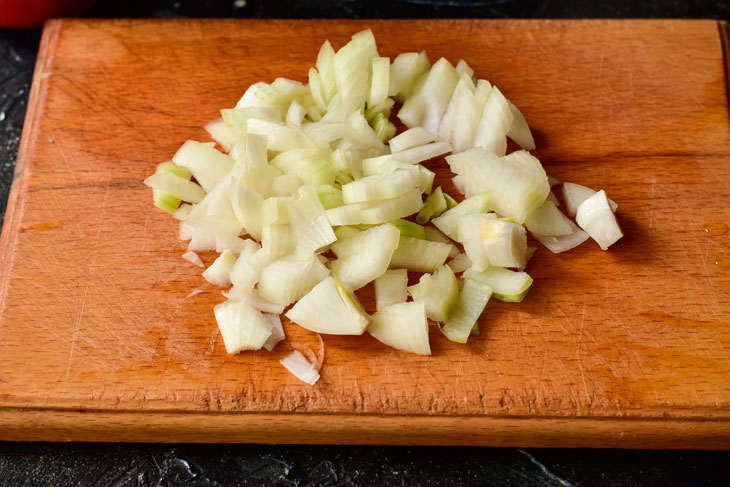 3. Pour vegetable oil into the pan, put the chopped vegetable and fry it until soft. In time, it takes literally 1-2 minutes.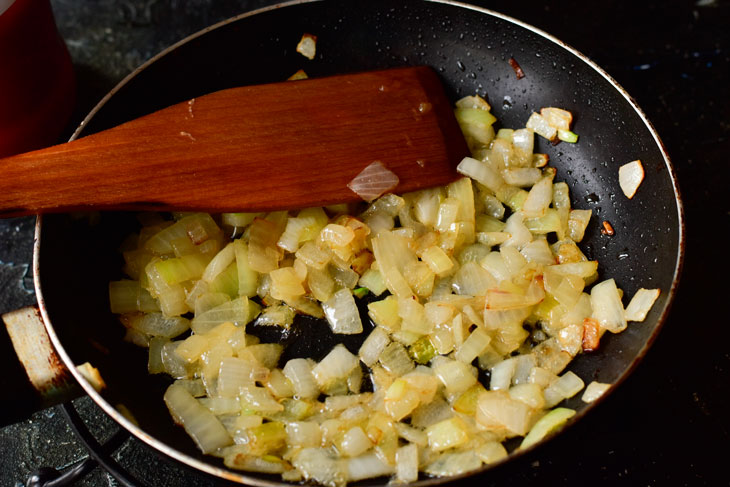 4. Add tomato paste.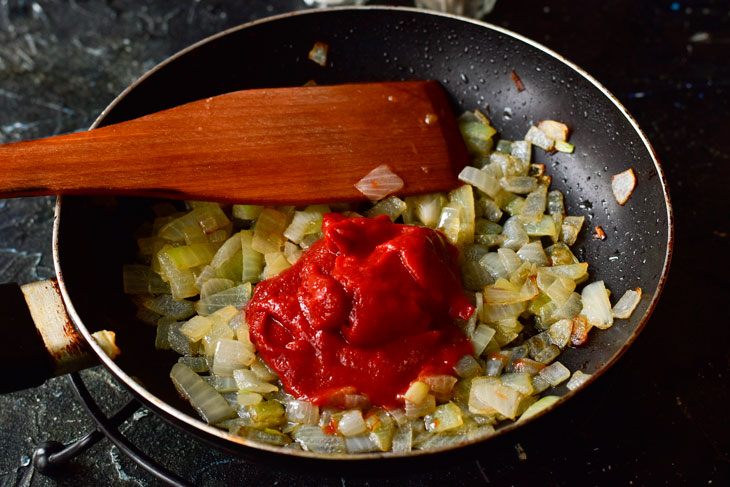 5. Gently remove the pan with cooked chicken meat from the stove.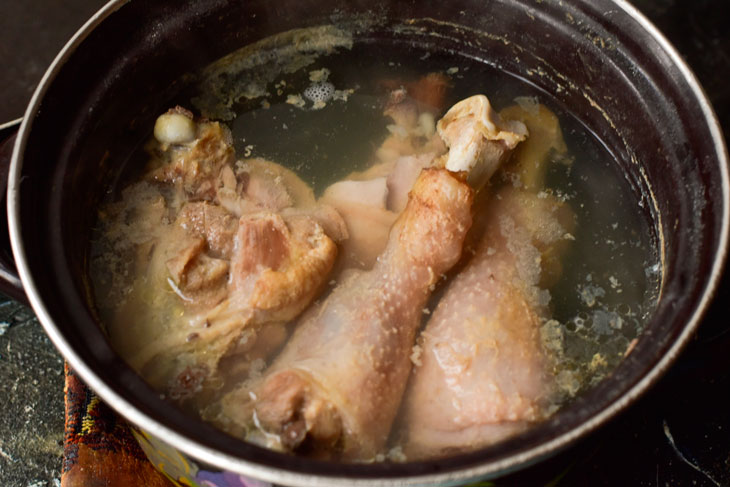 6. Put the meat in a pan, pour in half of the broth in which it was cooked.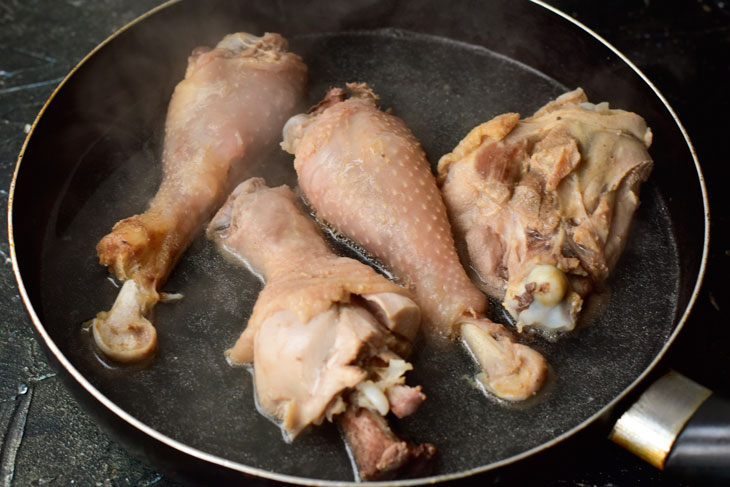 7. Pour rice with water and wash it well.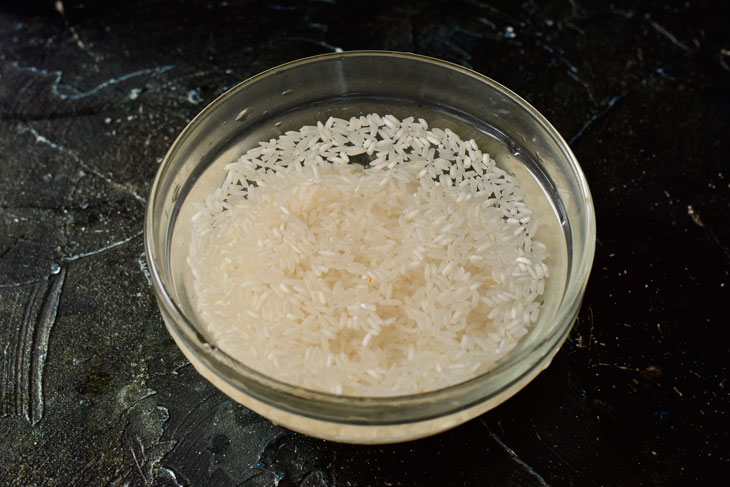 8. Put the rice to the meat.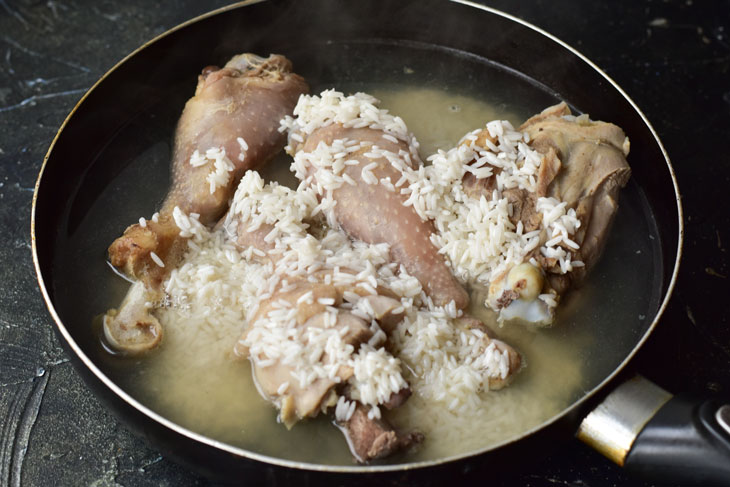 9. Add ground pepper, then put the fried onion with tomato paste.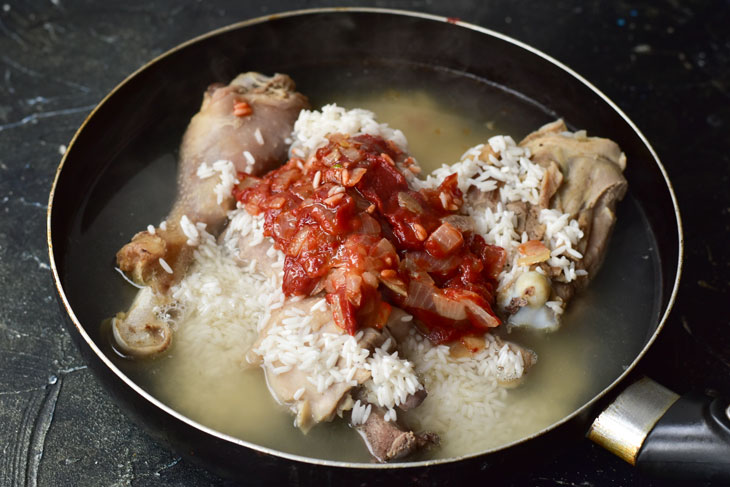 10. Cover the pan with a lid and cook everything together over moderate heat for 20 minutes.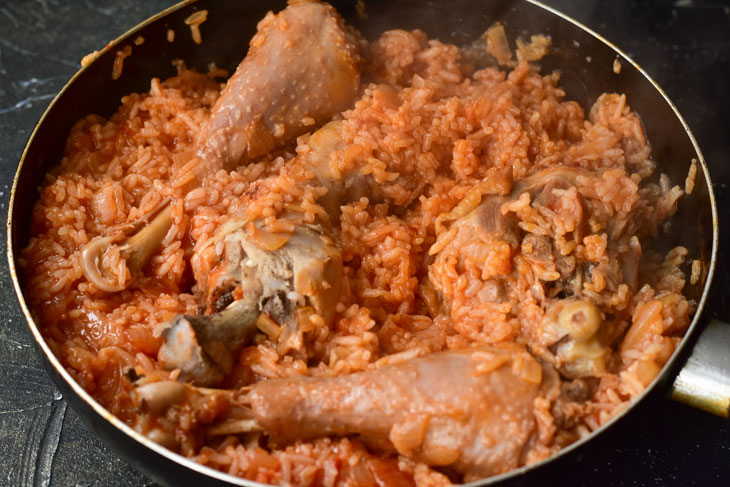 Here is such a Welsh chicken and rice!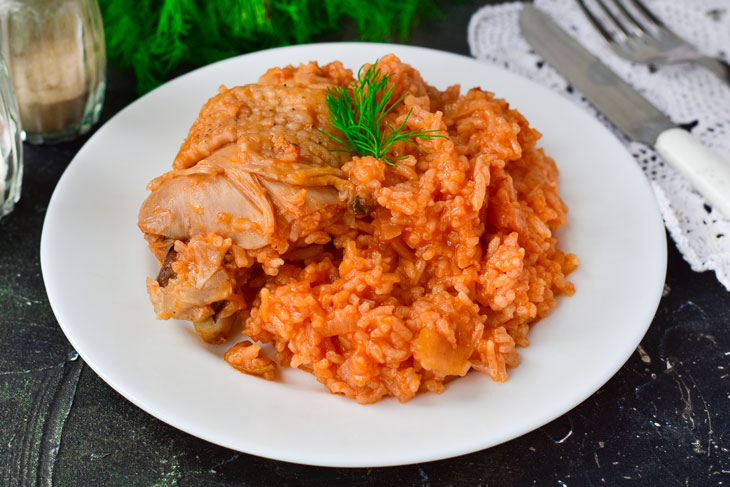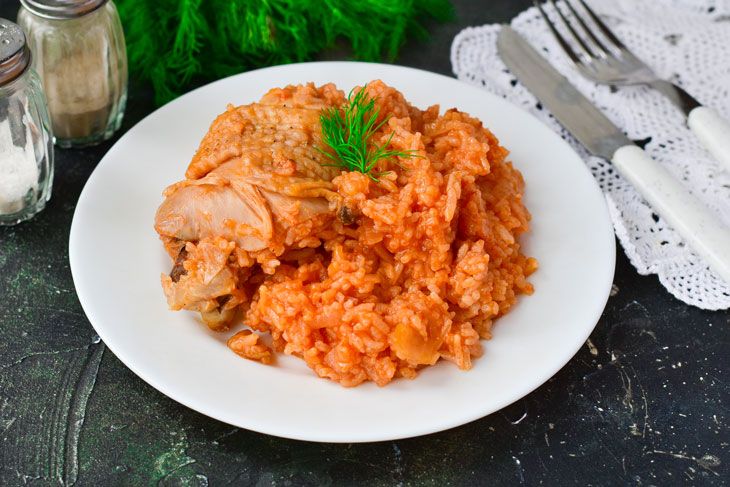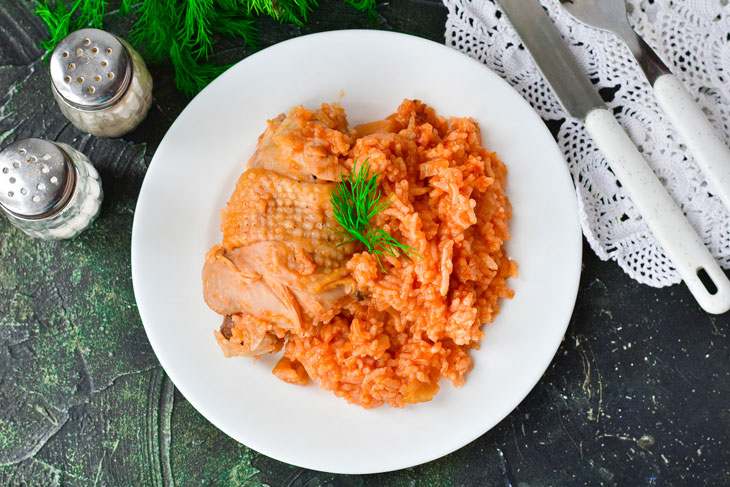 Enjoy your meal!