Lakomka chicken cutlets are a great solution to feed your family tasty and satisfying. Cutlets are prepared quickly, one has only to twist the chicken meat into minced meat and mix it with onions, cheese and eggs. The easiest way to use a recipe is chicken fillet – it is boneless skin. In addition, cutlets are low-fat. Thanks to onions, starch and cheese, the dish comes out tender, juicy and soft.
Serve these airy cutlets with any side dish. Mashed potatoes or boiled rice work well. You can always add cutlets with fresh vegetables, herbs or any sauce – sour cream or ketchup.
Ingredients:
Chicken fillet – 200 g.
Hard cheese – 50-60 g.
Onion – 50 g.
Chicken eggs – 1 pc.
Potato starch – 1 tbsp. l.
Vegetable oil for frying – 2 tbsp. l.
Salt, black pepper – to taste.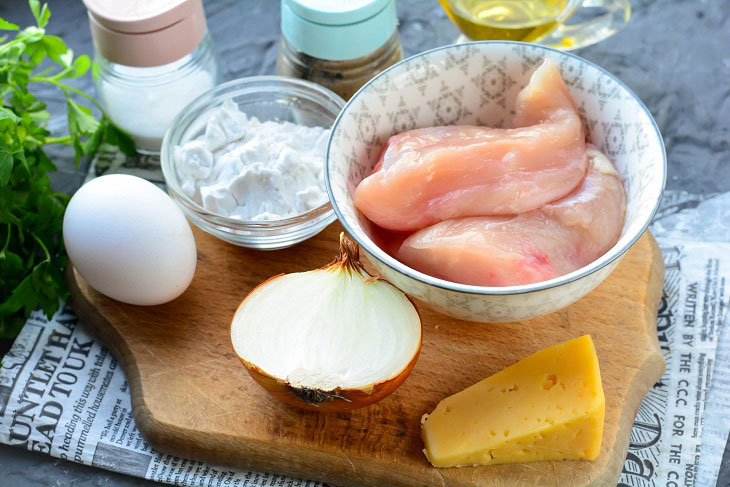 How to cook:
1. Rinse the chicken fillet, remove excess liquid with paper towels, then cut into medium pieces.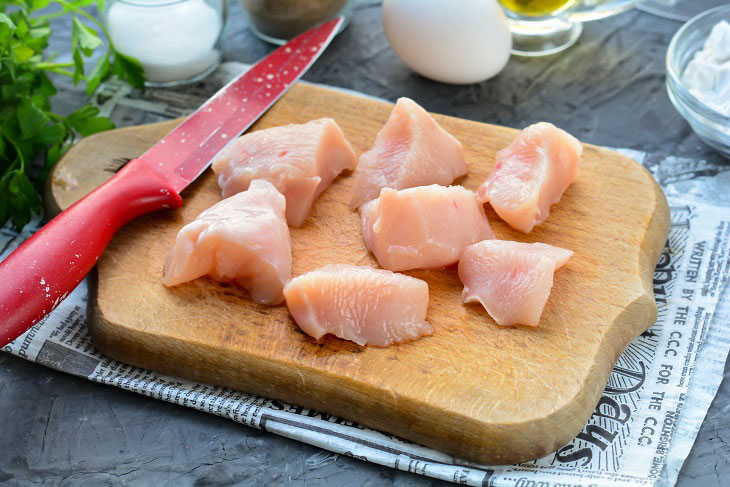 2. Rinse the peeled onion, then also cut into small slices so that it is convenient to twist in a blender.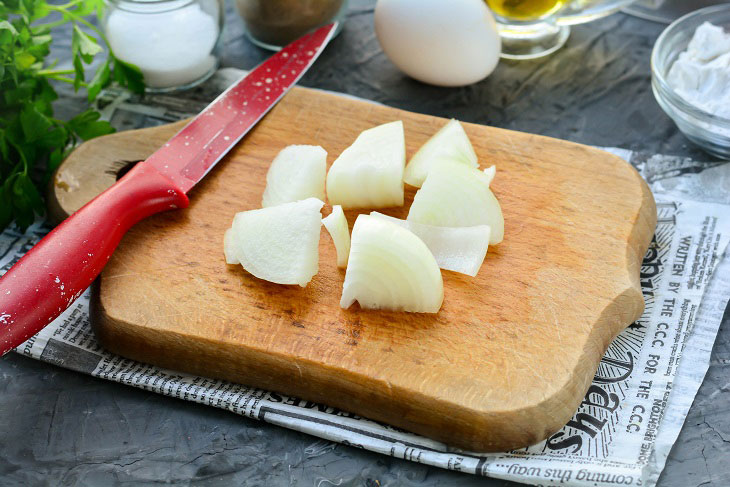 3. Put the chicken and onion into the blender bowl.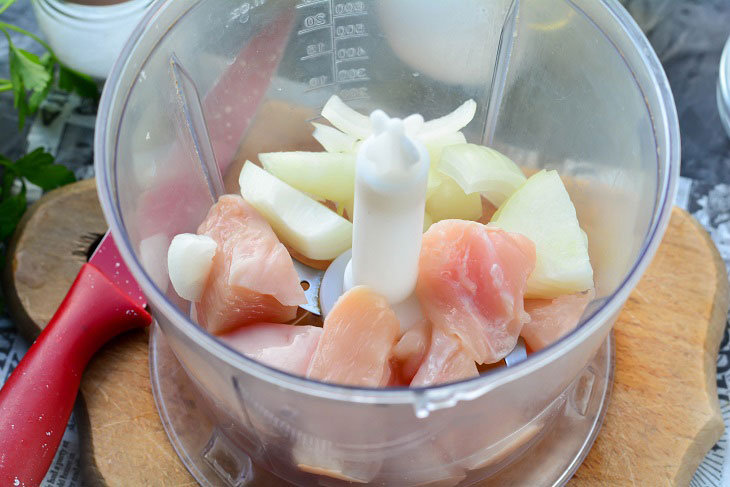 4. Beat in a chicken egg, add a little salt and black pepper.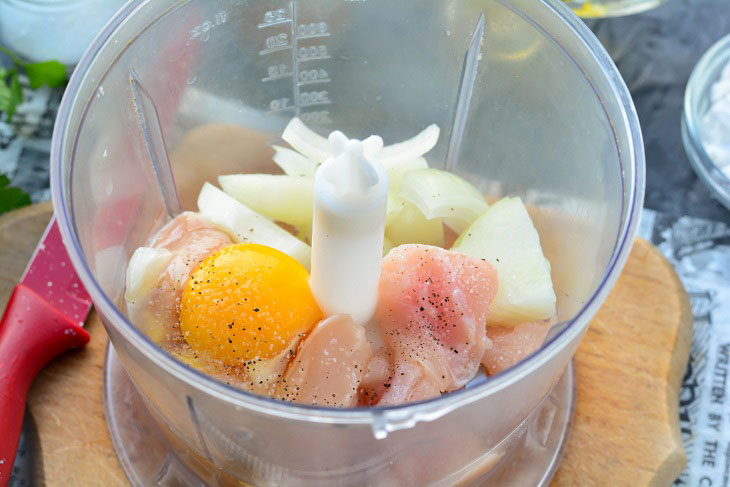 5. Twist all the components to make minced meat. If you don't have a blender, use a regular hand grinder.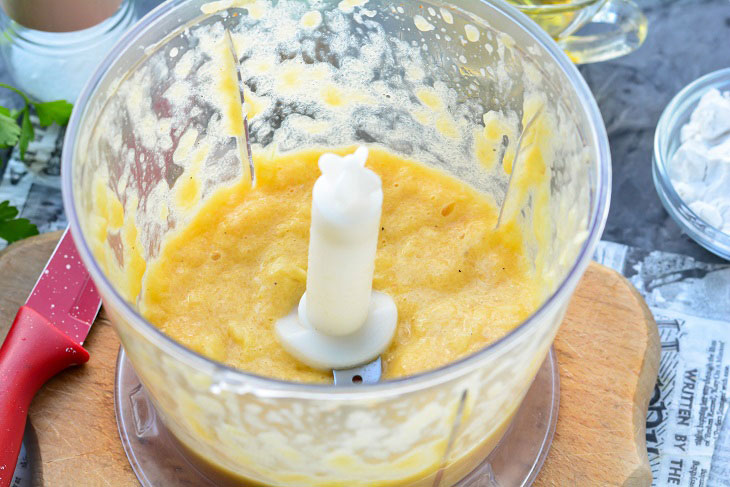 6. Transfer the minced meat to a bowl, add potato starch and mix.
With starch cutlets are soft and at the same time do not fall apart when frying.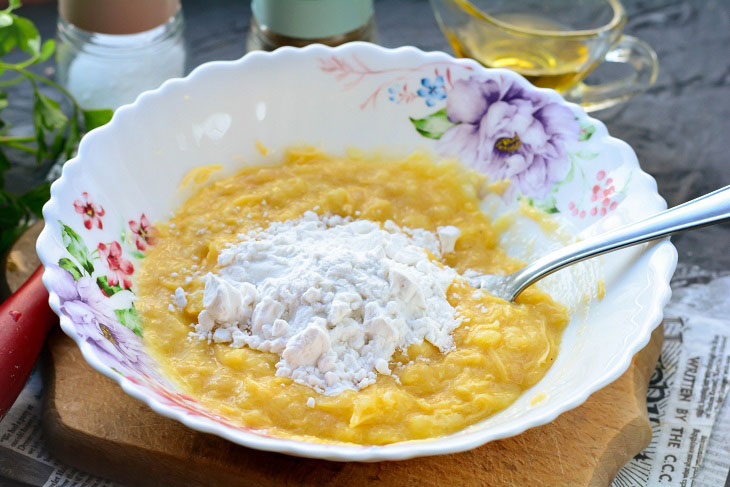 7. Pour the finely grated cheese and mix the minced meat again – the cutlet is ready.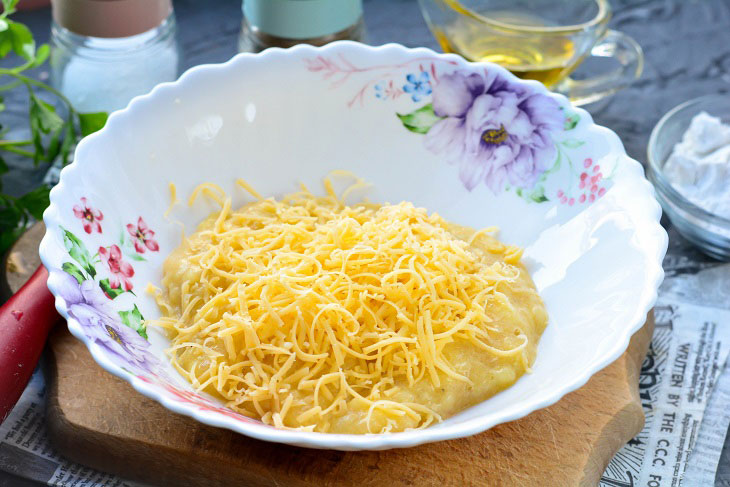 8. Heat oil in a frying pan, make medium heat. Spoon cutlets, start frying.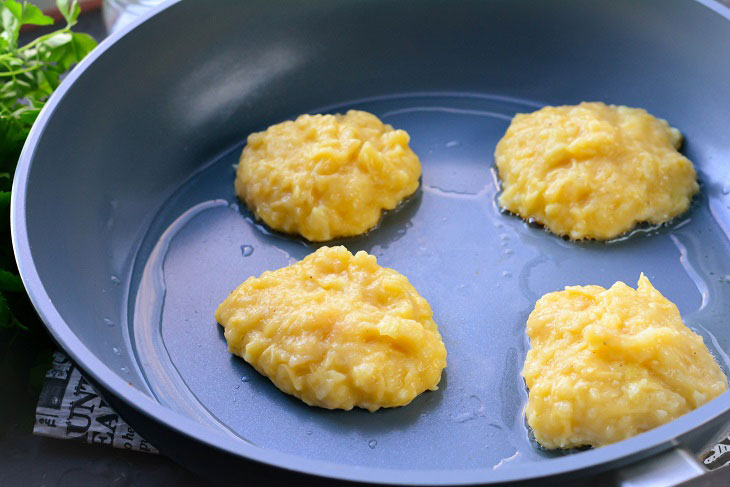 9. After 3-4 minutes, turn over and fry on the reverse side for the same amount of time. Slightly ruddy cutlets do not overcook.
Chicken meat is quickly fried and will be ready.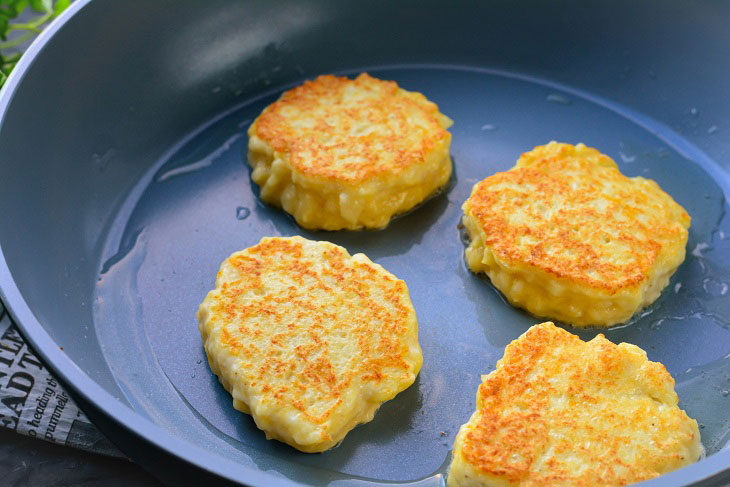 Serve the finished cutlets immediately to the table – until the cheese has melted in them and may even stretch when broken.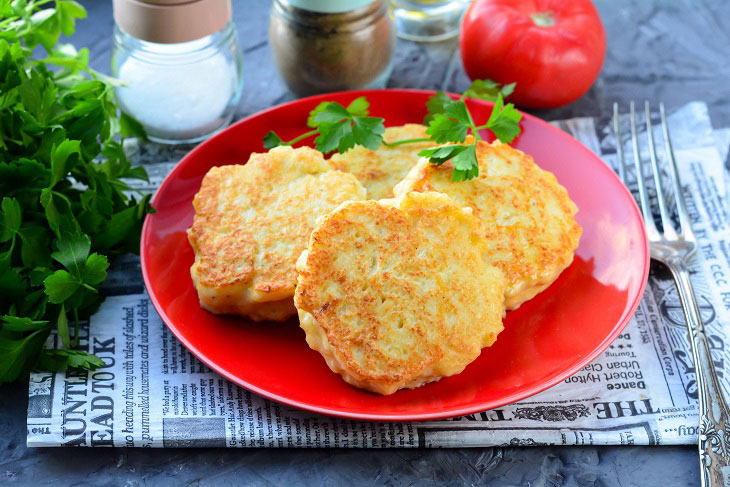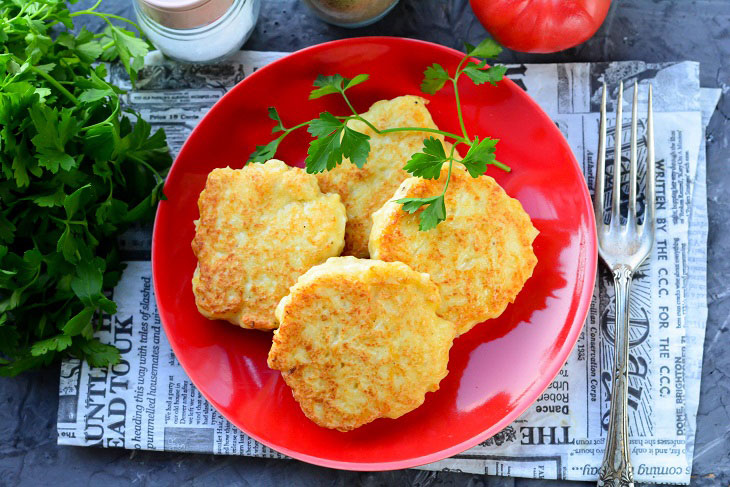 Bon appetit!