Chicken in beer batter turns out to be quite original in taste, but most importantly – not dry, despite the fact that chicken fillet is used. You can serve a ready-made meat dish to the table either on your own or make some kind of salad for it, preferably from vegetables. For a side dish, you can make what family members like best.
By the way, if you don't want to use the fillet, then you can safely opt for the legs, only you will need to remove the skin from them, and cut the meat from the bones. Fry the pieces of meat should always be in a frying pan, which has a non-stick coating.
Any beer, even light or dark in color, is suitable for making batter. That is why, you can safely buy the one that you like to taste, so that you can drink it later. By the way, beer goes well with meat. Nothing else needs to be added to the batter except beer, flour, spices and chicken eggs. It is this list that is excellent and thanks to it the finished pieces of meat will turn out to be very tasty. Now let's move on to the list of products.
Ingredients:
Chicken fillet – 350 g.
Egg – 1 pc.
Flour – 30 g.
Beer – 50 ml.
Salt, pepper – a few pinches each.
Vegetable oil – approximately 50 g.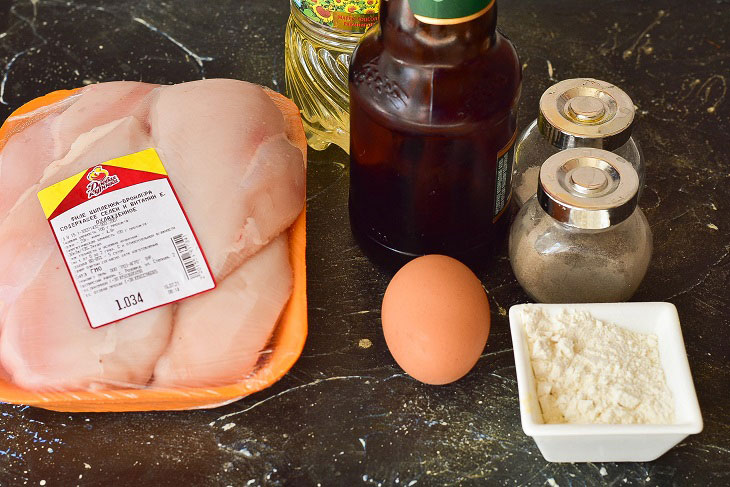 How to cook:
1. Cut the meat into pieces that you like best.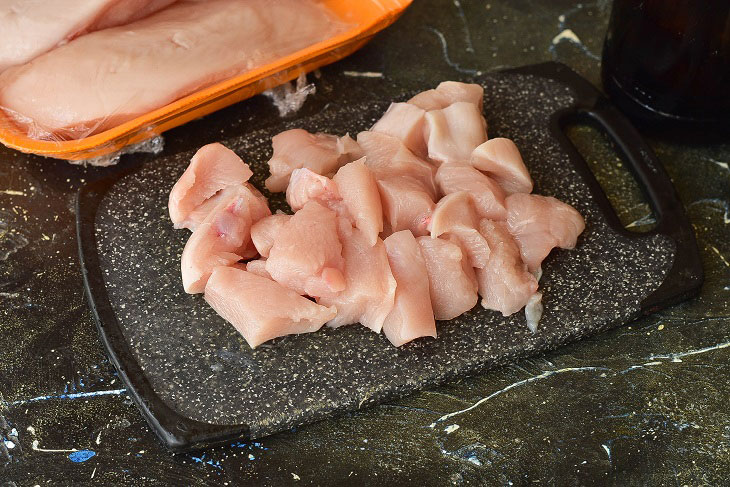 2. Crack an egg into a fairly deep bowl.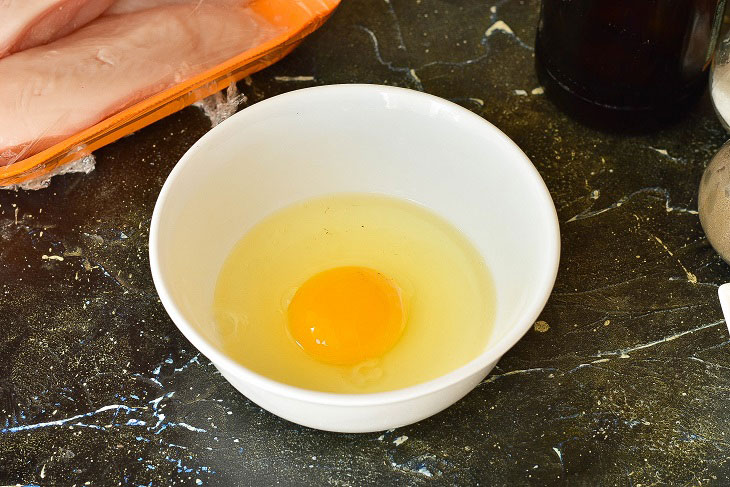 3. Pour beer into chicken egg.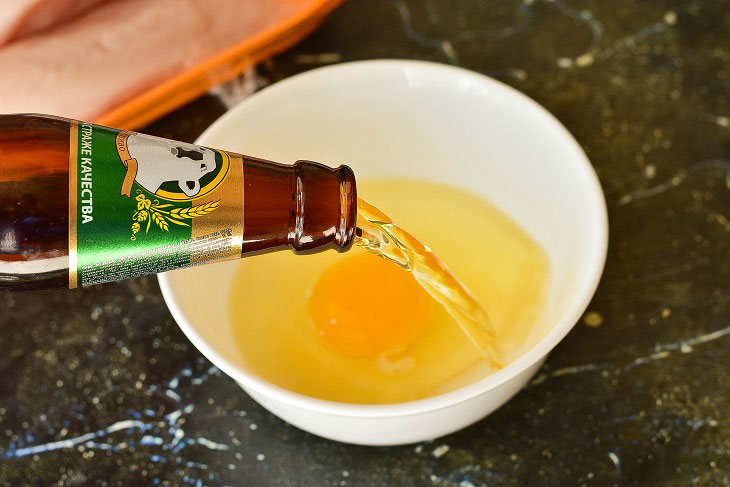 4. Pour in the flour. Instead, you can safely use starch.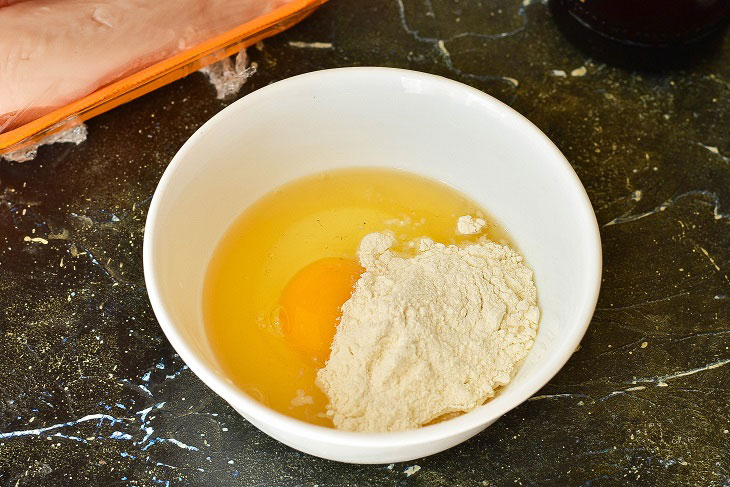 5. Add spices. Mix everything very well.
The batter should be homogeneous, but if there is not enough flour, then you can safely pour it in more.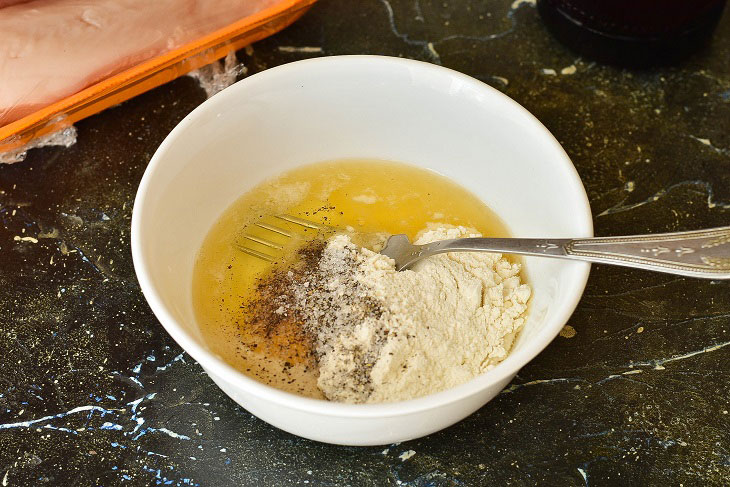 6. Now put the chopped chicken fillet pieces in the prepared batter.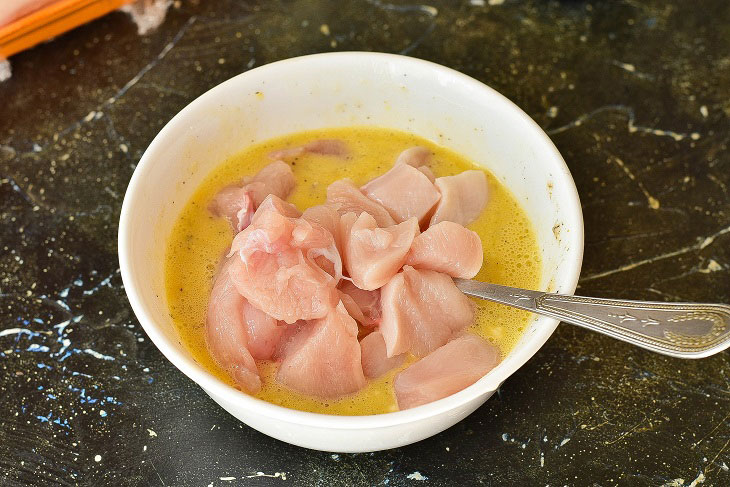 7. Heat lard or vegetable oil in a frying pan. Use what you are used to. Put the meat in the batter.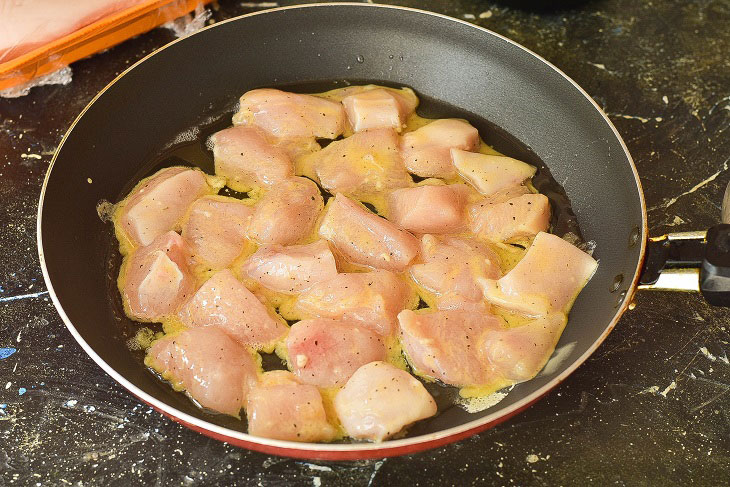 8. Fry chicken in beer batter until d1. Just do not make the fire too strong, otherwise the meat will come out damp inside. Also, very carefully flip it over to the other side.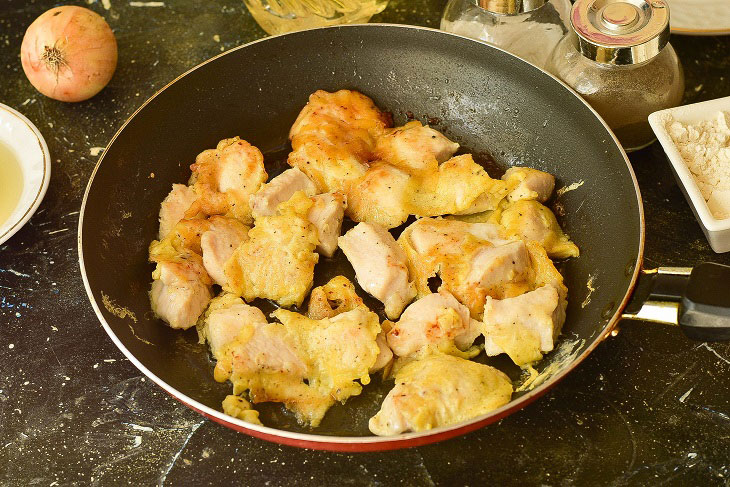 Here is such a chicken in beer batter came out! Hurry to bring it to the table.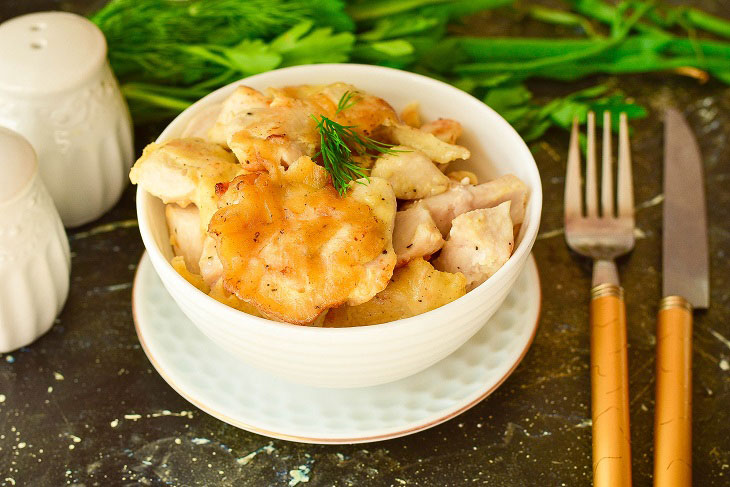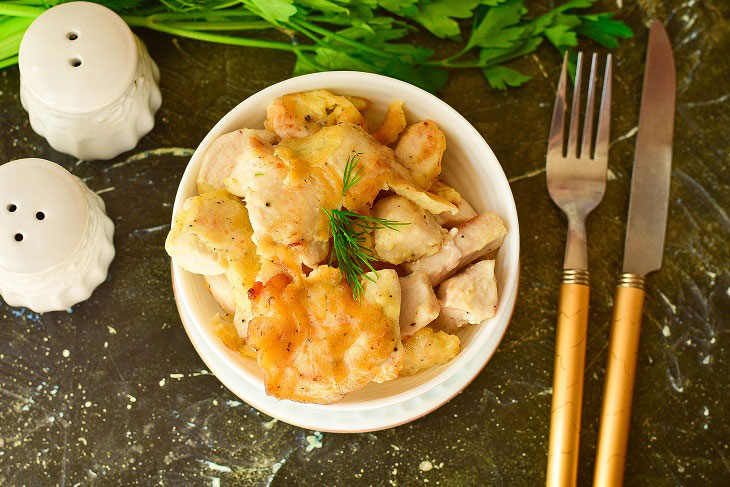 Bon appetit!