If you don't know how delicious it is to bake chicken legs in the oven, then this simple and affordable master class is especially for you. Chicken legs baked in the oven is a hearty meat dish that can be prepared both for every day and for the festive table. The cooking technology is quite simple and does not take much time.
The taste of the finished dish depends on the marinade used, which you can choose according to your taste. This recipe uses mayonnaise and ketchup for pickling. You can marinate meat for up to 8 hours in the refrigerator. Marinated chicken can also be fried over a fire. You will get a very tasty chicken skewers.
Ingredients:
Chicken legs – 5 pcs.
Salt – to taste.
Ground black pepper – to taste.
Vegetable oil – 2-3 tbsp. l.
For marinade:
Mayonnaise – 150 g.
Ketchup – 70 g.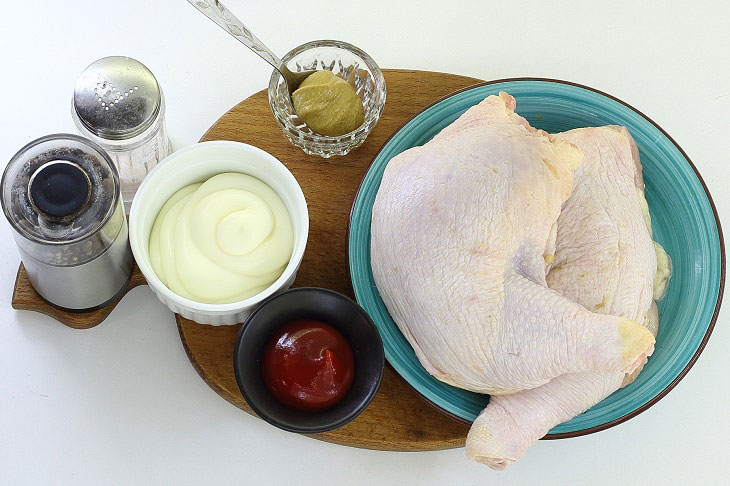 Cooking time: 60 minutes. Servings Per Container: 5.
How to cook:
1. Rinse the chicken legs well under running water. Trim off excess fat. You can remove the skin if you wish. Cut into two pieces for easy eating.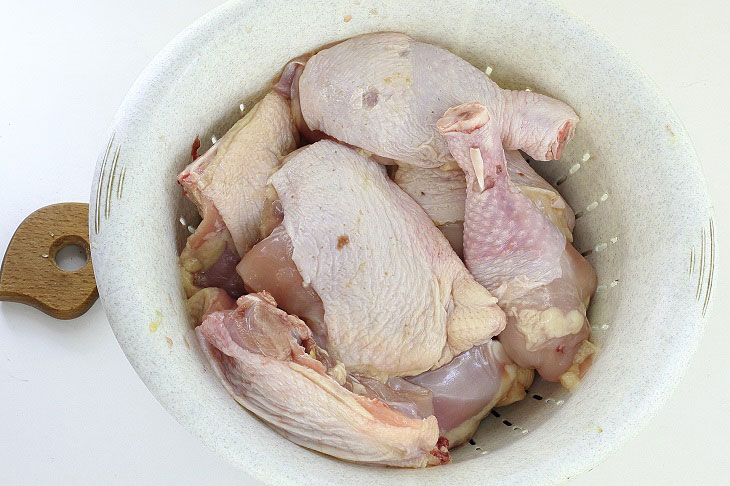 2. Now prepare the marinade for the chicken. Mayonnaise, if possible, use homemade. In a convenient bowl, mix ketchup, mayonnaise and mustard. Taste it and adjust to your liking.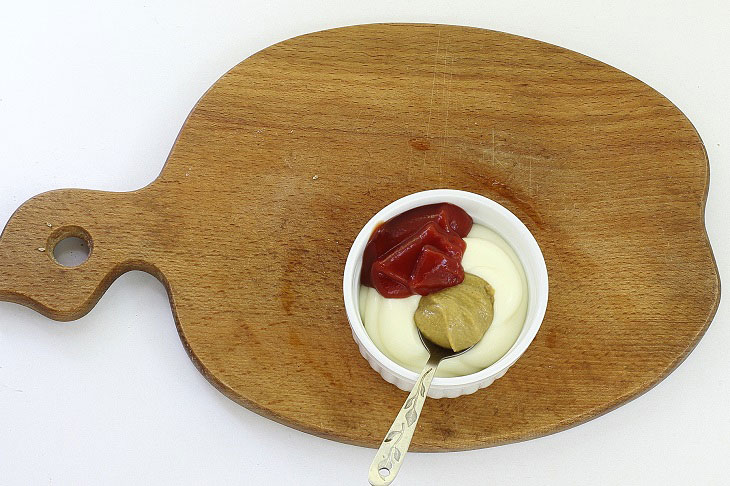 3. Dip the washed chicken pieces with a paper towel from excess moisture. Sprinkle with salt and ground pepper. At this step, you can add additional spices of your choice, such as a little dried thyme or rosemary. Stir.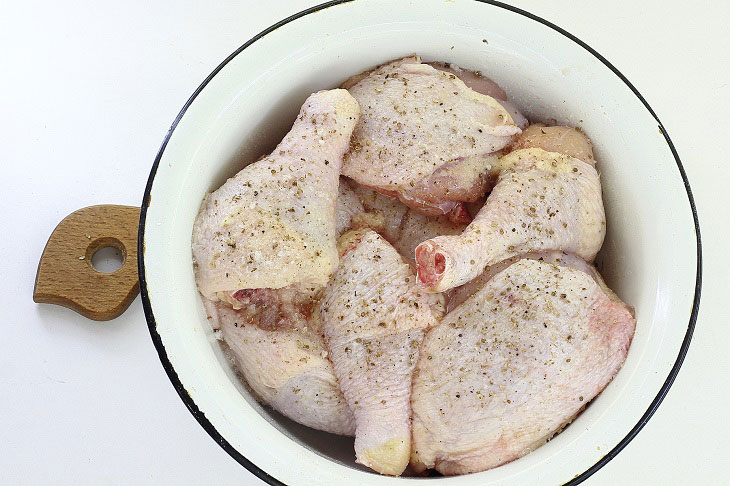 4. Add marinating mixture. Stir.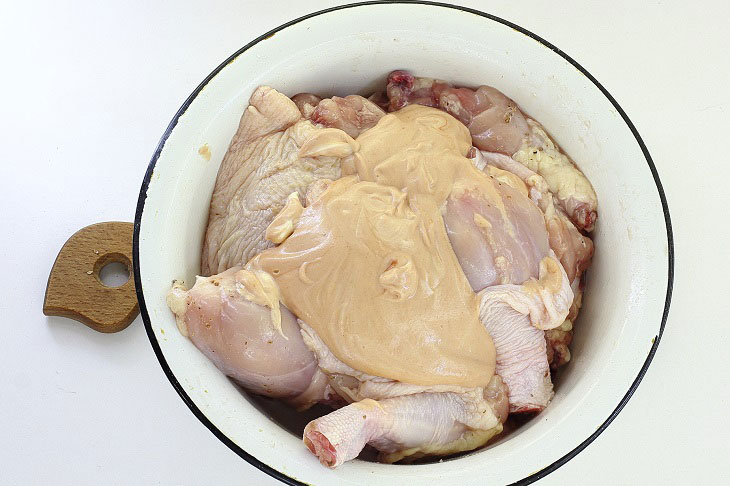 5. Cover with a lid or cling film. Leave at least 60 minutes in the refrigerator. If you are not in a hurry, you can marinate for 5-8 hours.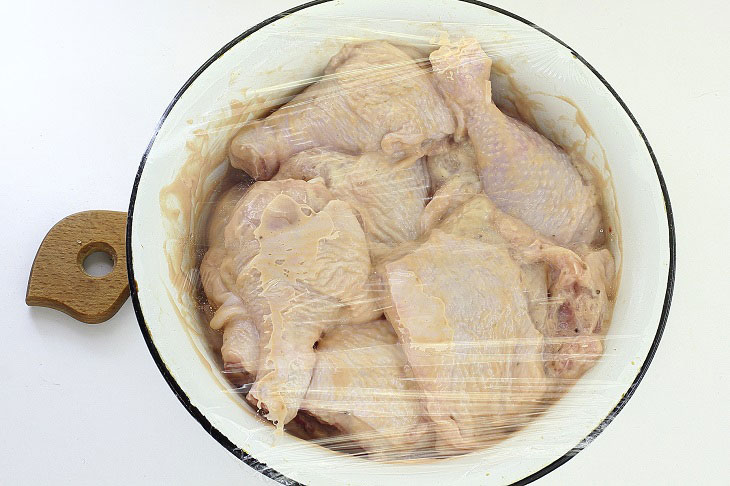 6. Grease a deep baking dish with vegetable oil or use high-quality parchment. Lay out the chicken thighs. Preheat oven to 180 degrees. Bake 50-60 minutes until golden brown.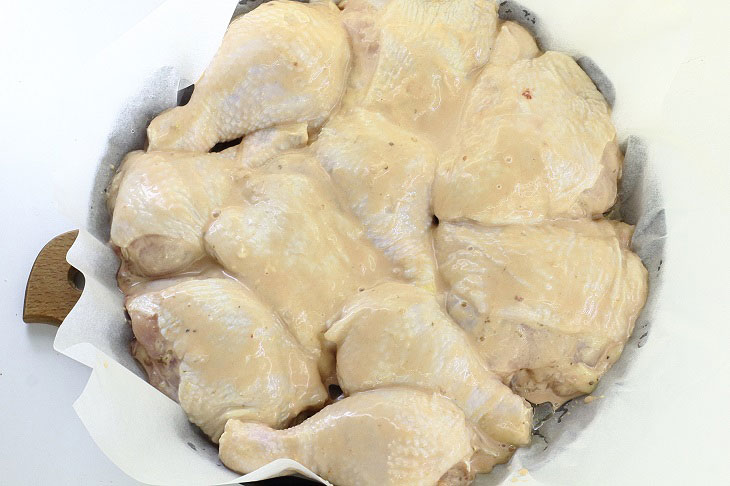 Serve hot.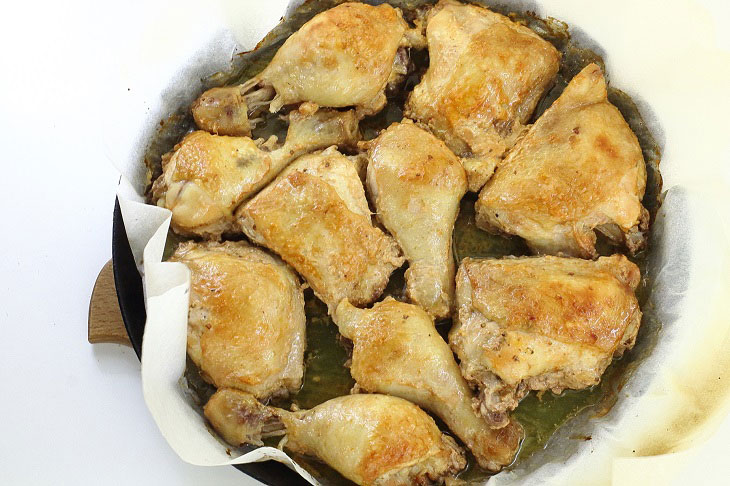 Sweet and sour sauce, mustard, adjika or others harmonize perfectly with meat. The juice that remains after baking can be used as a gravy for any side dish. Very tasty with mashed potatoes. Serve with fresh herbs and vegetables.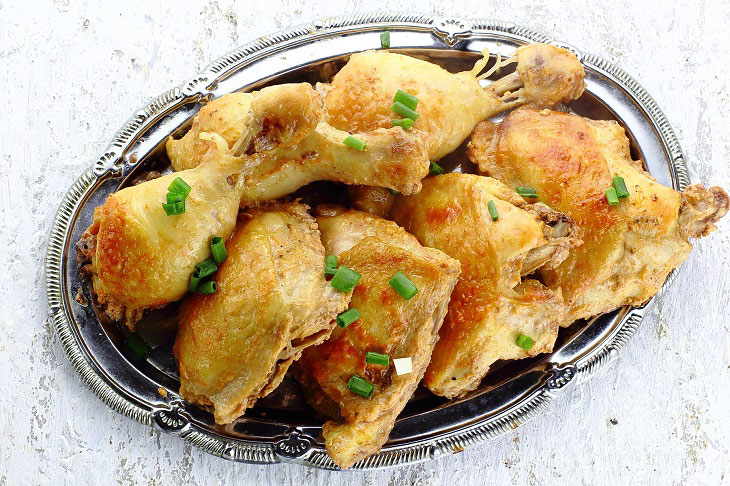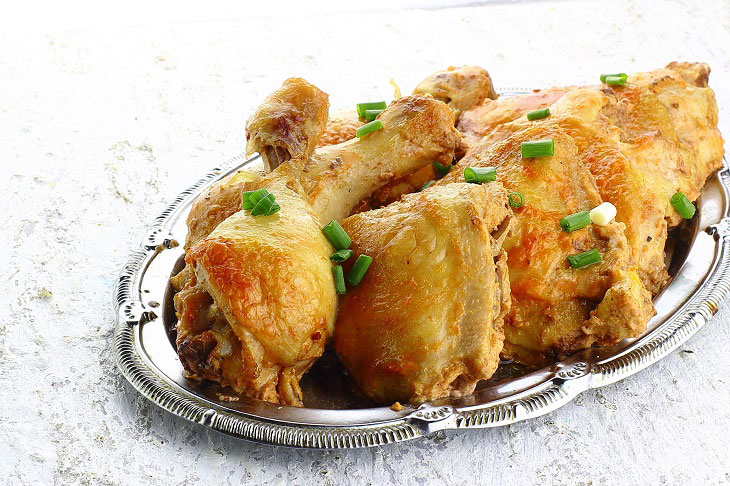 Enjoy your meal!