Street food brands are very popular, and it's good that you can cook KFC-like chicken nuggets at home.
To make a tasty appetizer, you need to use fresh and high-quality ingredients. For example, it is better to take homemade breadcrumbs – they do not have an extraneous rancid taste, which will certainly be transferred to chicken pieces. To make the nuggets more tender, you can additionally marinate them.
Ingredients:
Chicken fillet – 300 g.
Chicken egg – 1 pc.
Wheat flour – 3 tbsp. l.
Breadcrumbs – 4-5 tbsp. l.
Ground turmeric – 1/3 tsp
Ground paprika – 1/2 tsp
Oil for frying – 3 tbsp. l.
Salt – ½ tsp
How to cook:
1. Wash the chilled or defrosted chicken fillet, remove excess moisture with napkins and cut the meat into small oblong pieces. Along the way, you need to cut off excess fat, cut off cartilage.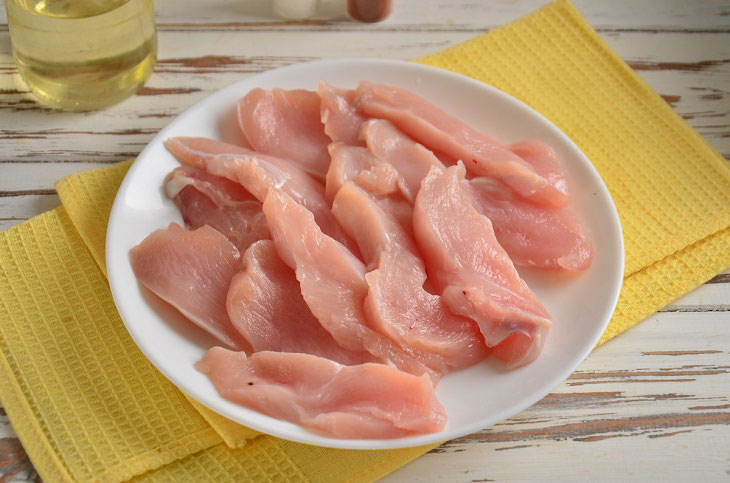 2. Strips of chicken fillet should be salted and left for 5 minutes.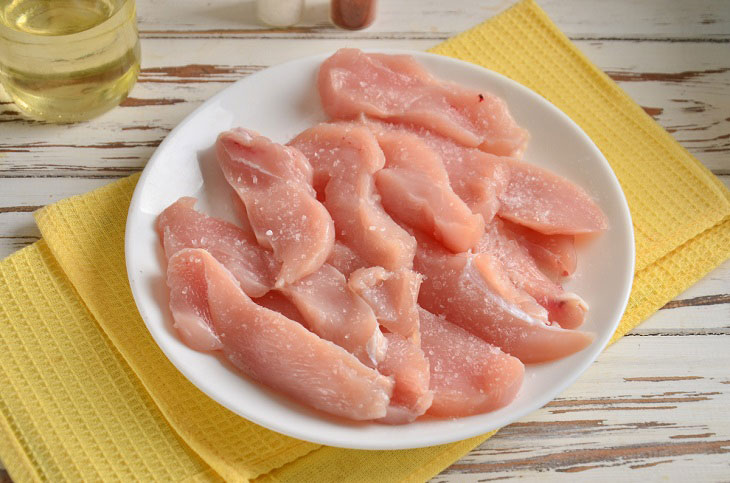 3. You need to drive a fresh chicken egg into the bowl, after which you need to break its structure with a fork and bring it to a more or less homogeneous 1. A beaten egg can be lightly salted.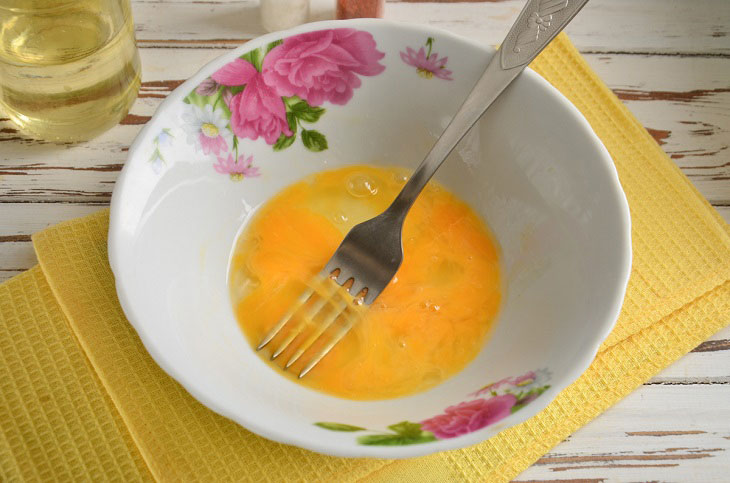 4. Pour breadcrumbs into another plate and add ground turmeric (for color) and ground paprika (for taste) to them. Everything needs to be mixed.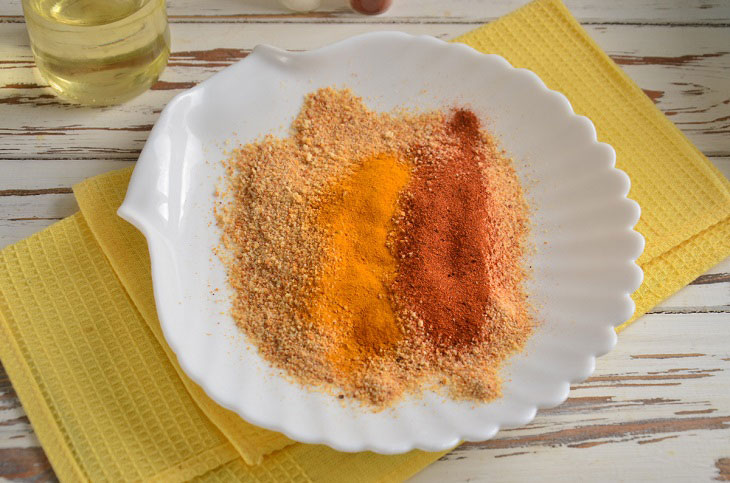 5. Pour wheat flour into the third plate. First of all, you need to roll the chicken fillet pieces in flour on all sides, and only then send them to a bowl with an egg.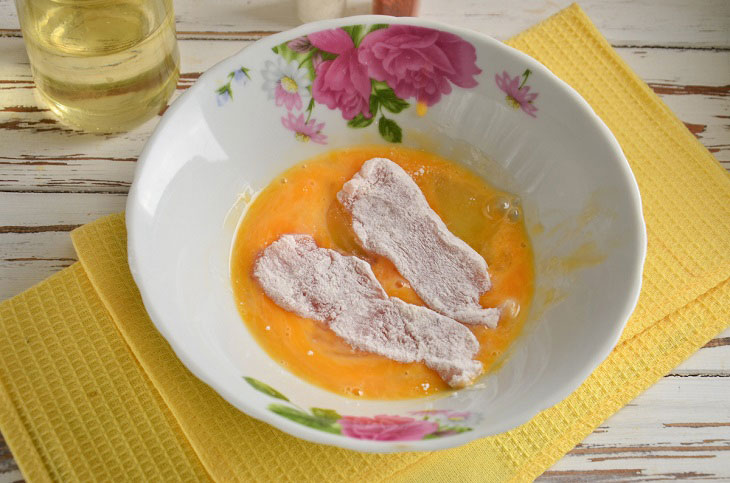 6. After the egg, the pieces of meat should be transferred to a plate with breading, roll them well there and send them to a pan with hot refined oil. There, future nuggets need to be fried over low heat for 3-4 minutes on one side.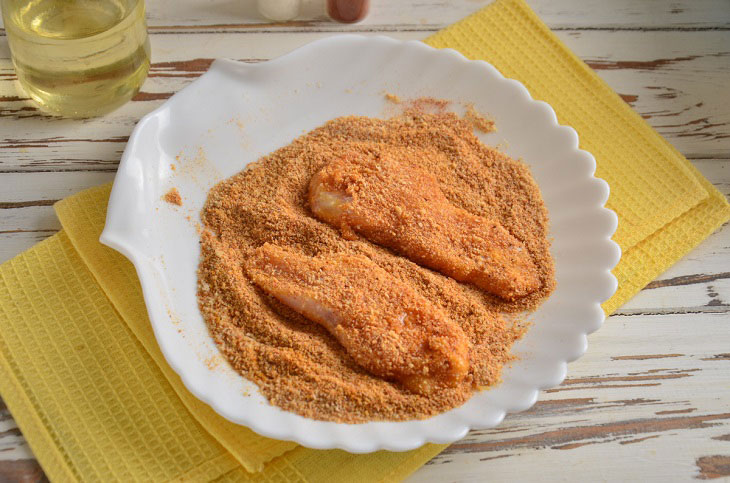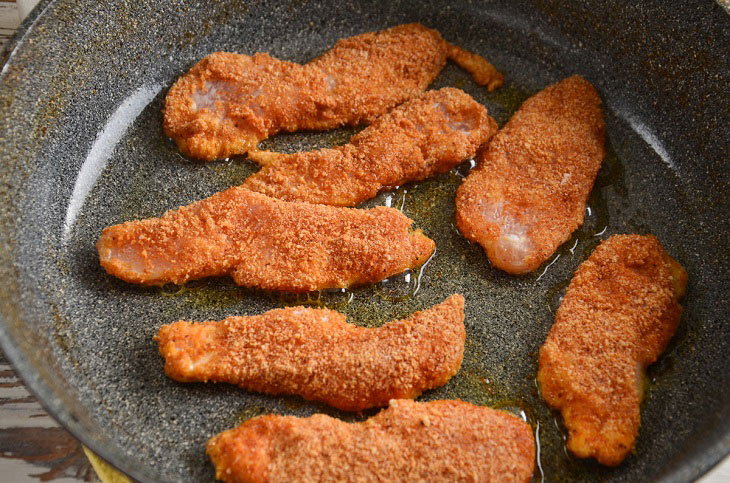 7. With a fork, you need to turn each piece on the other side and fry for another 2-3 minutes with the lid closed.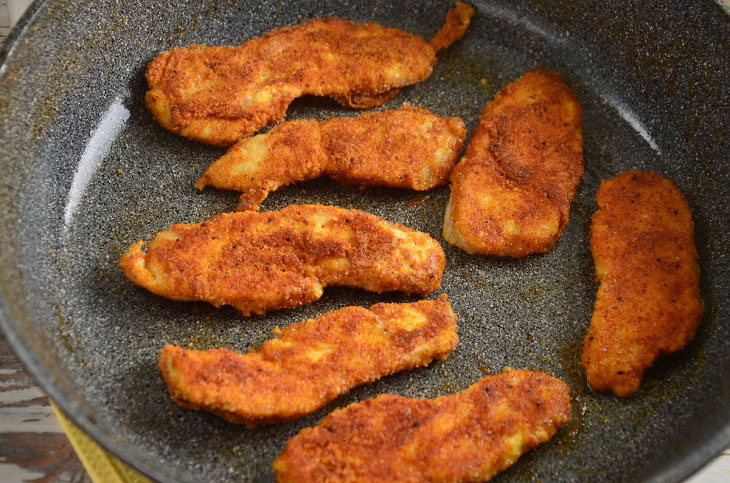 Ready-made nuggets can be served immediately – with fresh herbs, sauce, vegetables or pickles.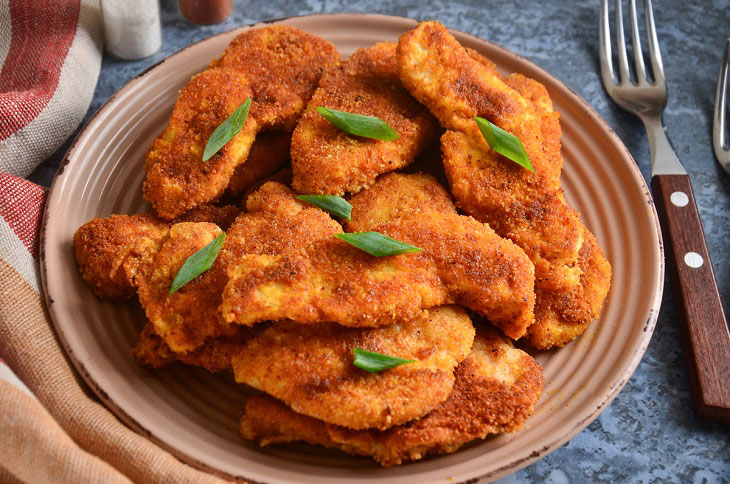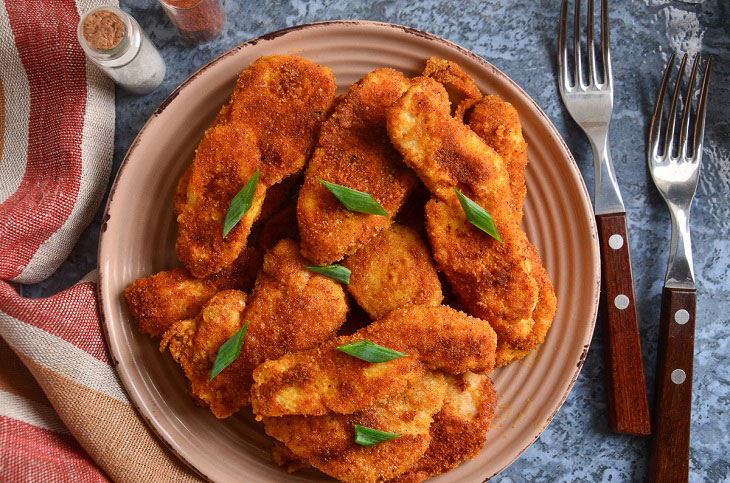 Enjoy your meal!