Chicken and cheese gratin is a dish that can be prepared for dinner or on a festive table. It turns out quite satisfying and very tasty. Gratin is best served hot.
You can use any meat for its preparation. However, it should be borne in mind that if you take pork or beef, then the gratin should be cooked in the oven for at least 1 hour. If you use chicken fillet, then after 25-35 minutes it can be safely served at the table. It is better to use potatoes of the variety that is suitable for baking in the oven. In addition to the listed ingredients, you can use any spices, fresh herbs, various vegetables.
Ingredients:
Potatoes (large) – 3-4 pcs.
Meat – 200 g.
Hard cheese – 100 g.
Onion – 1 pc.
Mayonnaise or sour cream – 2-4 tbsp. l.
Salt – to taste.
Ground allspice – to taste.
How to cook:
1. Peel potatoes. Be sure to wash it, and then cut into thin slices. Immediately put half of them in a baking dish, which is greased with any oil.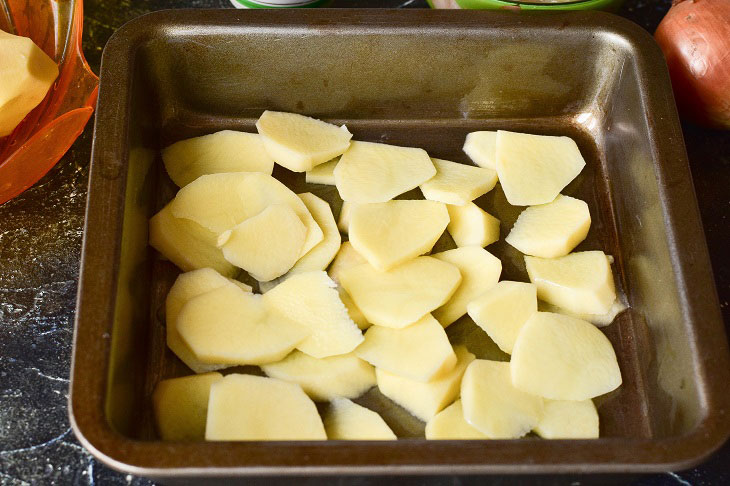 2. Cut the onion and put it on top of the potatoes. Salt and pepper each layer according to your taste preferences.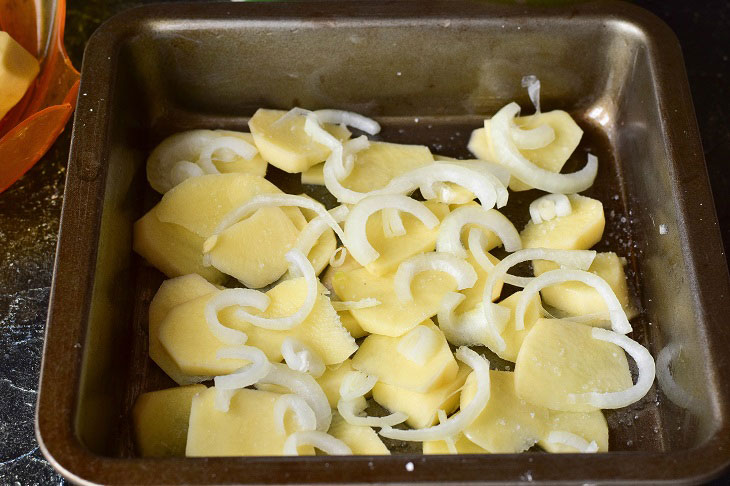 3. Make a grid of mayonnaise or brush everything well with sour cream.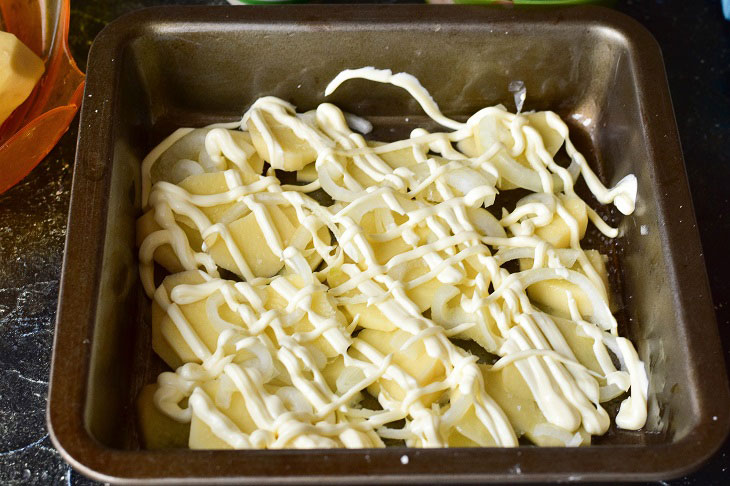 4. Lay out the meat, which you cut as for chops.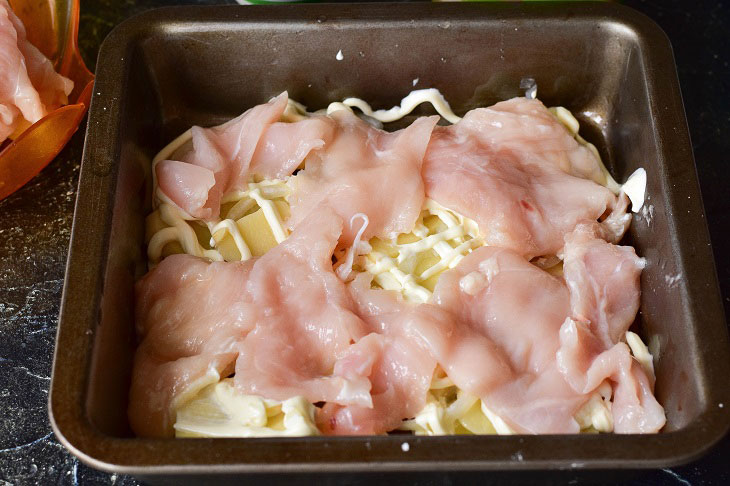 5. Salt and pepper each piece well.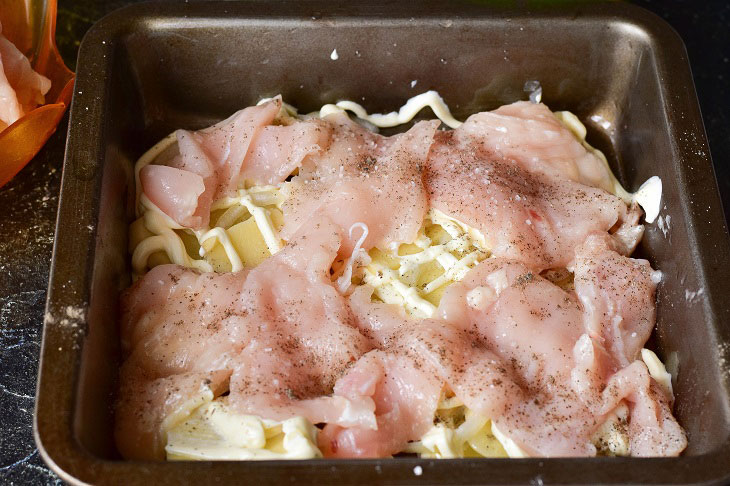 6. Put the remaining pieces of potatoes on top of the meat.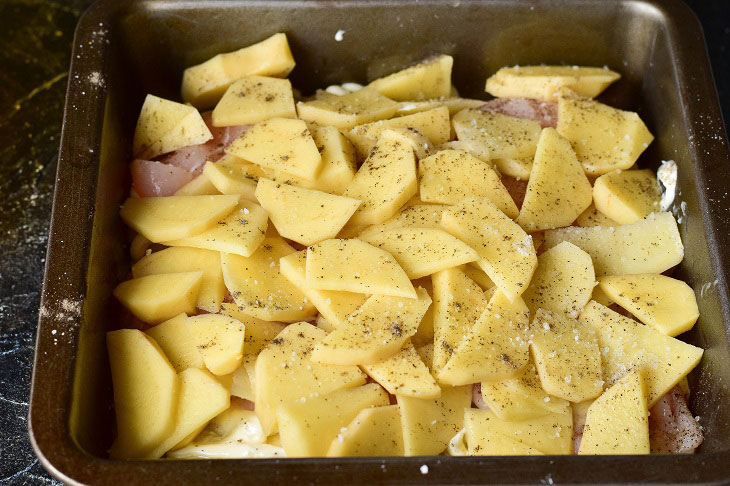 7. Grease them well again with mayonnaise or sour cream.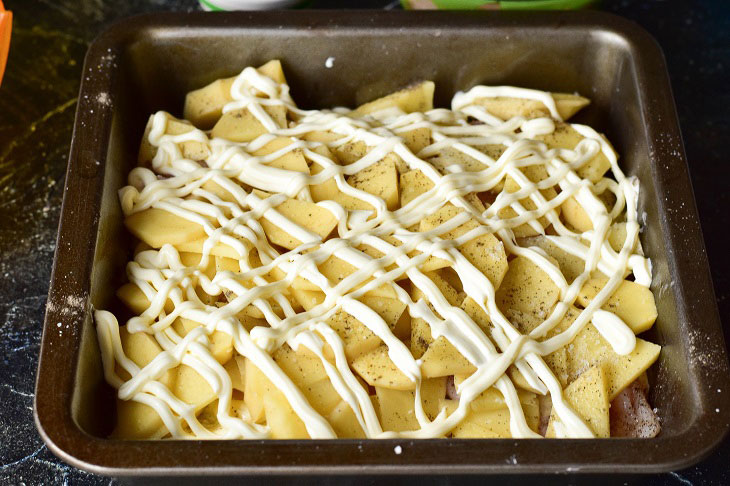 8. Lay the final layer of hard cheese grated on a coarse grater.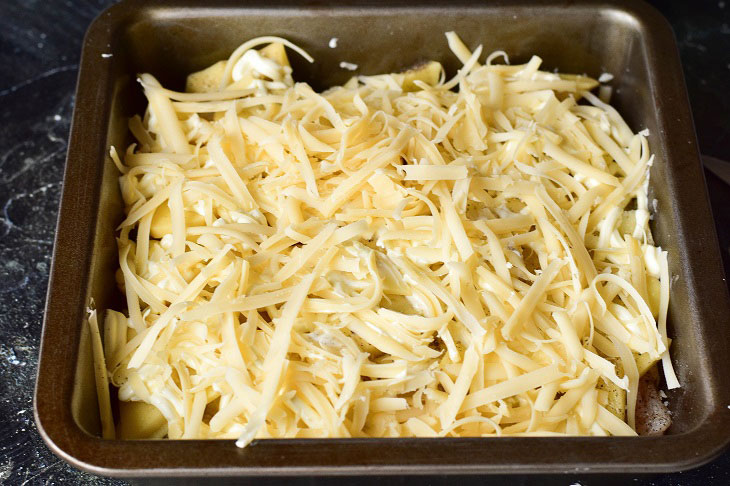 9. Send the form to the oven preheated to 190 degrees for 30-60 minutes (depending on which meat you have chosen for cooking).
Serve the chicken and cheese gratin immediately. You can sprinkle greens on top of the dish.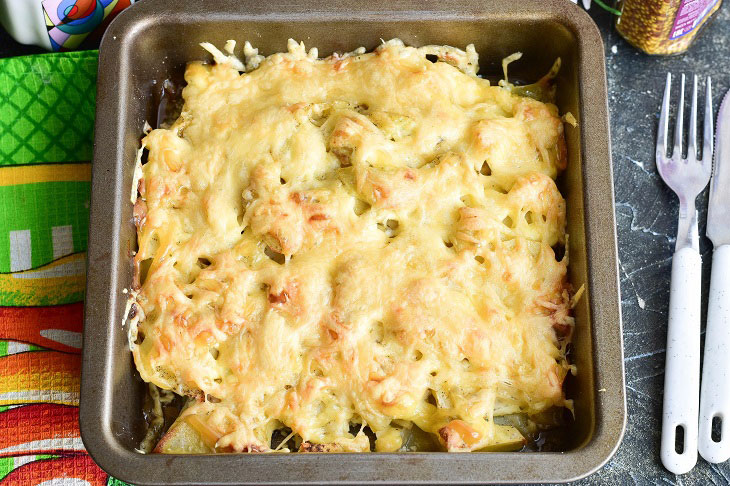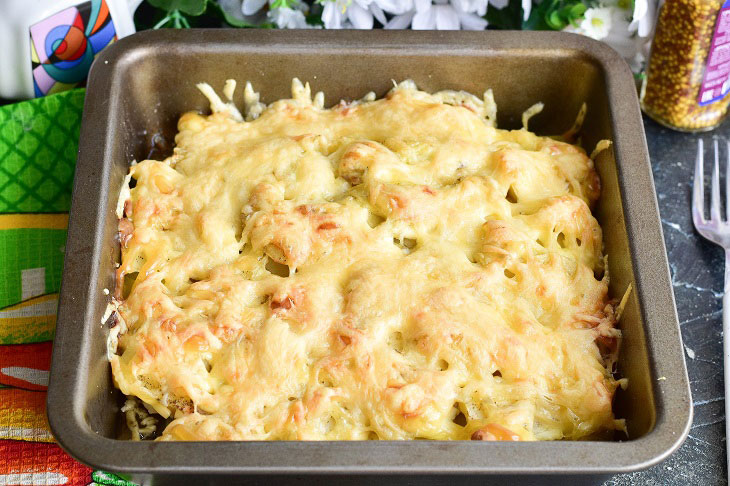 Enjoy your meal!