Homemade chicken sausage is an excellent appetizer that you can safely cook for dinner or serve it to the festive table.
For cooking, it is worth using the intestines, it is best to purchase them already cleaned in the meat pavilion. From meat, it is best to opt for chicken fillet, however, other parts of the chicken will do, only in this case it will be necessary to cut the meat from the bones.
The sausage itself can be made dietary, using only meat for its preparation. However, you can also add lard to the ingredients listed below. In this case, it will come out more juicy, but, of course, more high-calorie. Of the spices, you should opt for salt and pepper with a black hammer. If you like paprika or some other spices for meat, then you can add them to chopped meat.
Ingredients:
Chicken breast – 250-300 g.
Salt – to taste.
Ground black pepper – to taste.
Intestines – 15-20 cm.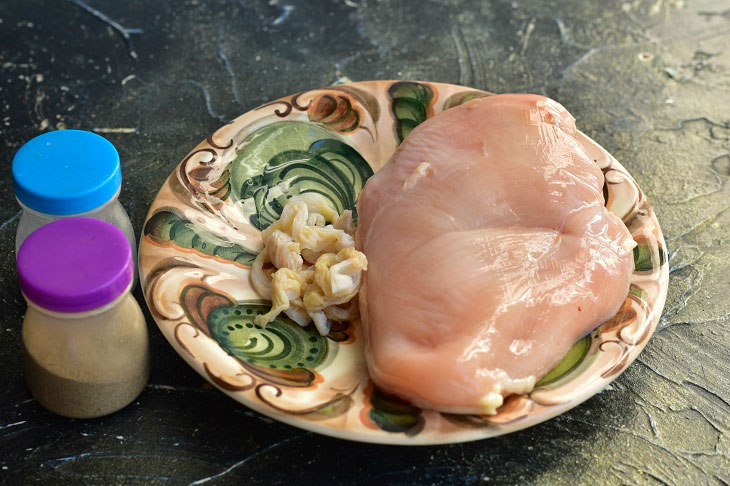 How to cook:
1. Wash the meat very well. After that, put it on a cutting board and cut into small cubes with a sharp knife.
You can twist the meat in a meat grinder with a nozzle with large holes. However, the tastier sausage is when the meat is sliced.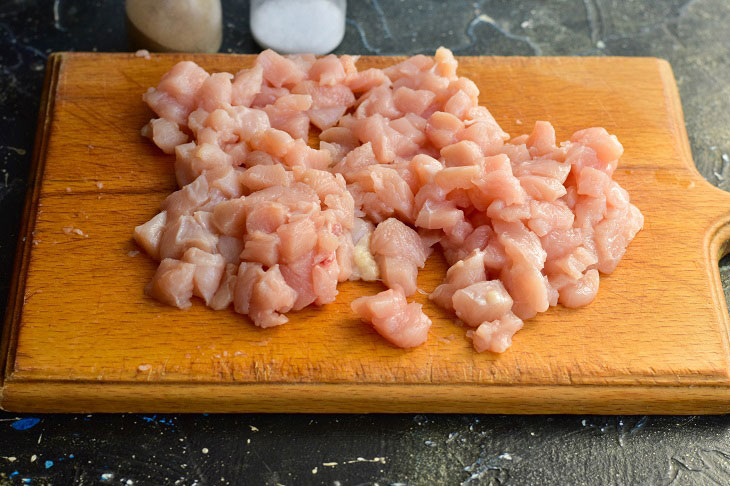 2. Put the pieces of breast in a deep bowl, immediately add salt and ground black pepper to it.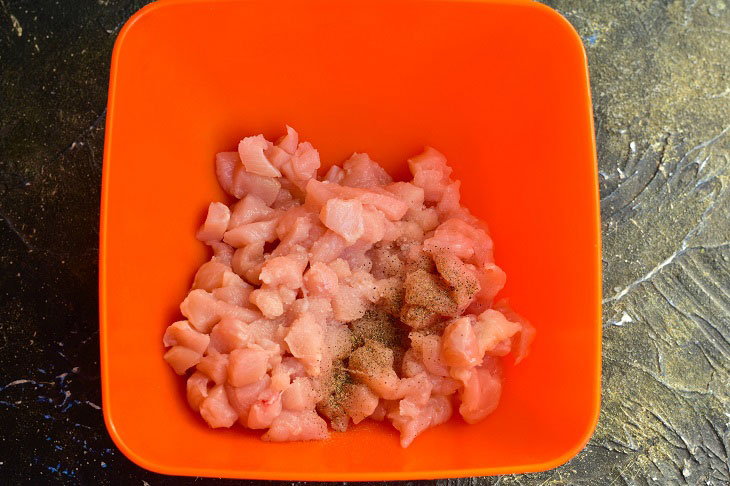 3. Mix all the ingredients very well with your hands.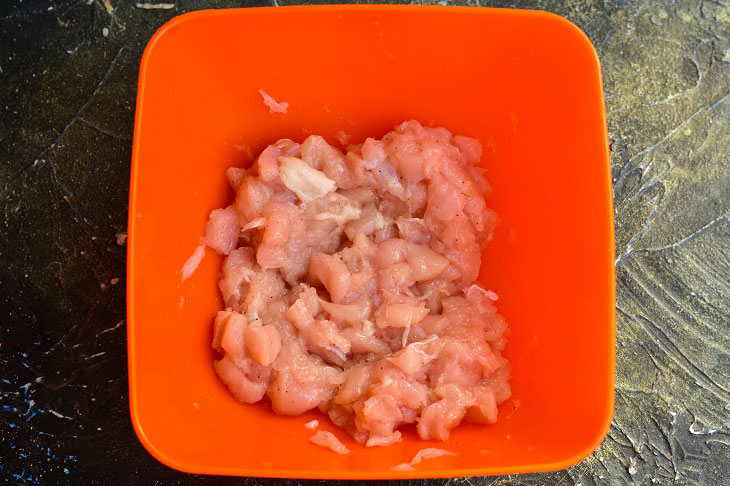 4. Now take the intestine and fill it with meat. To do this, you can use the neck of a plastic bottle or choose another convenient way. Be sure to tie the edges of the sausage with a dense thread. Make punctures with a needle in several places. It is this procedure that will help prevent the sausage from bursting.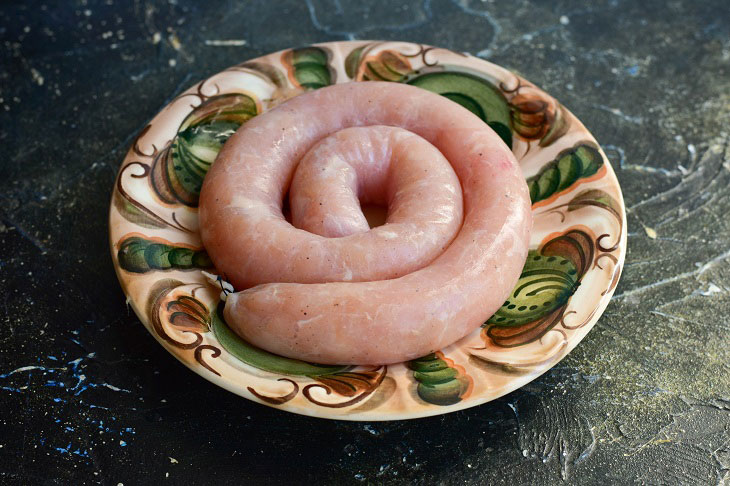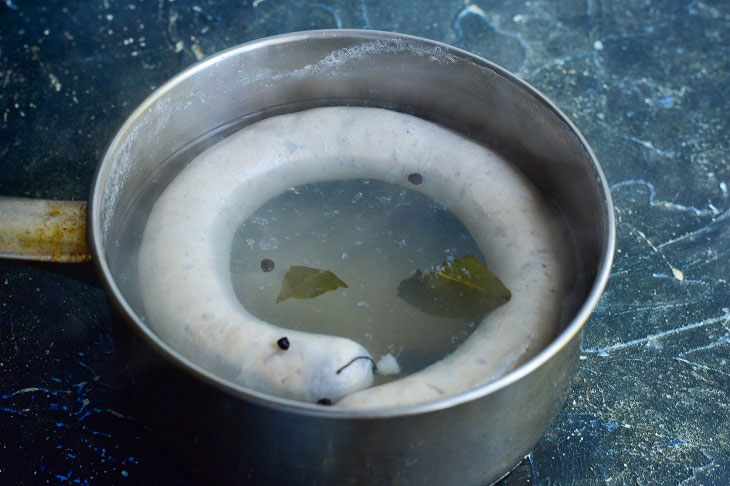 5. Now boil the sausage for 20-25 minutes. You can add peppercorns, bay leaf and 0.5 tsp to the water. salt.
6. Pour a little vegetable oil into the pan and fry the sausage until golden brown and beautiful. You can also just bake it in the oven. That is why vegetable oil is not indicated in the list of ingredients.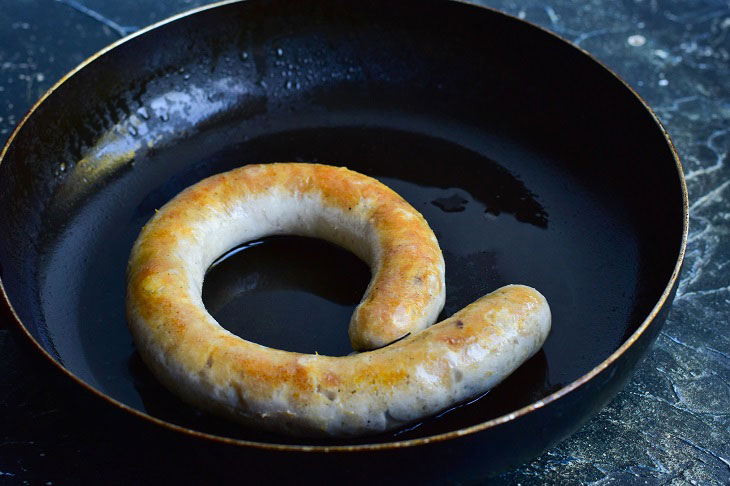 Put the finished chicken sausage on a beautiful dish. Serve it hot to the table.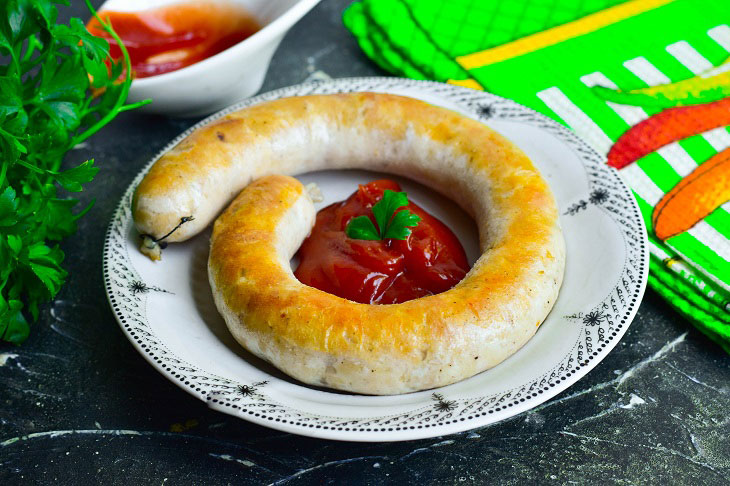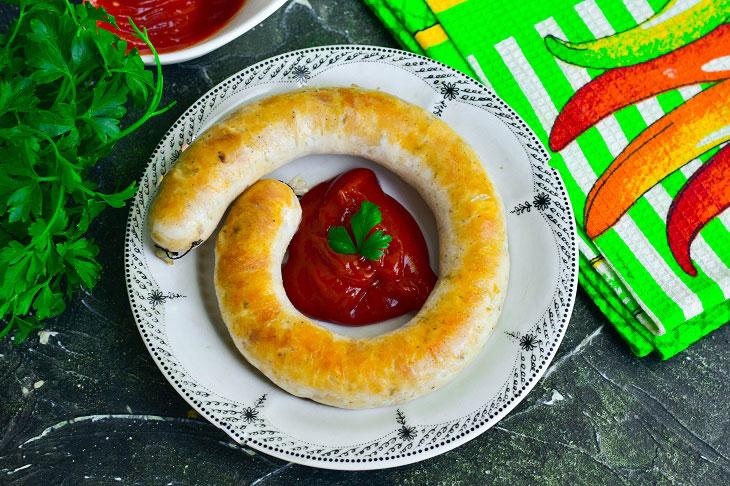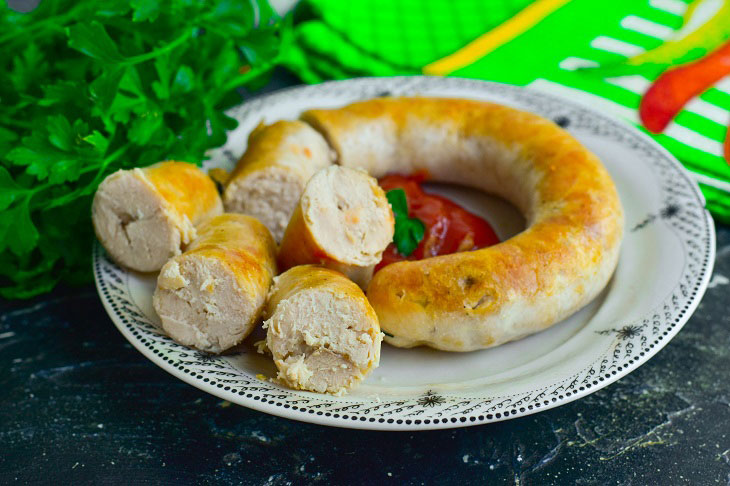 Enjoy your meal!