Canape with red caviar is such an appetizer that can be prepared for any holiday. It can be not only the New Year, but also a birthday. Such sandwiches-canapes are prepared very quickly, so little time is spent on cooking.
To prepare this snack, you can use not only red caviar, but also black. In order not to be disappointed in the taste of the finished dish, you should buy that jar of caviar, the quality of which is excellent. For the preparation of such canapes, bread is also used, which is pre-fried in a dry frying pan. If there is no stove "at hand", or sandwiches are made at work, then you can not fry the bread or replace it with cracker cookies.
Ingredients:
Red caviar – 50 g.
Bread – a few pieces.
Butter – 30 g.
Greens – for decoration.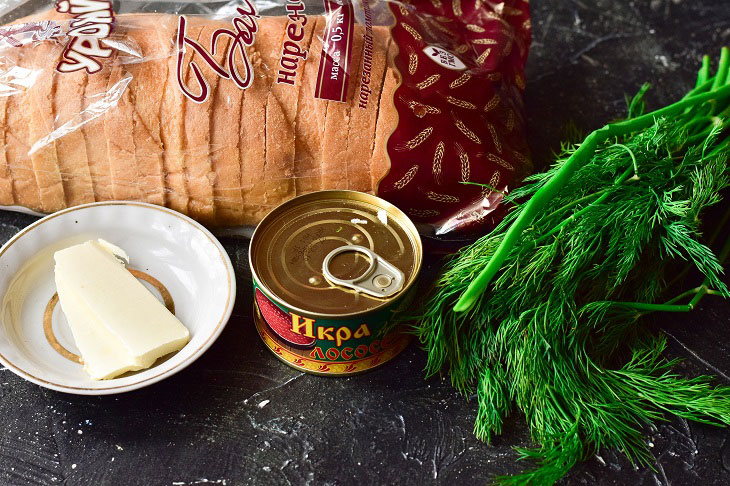 Cooking:
1. Put the slices of bread on a cutting board. Cut out circles using a metal ring.
You can use a regular glass for this purpose.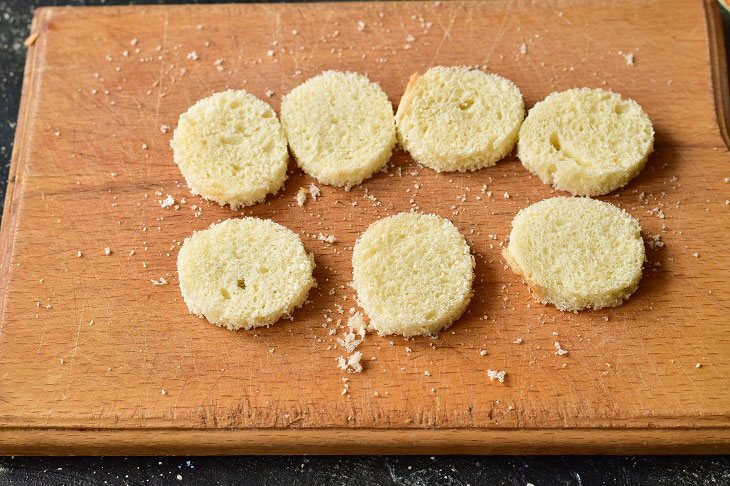 2. In a dry frying pan, fry the bread slices until a beautiful golden color. You can also send them to the oven for 10 minutes, setting the temperature to 180 degrees.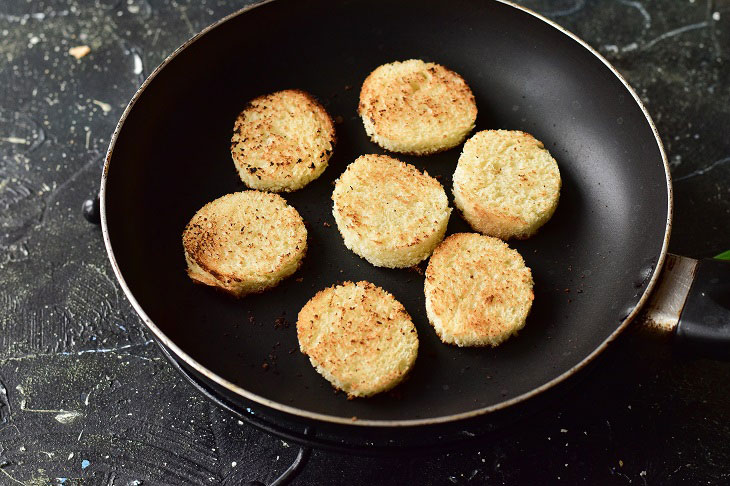 3. Put them on a dish. Immediately select it with such a size that all the canapes fit.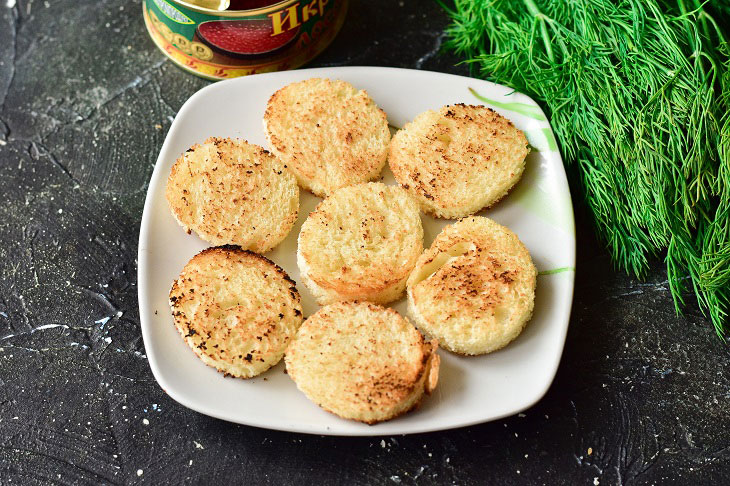 4. Brush thinly with butter each piece of bread.
You can use toasted cheese instead of butter.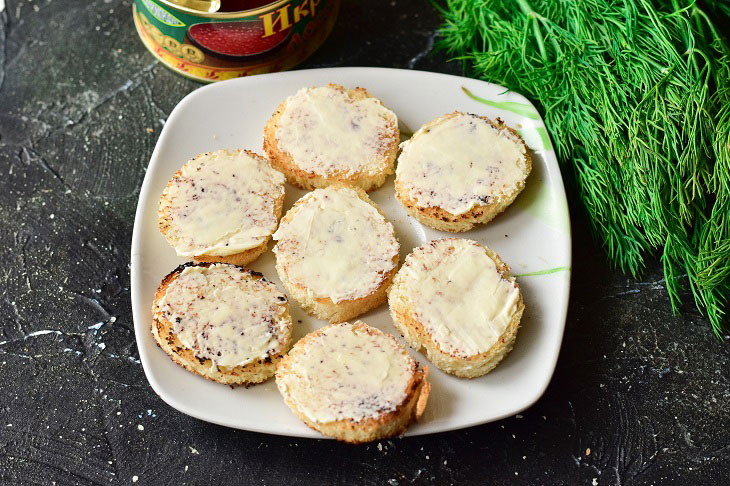 5. Put red or black caviar in the center.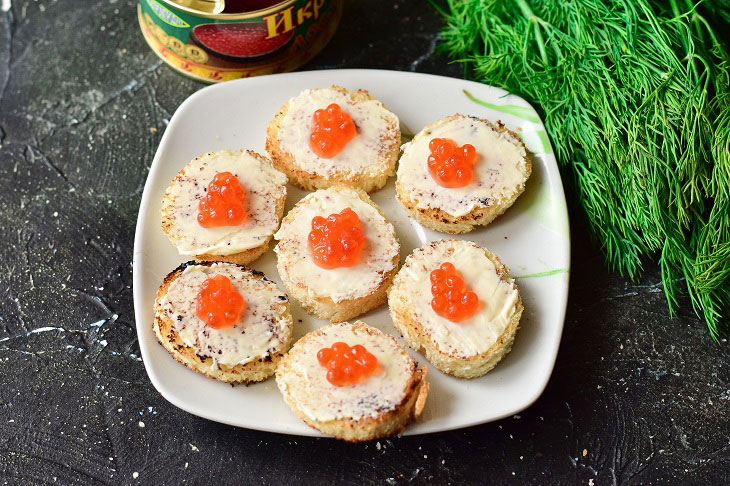 6. Now wash the green onions. Cut it up and put it on canapé sandwiches.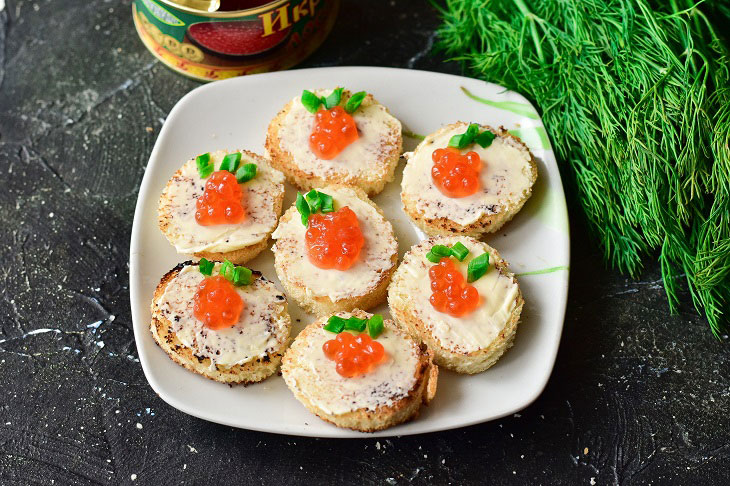 7. Then put on a sprig of dill. You can also use a lettuce leaf. To do this, immediately at the beginning of cooking, put it on a dish, and then put slices of bread on top of it.
These are such bright and beautiful canapes with red caviar!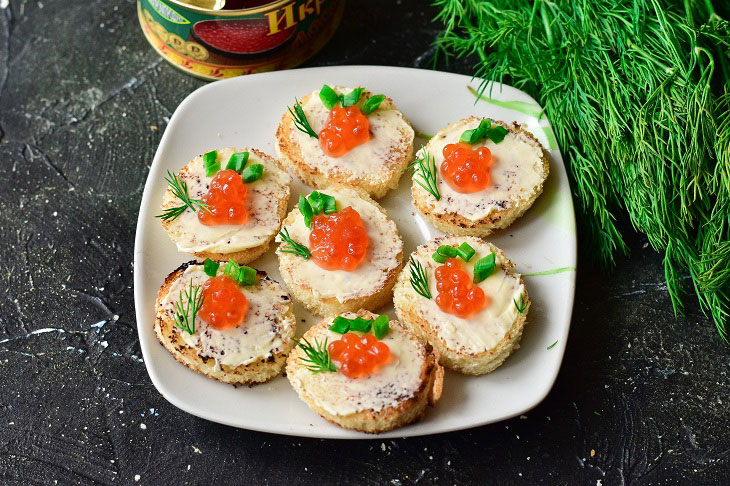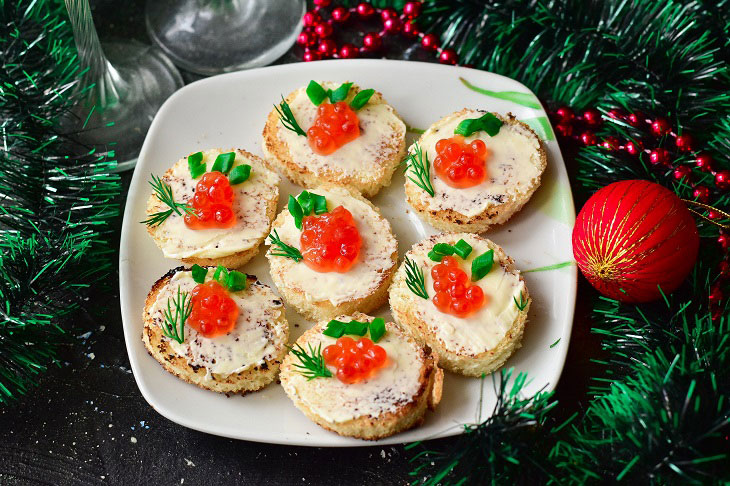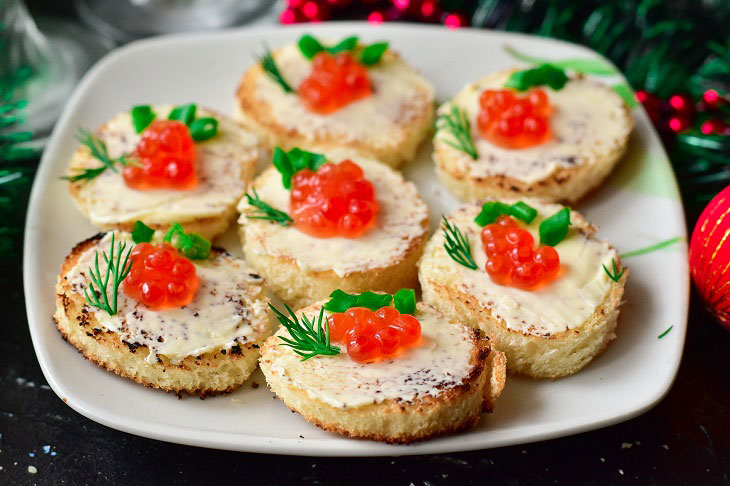 Enjoy your meal!