Chicken Shkmeruli is small pieces of meat (on the bone or without it), baked and then stewed in a sauce of milk and garlic. It turns out very fragrant and unusual. For an even brighter taste, you can add a mix of dried herbs (thyme, basil, rosemary, oregano) to the sauce. For Shkmeruli, you can take, in principle, any part of the chicken, for example, a skimmed breast or a fatter and juicier thigh. Preparing is quite simple, so even an inexperienced cook will be able to do it.
Prepare all the necessary products – there are very few of them and they are almost always available in the kitchen. Chicken can be taken chilled or thawed frozen at room temperature. Measure the right amount of milk, take garlic if desired – 3-4 cloves.
Ingredients:
Chicken – 380 g.
Garlic – 3-4 cloves.
Milk – 190 ml.
Salt – 3 pinches.
Spices – 2 pinches.
Vegetable oil – 25 ml.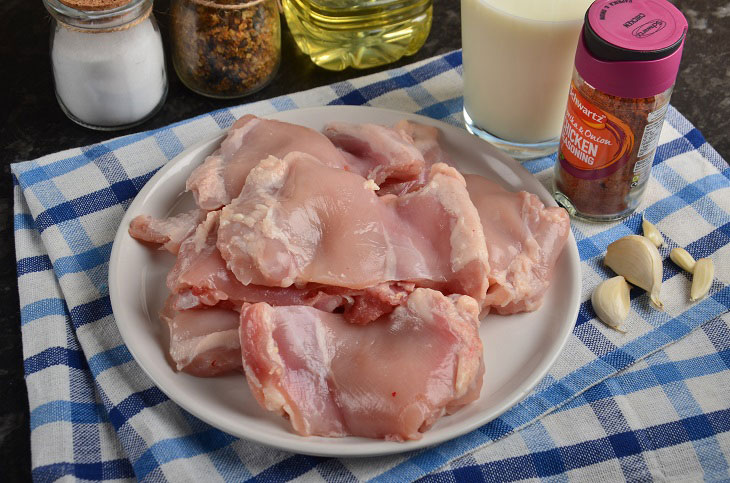 How to cook:
1. If the chicken pieces are too large, you can cut them into pieces, cutting off all the excess along the way (fat, cartilage, bones, skin).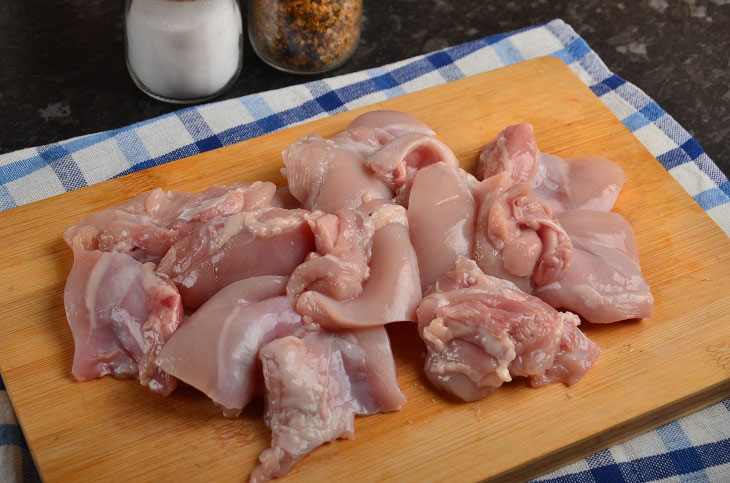 2. Cover the baking dish with foil or baking paper. Brush a surface with frying oil and place the chilled poultry pieces in the dish. Salt and sprinkle with spices – you can take a barbecue kit or pick up the ingredients yourself (fenugreek, coriander, pepper). Put the mold in the oven, uncovered, and bake at 180 degrees for 20-25 minutes.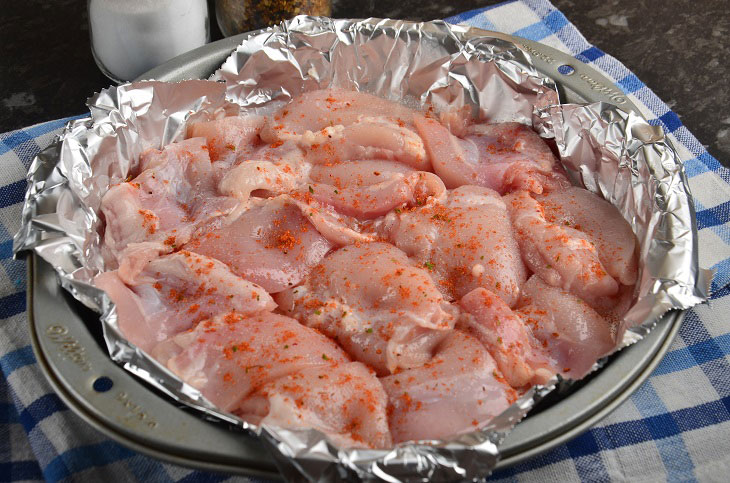 3. Make a sauce, without which shkmeruli cannot be cooked. Pour milk of any fat content into a small ladle or saucepan, add the broth that was formed during the roasting of the chicken (about 50 ml). Throw in a couple pinches of herbs.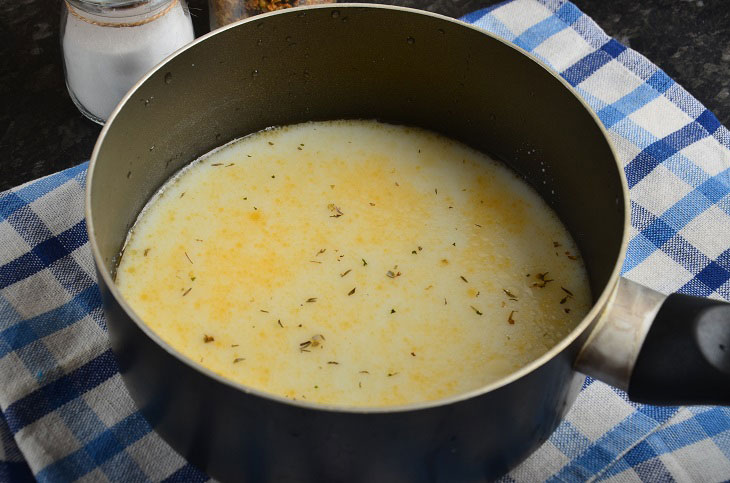 4. Peel the garlic cloves, pass through a special press or just chop finely, add to milk and stir. Warm up for a couple of minutes on the stove.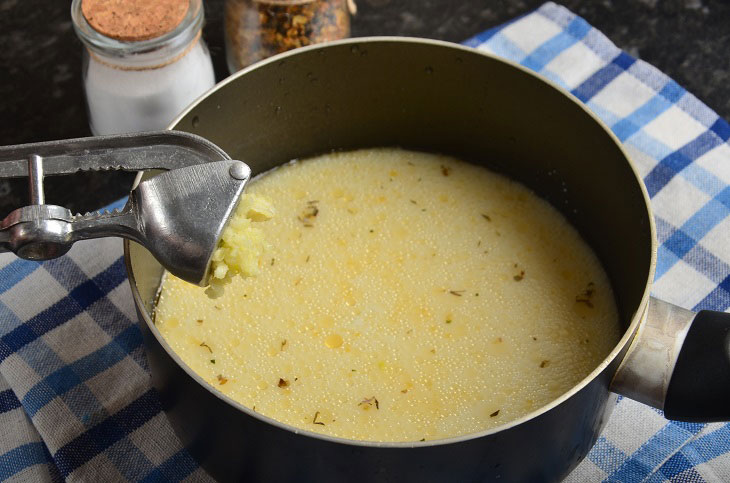 5. Send the baked chicken to a saucepan with milk sauce. Bring to a boil on the stove, wait 5 minutes, then turn off the gas and let stand for a couple of hours.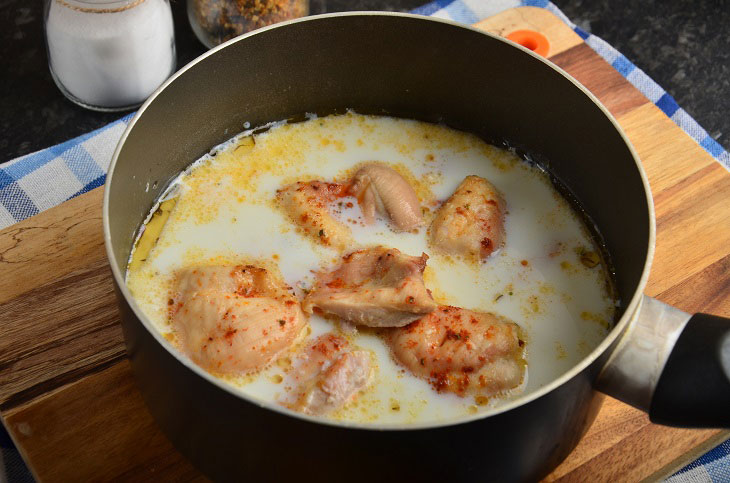 The chicken is ready, you can serve it with any side dish or vegetable salad. The sauce can also be served as a side dish.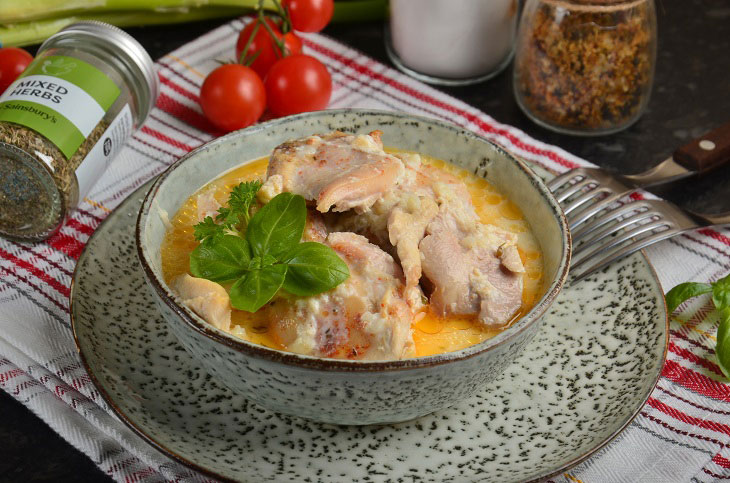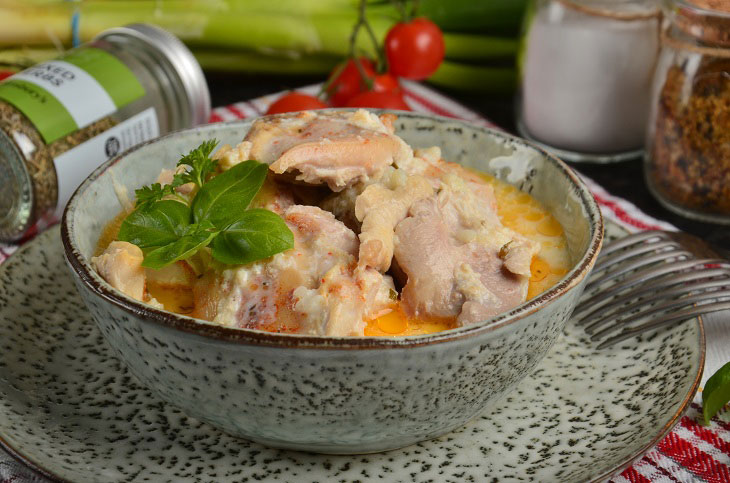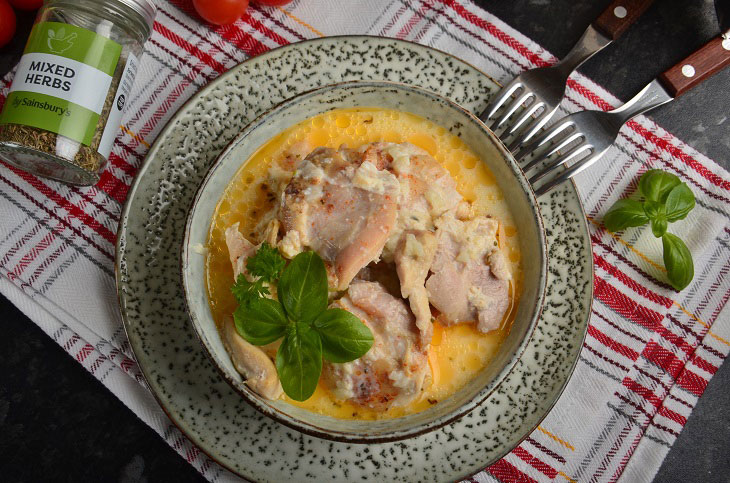 Enjoy your meal!