Chihyrtma in Azerbaijani is prepared from affordable products that everyone has in the refrigerator. Why is this dish unusual? Yes, because it is served with a chicken egg, meat and vegetables.
When choosing meat, it is better to buy chicken, of course, ideally, if it is poultry meat. You can cook the dish in the most ordinary pan or in a cauldron. There are also two ways to prepare it. The first is that the chicken pieces should be pre-boiled, and then combined with vegetables, pour over the egg and stew all this until cooked. According to the second recipe, the meat should be fried, not boiled, and then repeat all the above steps. Which option to choose is up to you. What will be more familiar and faster to you, then choose. The taste of the finished dish will not differ significantly from the method of preparing the chicken.
Ingredients:
Chicken – 600-700 g.
Egg – 1-2 pcs.
Onion – 1 pc.
Salt, pepper – to taste.
Tomato – 1 pc.
Vegetable oil – 40 ml.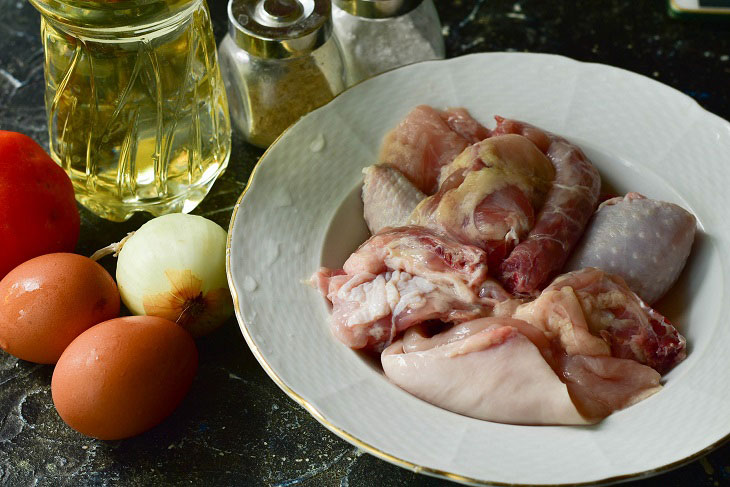 How to cook:
1. If the chicken is whole, then cut it into portions, and then wash each of them very thoroughly under running water. Lay the chicken pieces in a saucepan. Fill them with clean water, add salt. Boil the meat until fully cooked. This procedure will be enough for 40-50 minutes, if the chicken, of course, is a young bird.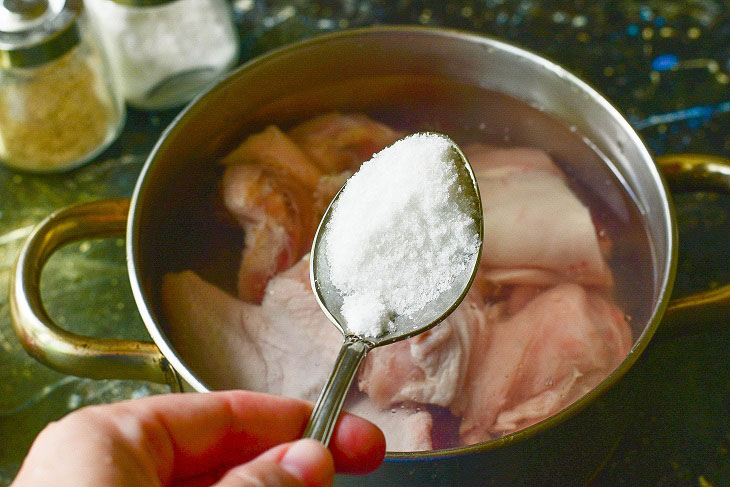 2. Chop the onion.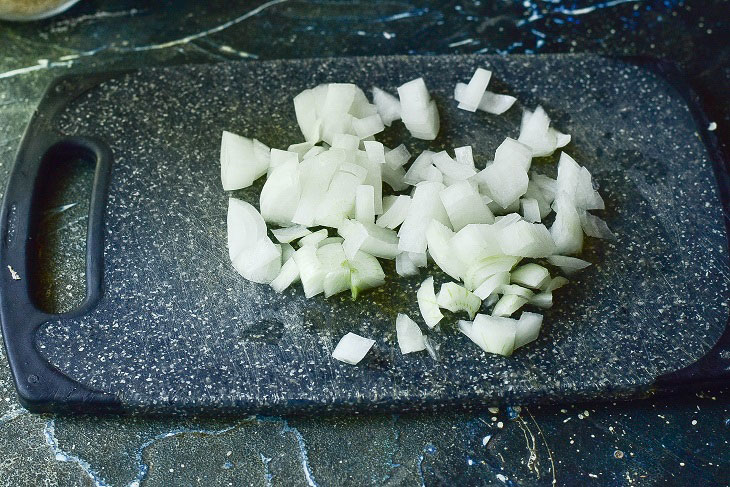 3. Slice a fresh tomato. If you want, then you can first remove the peel from it.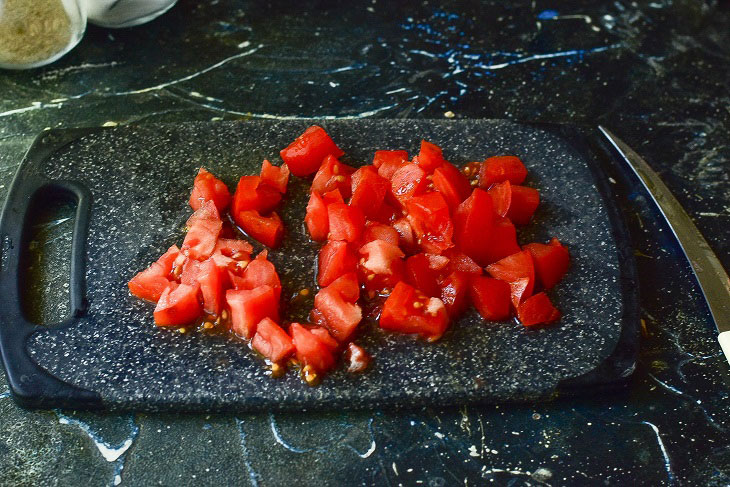 4. Now saute the onion and tomato in a frying pan until the vegetables are soft.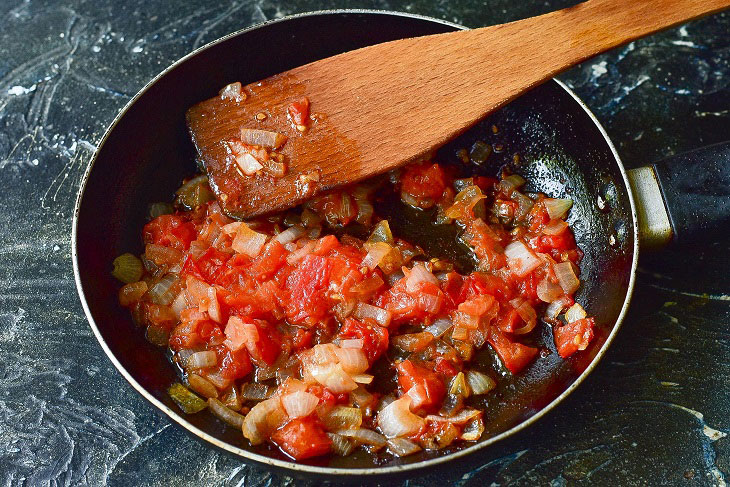 5. Place boiled chicken meat on top of vegetables.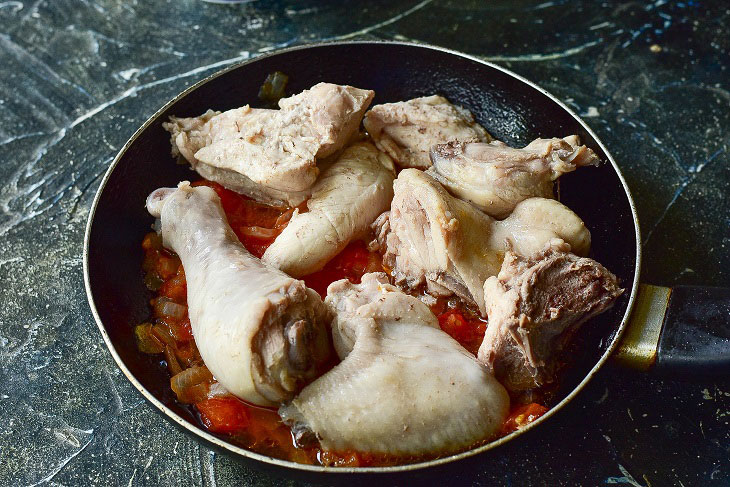 6. Pour in the broth in which the chicken was cooked.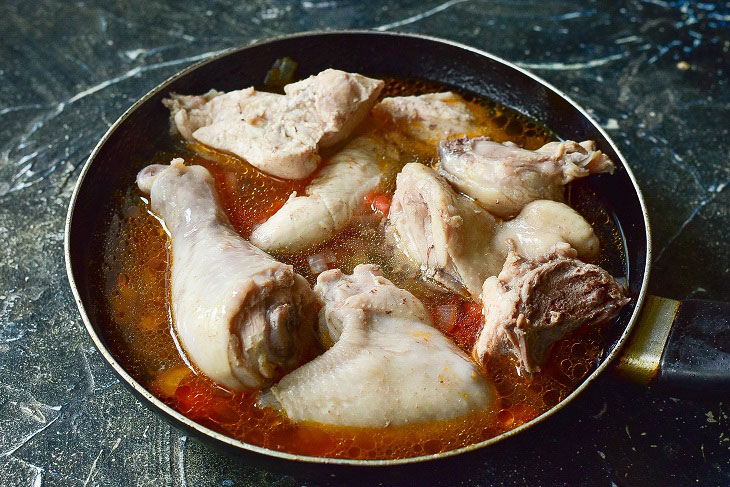 7. Simmer for 15-20 minutes, and then pour in the chicken eggs, which are previously shaken with a fork in a separate bowl.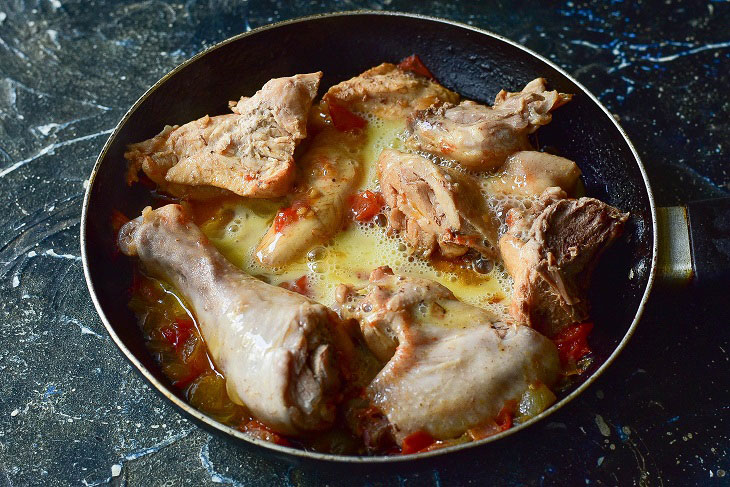 8. Now mix everything and cook the dish until the eggs are ready.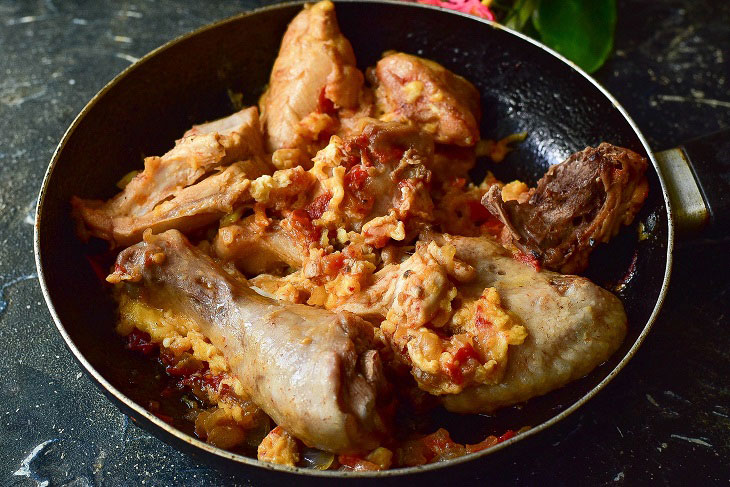 9. Serve chihyrtma to the table immediately after preparation. If you want, then you can additionally make a salad of fresh homemade vegetables for it.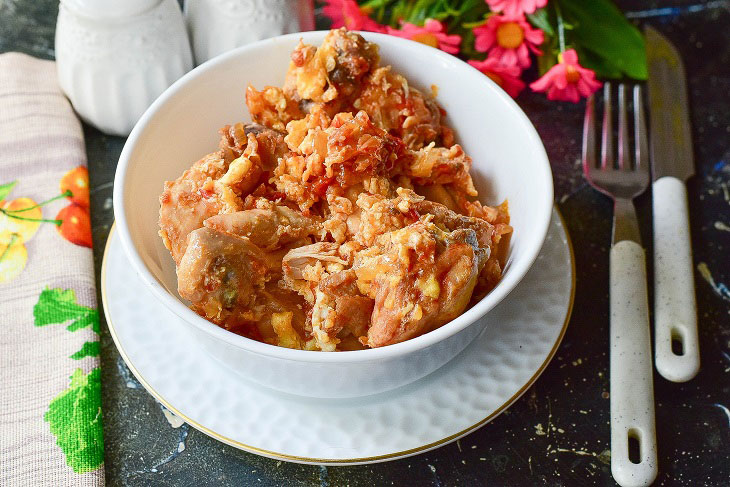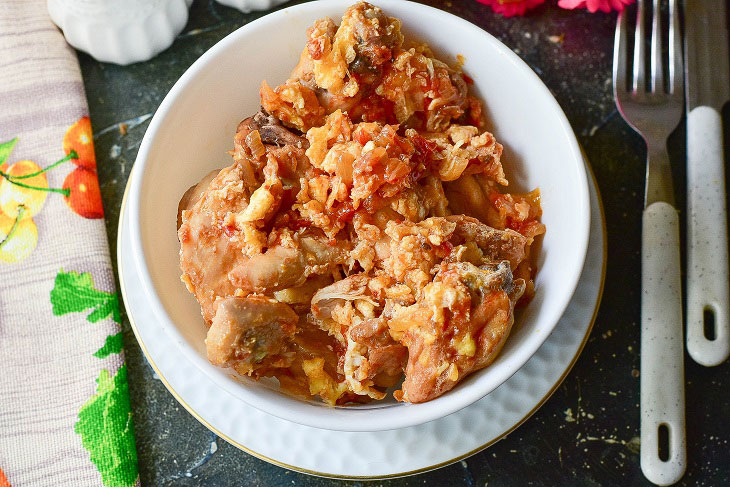 Bon appetit!