Chocolate mannik on kefir always turns out to be very tender, tasty and cook it quickly. Also, its great advantage is that flour is not added to the dough, so the cake is not too high in calories. For cooking, you can use kefir with any percentage of fat, and homemade sour milk is also suitable for this. When adding soda to the dough, it should be borne in mind that it will react with a fermented milk product, so it is extremely important to preheat it to a warm state in order to speed up this procedure.
It is advisable to serve ready-made chocolate mannik on kefir to the table after it has cooled down. It will perfectly combine with jam, condensed milk, and from drinks it is better to opt for tea or coffee, although milk would be appropriate.
Ingredients:
Kefir or homemade sour milk – 1 tbsp.
Chicken egg – 2 pcs.
Manka – 1 tbsp.
Sugar – 3-4 tbsp. l.
Cocoa – 1 tbsp. l.
Soda – 1 tbsp. l.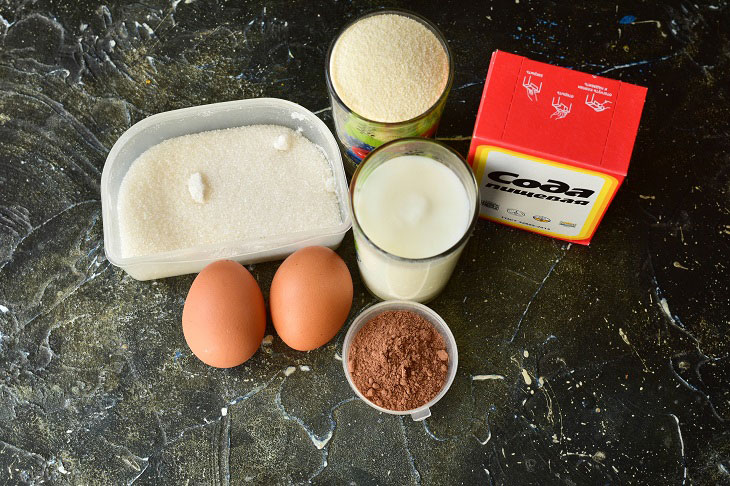 How to cook:
1. In a bowl in which you are accustomed to making dough, beat in chicken eggs.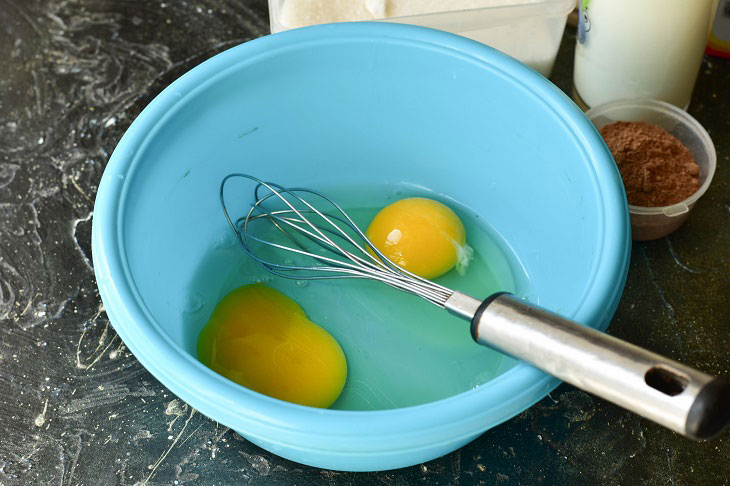 2. Add sugar to them right away.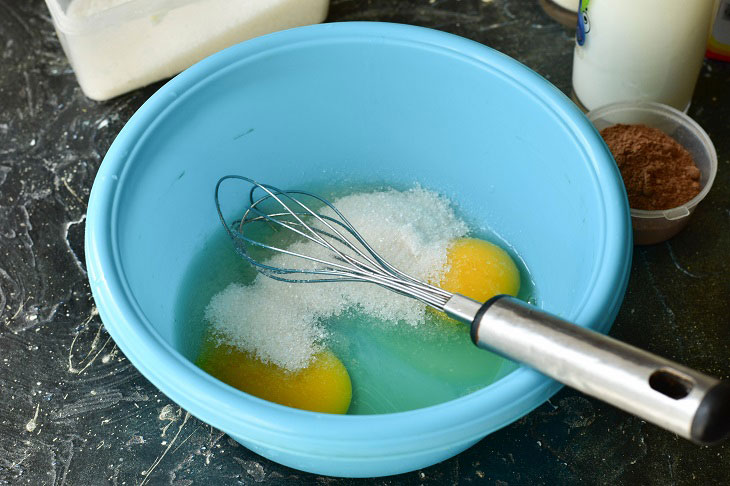 3. With a whisk or with a mixer, beat everything well.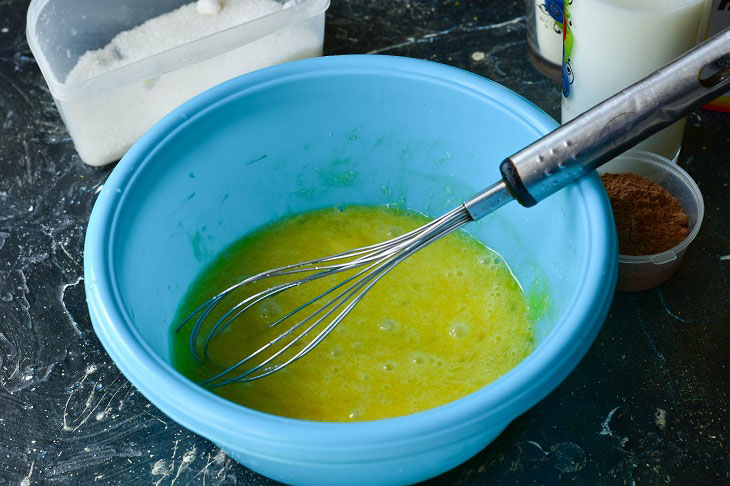 4. Pour in the kefir, just heat it first in a saucepan or in a ladle on a gas stove until warm. Mix everything again.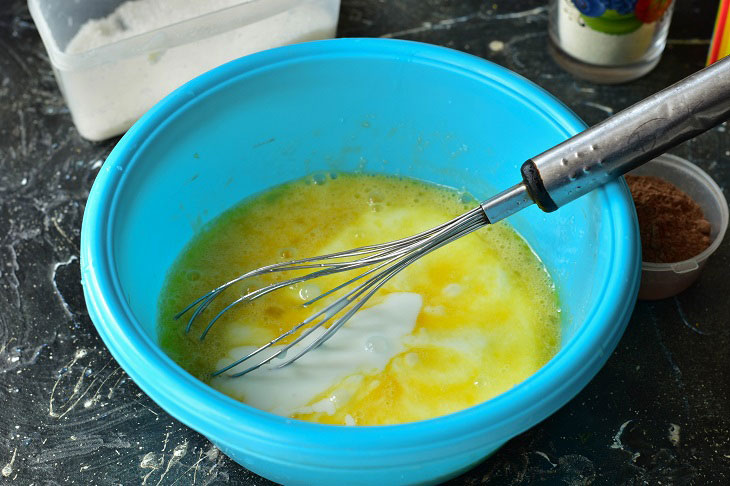 5. Add soda. If not, then you can use baking powder.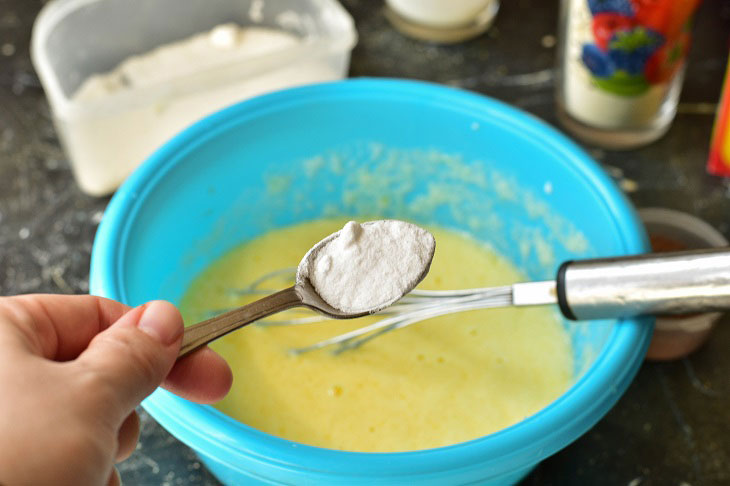 6. Then send semolina and the specified amount of cocoa into the dough.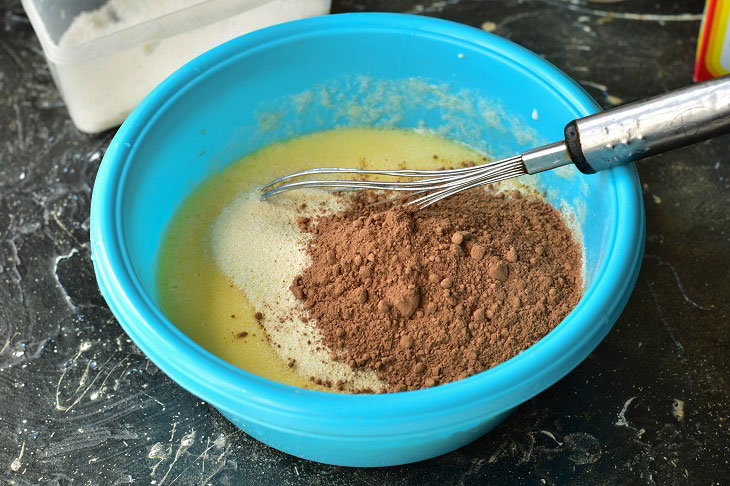 7. Mix everything with a whisk.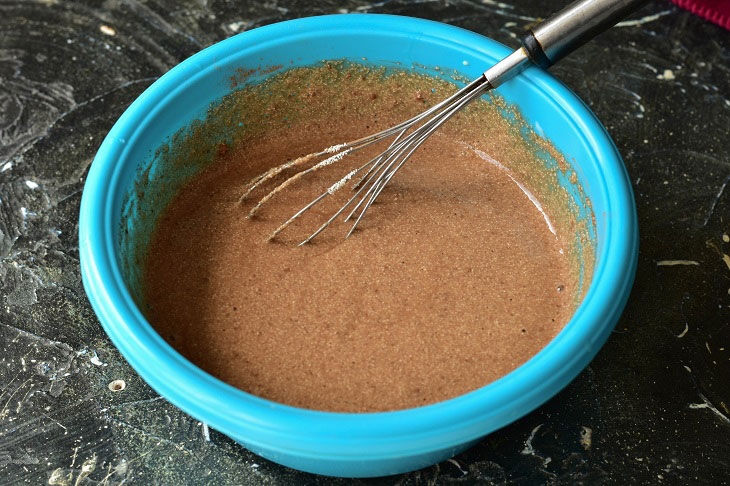 8. Pour the finished dough into the mold.
You can pre-lubricate the form with vegetable or cream oil and additionally sprinkle the bottom and sides with semolina. If it is silicone, then this procedure is not necessary.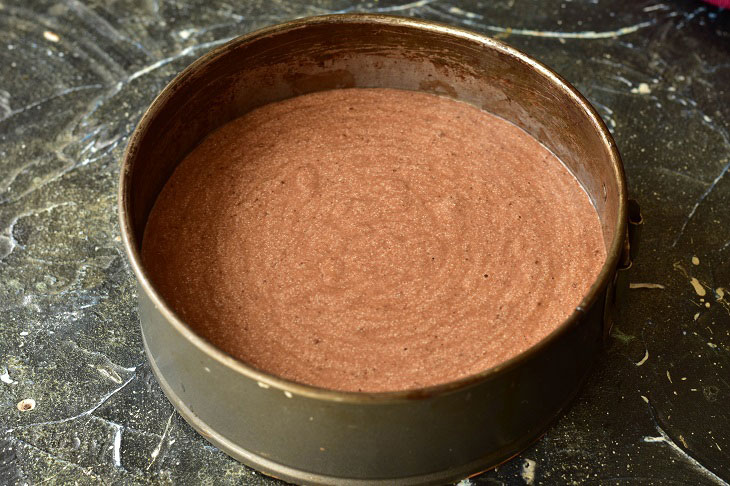 9. Send the form to the oven preheated to 190 degrees for 30 minutes.
By the way, it is better to turn on the oven a little in advance in order to put the cake already in the preheated.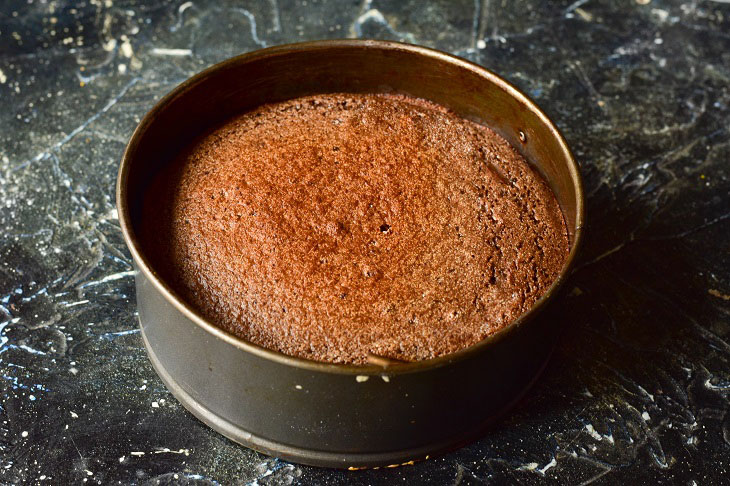 Here is such a chocolate mannik on kefir turned out! As you can see, the recipe turned out to be quite easy to prepare, since all the products needed to be practically simply mixed in a bowl. Therefore, be sure to cook it, treat guests and your family members with homemade cakes.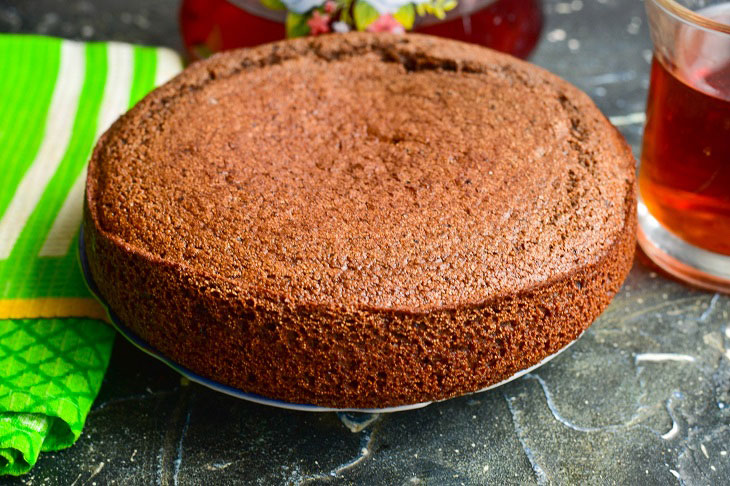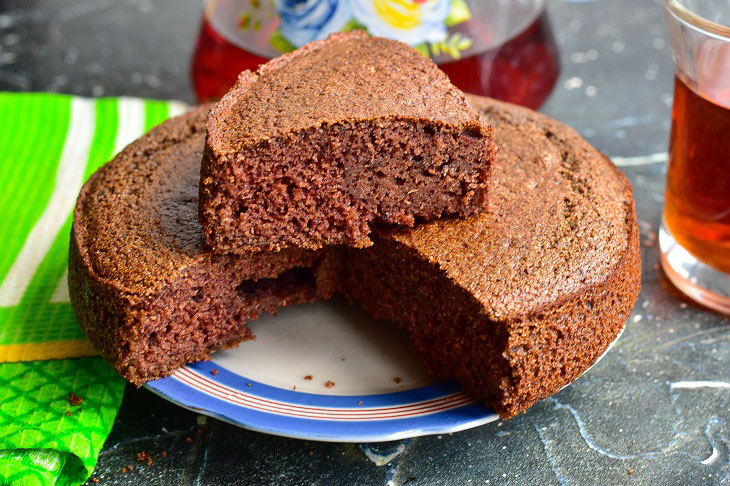 Enjoy your meal!