There is an opinion that healthy eating and sweets are incompatible things. Let's dispel this myth and prepare delicious and healthy diet pastries for all supporters of proper nutrition and a healthy lifestyle – health cubes pie. The most important thing in diet baking is to exclude refined sugar. Use dried fruits – dried apricots, prunes, raisins and dates. You can also add some organic syrup (eg Jerusalem artichoke, maple, blueberry or honey).
When choosing flour, give preference to gluten-free varieties, use mixtures of corn, rye, sesame, oat products. It is allowed to use white flour from durum wheat. You will need oil for baking. It is best to use a coconut product. This oil has a completely neutral taste and is recommended for dietary nutrition. You can buy it in large supermarkets or organic food stores.
For the chocolate flavor, we used carob cocoa. This popular superfood is sold online. Can be substituted for cocoa powder. For additional flavor, you can use coconut flakes, cardamom, cinnamon, vanilla, or lemon zest. Additionally, any seeds or nuts are added to the dough.
Ingredients:
Coconut oil – 100 g.
Carob cocoa – 30 g.
Kefir – 100 g.
Baking powder – 1 tsp
Oat flour – 70 g.
Durum wheat flour – 100 g.
Carob syrup – 60 ml.
Dates – 30 g.
Candied pumpkin – 10 g.
Raisins – 20 g.
Nuts – 40 g.
Salt – a pinch.
Vanillin – 1 g.
Coconut flakes – 15 g.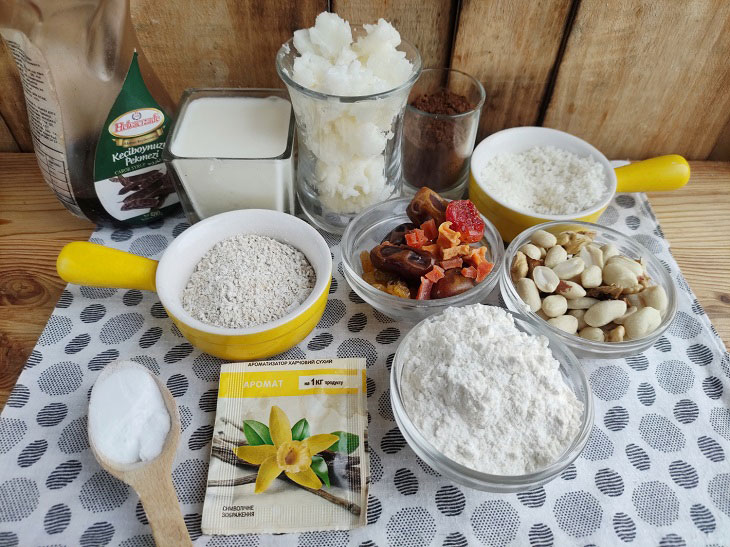 How to cook:
1. Put the coconut oil in a bowl, melt in the microwave. Pour the carob cocoa into the hot oil. Mix the mass until smooth.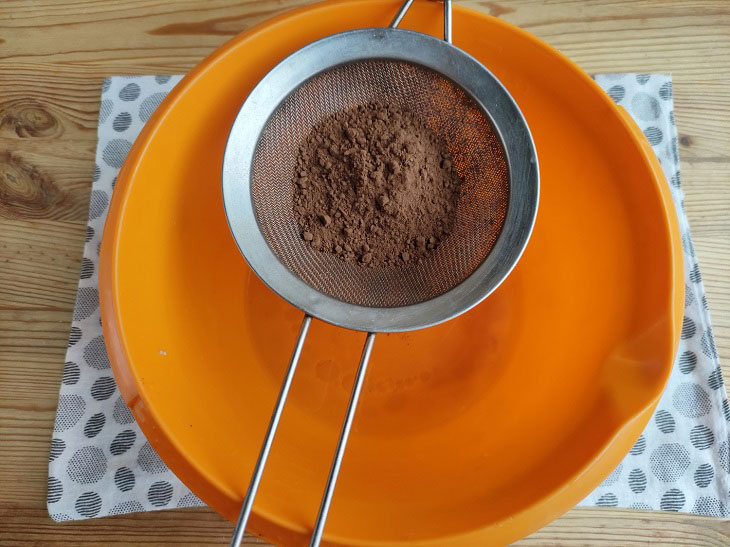 2. Add kefir, pour in carob syrup.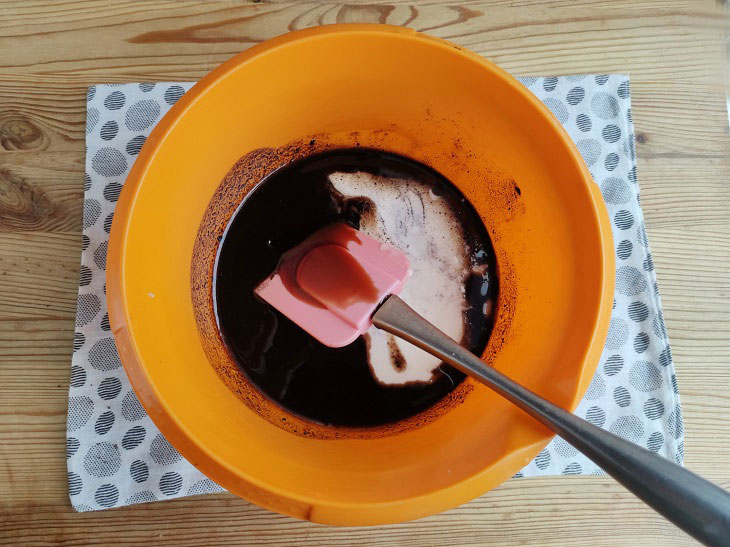 3. Pour baking powder, salt, vanilla, coconut flakes, raisins, candied fruits and dates, peeled and cut with a knife.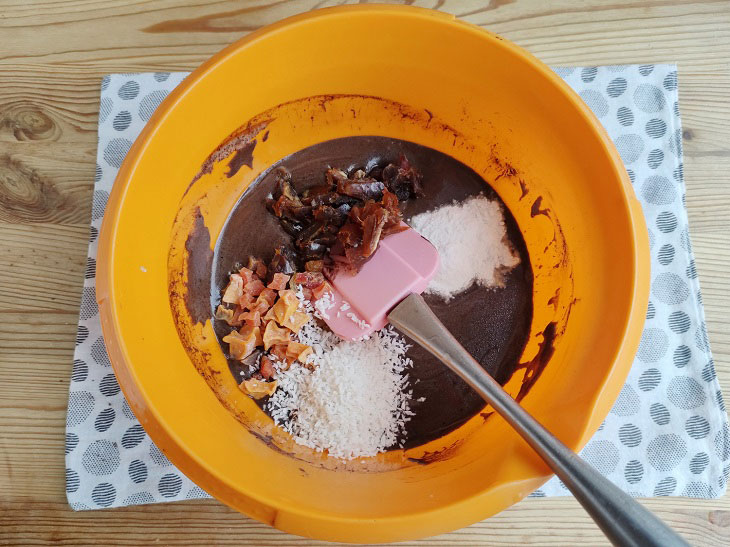 4. Add oatmeal and white flour.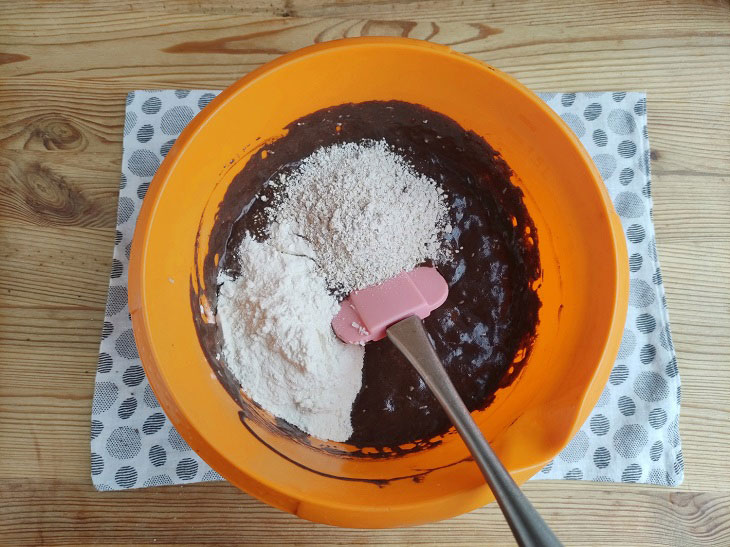 5. Dry the nuts in a pan, pour out the mortar and chop.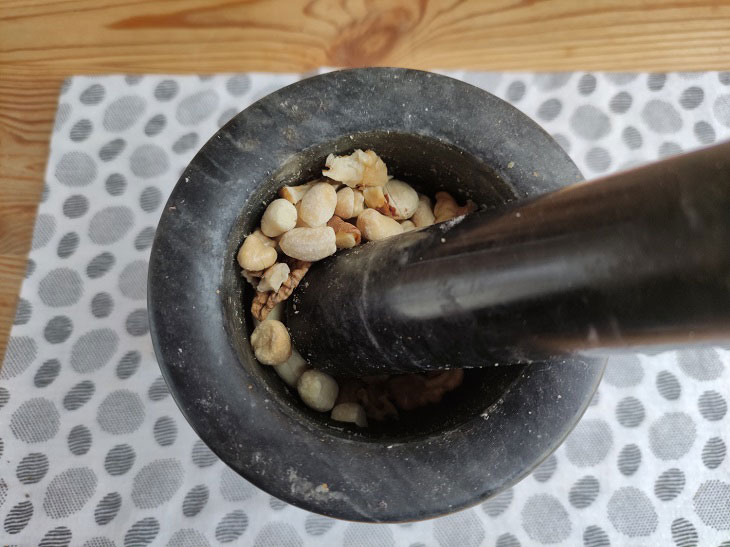 6. Add nuts to the dough, mix.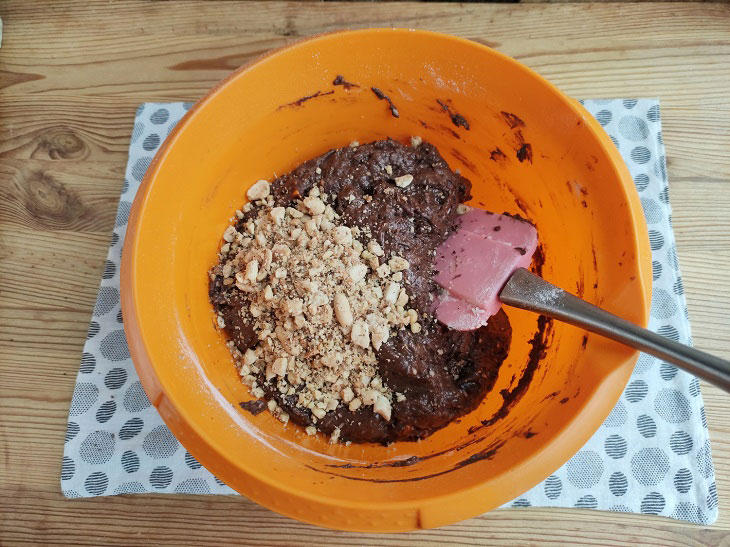 7. Lubricate the baking dish with oil, put the dough, level it. Bake for 30-35 minutes in an oven at 200 degrees.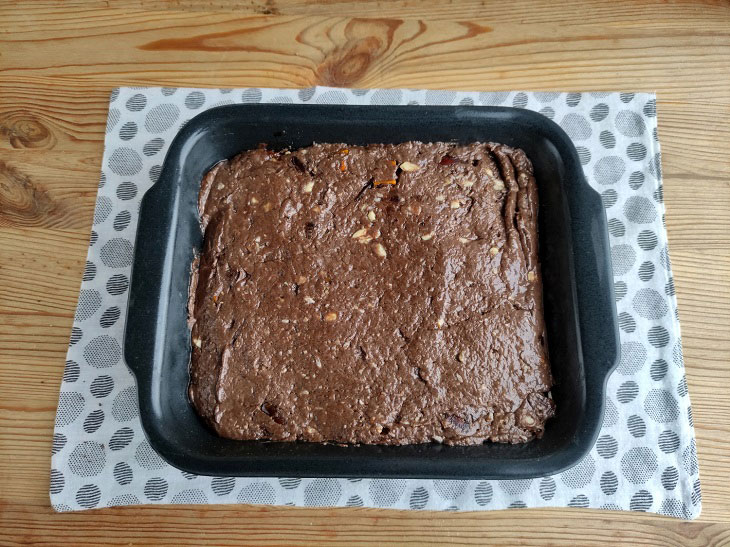 8. Check the baked goods for a dry match.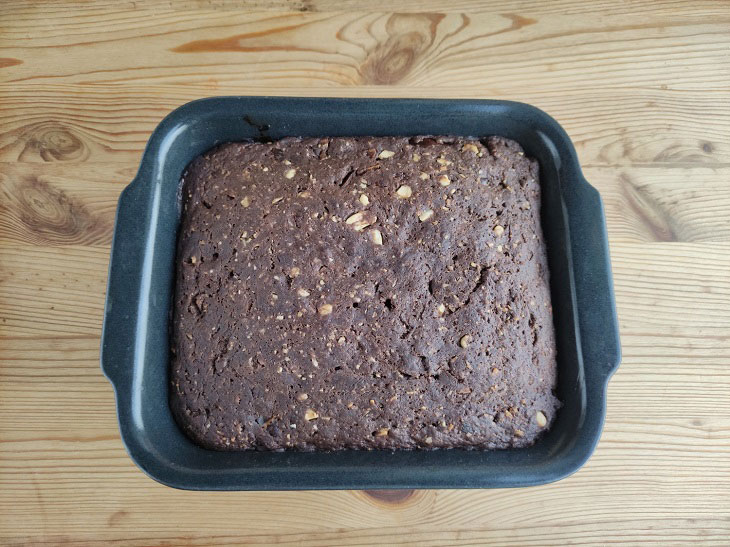 9. Cut the pie into cubes.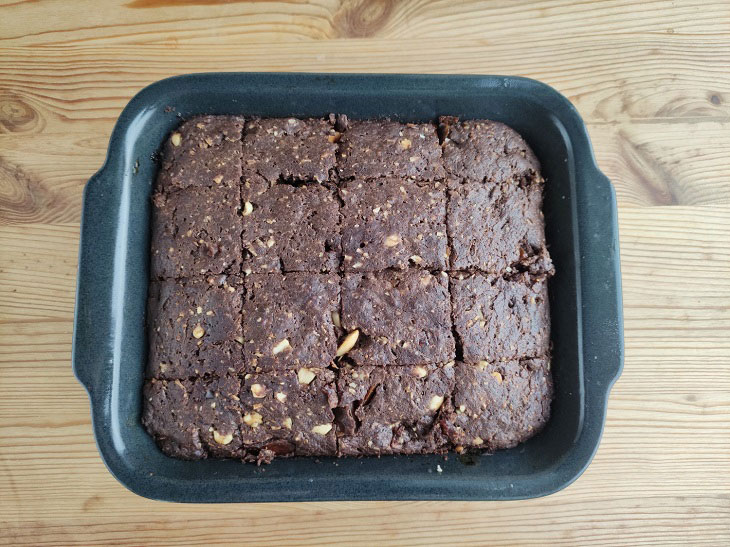 10. Transfer the cubes to a plate, sprinkle with skimmed milk powder. Serve with tea.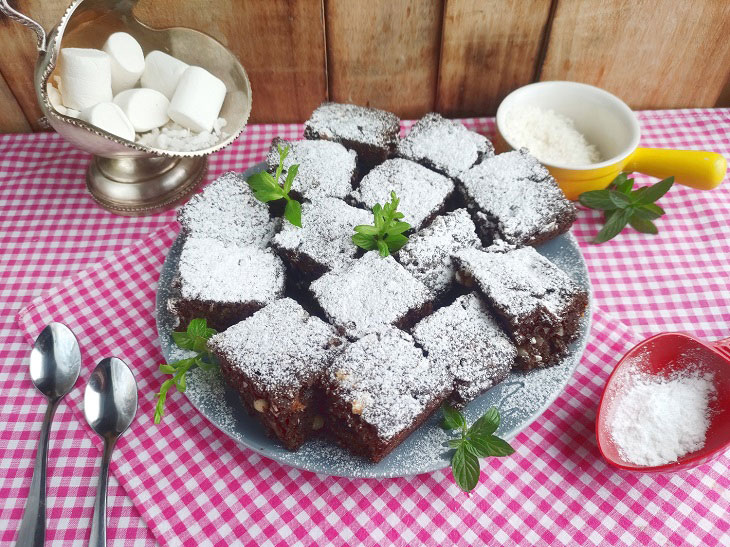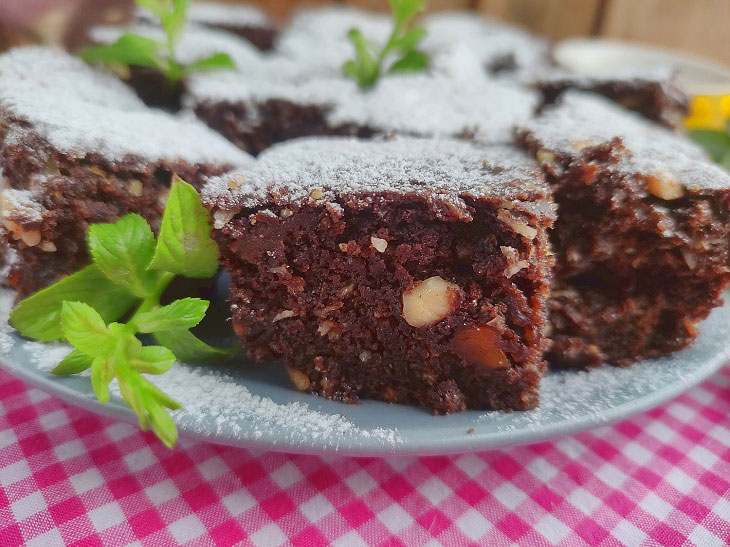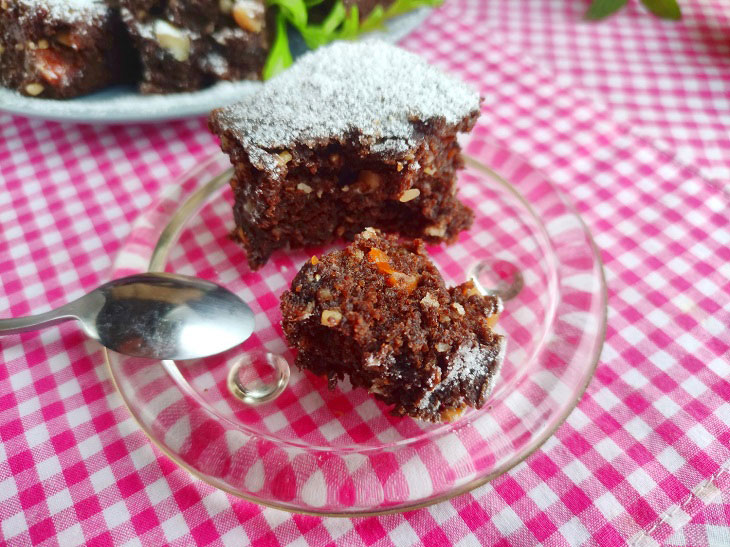 Bon appetit!