From lean chicken meat, you can cook quite a lot of healthy and mouth-watering dishes. For example, one of them is chopped chicken cutlets with cheese.
The basis of the dish is chicken fillet cut into small cubes. Hard cheese goes well with meat, giving the dish piquant notes. A duet of onion and garlic subtly sets off the taste of the dish, making the cutlets juicy. Sour cream harmoniously fits into the overall composition, filling the dish with a delicate creamy taste. Eggs are the link. Basil, a mixture of peppers and salt are used as seasonings.
Ingredients:
Chicken fillet – 300 g.
Egg – 2 pcs.
Hard cheese – 70 g.
Garlic – 3 cloves.
Onion – 1 head.
Dried basil – ½ tsp
Fatty sour cream (25%) – 2 tbsp. l.
Salt – to taste.
A mixture of peppers – to taste.
Refined sunflower oil (for frying) – 3 tbsp. l.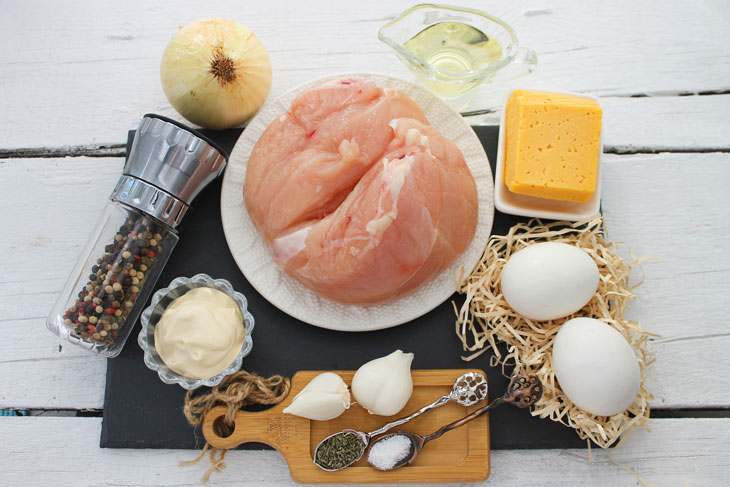 How to cook:
1. Wash the chicken fillet under cold running water. Pat dry with paper towels. Finely chop with a knife and place in a bowl.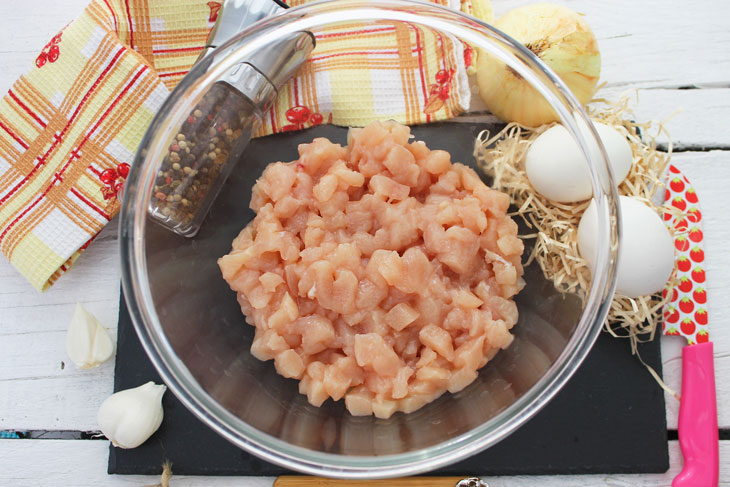 2. Peel the onion, rinse and chop in a blender into gruel. You can also grate the onion. Such methods of grinding allow you to save the juice.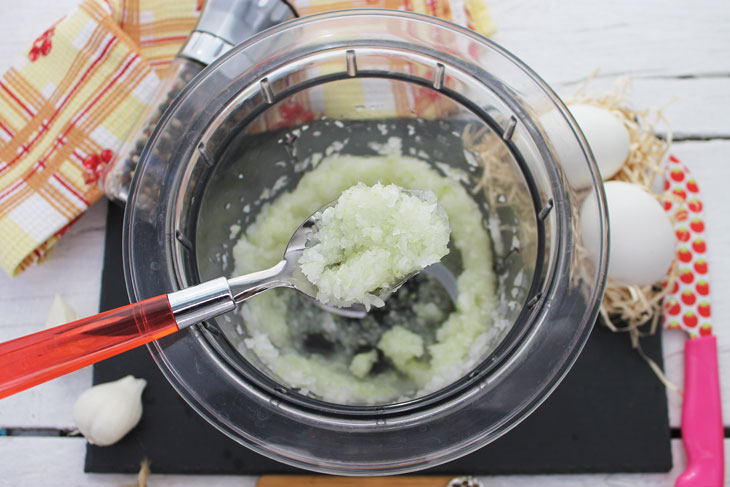 3. Cheese grate on a grater with small holes.
A cheese product is categorically not suitable for making cutlets, since it does not melt during the frying process.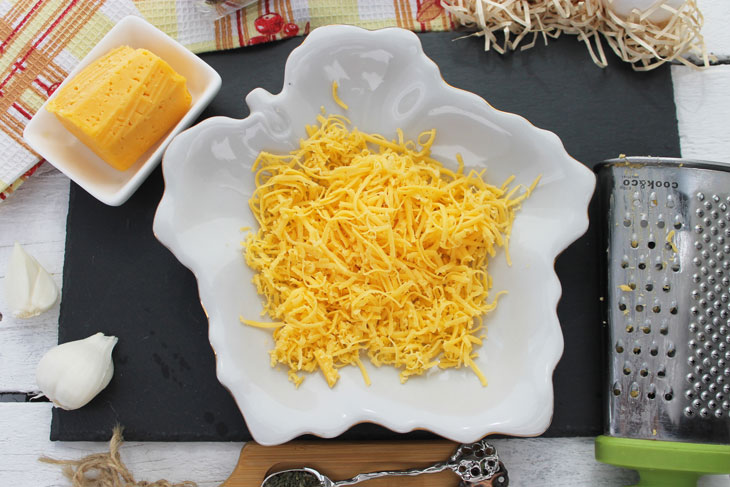 4. Add the onion and cheese to the bowl with the fillet. Stir.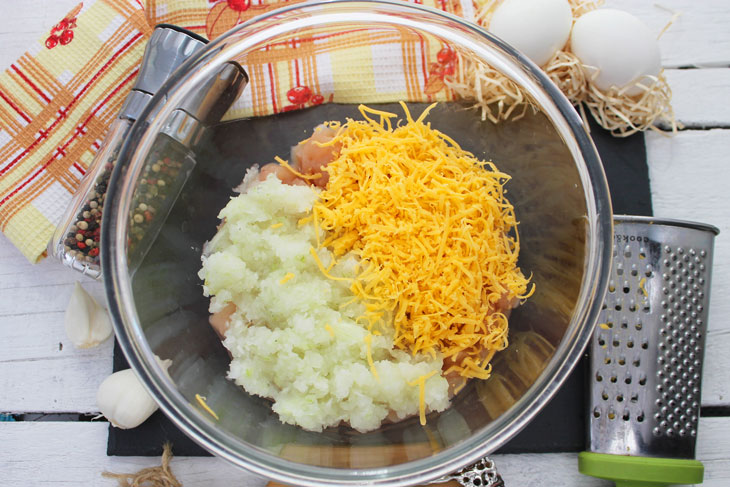 5. Beat eggs and add sour cream. Ideally, homemade thick sour cream is suitable for cutlets. It is usually not sour and has a pleasant creamy taste.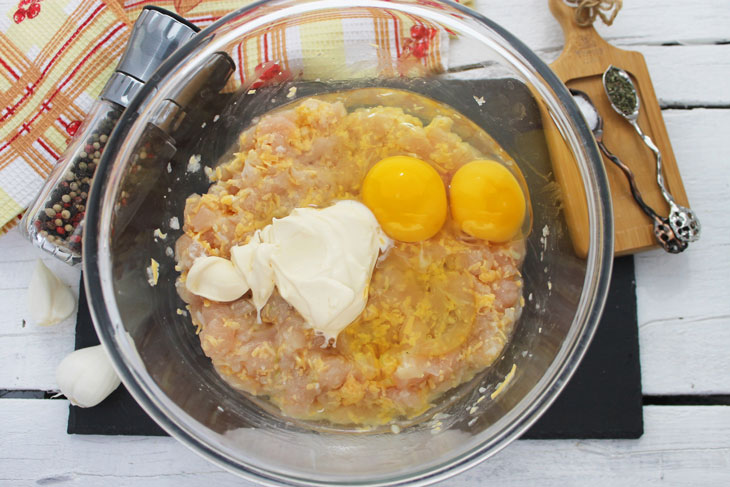 6. Finely chop the garlic or pass through a press. Add to mince.
Instead of fresh, you can use ground dried garlic. It will take half a teaspoon.
Season with a mixture of peppers, basil and salt to taste. Mix thoroughly. Pepper mixes are a great alternative to regular black pepper.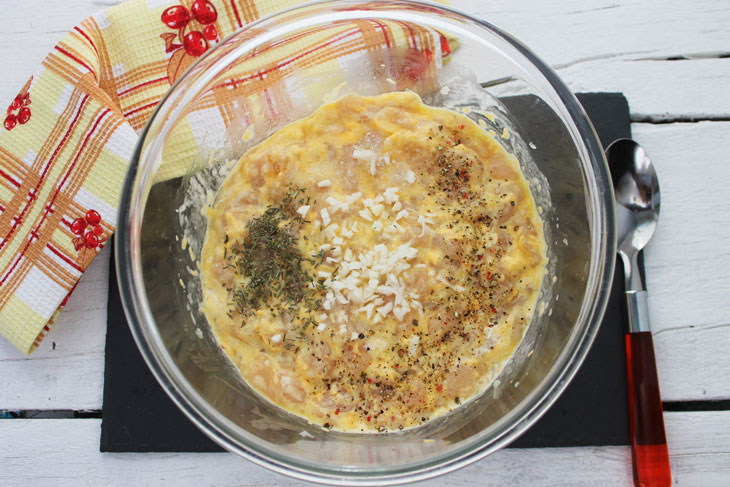 7. Put the minced meat in the refrigerator for 30 minutes, so to speak, to "combine" all the ingredients.
Heat sunflower oil in a frying pan. Spread the minced meat with a tablespoon in the form of cakes. Fry on both sides until golden brown.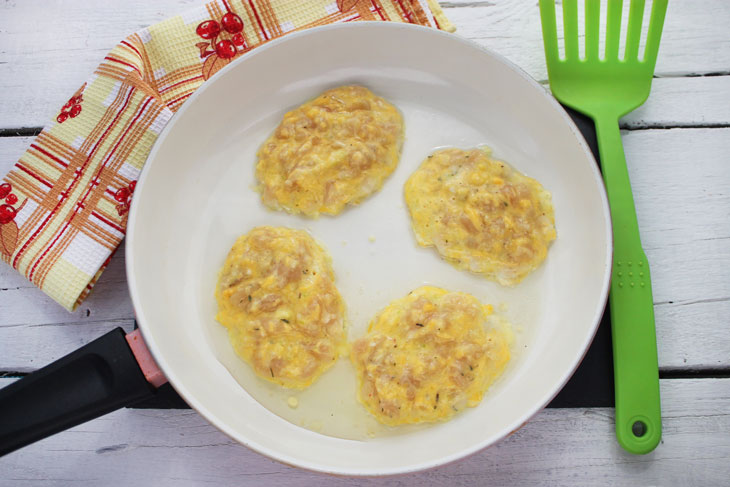 8. As a side dish, chopped chicken cutlets are suitable for mashed potatoes, boiled potatoes or, for example, steamed vegetables. And you can also make a delicious sandwich by placing a ruddy cutlet on a slice of fresh white bread with a crispy crust.
According to this recipe, you can cook no less delicious turkey cutlets.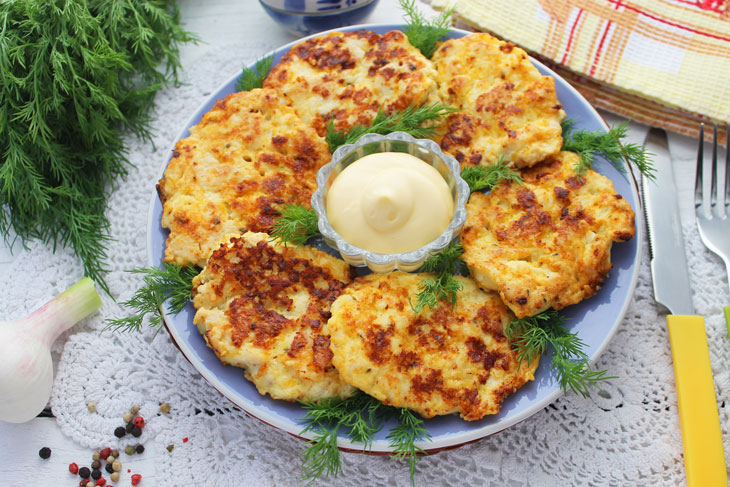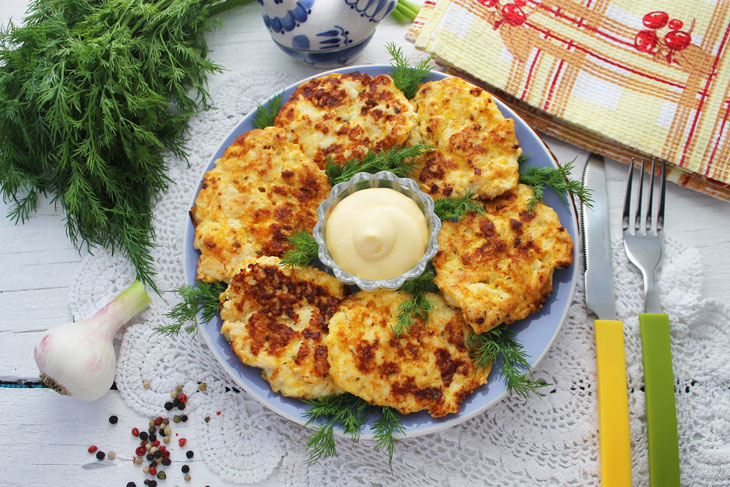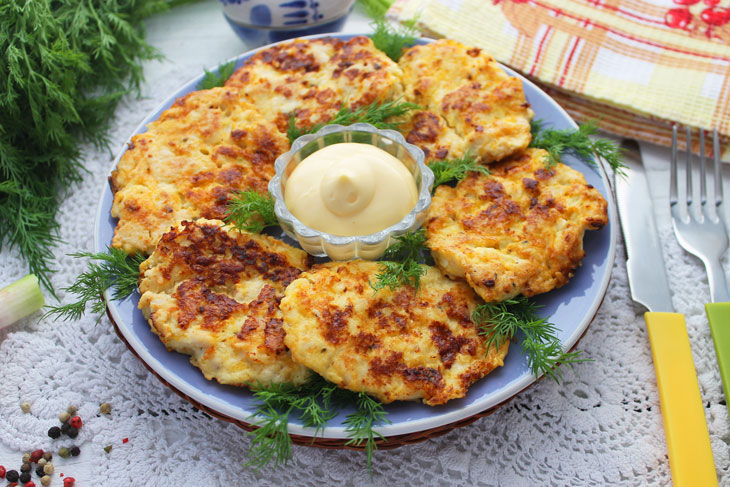 Enjoy your meal!