Peasant breakfast is not only a very good dish, but also quite satisfying. That is why, it can be safely prepared in the morning as a breakfast for a large family and there is no doubt that someone will not like it or someone will remain hungry.
To prepare it, you should use homemade chicken eggs and lard, it is better that it be with a layer of meat, so breakfast will be more satisfying and tastier. When choosing sausages in the store, it is better to take those that have a smoky taste. If they are also with cheese inside, the breakfast will turn out to be even more satisfying and original. Mayonnaise is added to chicken eggs in this recipe, but this sauce can be safely replaced with milk or sour cream. Frying a peasant breakfast is a must in a Teflon-coated pan. So, there will be no doubt that it will stick to the bottom.
You can serve a ready-made breakfast to the table just like that, or you can make some kind of vegetable salad for it. As an idea – it could be a salad of fresh cucumbers and tomatoes. Or you can simply serve additional fresh vegetables to it, cutting them into pieces and salting on top.
Ingredients:
Chicken egg – 5 pcs.
Young potatoes – 1 pc.
Sausages – 1-2 pcs.
Salo with layers of meat – 100 g.
Dill or any other greens – 1 bunch.
Mayonnaise – 1.5 tbsp. l.
Vegetable oil – 20 ml.
Salt, pepper – to taste.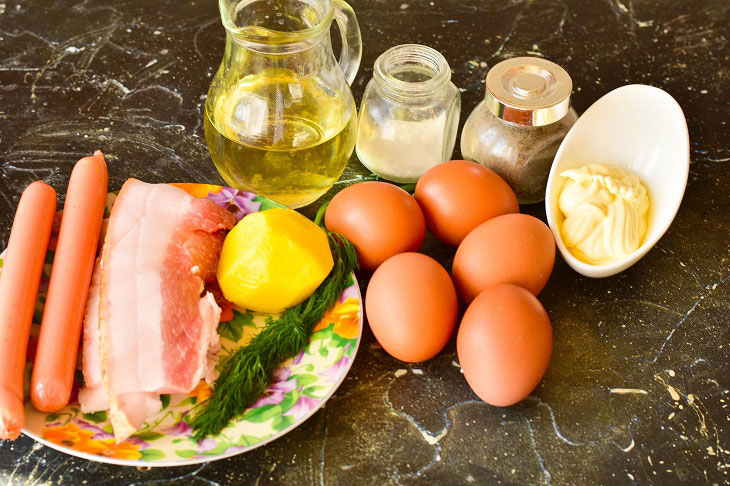 How to cook:
1. Cut the lard into medium-sized pieces. The knife must be sharp so that there are no difficulties with this procedure.
If you want, then cut off the skin.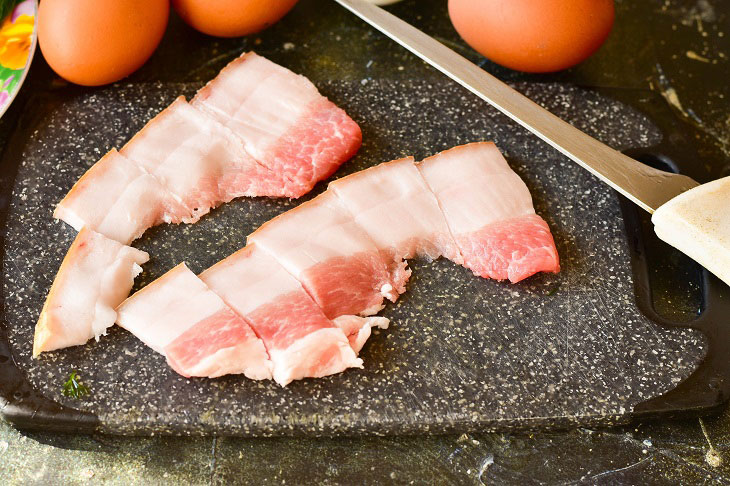 2. Peel potatoes, cut as small as possible.
You can grate potatoes.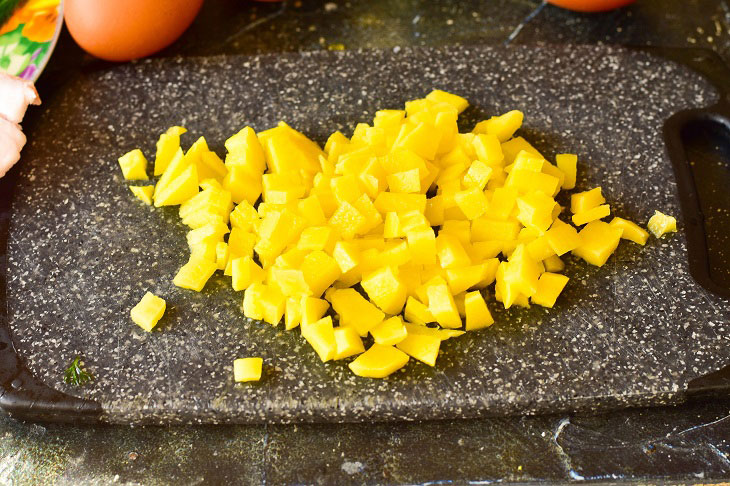 3. Put the bacon in the pan, pour a little vegetable oil, put the potatoes in the same place.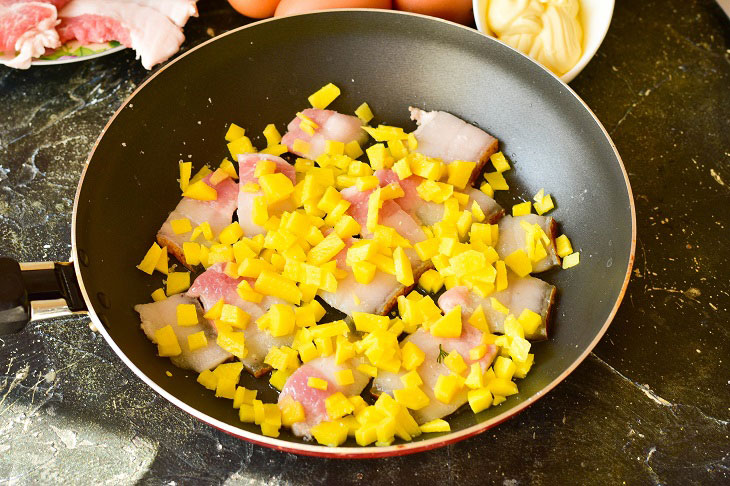 4. Cut the sausage into slices.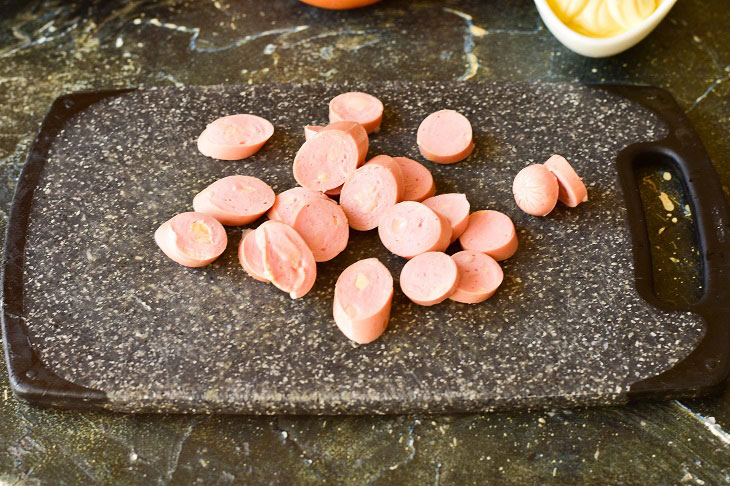 5. Whisk chicken eggs into a bowl. Add salt, pepper, mayonnaise, dill.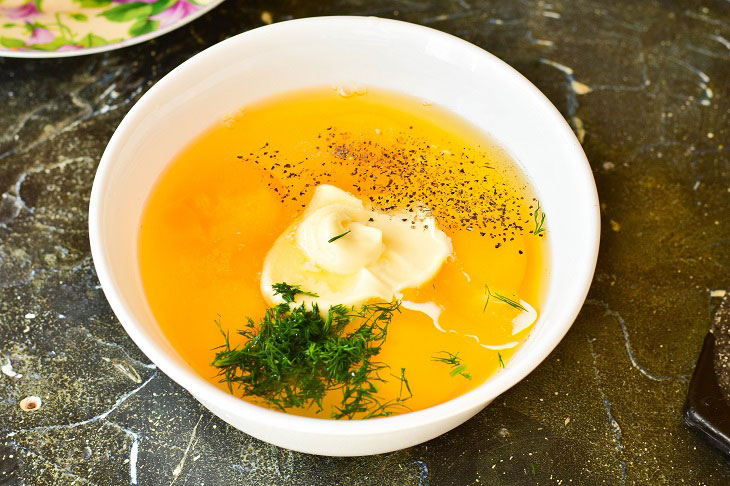 6. Fry the lard with potatoes over medium heat.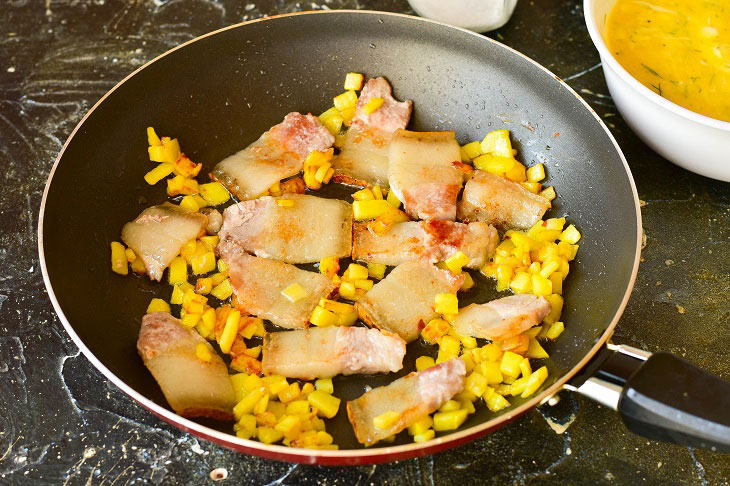 7. Lay sausages on top.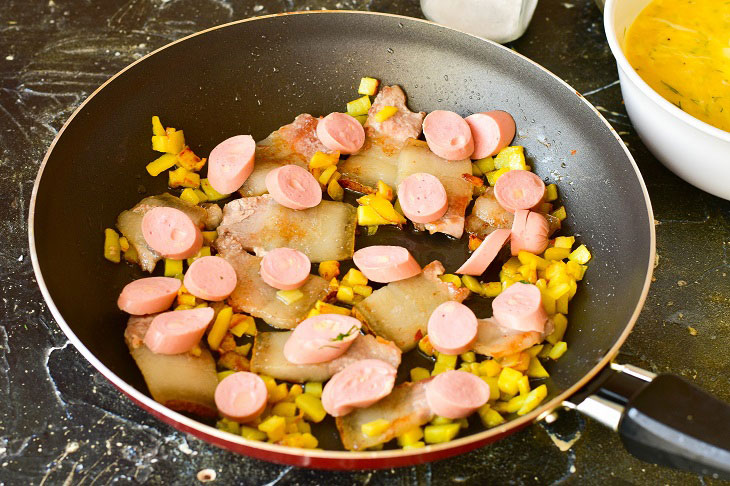 8. Now pour in the eggs.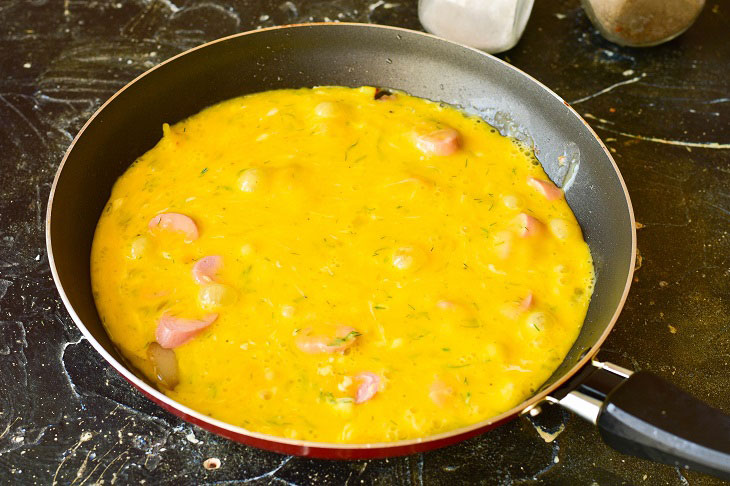 9. Cover the top of the pan with a lid. Fry breakfast over moderate heat until a rare consistency remains on top.
This is such a peasant breakfast!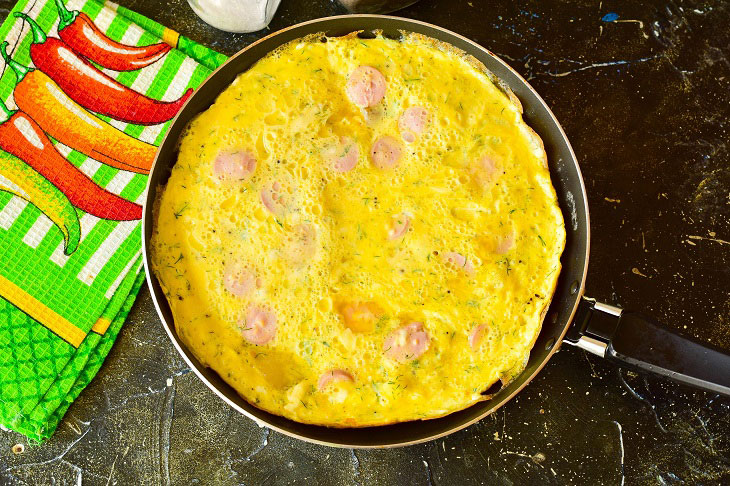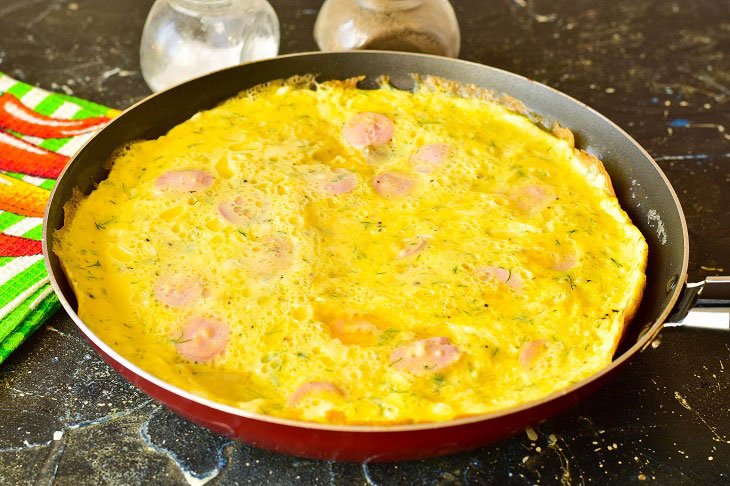 Bon appetit!