Compote "Vitamin" is simply the most amazing-tasting drink that can be prepared in the autumn period of time. It turns out that it is not too bright in color, but it is very rich in taste and most useful in composition.
For its preparation, you can use apples of the varieties that you like best. Rosehip is the main ingredient in this compote. It is thanks to him that you should not worry at all that one of the family members will get sick. After all, these berries contain a huge amount of vitamin C, which is so necessary for the body.
Thanks to compote, immunity will improve, and resistance to various infections will increase. However, it should be borne in mind that such a drink should be drunk for no more than 2 weeks, and then make sure to take a break. You can also safely roll it up for the winter in jars, their volume can be any.
Ingredients:
Fresh or dried apples – 3 pcs. or 150 g.
Rosehip – 100 g.
Sugar – 2-3 tbsp. l.
Water – 1 l.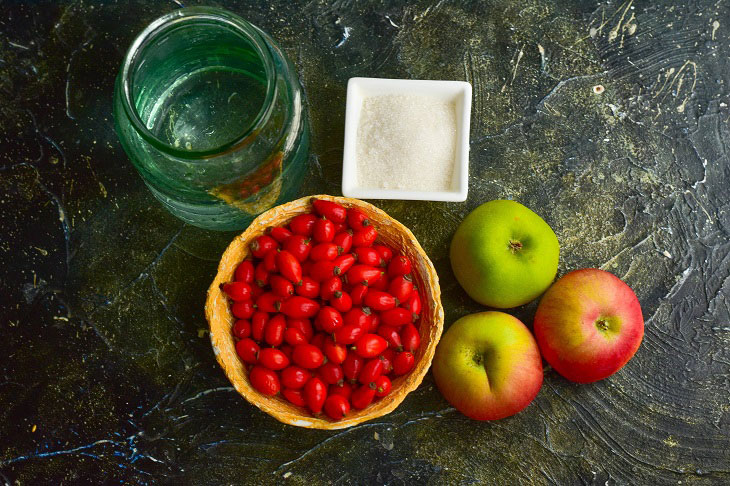 How to cook:
1. So, first of all, rinse the rose hips very carefully and preferably several times under running water. It is most convenient to do this procedure in a sieve. Now put the washed berries in a large saucepan. Fill them immediately with clean and better purified water.
If you have the desire and time, then you can still cut off the tails from each berry on both sides.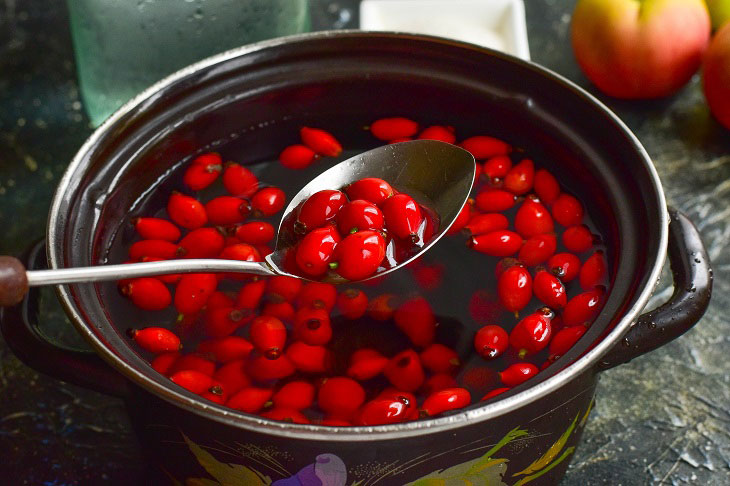 2. Wash the prepared variety of apples, cut them into random pieces. In principle, it is enough just to cut each of them into 4 parts. Lay out the chopped fruit to the berries.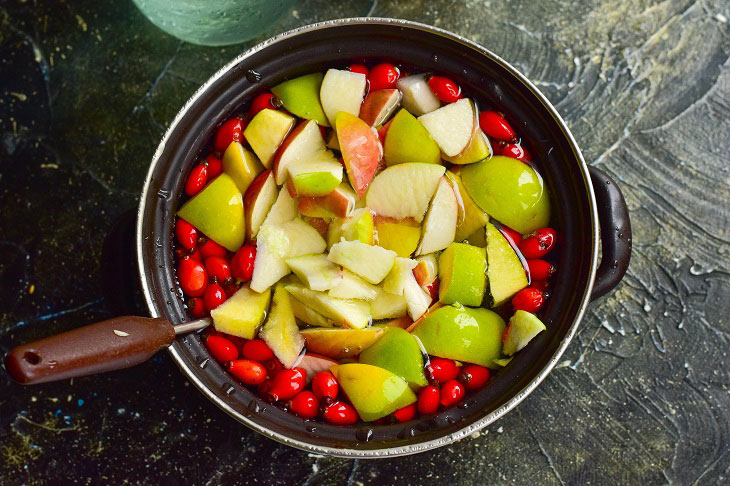 3. Pour in sugar. Its amount may be slightly larger.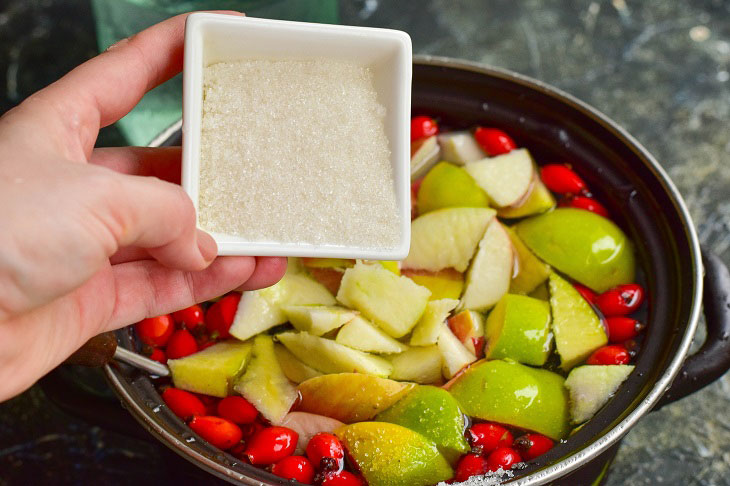 4. Send the pan to the fire and cook the compote for 10-15 minutes. During this time, stir it several times, so all the sugar will dissolve faster.
Be sure to let the finished drink brew for a few minutes. It is better to cover the pan with a lid on top.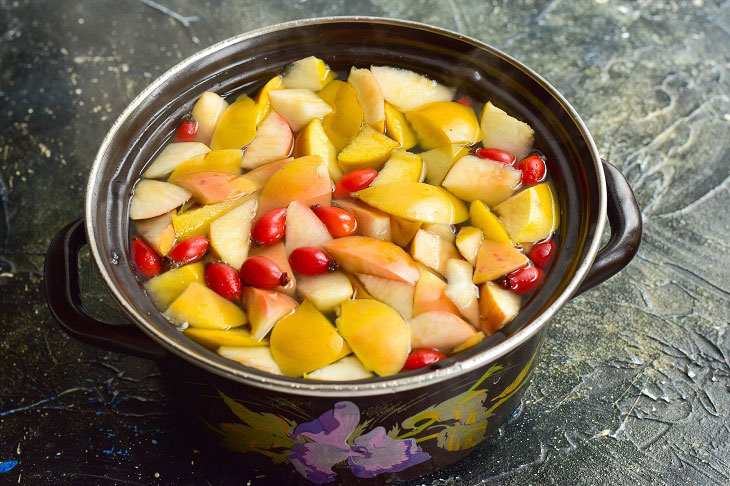 5. Cool the finished compote, first pouring it into a jug, and then sending it to the refrigerator.
Serve the compote "Vitamin" to the table! It is combined with any pastry and just perfectly quenches thirst.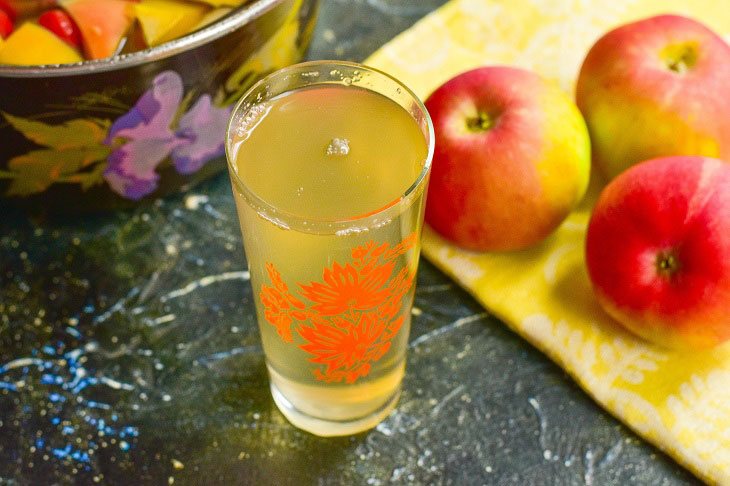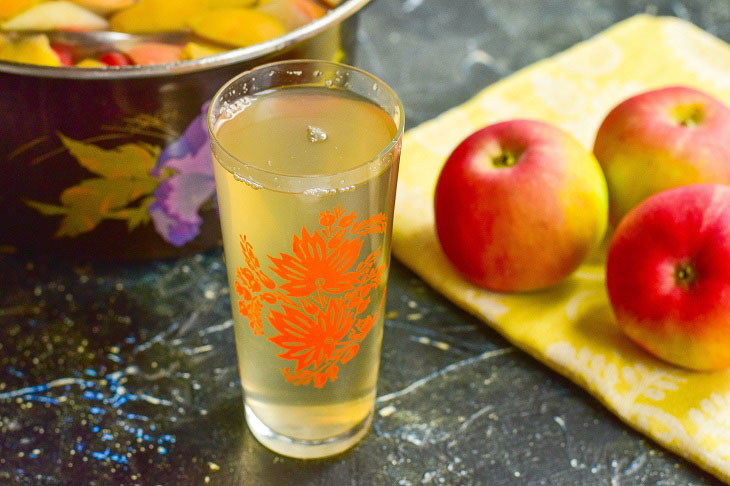 Bon appetit!