Prepare a healthy and tasty ginger drink for immunity, the recipe is simple and uncomplicated. In cool weather, when you can freeze, get your feet wet, get a little cold – this drink will give strength, energy and increase the protective functions of the body. Prepare such a drink based on warm water with the addition of lemon juice, grated ginger root and honey.
Ginger is a fragrant and super healthy root. It warms and serves as a natural energy for the body. Ginger is great for colds, so at the first symptoms, prepare a vitamin drink at home according to our recipe. It is better to prepare a homemade drink to increase immunity based on warm water, because honey is not added to hot water so that it does not lose its beneficial properties. In addition, warm water instantly starts metabolic processes, which positively affects the body and health in general.
Ingredients:
Warm water – 1 l.
Ginger root – 10 g.
Lemon – 0.5 pcs.
Honey – 1-2 tbsp. l.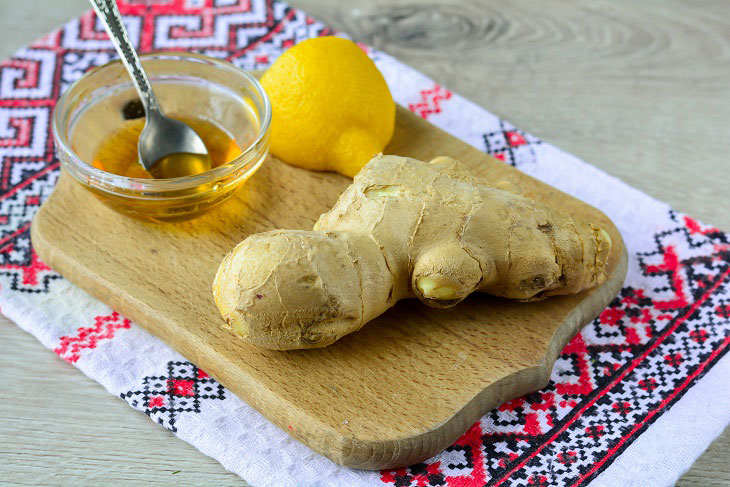 How to cook:
1. Add a little honey to warm water and stir. In such water, honey will quickly dissolve and add sweetness and aroma to the drink.
Honey is desirable to use liquid. Thickened honey is better to melt in a water bath.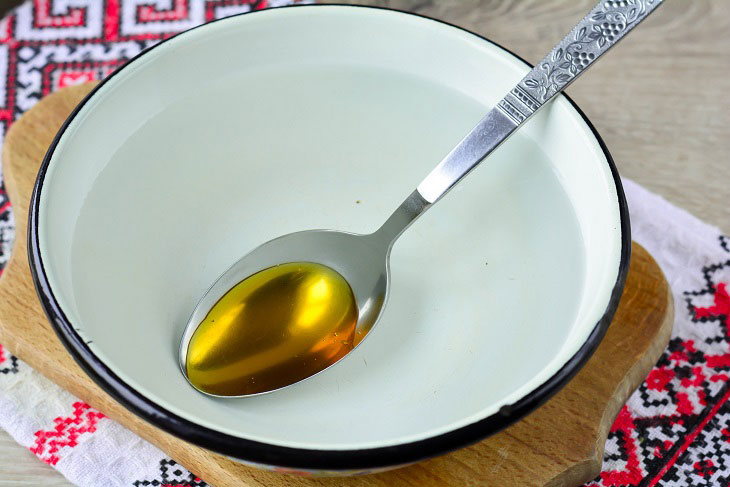 2. Squeeze the juice of half a lemon into the water, make sure that the bones do not get caught.
Lemon juice will enrich the drink with additional vitamins. If desired, you can grate the lemon zest into the drink.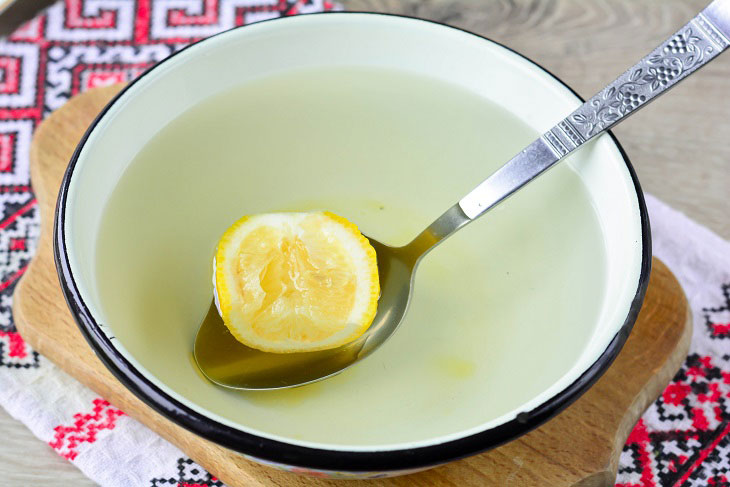 3. Peel the ginger root and grate it on a fine grater.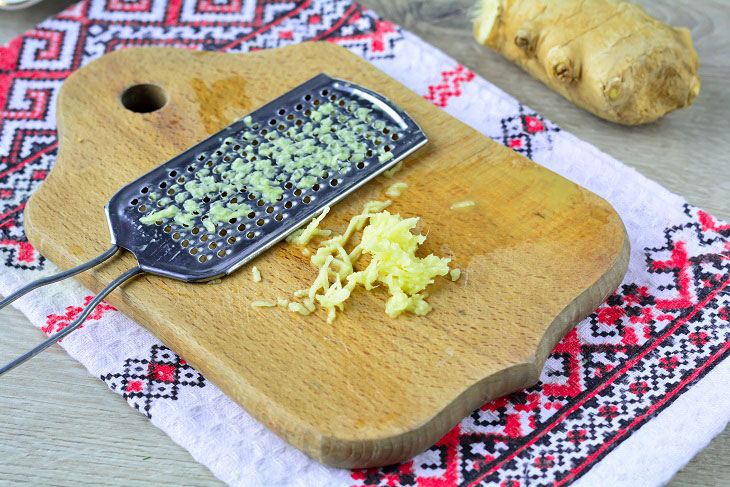 4. Add ginger to water and stir, let the drink brew for at least 30 minutes, and preferably 1 hour.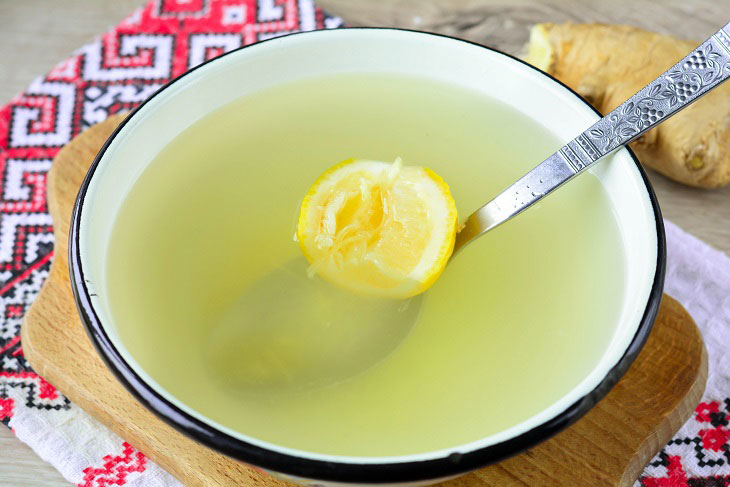 5. Pour the drink into a carafe or other suitable glass container.
To remove the pulp from ginger and lemon, use a fine sieve or a regular gauze cloth.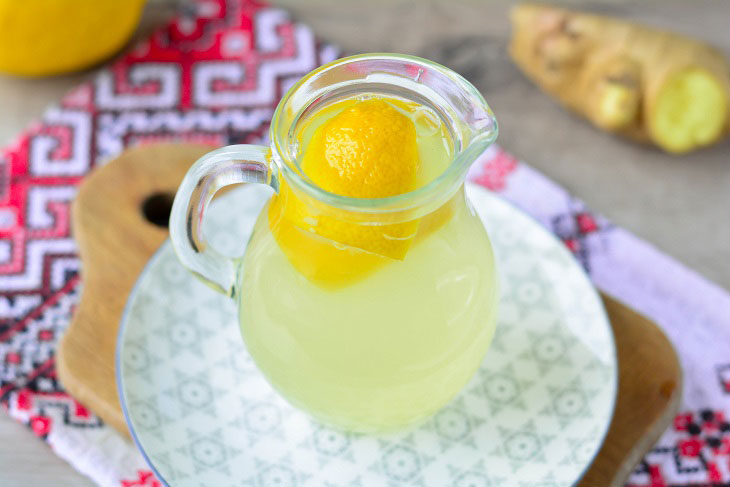 Done, serve as needed. If during the day you have not drunk the whole drink, then leave it for several days in the refrigerator, then warm it up slightly.
It turns out rich and fragrant, with a spicy taste and pleasant sourness.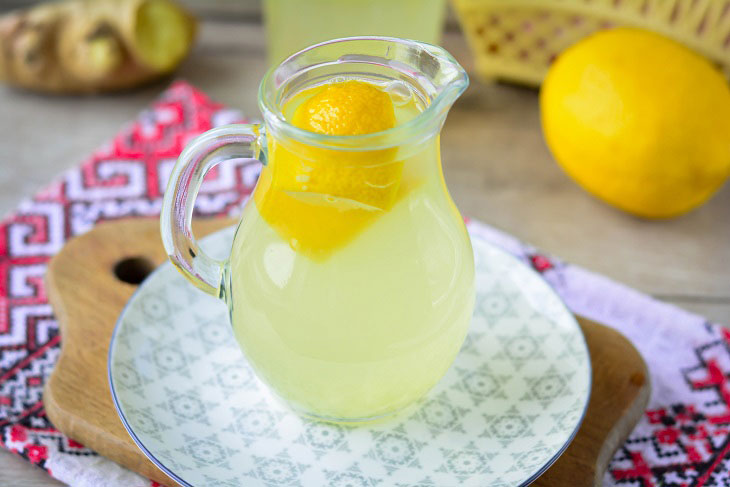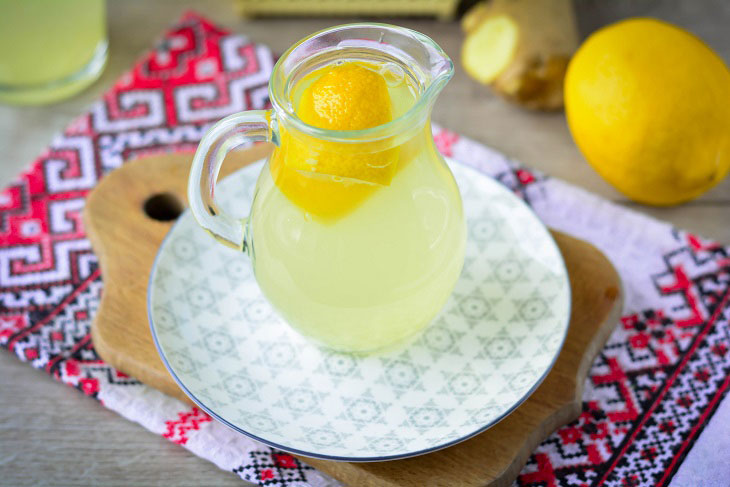 Bon appetit!