Biscuits "Bee" has such a name due to the fact that it is poured on top of honey before serving. It turns out it is always successful, tasty. If you love everything that is cooked by hand, then you should definitely try this recipe.
Cooking this kind of cookies is not difficult, it is enough to combine all the products in a bowl, and then form cookies. You can roll circles from the dough, put them on a baking sheet and press each one down. You can also roll out the prepared dough into a layer and squeeze out the cookies in a curly shape. In general, do not be afraid to experiment, the taste will not change at all. It is best to serve ready-made "Bee" cookies to the table with milk or tea. Although any other drinks will be appropriate.
When choosing honey, use the one that you have available. In this recipe, the choice was made on dandelion flower honey. That is why the cookies came out not only very tasty, but also fragrant and healthy.
Ingredients:
Egg – 1-2 pcs. (this recipe used 1).
Sugar – 40 g.
Honey (in our case, from dandelion flowers) – 40 g.
Soda – 1 pinch.
Vegetable oil – 50 ml.
Flour – 200-250 g.
Walnuts – 40 g.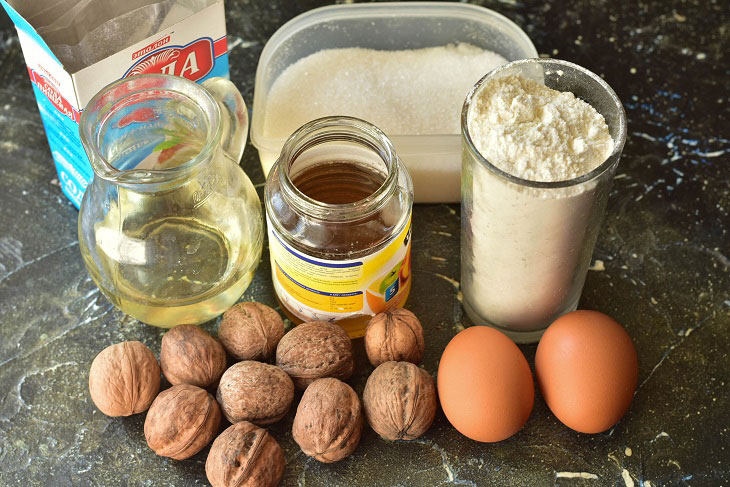 How to cook:
1. Pour sugar into the egg.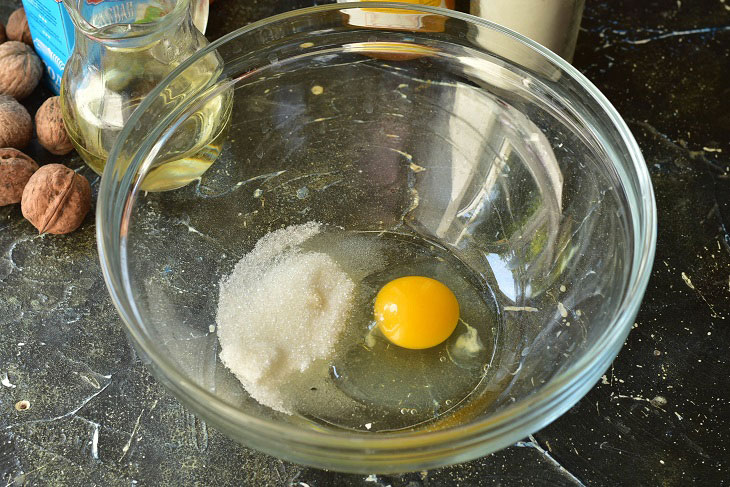 2. Now connect the mixer to the mains. Beat everything until the mass increases in volume. Most often, this procedure takes no more than 1-2 minutes.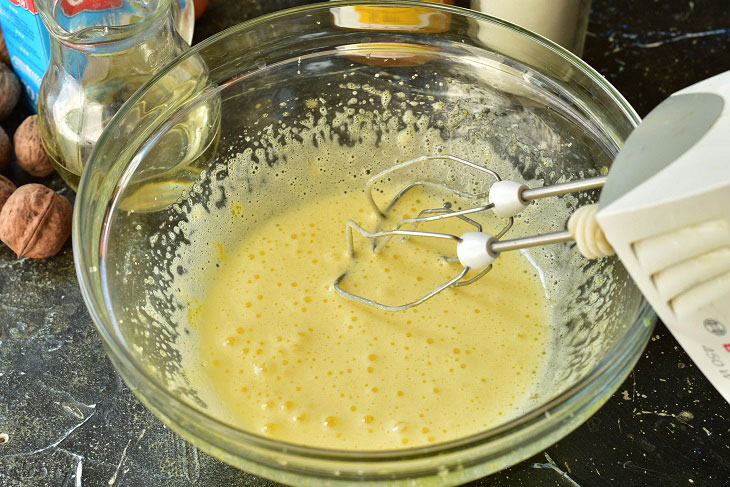 3. Pour in vegetable oil. It is better that it is odorless.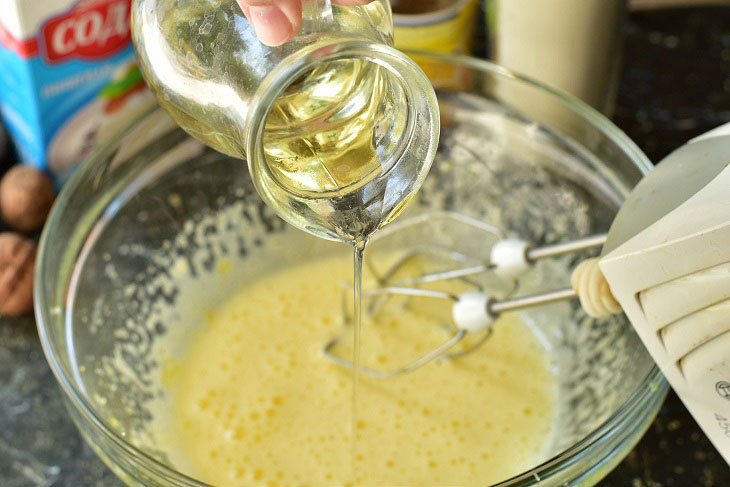 4. Add honey. Pour in the soda.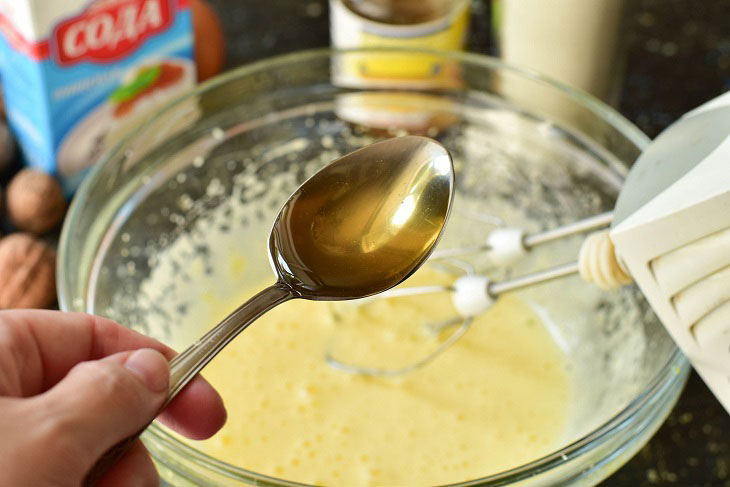 5. Place premium flour in a bowl.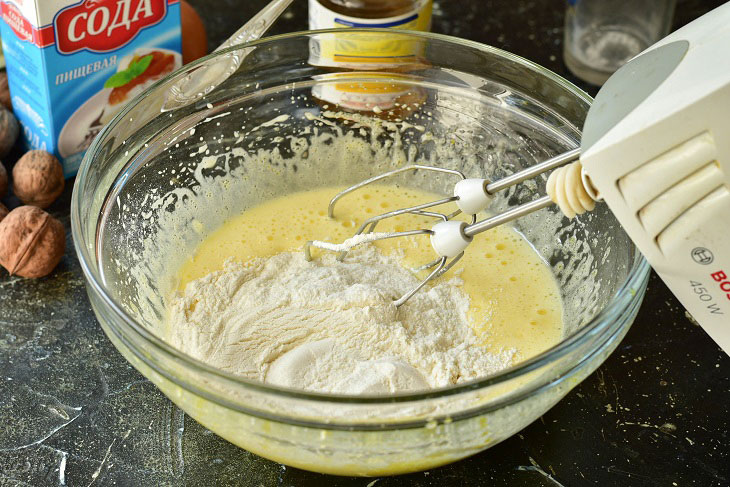 6. Now immediately knead the dough. Feel free to add more flour if needed.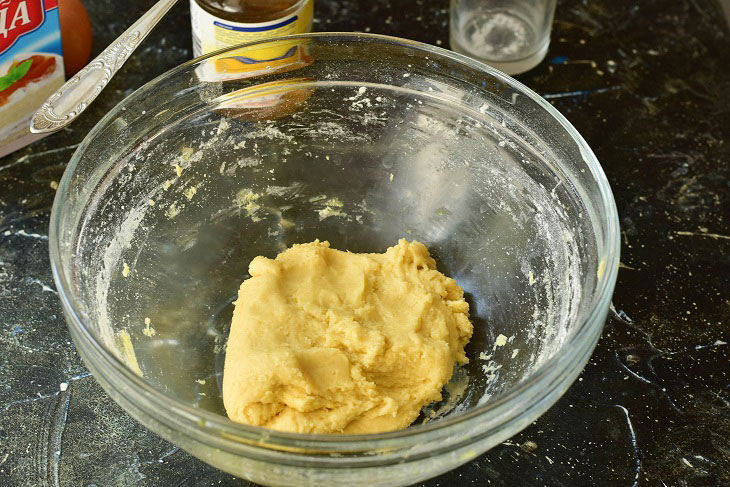 7. Roll the dough into balls. Transfer them to a baking sheet, press each one a little.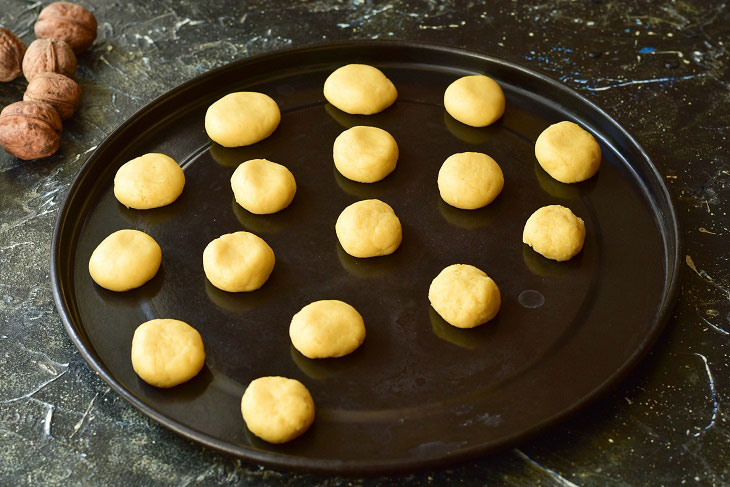 8. Place a piece of walnut in the center of each cookie.
Instead of walnuts, you can take almonds, so the cookies will come out even tastier.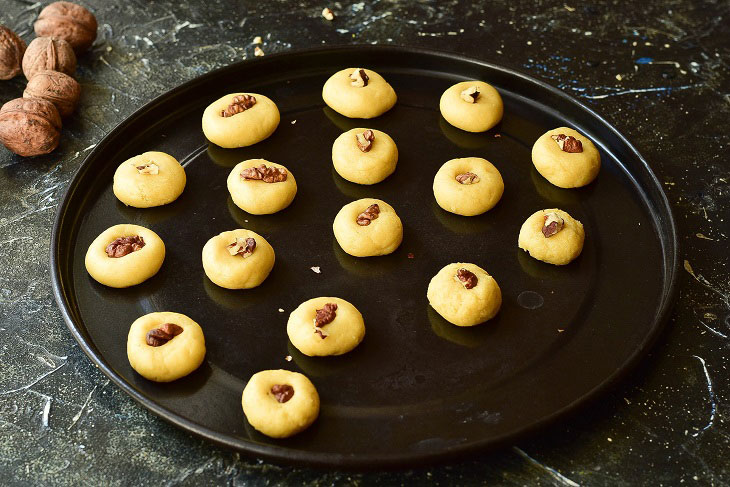 9. Send it to the oven preheated to 190 degrees for 15-20 minutes. Determine readiness yourself, as it all depends on the power and type of your oven.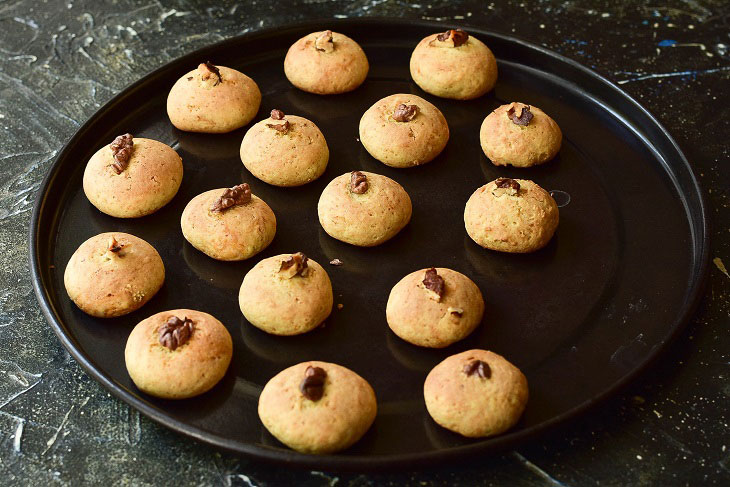 10. Transfer the "Bee" cookies to a dish. When it cools down, fill it with additional honey and boldly serve it to the table.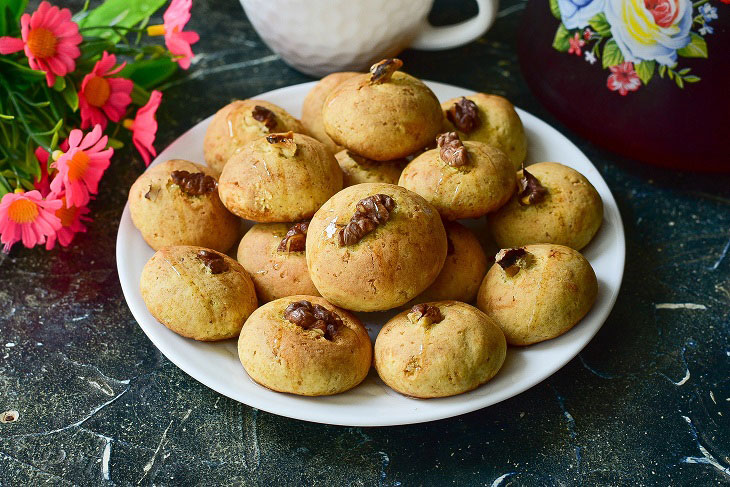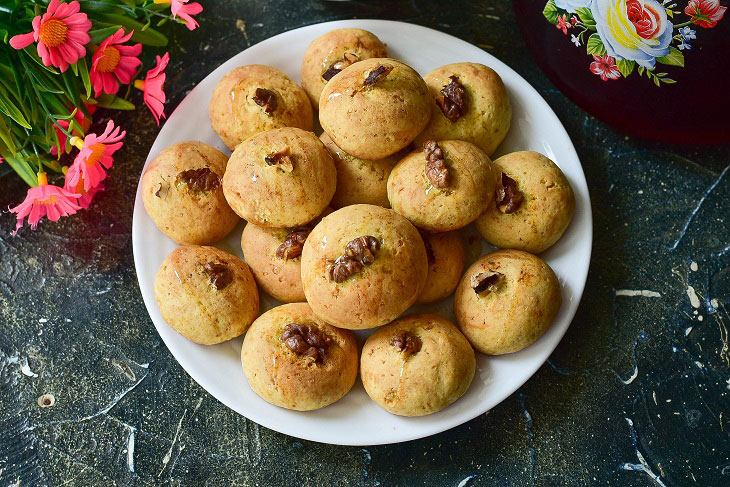 Bon appetit!