Cottage cheese charlotte is a pastry that turns out to be very tasty, and it is prepared quite quickly and easily. To prepare such a charlotte, be sure to use homemade cottage cheese and apples that are not sour in taste. Chicken eggs should be taken at home, they are much brighter in color and in the context, the finished charlotte comes out the same.
You can serve this tasty and quite satisfying pie for tea, or you can pour it with sour cream and eat it just like that. Powdered sugar is also good for sprinkling.
Ingredients:
Homemade cottage cheese – 150 g.
Homemade eggs – 3 pcs.
Sugar – 2-3 tbsp. l.
Flour – 1 tbsp.
Apple (not sour variety) – 1-2 pcs.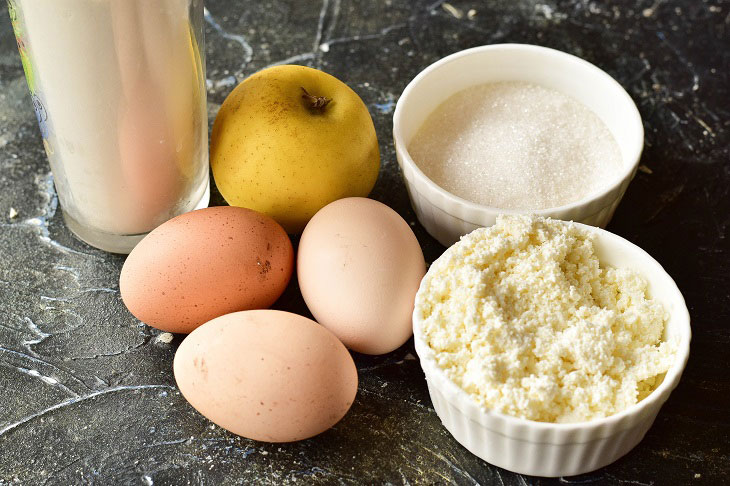 How to cook:
1. Wash the eggs and pat dry with a paper towel. Combine them with sugar in a large bowl.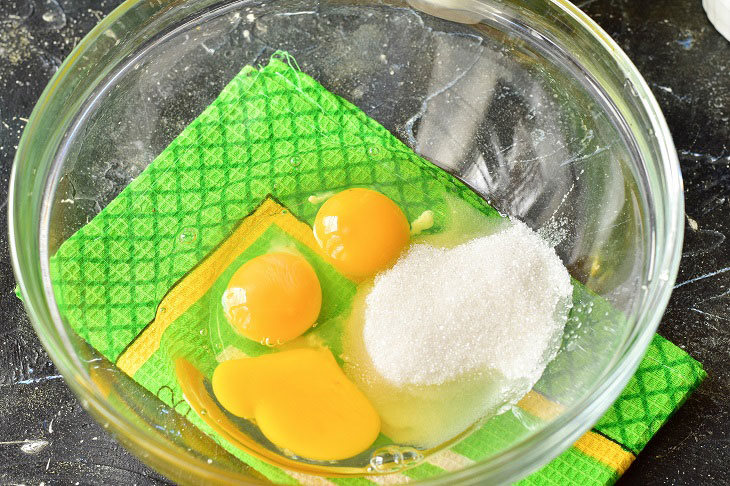 2. Connect the mixer to the mains and beat everything very well. The egg mass should at least double in size.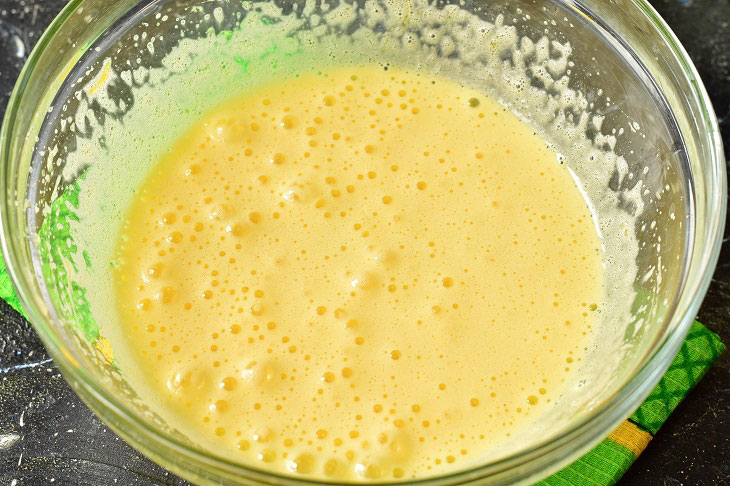 3. Put the cottage cheese into the mass, if you wish, then you can pre-grind it through a sieve or grind it with an immersion blender. In this case, the finished charlotte will come out even more tender.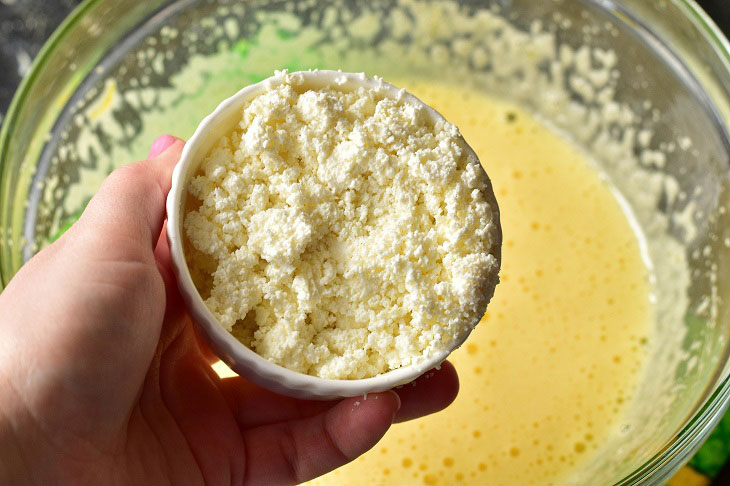 4. Mix everything and add the sifted premium wheat flour.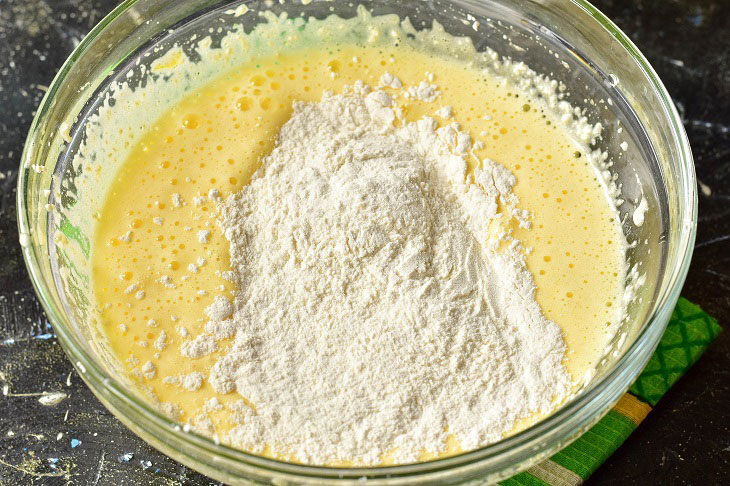 5. Mix everything very well with an ordinary kitchen spatula.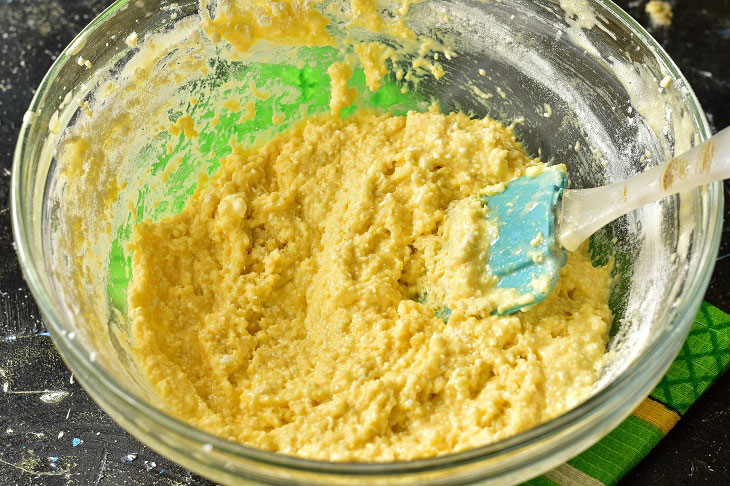 6. Transfer the dough to a silicone baking dish. Smooth it out with a spatula if necessary.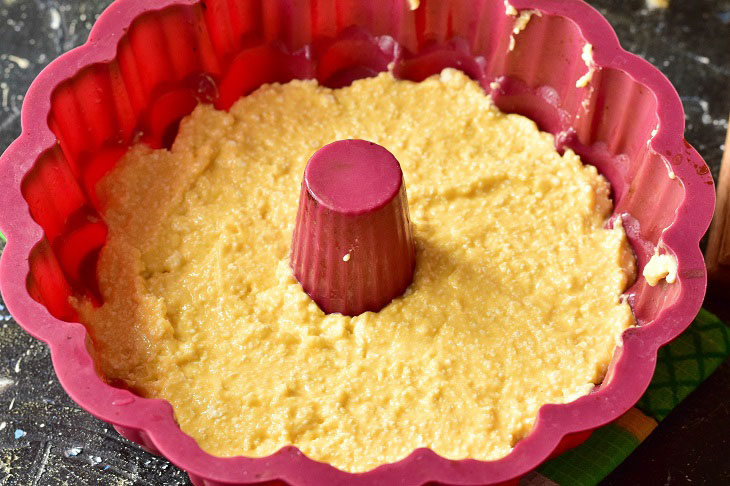 7. Wash the apple, wipe it with a paper towel, cut it into slices of the same thickness.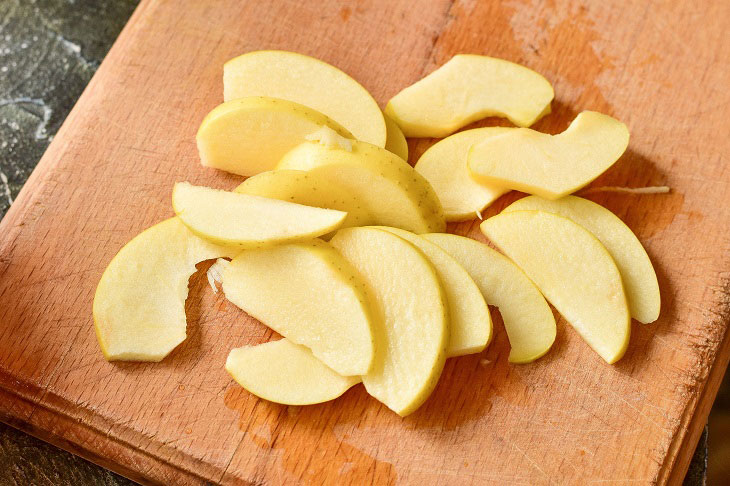 8. Insert each piece into the dough in a circle.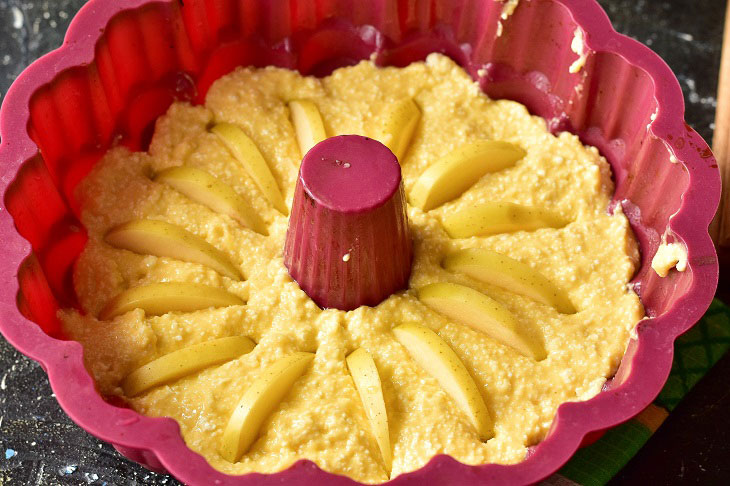 9. Send the form with the dough to the oven preheated to 190 degrees for 25-35 minutes. Check readiness with a wooden skewer.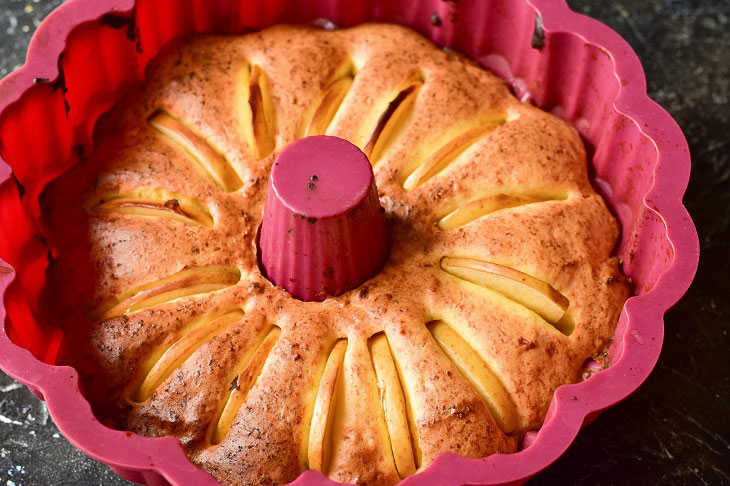 10. Carefully remove the curd charlotte from the mold, put it on a dish. When it cools down, serve it boldly to the table.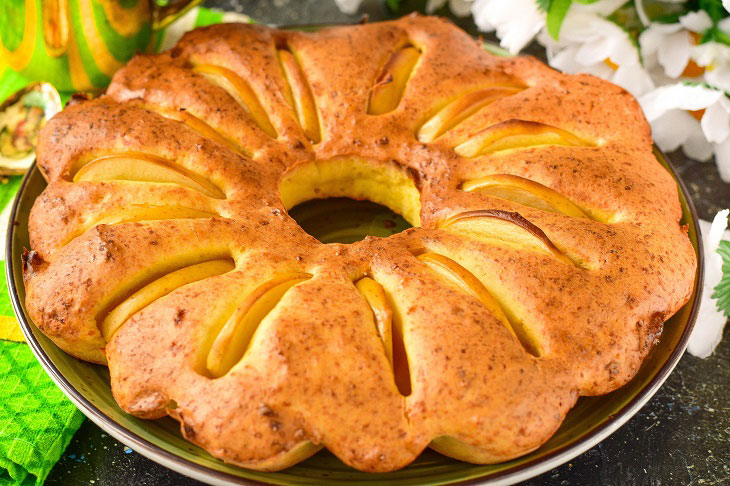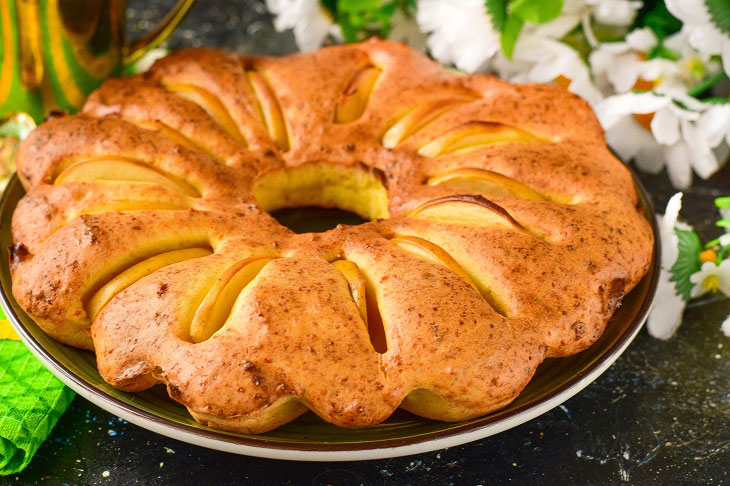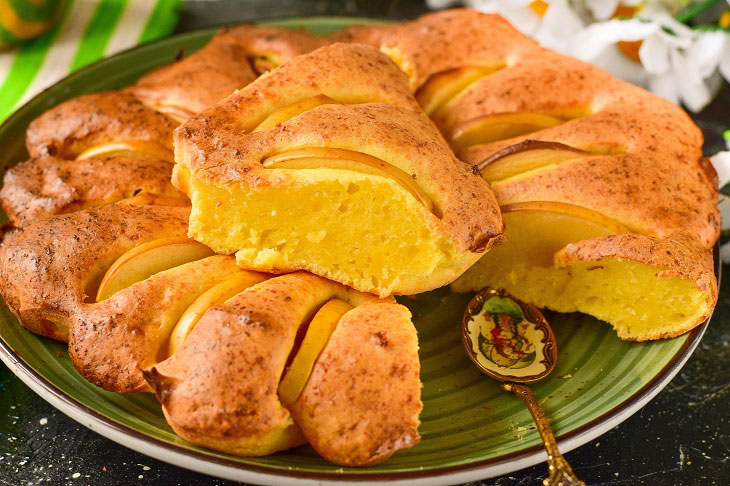 Enjoy your meal!