In the bread machine, you can make a lot of delicious pastries, one of which is the simply amazing Stolichny cupcake. The most amazing thing is that the cooking process itself is so simple that even a person who has never been in the kitchen in his life can make such a cupcake. And this is not an exaggeration at all, since for the preparation of such baking it is enough just to put all the products in a bowl, then install it in the bread machine and select the desired program on the display. After 2 hours, the fragrant and appetizing-looking cake will be completely ready.
You can serve it to the table with any drinks, it will go well with any of them. If there is a desire, then on top you can decorate the finished pastry with powdered sugar or even pour chocolate icing on top.
Ingredients:
Eggs – 3 pcs.
Sugar – 125 g.
Flour – 1 tbsp.
Butter – 180 g.
Soda – 1 tsp
Vinegar 9% – 1 tsp
Raisins – 40 g.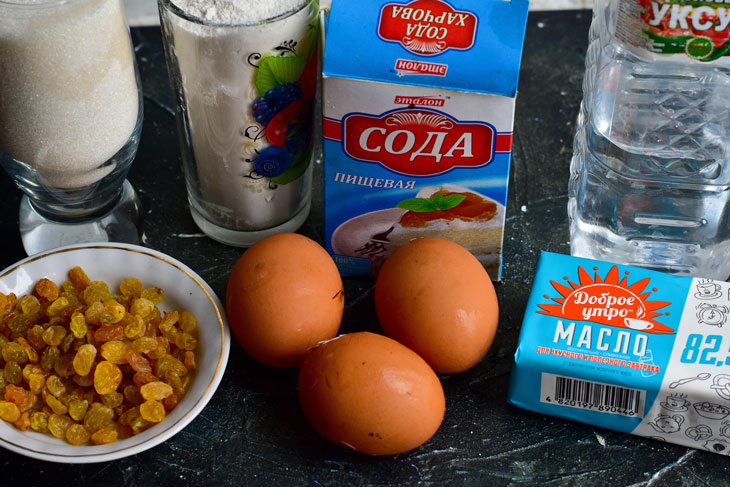 Cooking:
1. Beat three chicken eggs into the bowl.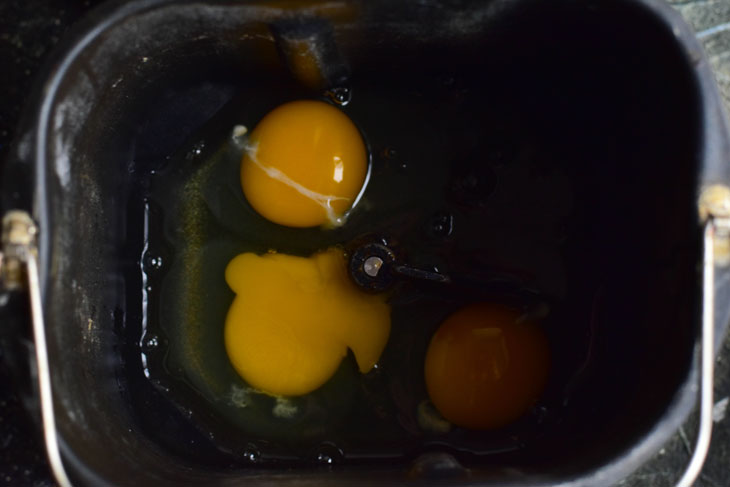 2. Pour sugar into them immediately.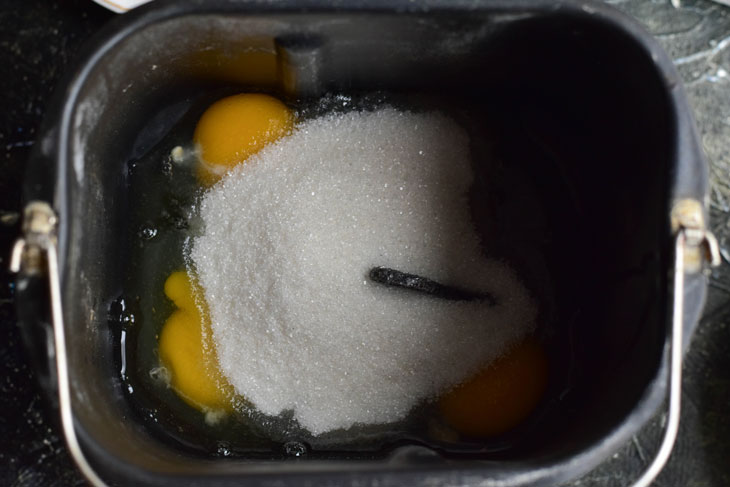 3. Then put the butter, which is cut into squares, so that the dough is easier to knead in the bread machine.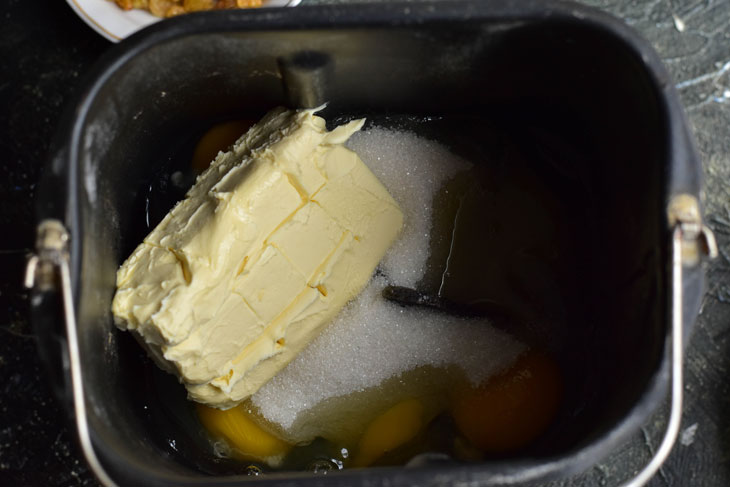 4. Quench the soda with vinegar in a spoon and add it to the previous ingredients.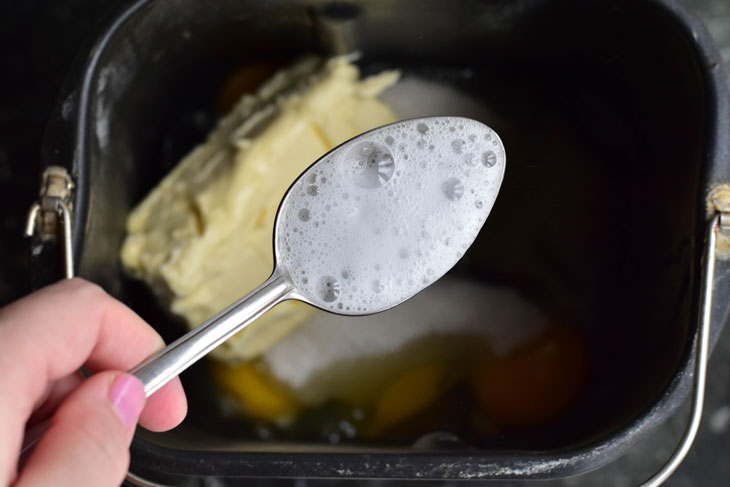 5. Then add flour.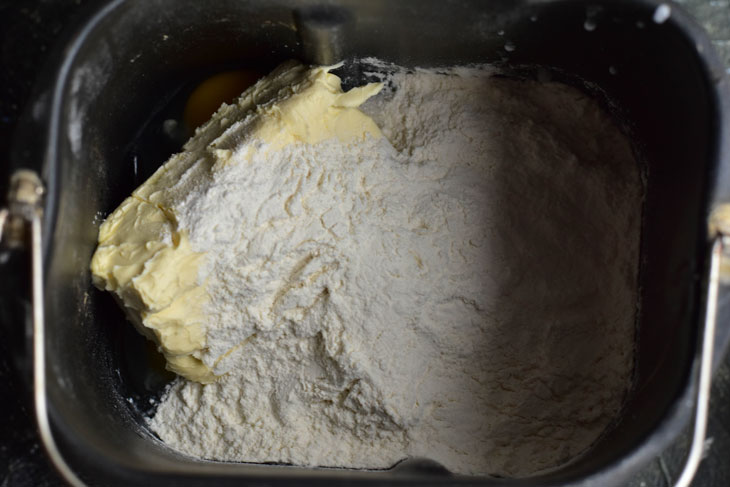 6. Place the bucket in the bread machine, close the lid on top. Select the "Cupcake" program, then press "Start". In a Mulinex bread machine, model OW 3101, a cake is cooked for 2 hours and 6 minutes.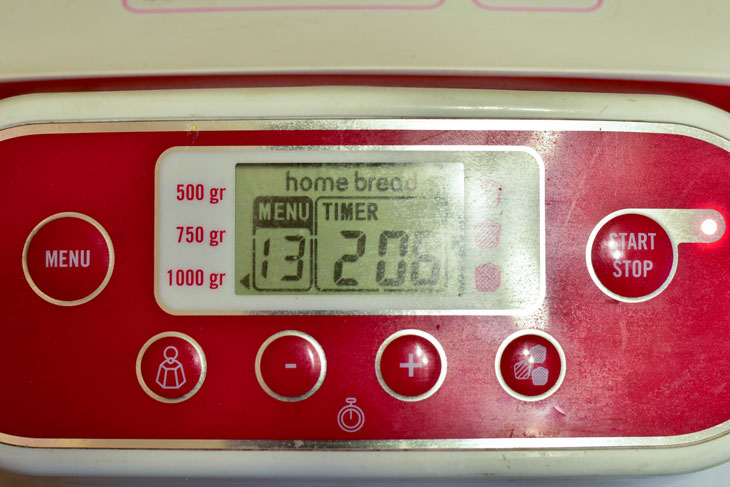 7. Wash the raisins, dry them, add a little flour to it, mix.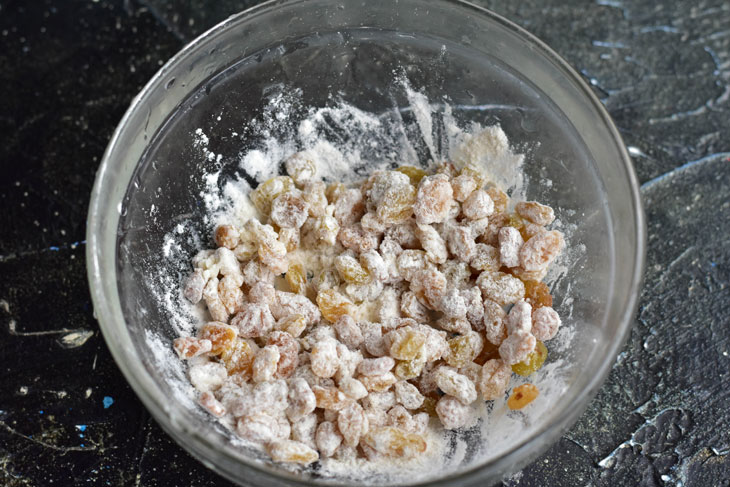 8. When the bread maker beeps, add the raisins to the dough.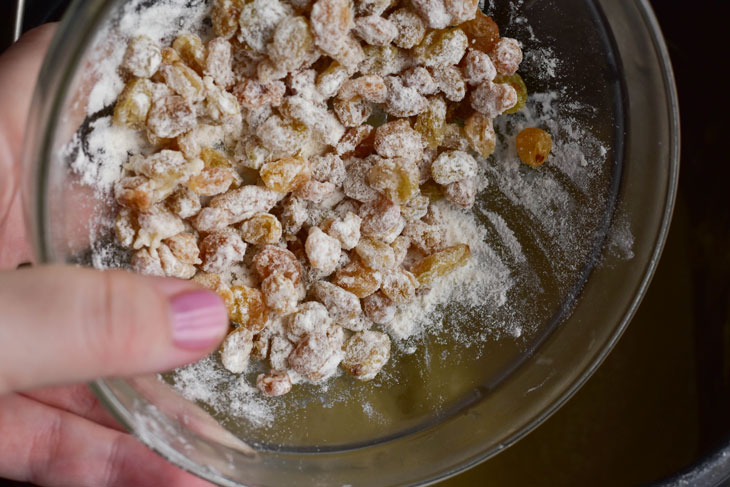 9. After 2 hours and 6 minutes, carefully remove the cake from the bread machine, let it cool. Cut it into pieces and serve.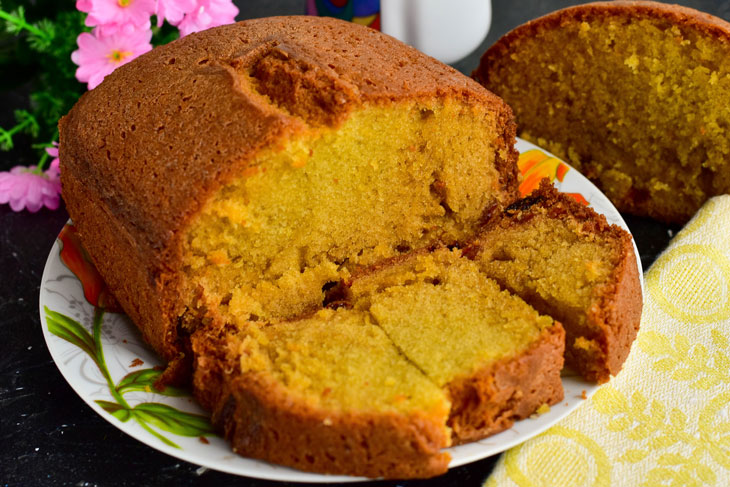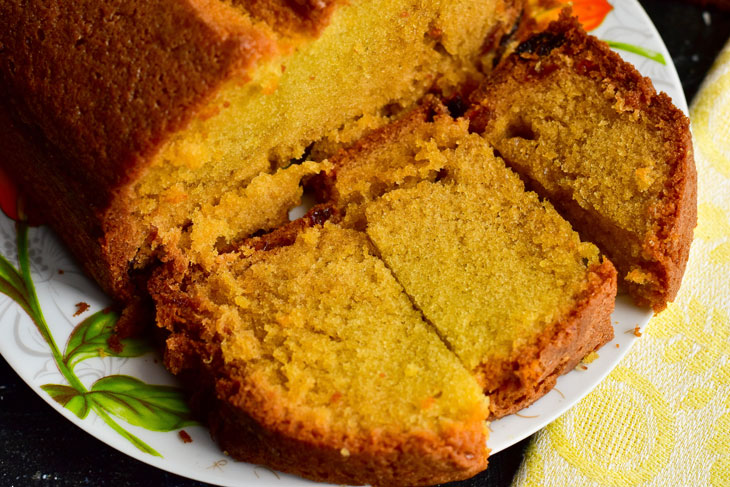 Enjoy your meal!