Today we offer to bake delicious cottage cheese cookies. Those of you who love cottage cheese pastries will especially like this recipe, it always turns out to be successful. Cottage cheese will not be felt in the taste of cookies, but it is precisely because of this that the cookies will not turn out to be hard in texture.
Inside, it will be similar to puff in appearance, with a crispy crust on the outside.
Ingredients:
Farm cottage cheese – 270 g.
Chicken egg – 1 pc.
Sugar – 80-100 g.
Salt is on the tip of a knife.
Vanilla sugar – to taste.
Baking soda – 0.5 tsp
Butter frozen – 80 g.
Wheat flour – 350 g.
Powdered sugar – to taste.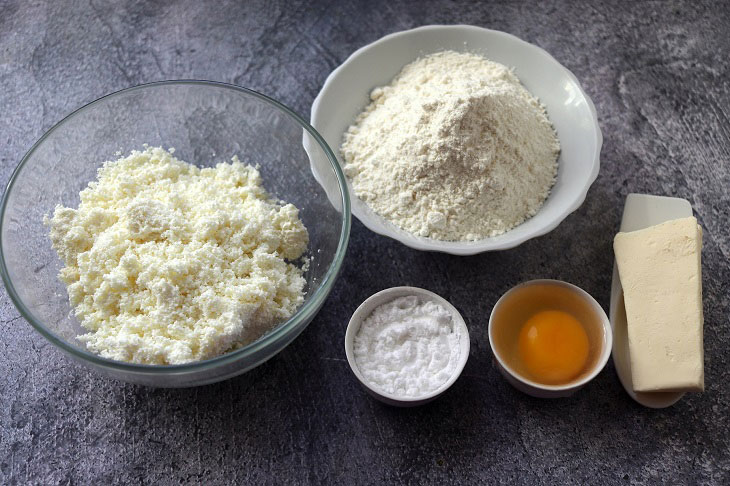 How to cook:
1. Prepare cookie dough. In a deep bowl, send farm cottage cheese and a chicken egg and sugar, a pinch of salt. Add baking soda or baking powder to cottage cheese. You can also add vanilla sugar or lemon zest here.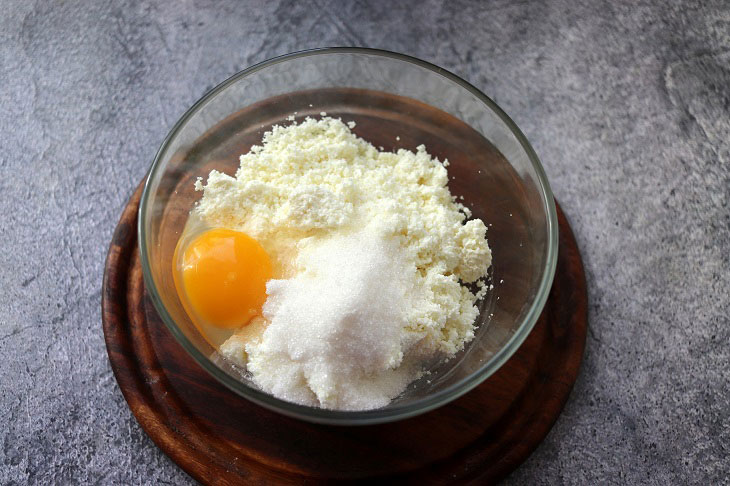 2. With a mixer or immersion blender, beat the cottage cheese until smooth without lumps.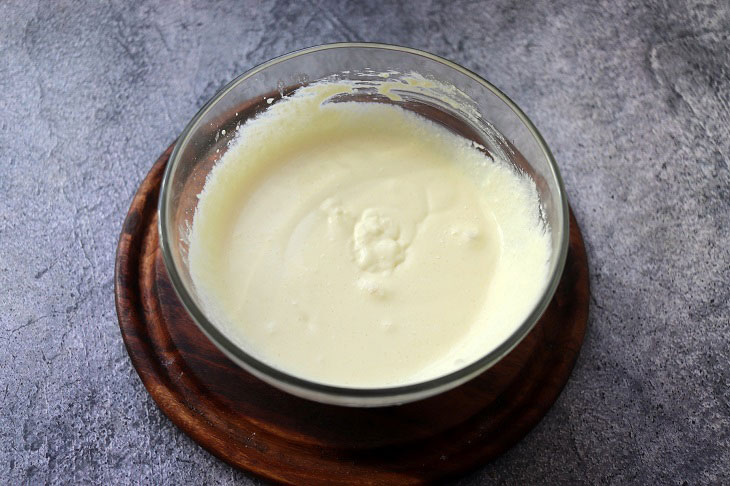 3. Place the wheat flour into a clean and dry bowl. Grate very cold butter on a coarse grater and add to the flour. Thoroughly mix flour and butter until crumbly.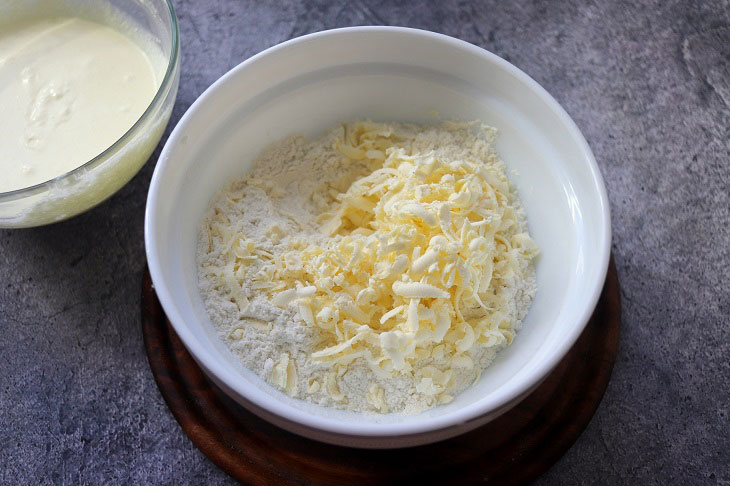 4. Combine flour crumbs and curd mass in one container. The dough can be kneaded with a spatula or spoon.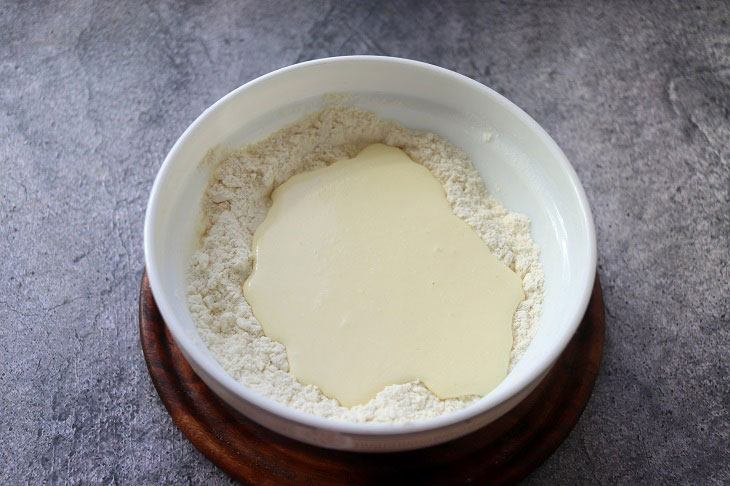 5. Cottage cheese dough for cookies is soft and well served rolling.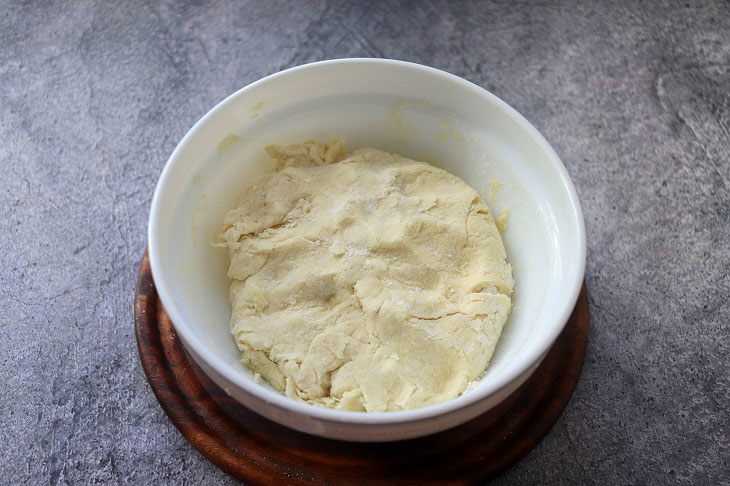 6. Turn on the oven to heat up to 180 degrees and start forming cookies. Cut a sheet of parchment to the length of your baking sheet. Separate a small lump of dough and roll out on parchment, lightly dusting it with flour. The rolled out dough should be about 5 cm thick, cut into strips with a curly knife. The top of the dough can be sprinkled with sugar, or smeared with yolk.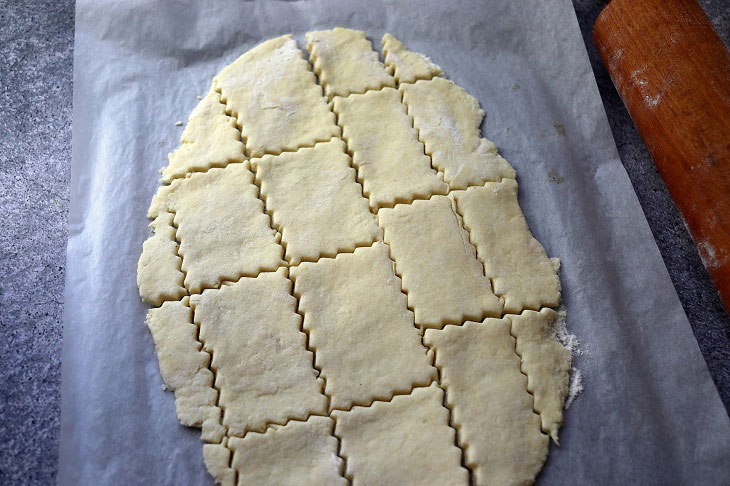 7. Such cottage cheese cookies are baked quite quickly in time, up to 15 minutes. Finished cookies can be topped with powdered sugar before serving.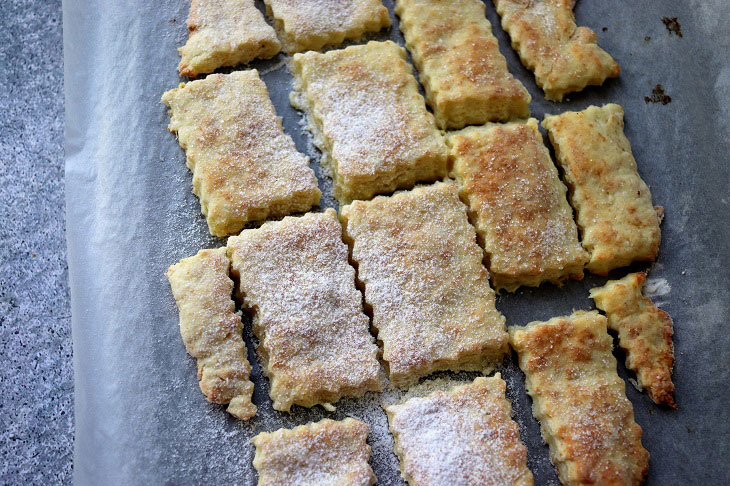 Cottage cheese biscuits tongues go well with hot drinks such as tea, coffee or compote.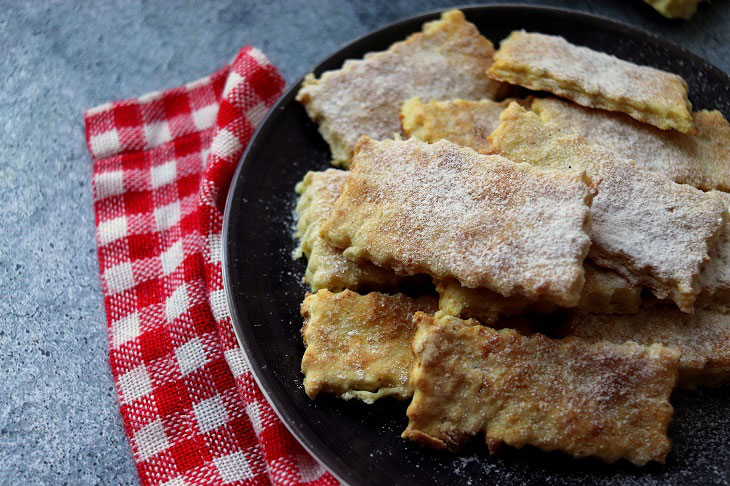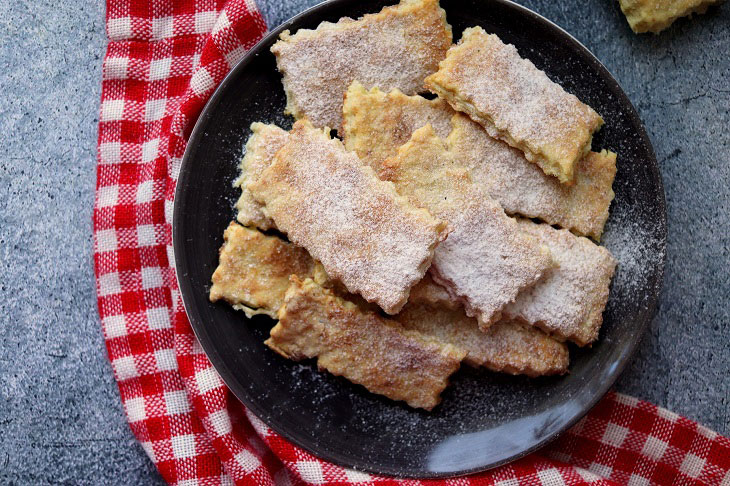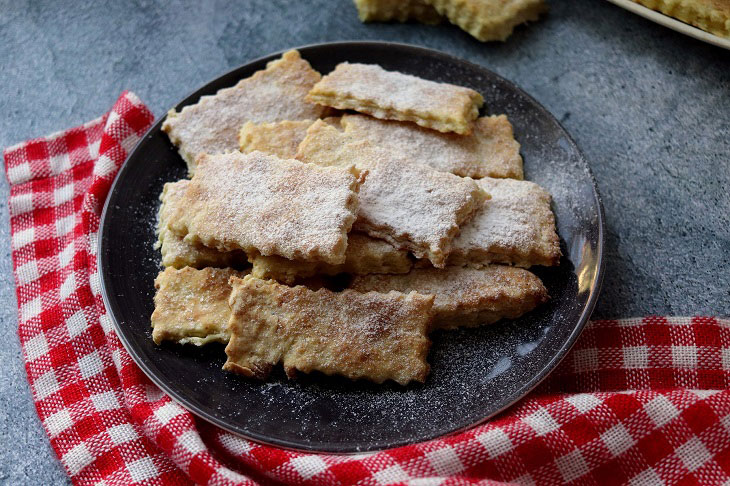 Bon appetit!