In the time of our grandmothers, Easter cakes were baked according to the same traditional recipe and decorated without any frills. But time does not stand still. Modern Easter baking is a masterpiece that causes joy and delight with a variety of composition, cooking method and, of course, design. We suggest you cook a yeast-free cake on kefir and arrange it in the form of a bunny. Follow the step by step instructions and you will succeed.
Ingredients:
Kefir – 100 ml.
Butter – 35 g.
Sugar – 50 g.
Baking powder – 1.5 tsp.
Candied fruits, raisins – 25 g.
Flour – 120 g + 2 tbsp. l. for "ears".
Cocoa – 1 tbsp. l.
Yellow chocolate – 30 g.
Salt – a pinch.
Vanillin – on the tip of a knife.
Sprinkle, dragee, marshmallows, coconut flakes – for decoration.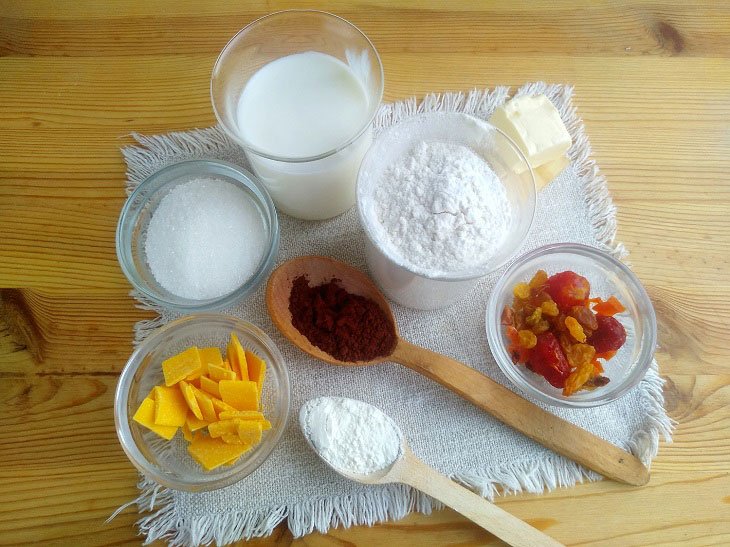 How to cook:
1. Pour kefir into a bowl for kneading dough, put butter cut into small pieces. Heat the mixture to a temperature of 36-37 degrees in a microwave oven or on a steam bath.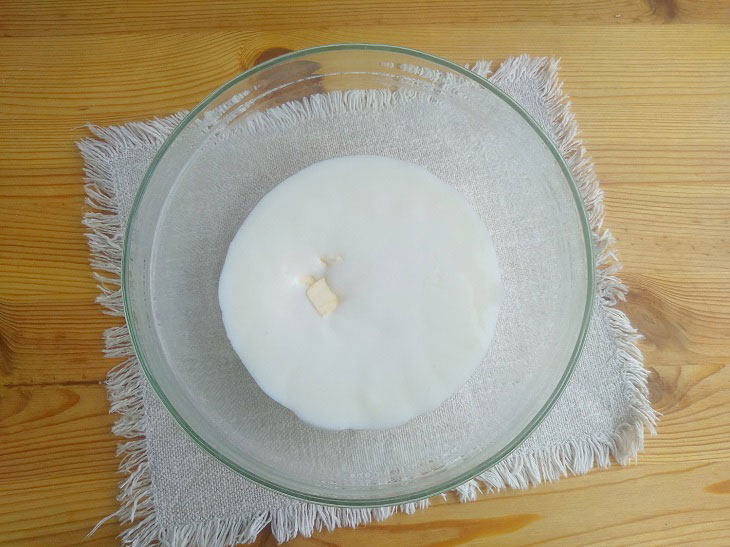 2. Add baking powder, mix.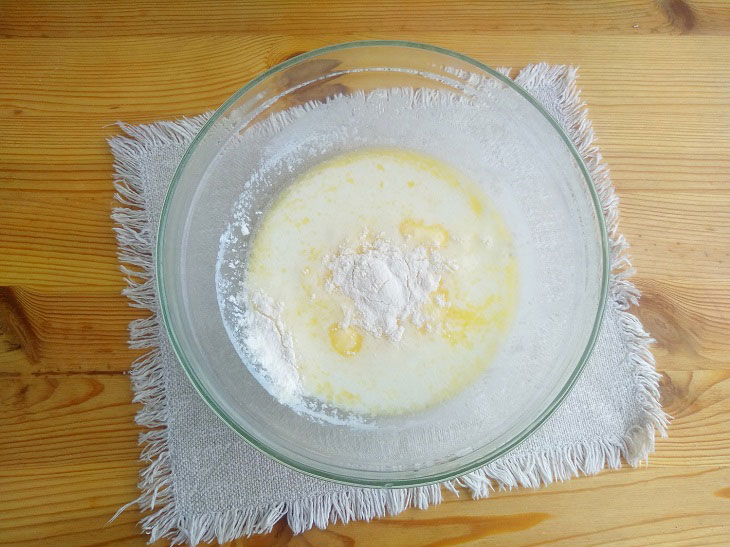 3. Add sugar, salt and vanilla.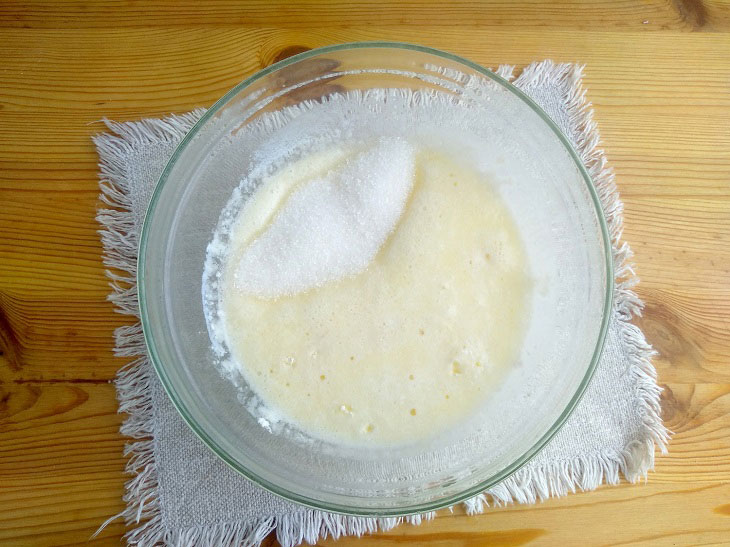 4. Add flour, knead the dough a little thicker than for pancakes.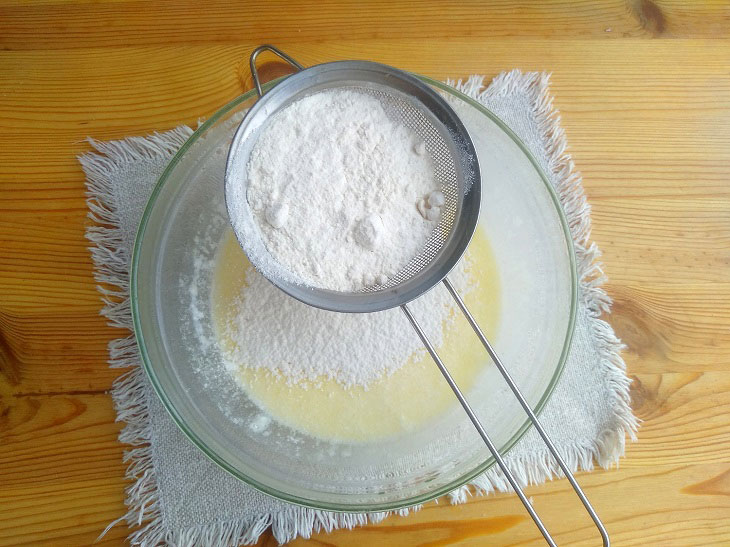 5. The dough should flow off the spatula in a wide ribbon.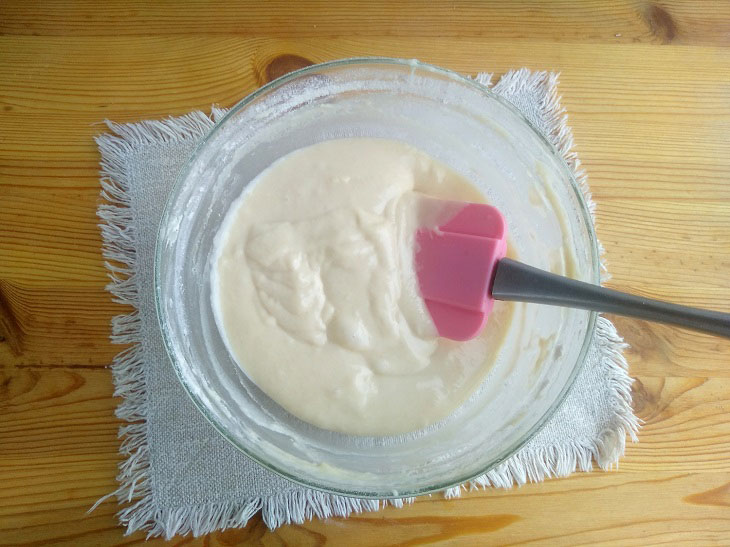 6. Set aside one tablespoon of dough, add flour. Form "ears" as in the photo. Insert a toothpick in the center, bake the ears in the oven for 10 minutes until browned. Cool down.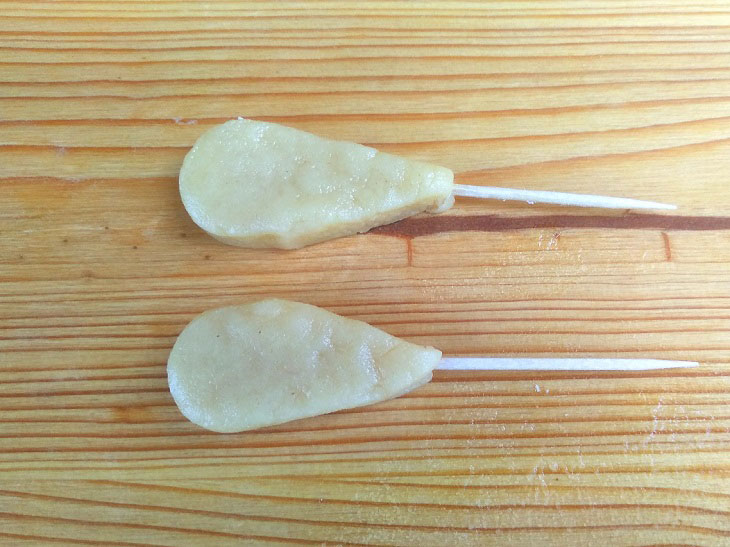 7. Lubricate the surface of the cookies with protein and roll in confectionery sprinkles.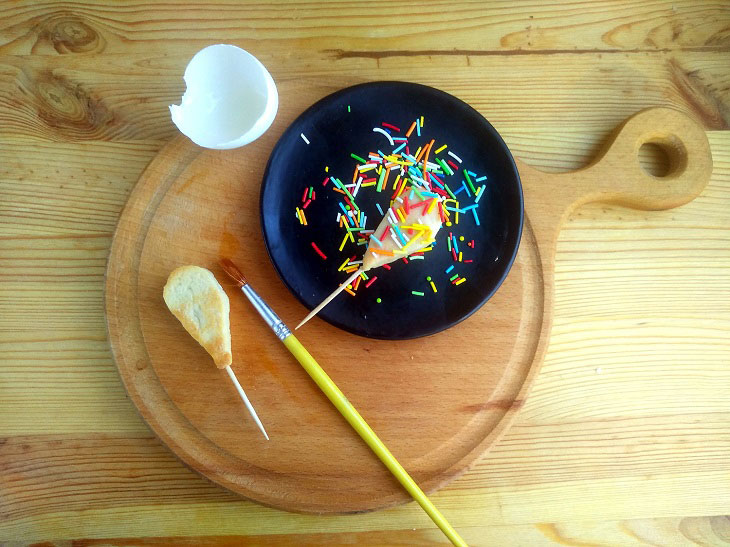 8. Add cocoa to remaining batter and mix until smooth.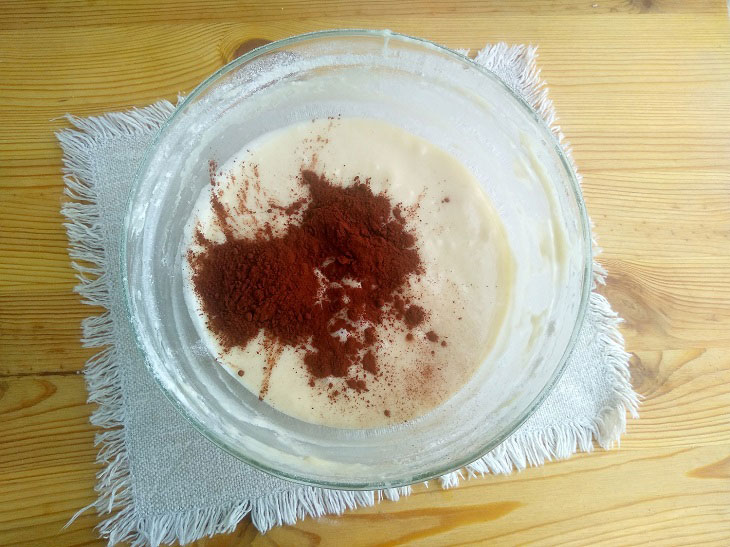 9. Soak candied fruits in cold boiled water for 5 minutes, dry and put in the dough. Stir until they are evenly distributed in the dough.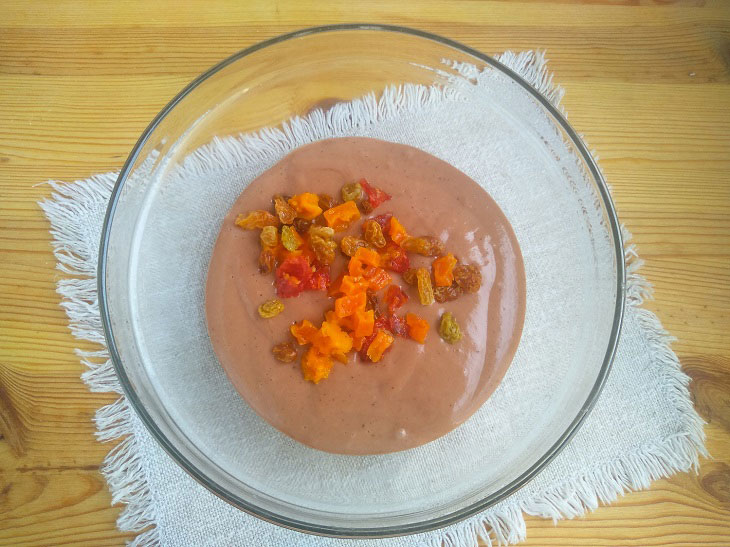 10. Fill the paper form with dough for 2/3 of the volume. Bake in 190 degree oven until dry.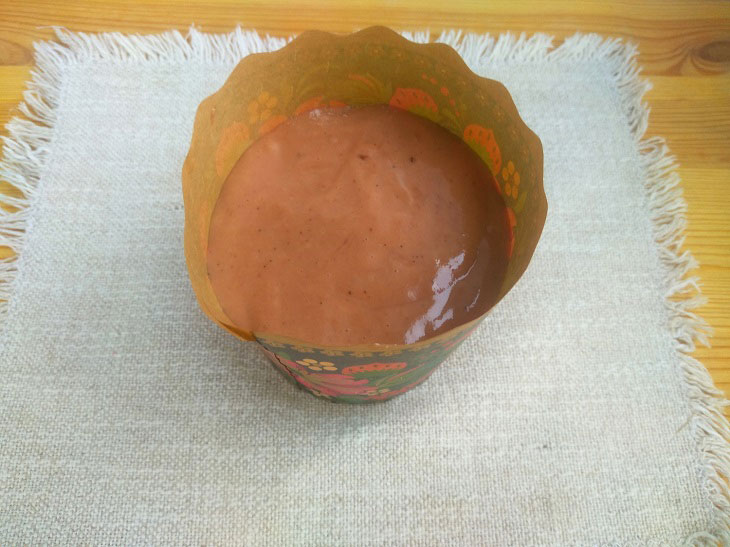 11. Cool the finished cake, remove the paper form. Lay the pastry on a small sheet of wrapping paper.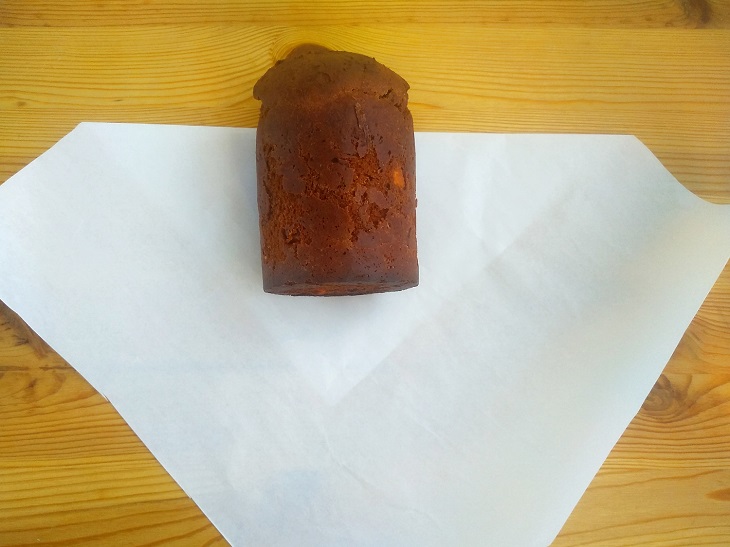 12. Wrap the cake, fix it with tape, as in the photo.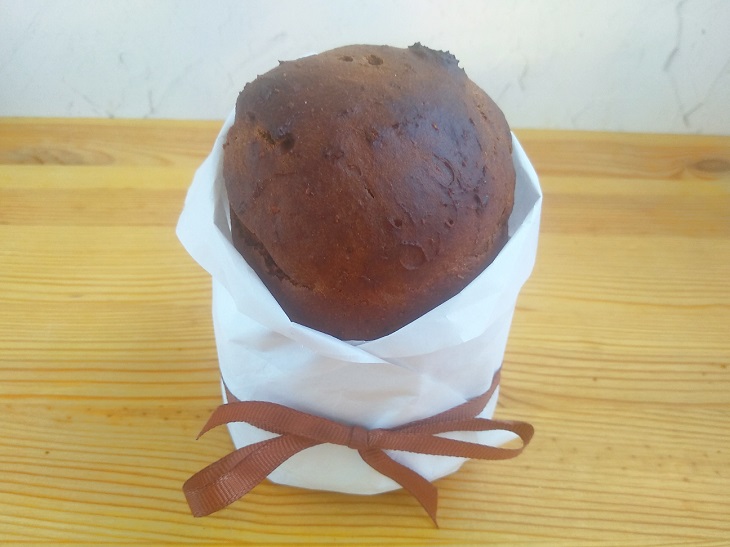 13. Cover the product with melted colored chocolate, put the ears.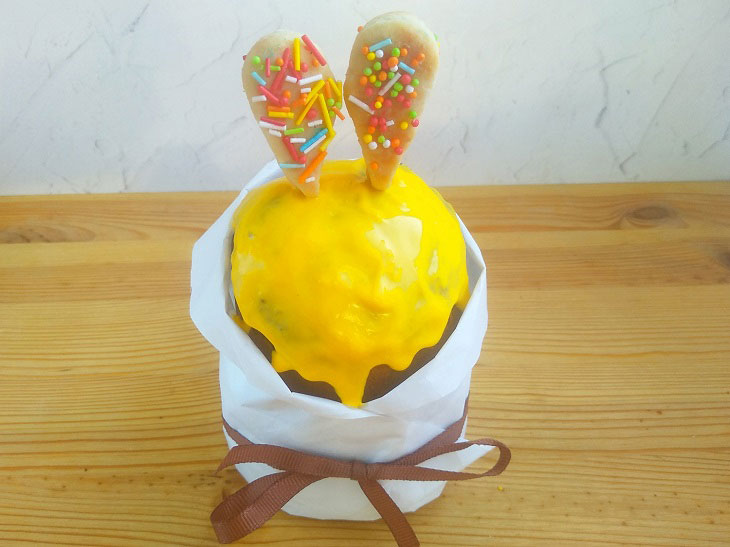 14. Until the chocolate has hardened, make a "bangs" for a bunny from coconut chips, put "eyes" on the dragee, glue the "nose" and "cheeks" from marshmallows. Wait for the chocolate frosting to harden.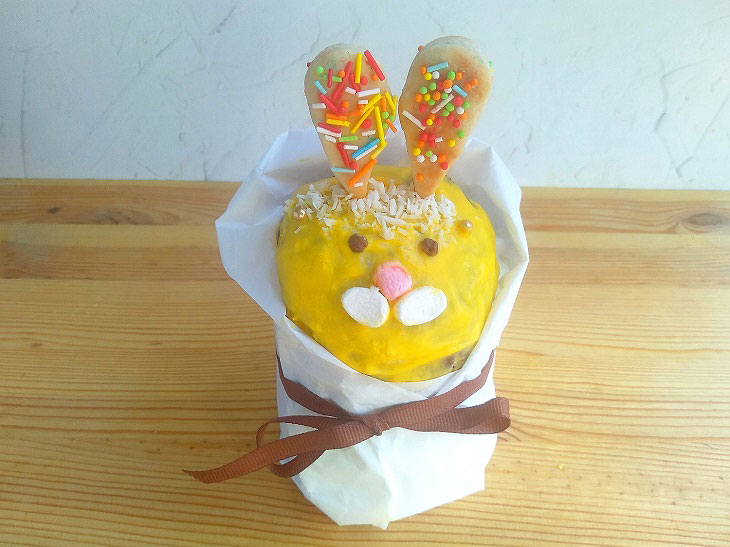 Ready Easter cake looks great and will be a great gift for your loved ones and especially children.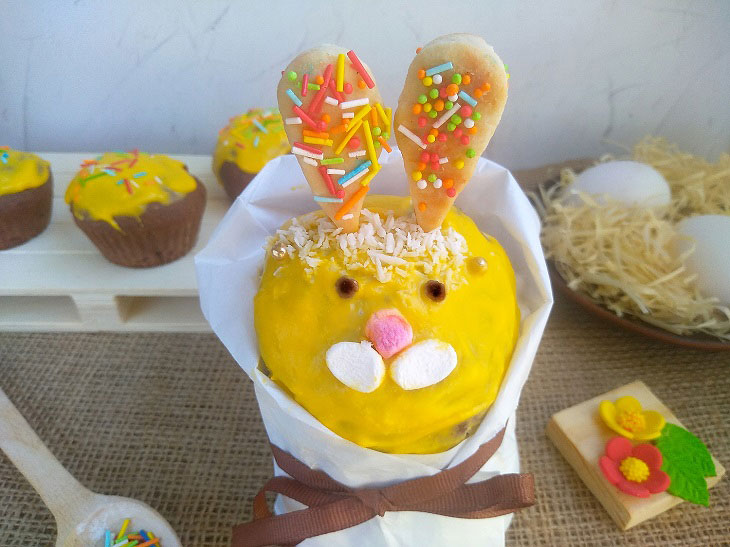 Enjoy your meal!