Cookies "Snails" are very popular. There are countless recipes for its preparation. The dough is prepared with yeast, milk, kefir; with the addition of eggs, cocoa, nuts, apples and so on. And we want to offer you a very simple recipe, besides lean. The basis of the dough is a duet of flour and starch. The connecting links are sunflower oil and water. The filling consists of chopped walnuts and sugar.
Ingredients:
Wheat flour – 200 g.
Starch (potato or corn) – 70 g.
Odorless sunflower oil – 70 ml.
Water – 100 ml.
Sugar – 3 tbsp. l.
Baking powder – 1 tsp
Salt – 1/3 tsp.
For filling:
Walnut kernel – 100 g.
Sugar – 2-3 tbsp. l.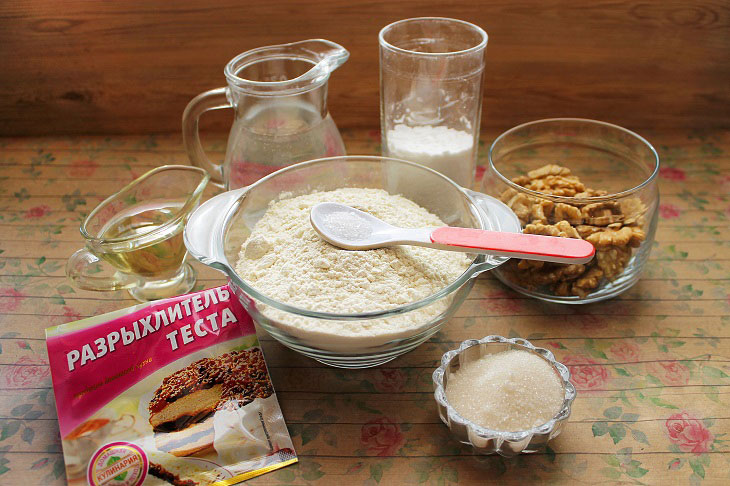 How to cook:
1. Sift flour into a bowl.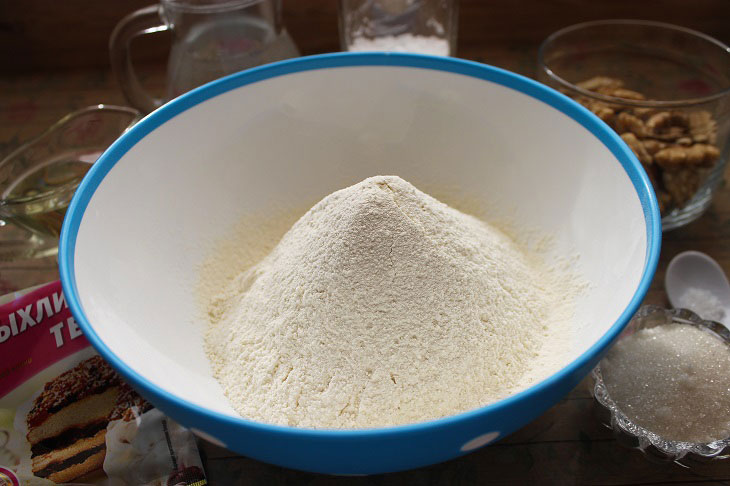 2. Add starch, sugar, baking powder and salt to flour. Mix dry ingredients well.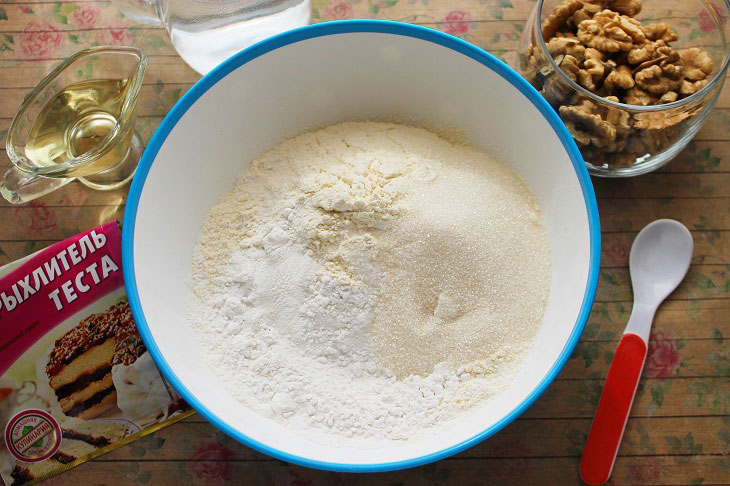 3. Pour in water.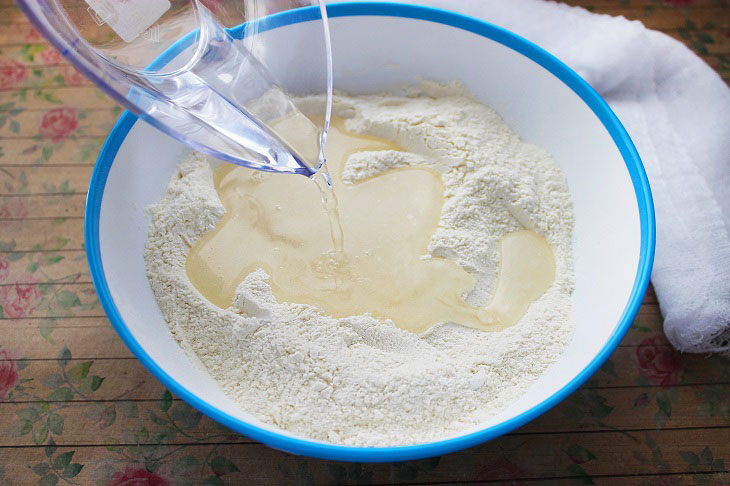 4. Add sunflower oil. Mix the ingredients, it is better to do this with a mixer.
If desired, you can make these cookies chocolate by adding 2 tablespoons of cocoa to the dough.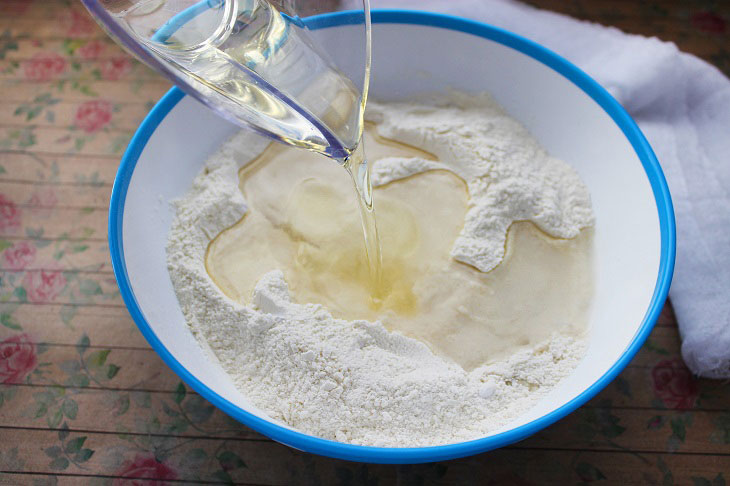 5. Knead a smooth dough. Roll it into a ball, return to the bowl and cover with cling film.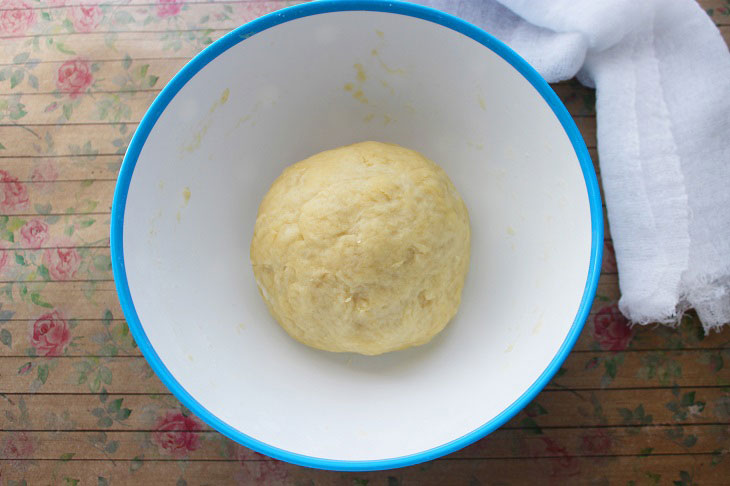 6. While the dough is resting, prepare the filling.
Pour the walnut kernels into a blender bowl and grind into large crumbs.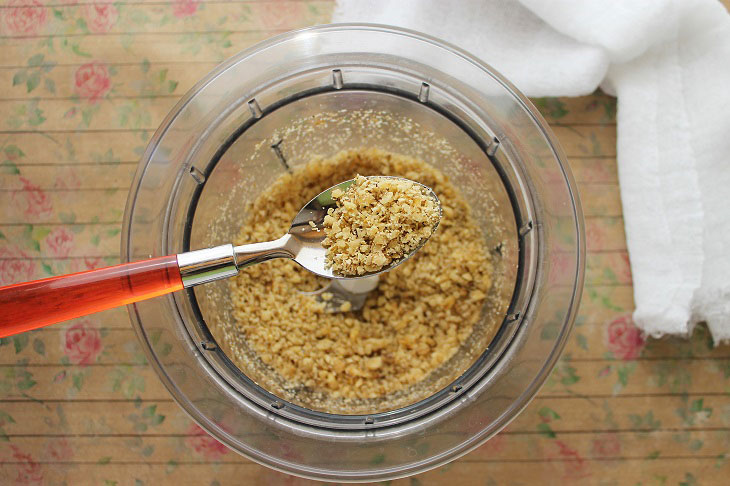 7. Combine nuts with sugar. The filling is ready.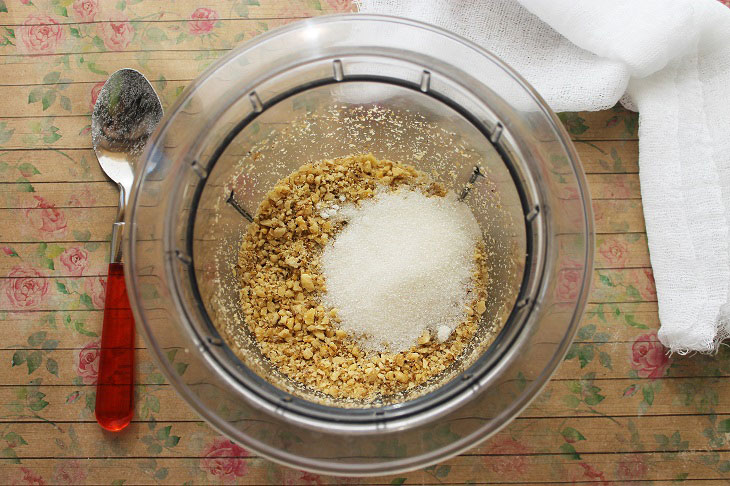 8. The dough should be rolled out to a thickness of 0.5 cm.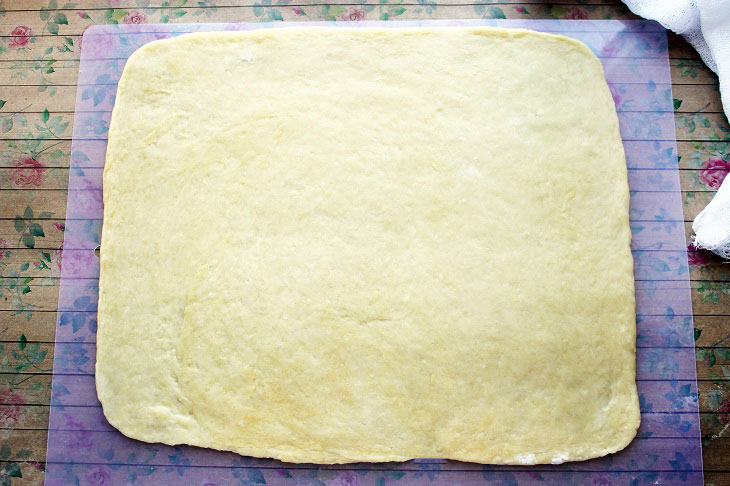 9. Sprinkle the layer with the nut-sugar mass, stepping back from the edges by about 1.5 centimeters.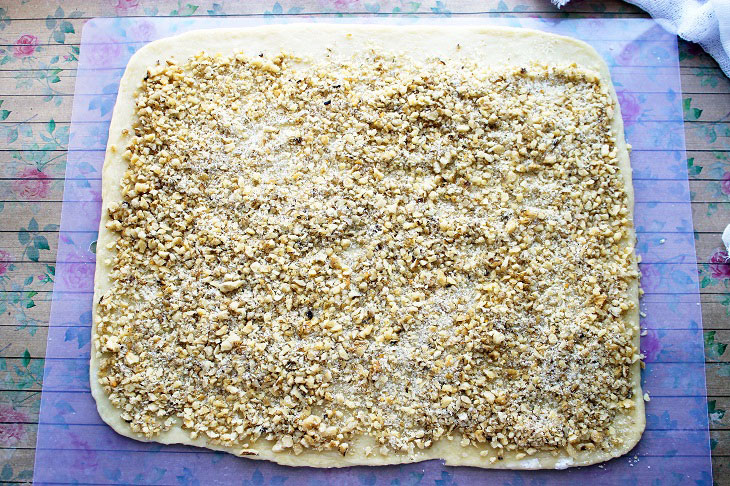 10. Roll the dough into a tight roll, gently crimp with your hands along the entire length.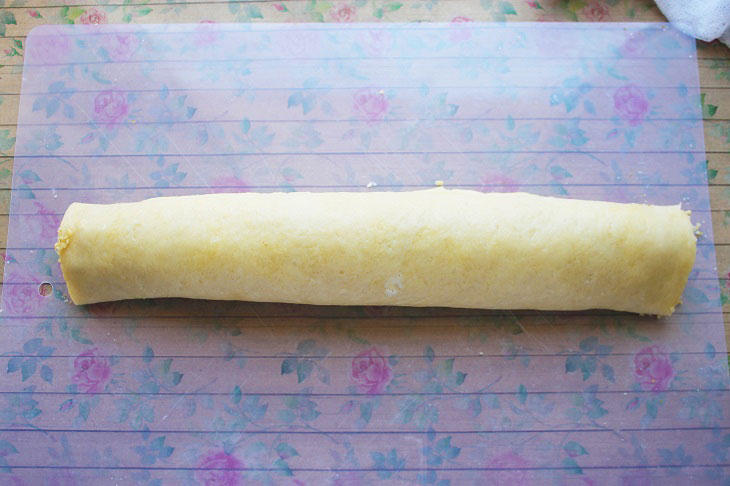 11. Spread baking paper on a baking sheet.
Cut the roll crosswise into circles about 1-1.3 centimeters thick and spread them on a baking sheet at some distance. For cutting, use a well-sharpened knife with a wide blade.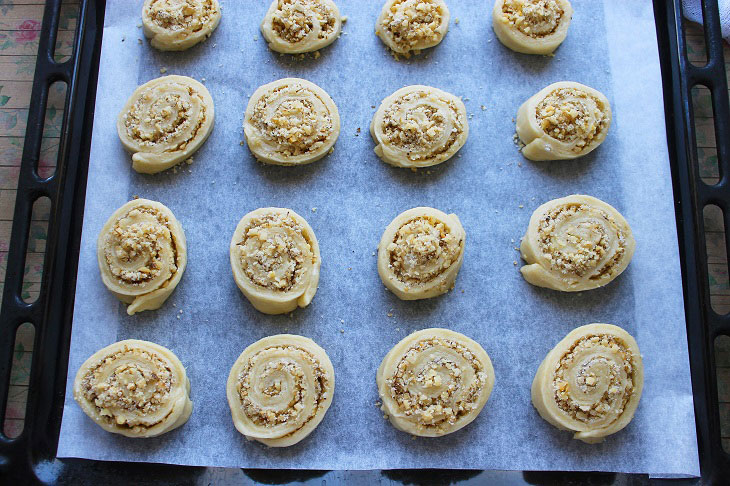 12. Send the baking sheet to the oven preheated to 180 degrees and bake the "Snails" for no more than 20 minutes. If the cookies are left in the oven longer, they will become hard on the outside.
Remove the finished cookies "Snails" from the baking sheet and place on a wire rack to cool. Serve with hot aromatic tea, coffee or a glass of milk. But, the last drink is suitable for non-fasting people.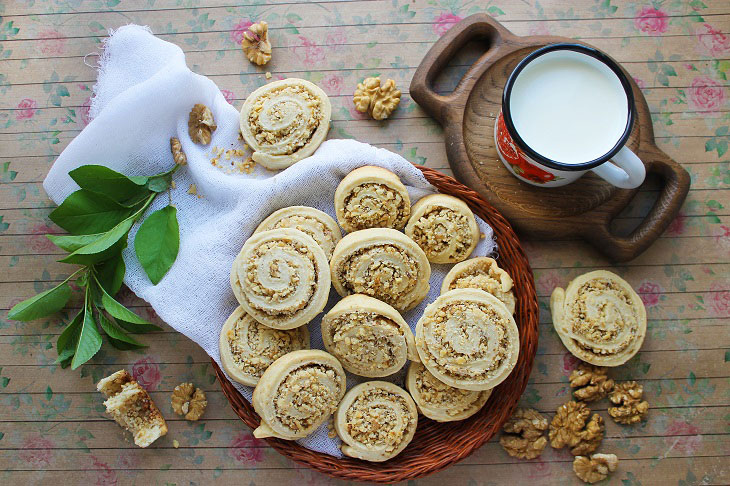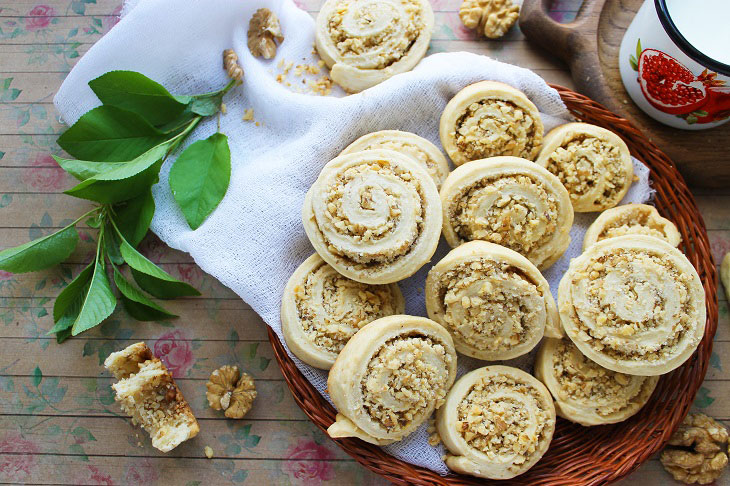 Bon appetit!