Cookies "Sugar Rings" are sweet, slightly crunchy on top and quite soft inside. If there is nothing for tea as a treat for the arrival of unexpected guests, then you can safely use this recipe. It will also help out if you want to pamper your family members with sweet homemade pastries. They will definitely appreciate such cookies. It is desirable to serve it to the table with those drinks that you like the most. However, such cookies are combined not only with tea, coffee, cocoa, but also with homemade milk or compote.
To prepare the dough, it is best to use all high-quality products. So, it is better to take kefir with a high percentage of fat or generally use sour homemade milk. If there is no baking powder in the kitchen, then it can be safely replaced with soda, just keep in mind that it will take half as much and you do not need to extinguish it with vinegar. A fermented milk product, namely kefir, will perfectly cope with this task. If there is no kefir, then you can use homemade sour cream.
Ingredients:
Egg – 1 pc.
Baking powder – 1 tsp
Sugar – 80 g.
Salt – 1 pinch.
Kefir – 70 ml.
Flour – 200-250 g.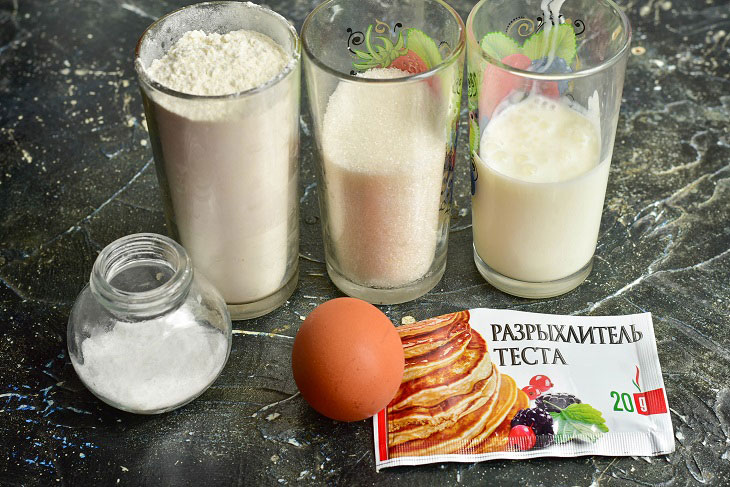 How to cook:
1. So, take the bowl in which you are used to making dough. Crack an egg into it.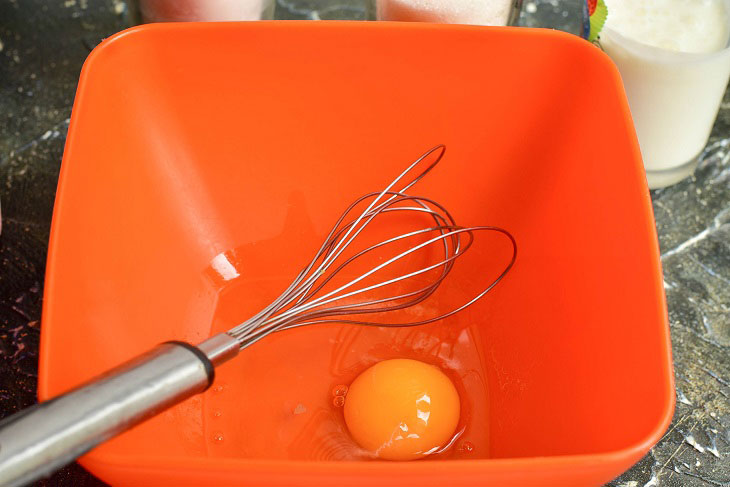 2. Stir it a little with a whisk and add almost all the salt and sugar, leave a little to sprinkle the rings.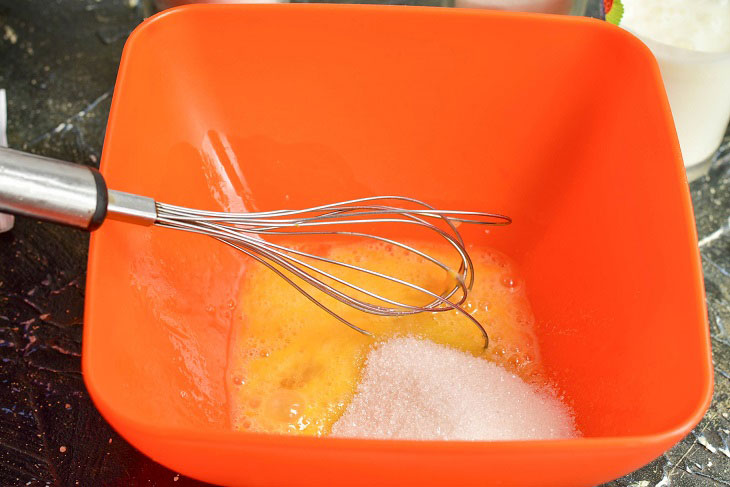 3. Now mix everything again. Pour in kefir or spoon thick homemade sour cream.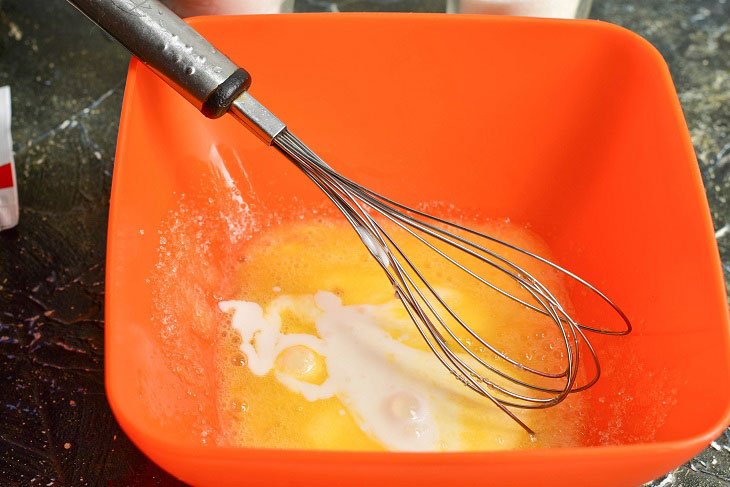 4. Pour in the flour, you need it to be of the highest grade.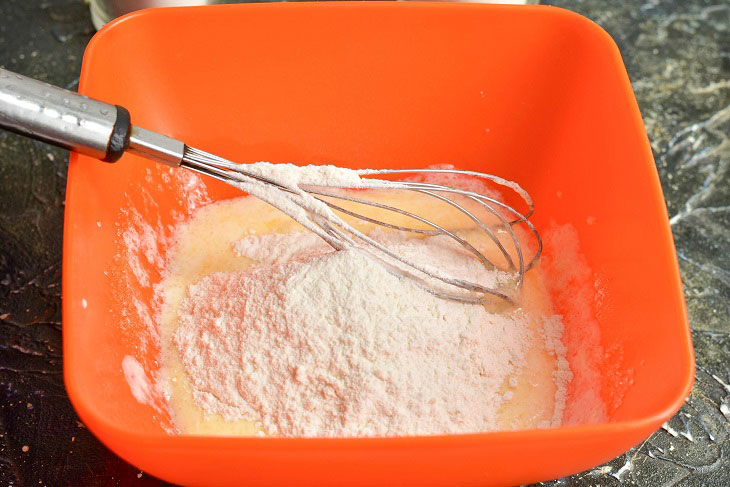 5. Now add baking powder. You can also combine it first with flour, and only then pour it all into the dough.
If you decide to opt for soda, then pour it into the dough two steps above, when kefir is poured.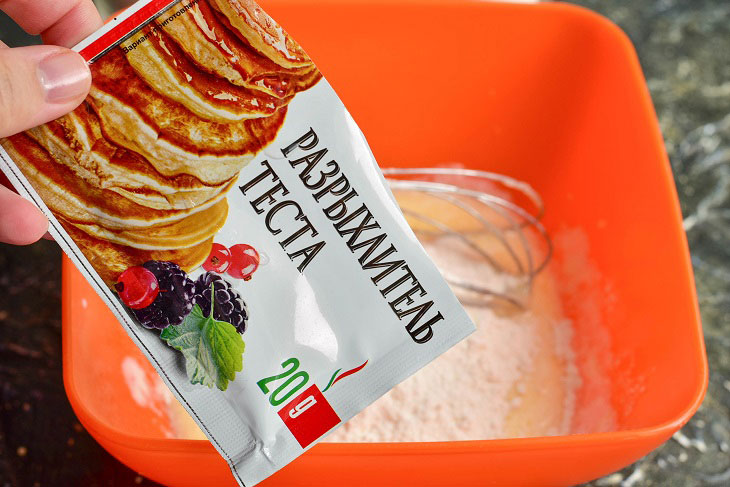 6. Knead the dough. It is more convenient to do this procedure by hand. But, you can also use a kitchen assistant, namely a planetary mixer.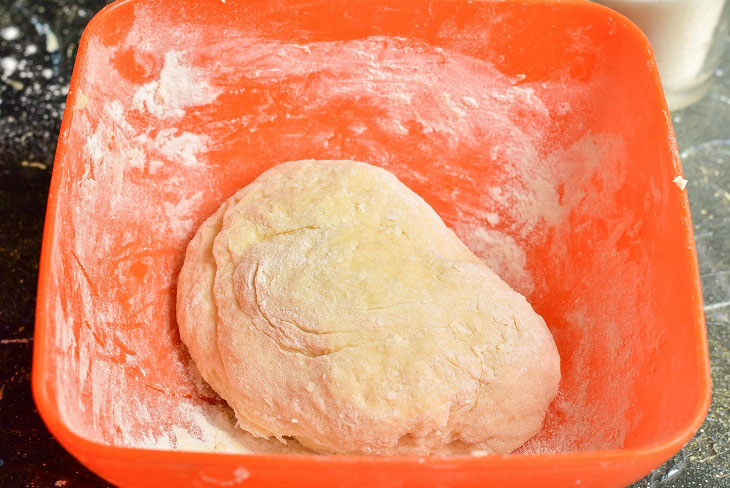 7. Put the dough on the table or a special pastry table. Roll it into a layer.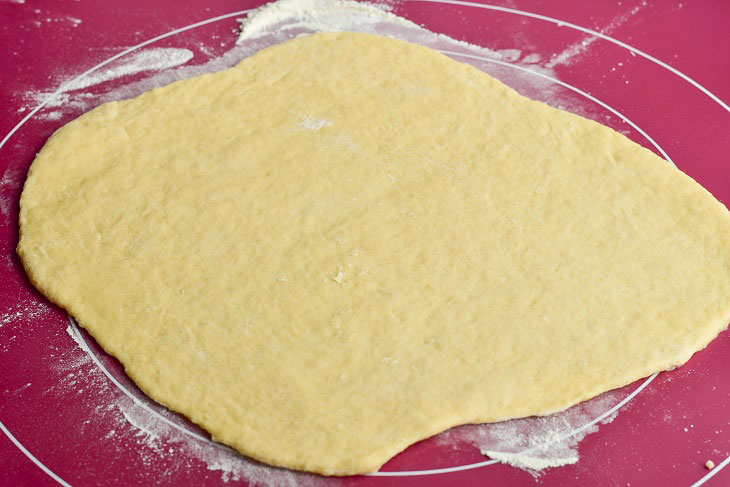 8. Squeeze circles, first larger in size, and then make one more in them – smaller ones.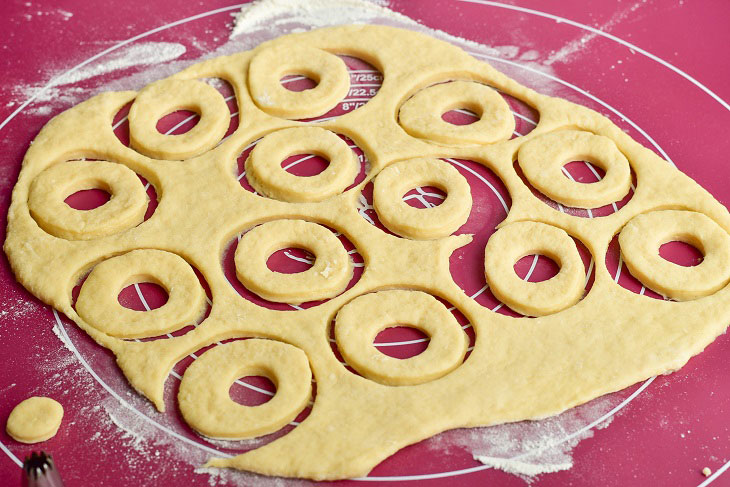 9. Transfer the prepared rings to a baking sheet. Sprinkle them with sugar on top.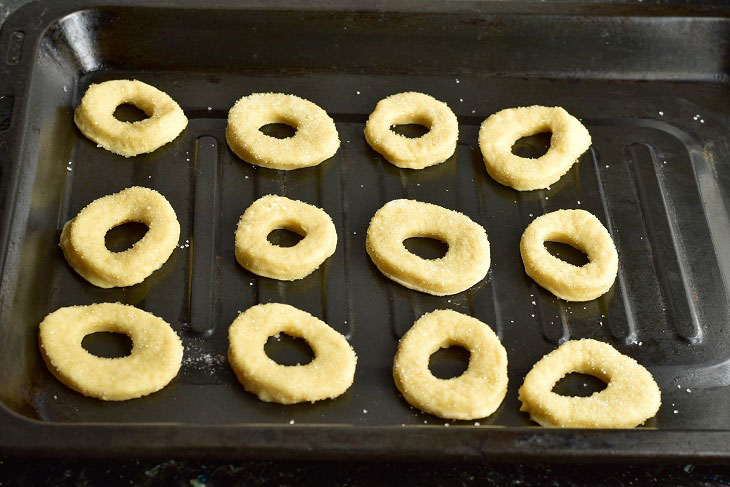 10. Place cookies in preheated oven for 5 minutes.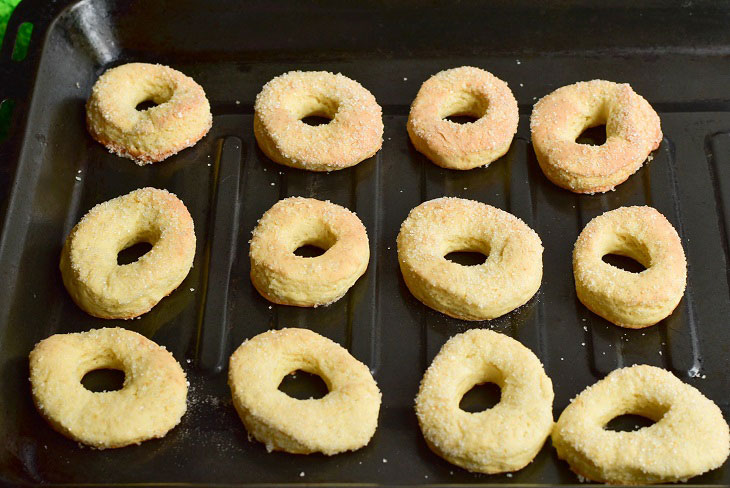 Transfer the finished pastry to a beautiful dish, and boldly serve it to the table.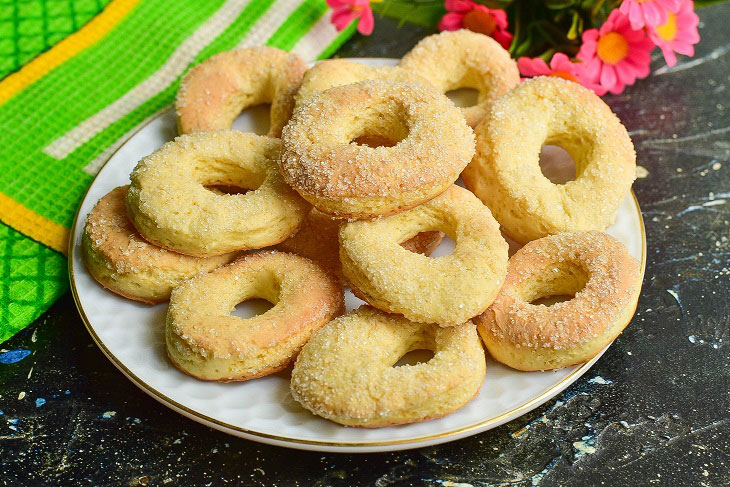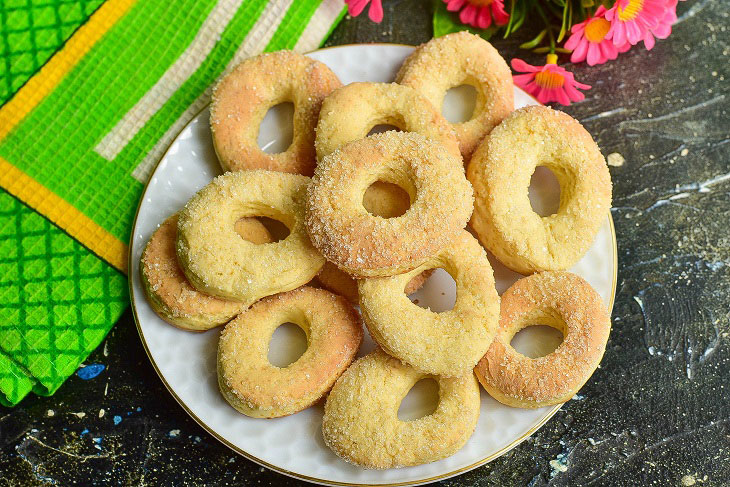 Enjoy your meal!