Orange curd cookies are excellent pastries that have a number of advantages. Firstly, this kind of cookie is always soft and fragrant. Secondly, it is very simple and fast to make. Well, thirdly, such pastries can be safely given even to small children who do not like pure cottage cheese, will eat cookies and will not even understand what cottage cheese contains.
When choosing products for the test, it is better to purchase homemade cottage cheese. Of course, if this is not possible, the store will do. Flour can be replaced with semolina, if suddenly you are on a diet or try to eat low-calorie recipes. The shape of the cookie can be made any, the same moment applies to its size.
Ingredients:
Cottage cheese (it is better to use homemade) – 200 g.
Salt – 1 pinch.
Sugar – 2 tbsp. l.
Orange – 0.5 pcs.
Soda – 1 pinch.
Flour – 1 tbsp.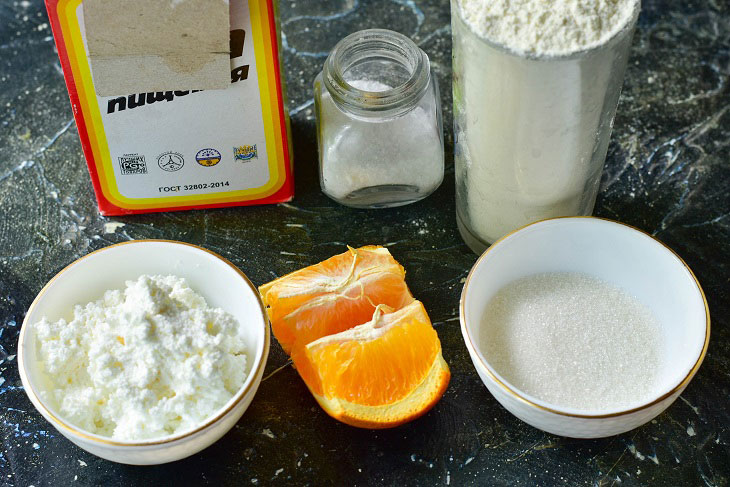 How to cook:
1. Transfer the cottage cheese to a deep bowl.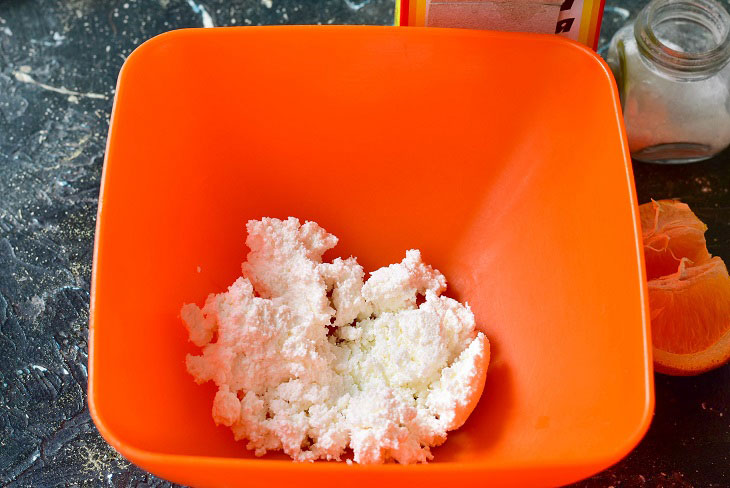 2. Pour the indicated amount of salt and sugar to it, or a little less if you do not like sweet pastries.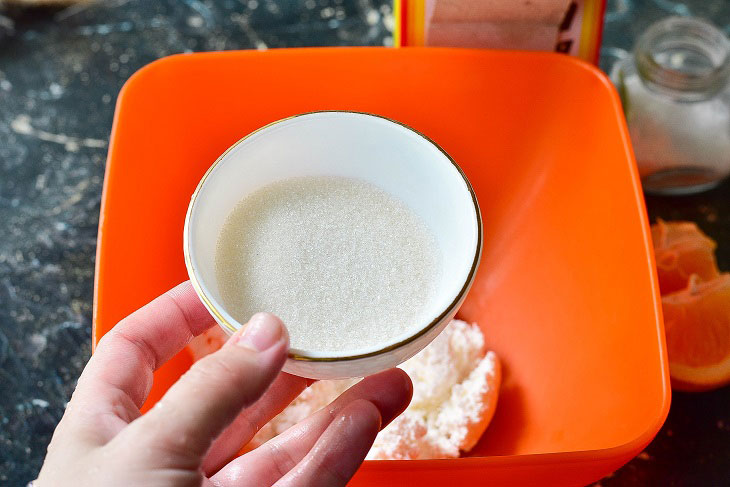 3. Cut the orange into slices, be sure to select all the seeds.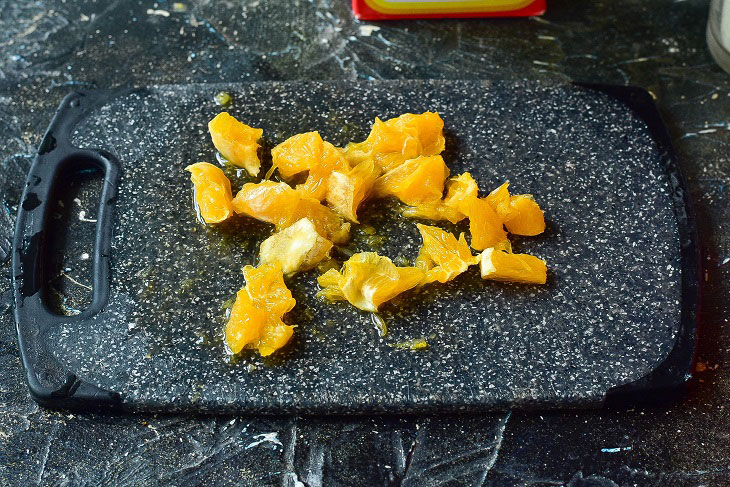 4. Send it to the bowl with the curd.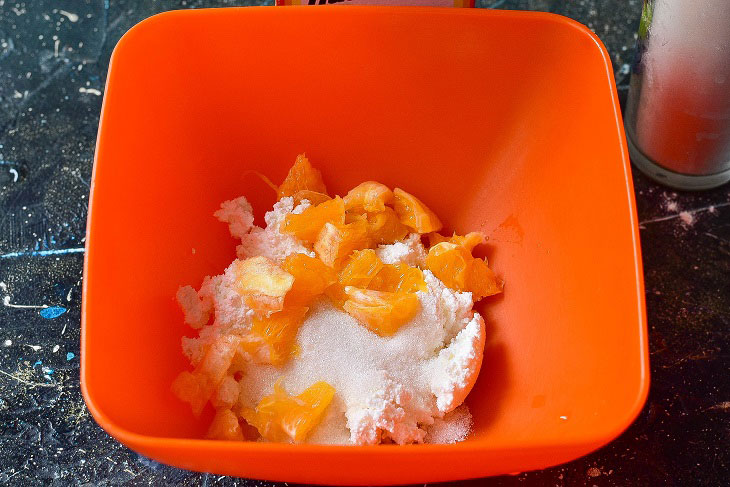 5. Pour in the soda.
If there is no soda, it's okay, since you can take baking powder as a replacement.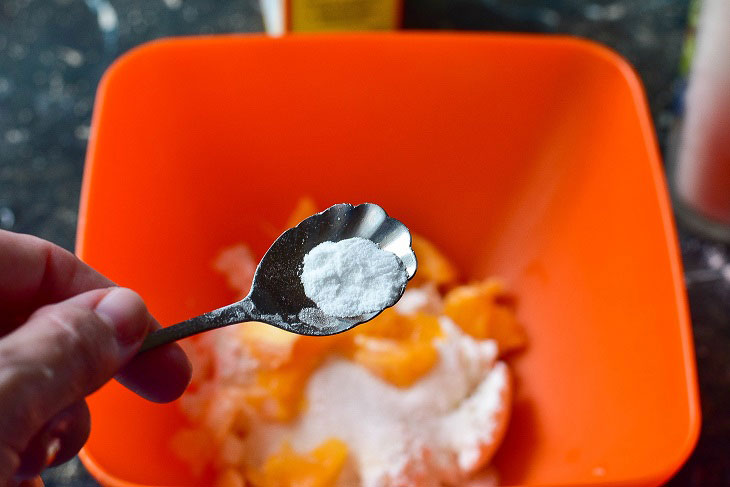 6. Now add extra flour.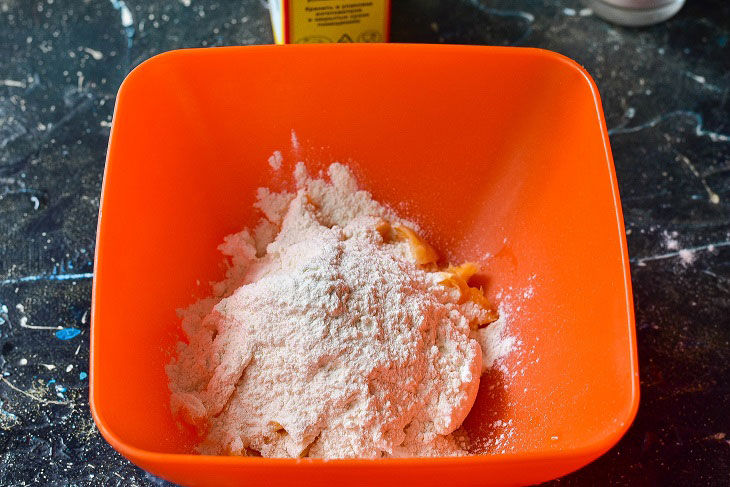 7. Knead the dough very well. If it is too sticky to your hands, then add a little more flour.
By the way, you can use not only wheat flour, but also rice or any other.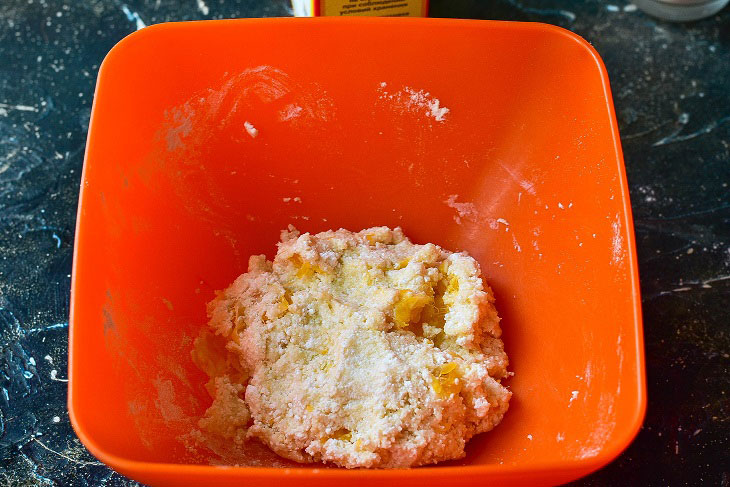 8. Wet your hands in water, form cookies with your hands. If you want, you can roll out the dough into a layer and squeeze out cookies with a cookie cutter. It is only desirable in this case not to make the layer too thin.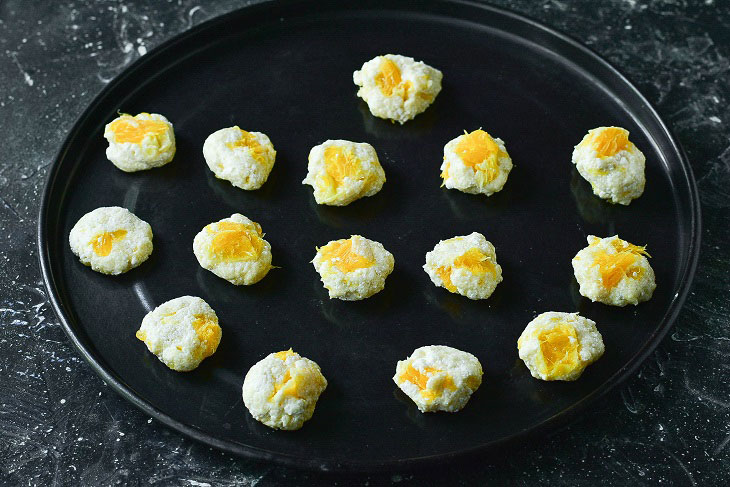 9. Send the cookie sheet to the oven. Set the temperature to 190 degrees. By the time it needs to be baked for 15-20 minutes, perhaps the time will be slightly different, since it all depends on the power and model of your oven exclusively.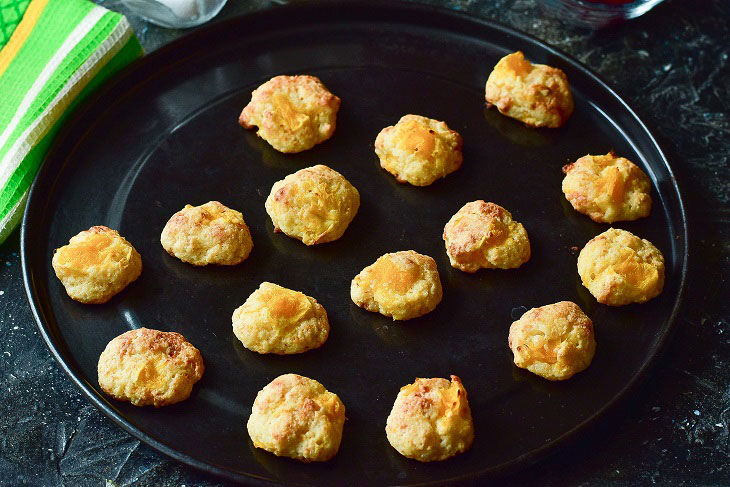 Here is such a cottage cheese cookie with an orange! Feel free to serve it to the table and do not forget about some delicious drink, for example, cocoa.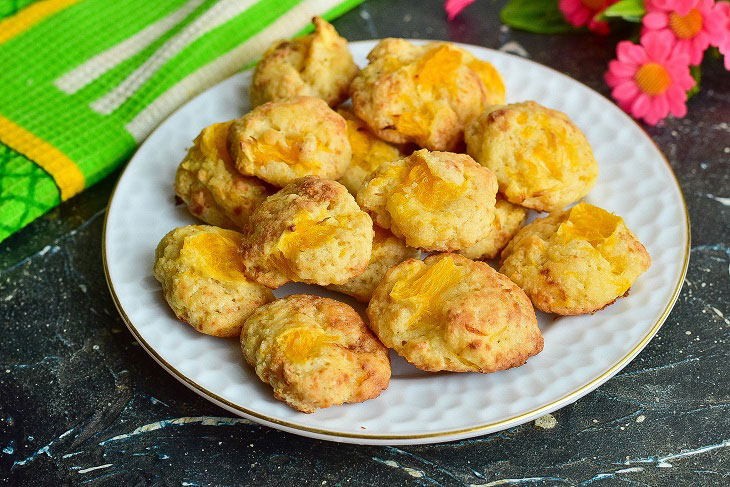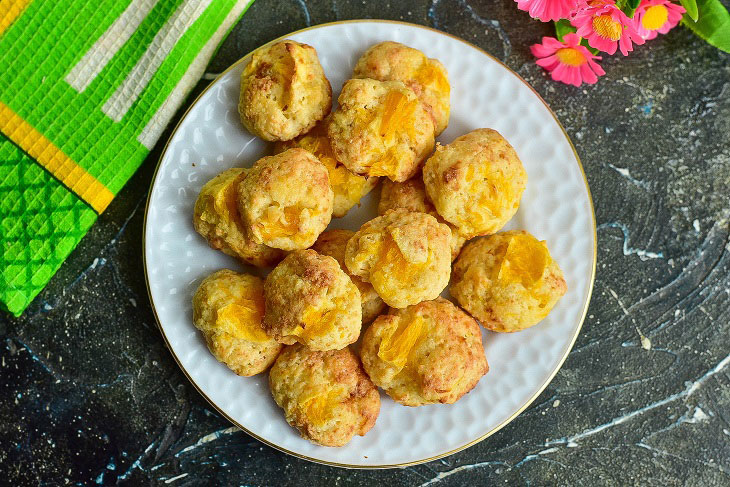 Enjoy your meal!