Lush cottage cheese donuts in the oven are always very tasty. They can be safely prepared not only from homemade cottage cheese, but also from the store. What is the best way to serve them to the table? Yes, absolutely with any hot drinks. You can also sprinkle them on top with powdered sugar, pour melted chocolate or icing. For lovers of dried fruits, I would like to say the following – they should be cut into smaller pieces and added directly to the dough. So ready-made donuts will come out even tastier.
By the way, such donuts are eaten with great pleasure even by those children who absolutely do not eat cottage cheese in their pure form. That is why, first of all, this recipe should be taken into account by mothers of such babies. This dish also has one big advantage – donuts are not fried in a large amount of oil on the stove, but are baked in the oven without the use of this ingredient at all. That is why they are less high-calorie and generally low-fat.
Ingredients:
Cottage cheese – 100 g.
Egg – 1 pc.
Salt – 1 pinch.
Sugar – 1.5-2 tbsp. l.
Baking powder – 0.5 tsp.
Premium flour – 150-180 g.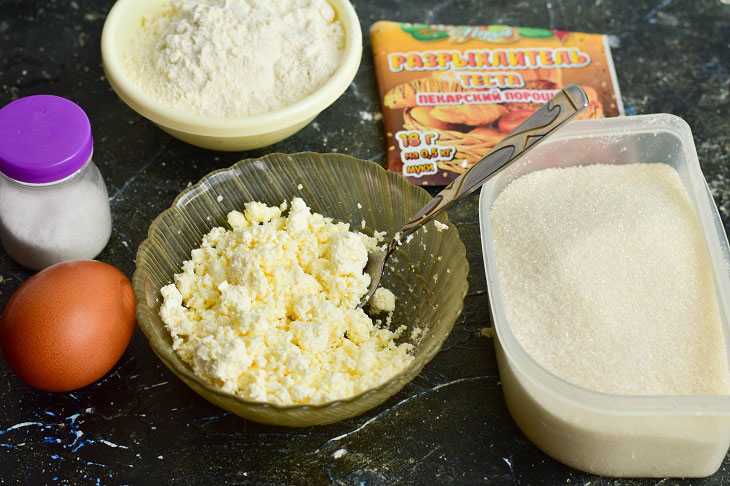 How to cook:
1. Put the cottage cheese in a deep bowl.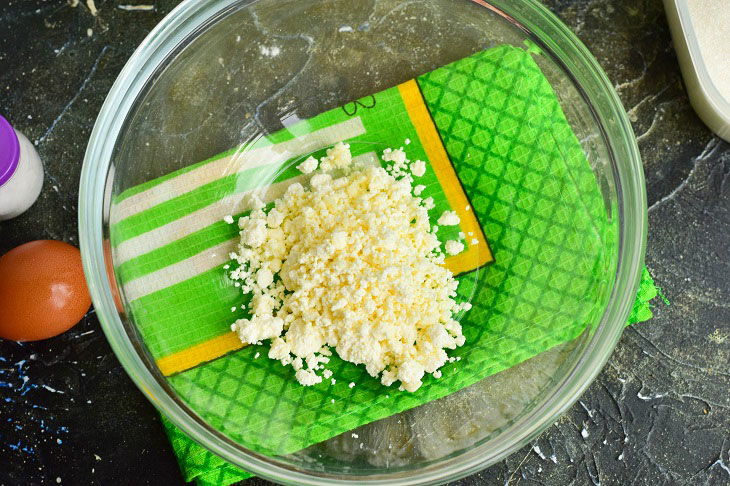 2. Immediately beat in a chicken egg to it.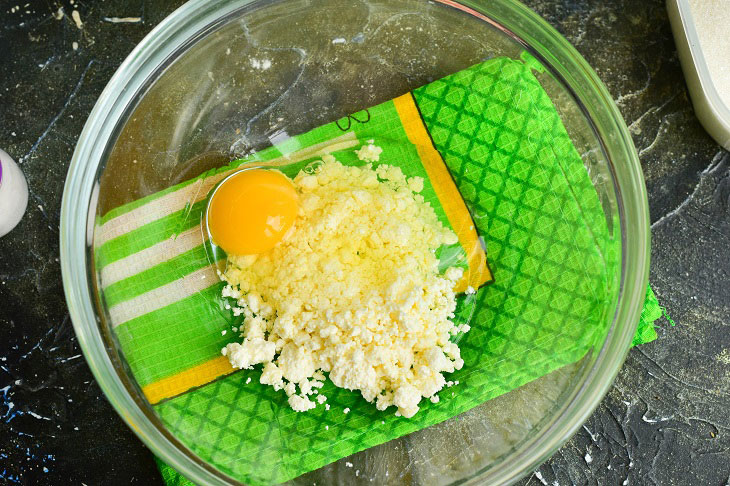 3. Now add salt and sugar.
Sugar can be safely replaced with powdered sugar or even honey can be added.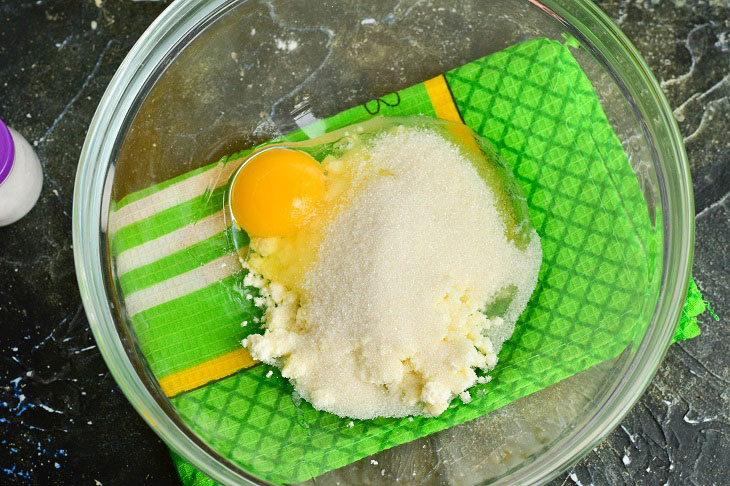 4. Using a mixer or a regular kitchen whisk, mix all the ingredients very well. You can also use an immersion blender for this purpose, so the mass will come out more homogeneous and the curd will be without lumps. Now add flour.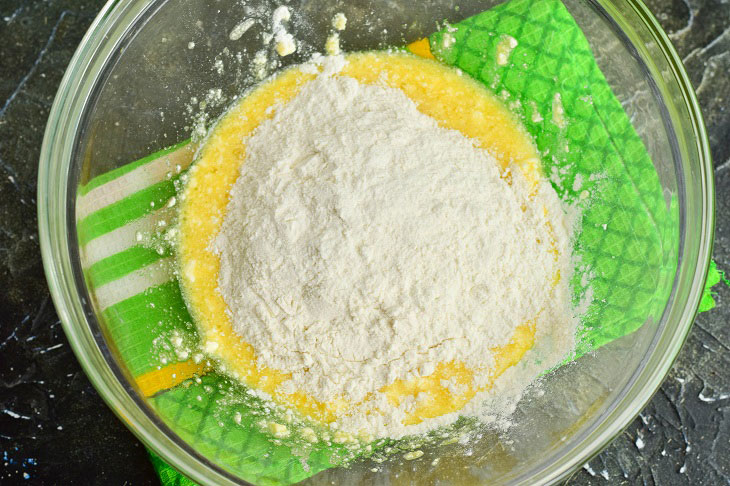 5. Pour in the baking powder.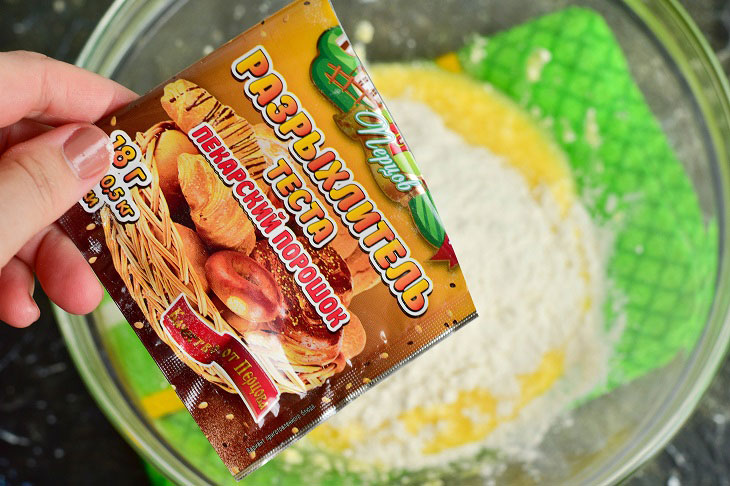 6. Now mix everything very well.
Curd dough should not stick to your hands at all and be quite soft in texture.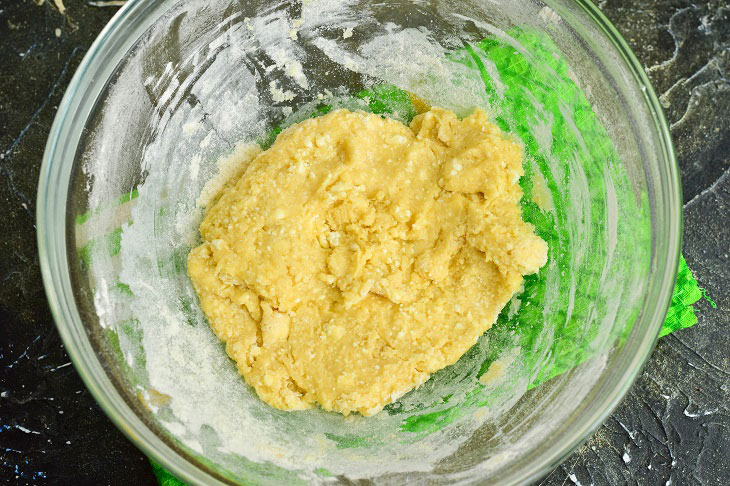 7. Moisten your hands with cold water, pinch off some dough and form a donut. Do the same with the rest of the mass. Put all the prepared donuts on a baking sheet, it does not need to be greased with oil.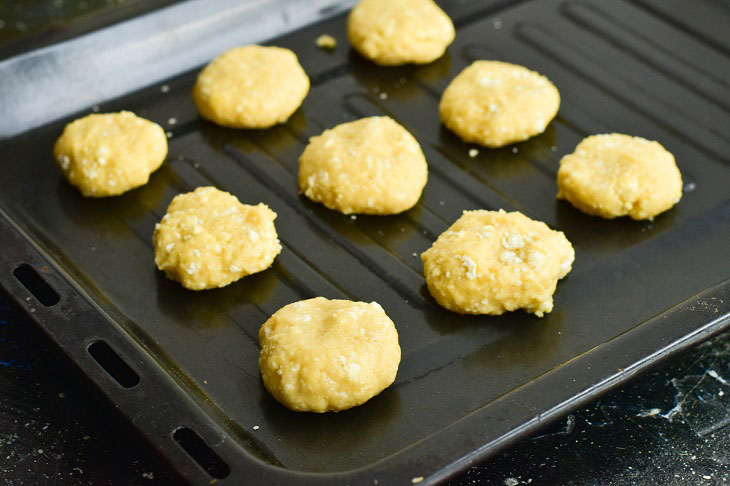 8. Send a baking sheet with donuts to an oven preheated to 190 degrees for 20-25 minutes.
You may have a slightly longer or shorter baking time, depending on the power of a particular oven model.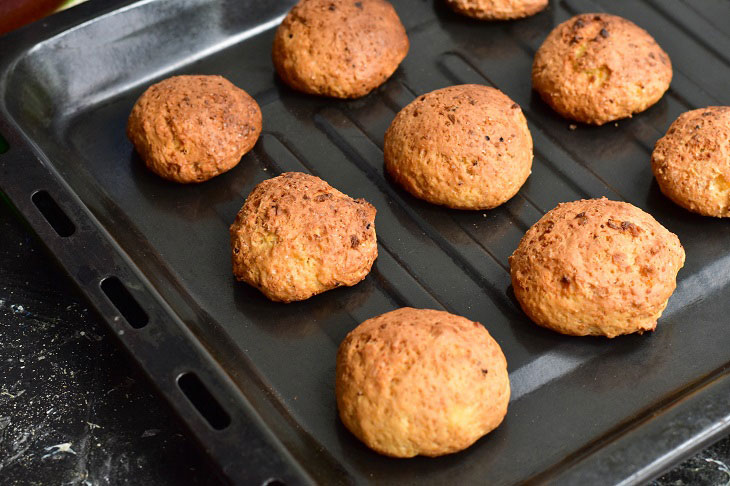 Here are the ready-made cottage cheese donuts!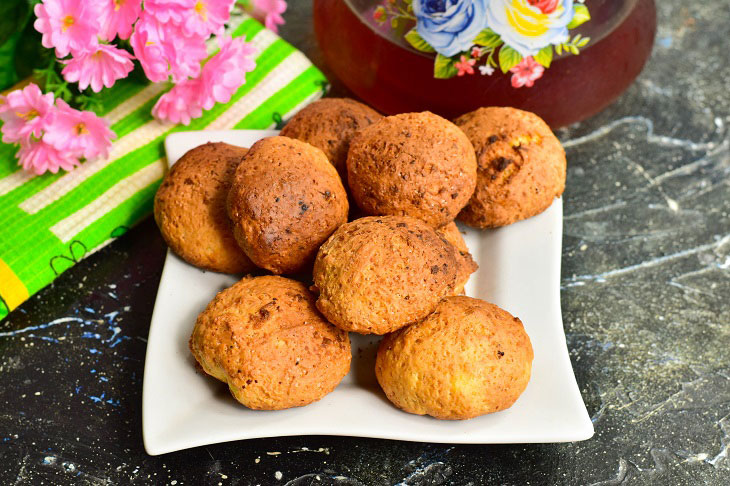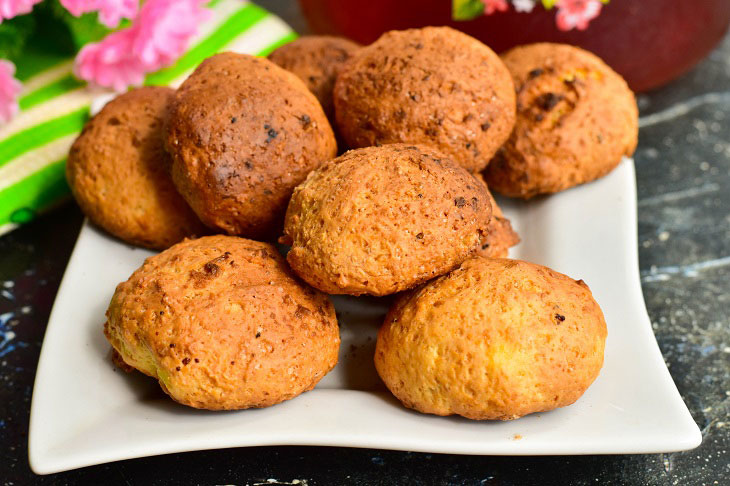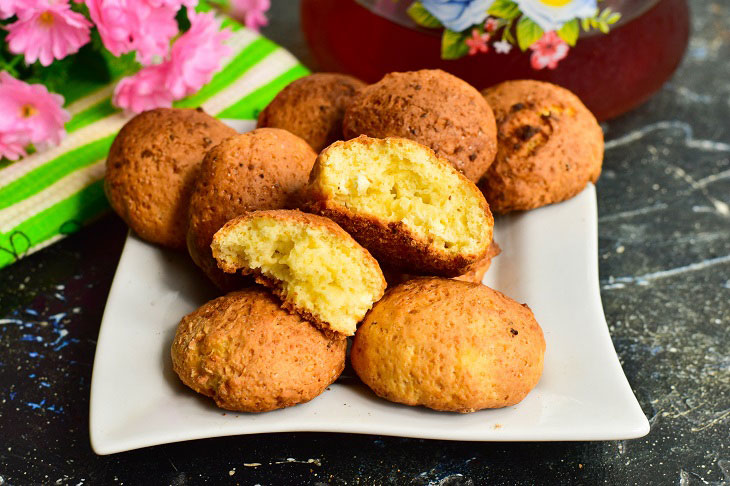 Enjoy your meal!