Judging by the showiness, this cake is definitely worthy of a prize. With the simplest ingredients, you get very beautiful pastries that can be easily put on the table in front of unexpected guests. An orange boiled in syrup gives a spicy bitterness due to the peel, but this even adds a certain charm. In terms of calories, even diet lovers can afford the cake, because it is quite light and will not settle on the waist in the form of extra centimeters.
Ingredients:
For test:
Wheat flour – 200 g.
Butter – 120 g.
Chicken eggs – 3 pcs.
Sugar sand – 150 g.
Zest and juice of one orange
Baking powder – half tsp.
Vanillin – a third of a teaspoon
For filling:
Orange – 1 pc.
Filtered water – 120 ml.
Sugar – 80 g.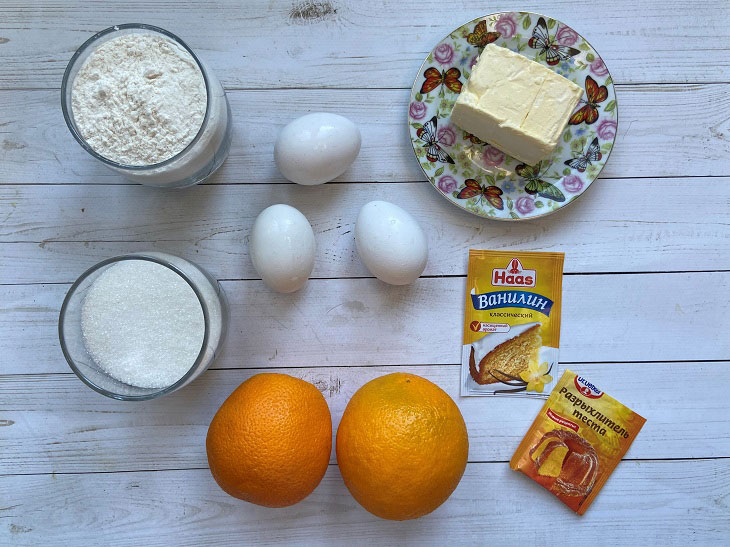 How to cook:
1. Depending on the size, you can take one or two fruits, which you want to cut into rings about a centimeter wide. Heat water in a saucepan and add sugar.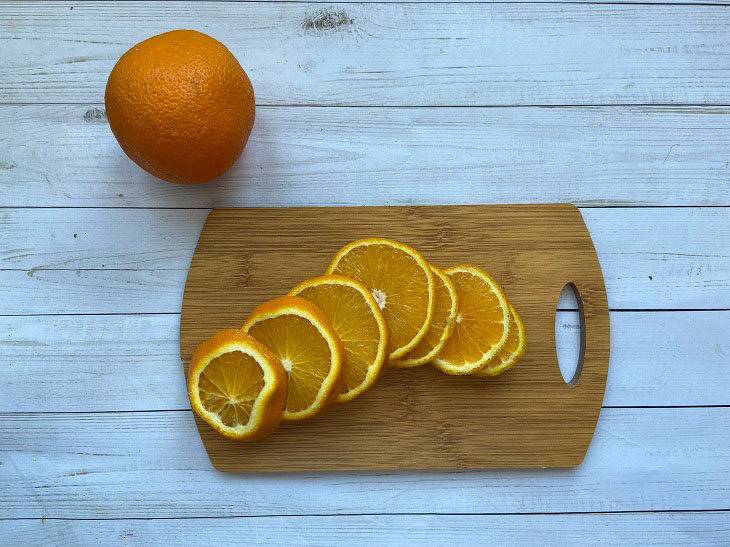 2. When the sugar is completely dissolved, dip the orange slices into the syrup. They should be boiled for thirty minutes, and then allowed to cool slightly.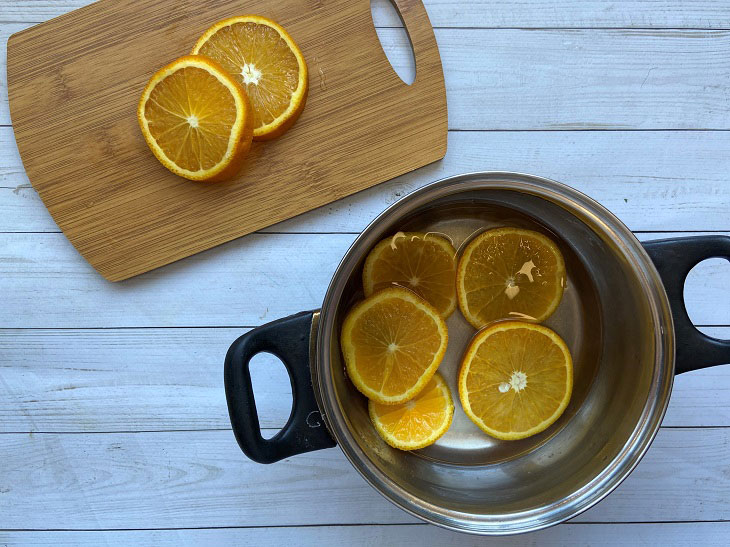 3. Mash softened butter and mix with sugar. To do this, you can use a mixer or a hand whisk.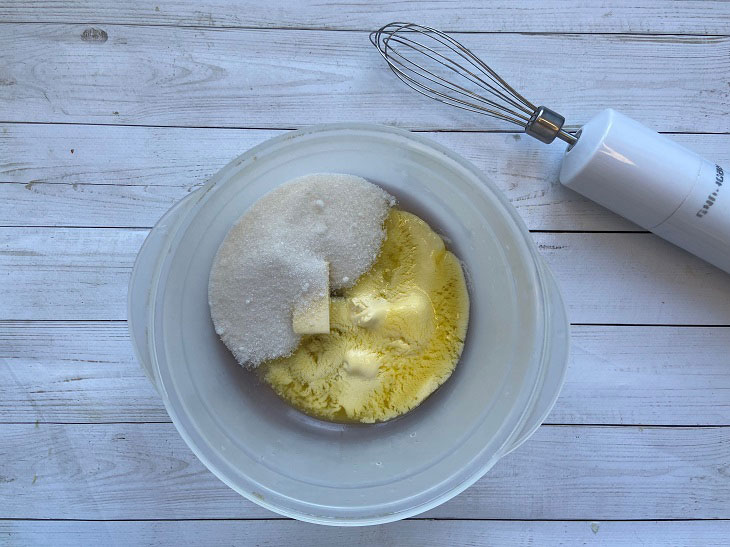 4. Now it's the turn of the eggs. They need to be washed and added one by one to the bowl with the dough base.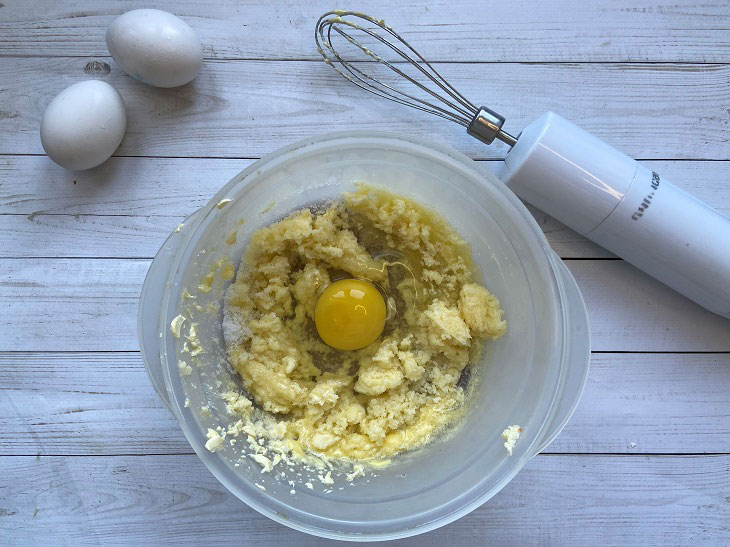 5. Peel the zest from one orange using a grater. Until it dries up, pour the zest into the dough.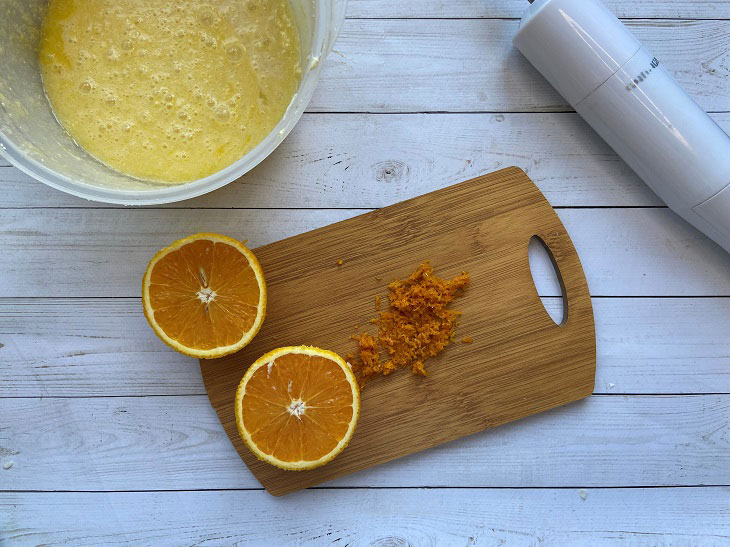 6. Cut the orange in half and squeeze the juice from one half into the bowl.
If required, the juice must be passed through a sieve so that the bones do not get into the dough.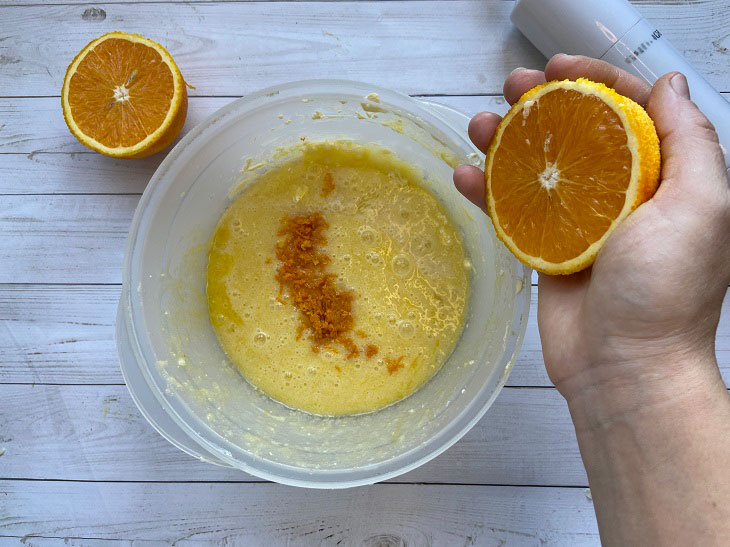 7. Now add vanilla. It will give the cake a delicate aroma and enhance the smell of orange.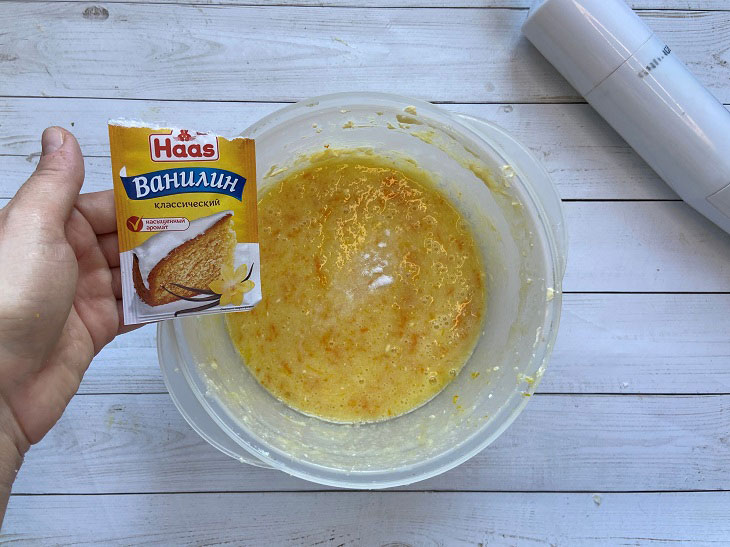 8. It remains to add flour, previously sifted through a sieve, and baking powder. Thoroughly mix the dough until smooth.
9. Line a baking dish with parchment paper and carefully lay out the orange rings that have been boiled in syrup.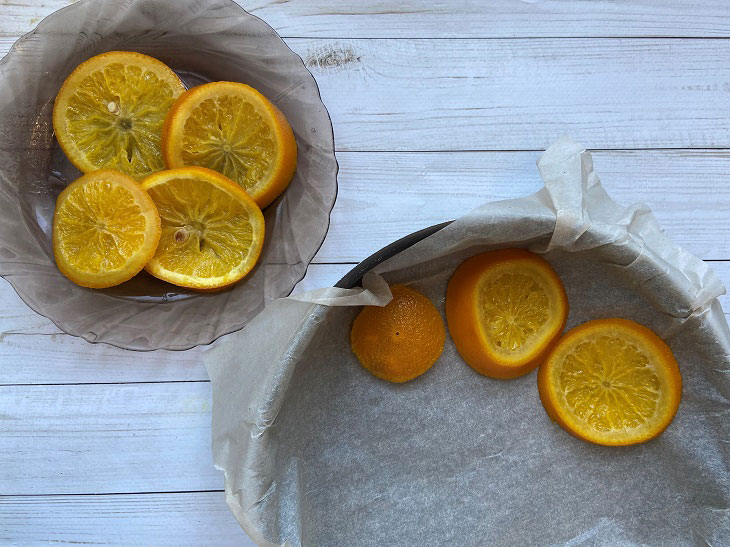 10. Keep in mind that this cake is classified as a flip cake, so the oranges need to be laid out with the beautiful side down.
If you have prepared two oranges, then you need to lay them out so that they go on board.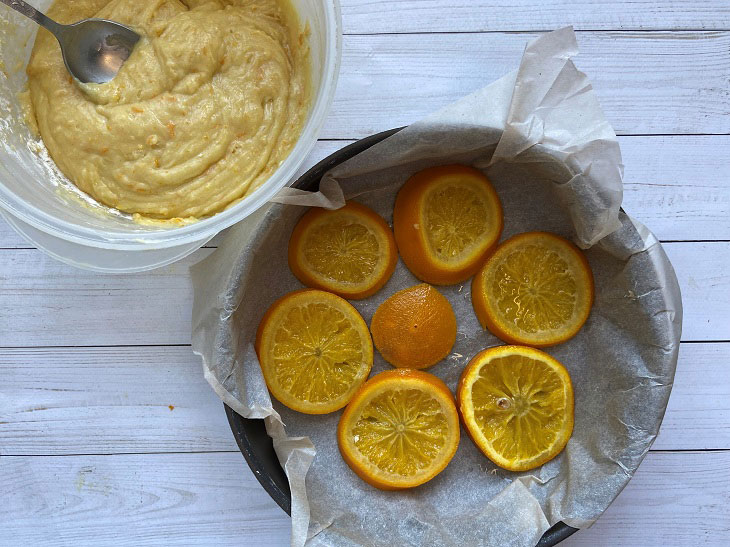 11. Gently pour the orange batter into the mold and place in the oven. Bake for 30-35 minutes, readiness can be checked with a regular toothpick.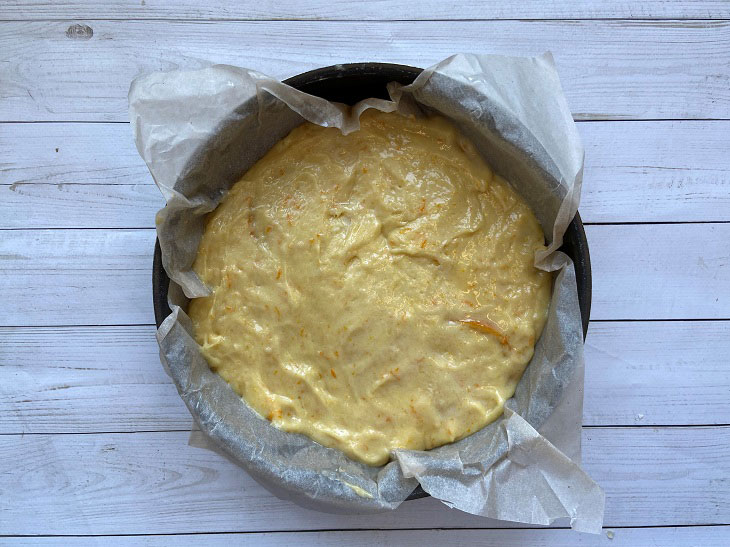 12. When the cake is baked, it needs to be allowed to stand for at least five minutes. This is necessary so that the removal of parchment paper does not disturb the appearance.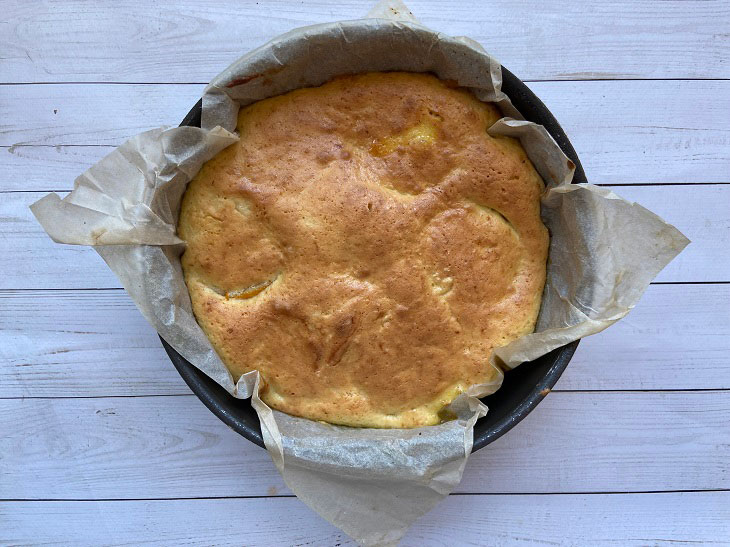 The cake can be served warm or cold. Green tea or hibiscus is best for drinks.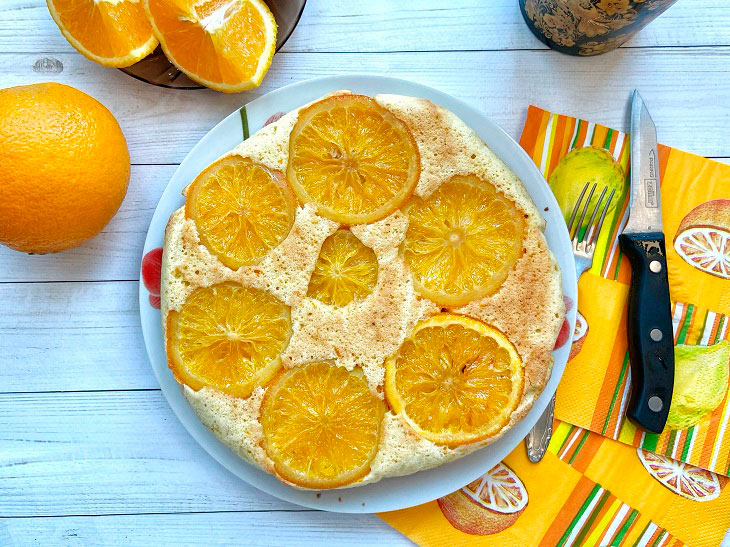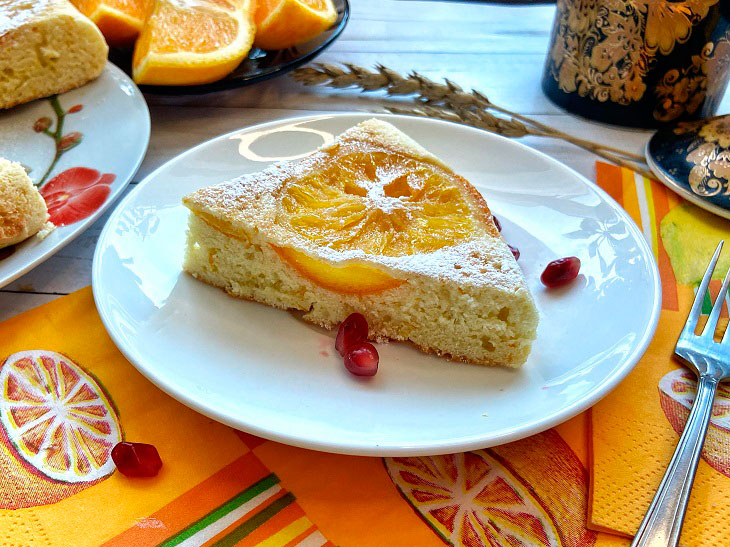 Bon appetit!