When preparing syrniki, wheat or rice flour is usually used so that the dough becomes thicker and the syrniki do not fall apart during frying. In our version, semolina was taken instead of flour, because in fact semolina is the same wheat flour, but of a coarser grinding.
Let's prepare the necessary products according to the list to cook cheesecakes with semolina.
Ingredients:
Cottage cheese 5% fat – 180-200 g.
Chicken eggs category C1 – 1 pc.
Sugar – 1 tbsp. l.
Semolina – 3 tbsp. l.
Salt – a pinch.
Vanilla sugar – 5 g.
Vegetable oil – for frying.
Breadcrumbs (or flour) – for breading.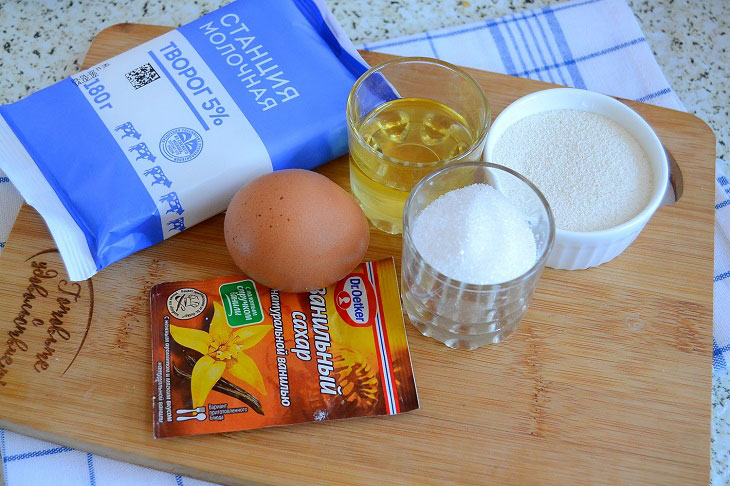 How to cook:
1. Break the egg into a bowl, add a pinch of salt, sugar and vanilla sugar.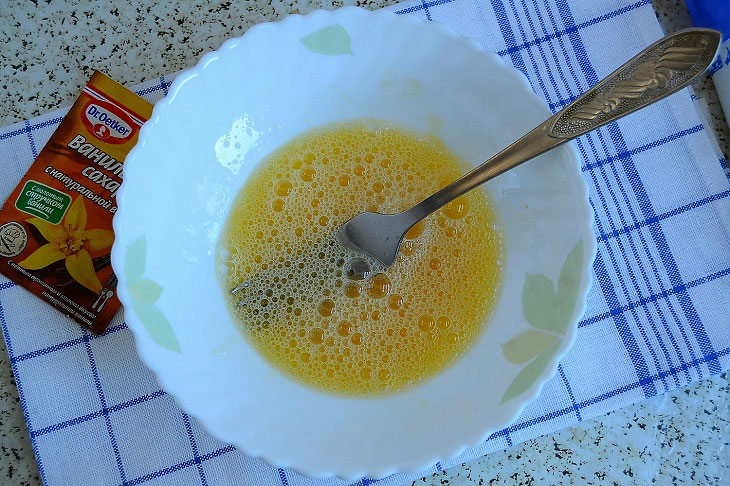 2. Add cottage cheese and semolina.
If your cottage cheese is too wet, then it is advisable to wrap it in a clean cotton cloth and leave it on a plate or wooden board under light oppression for half an hour to separate excess whey.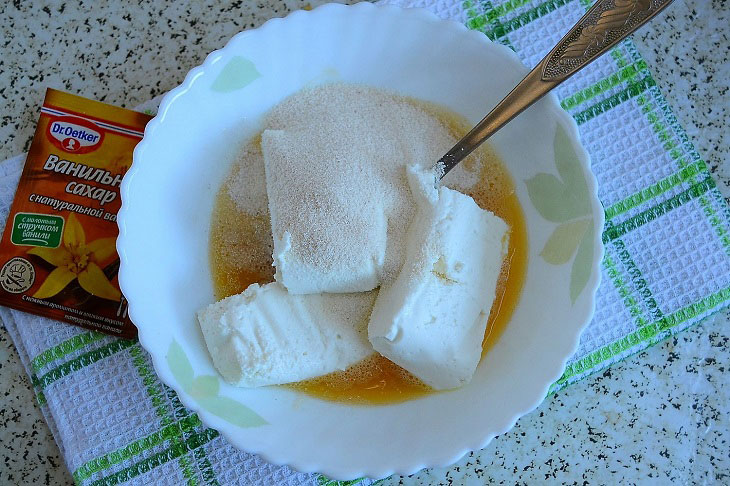 3. Using a fork, thoroughly knead the cottage cheese and combine all the ingredients into a homogeneous mass. You can use an immersion blender at this stage. Leave the curd dough alone for 15 minutes to swell semolina.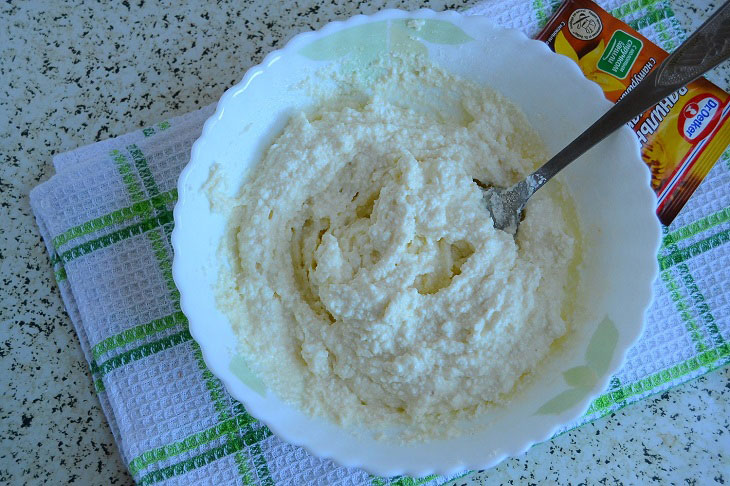 4. We form cheesecakes with semolina using a spoon dipped in cold water. We give them a rounded shape and bread in ground crackers. Crackers can be replaced with regular flour.
The thickness of the curd dough blanks should be no more than one and a half centimeters, otherwise the cheesecakes may remain raw during frying inside.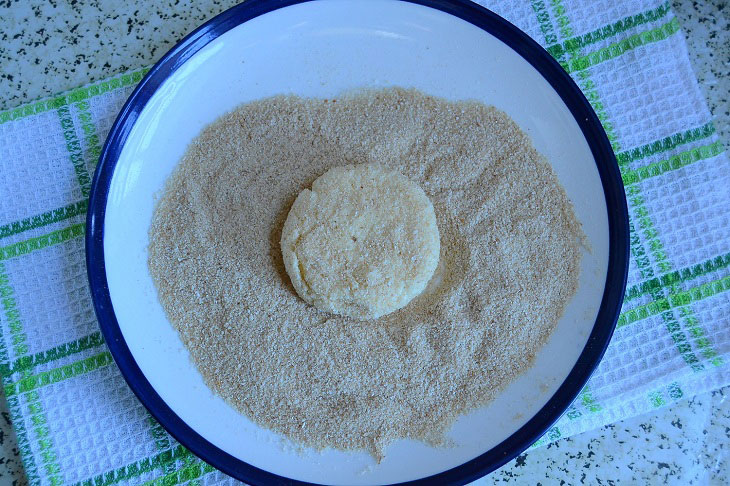 5. Heat the vegetable oil in a frying pan a little. We lay out our test pieces. Fry them until golden brown for about a couple of minutes on each side. After that, they can be transferred to a napkin to remove excess fat.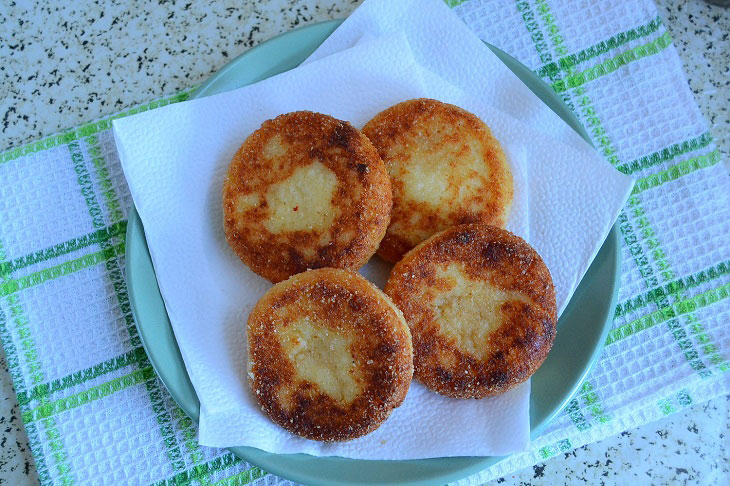 Cheese pancakes with semolina are ready. Serve them hot with sour cream, condensed milk or fruit jam.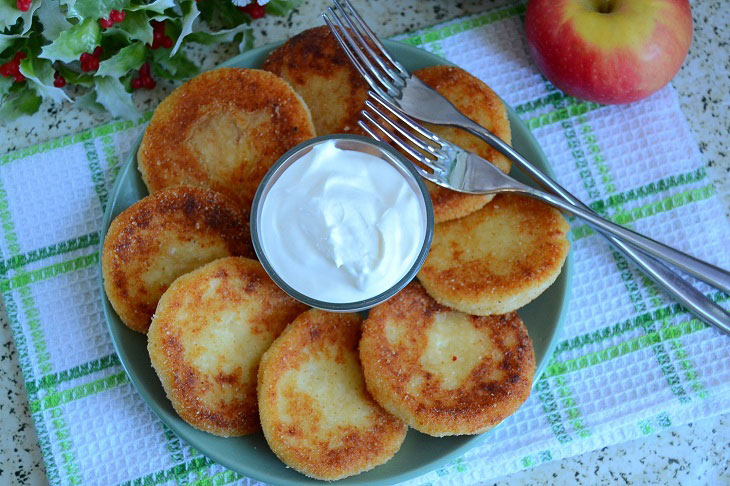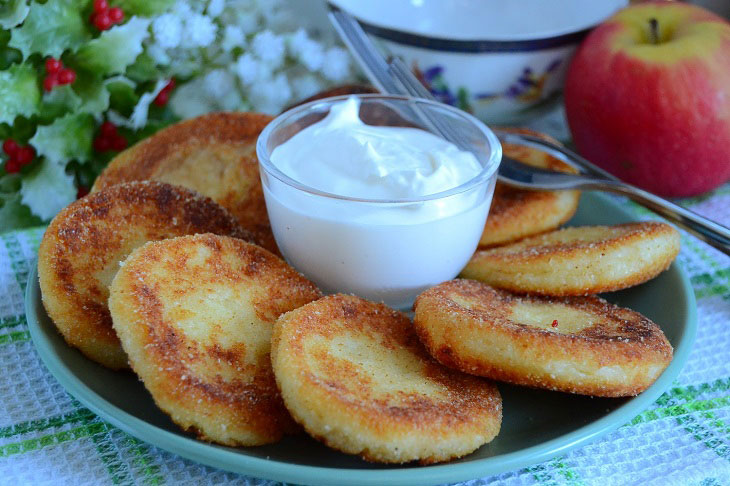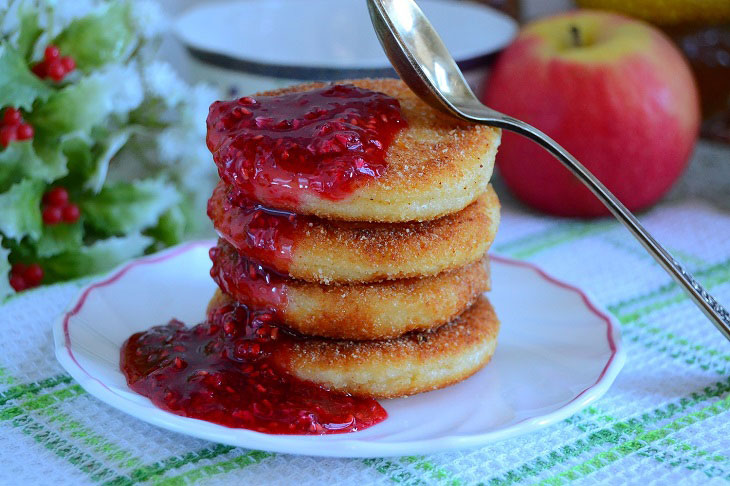 Bon appetit!