This dish can be served on the table for those who love vegetarian dishes. Also suitable for a change in the post. The couscous itself is quite high-calorie, so it is not necessary to say that the dish is not nutritious enough. At the same time, it is unexpected that the taste of cutlets vaguely resemble meat cutlets, so even meat-eaters will like it. Put sour cream and fresh vegetables on the table along with cutlets.
Ingredients:
Couscous – 1 tbsp. (200 g).
Boiled water – 2 tbsp.
Bulb – 1 pc.
Small carrot – 1 pc.
Chicken egg – 1 pc.
Wheat flour – a couple of tbsp. l.
Crushed breadcrumbs for breading – a little.
Vegetable oil – for frying.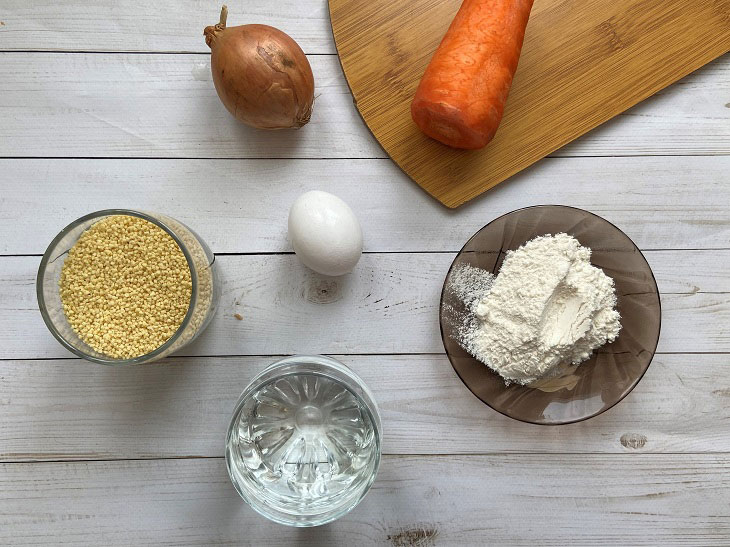 How to cook:
1. Carrots need to be washed and peeled, and then grated on a coarse grater. Root crops need to choose a juicy and red variety.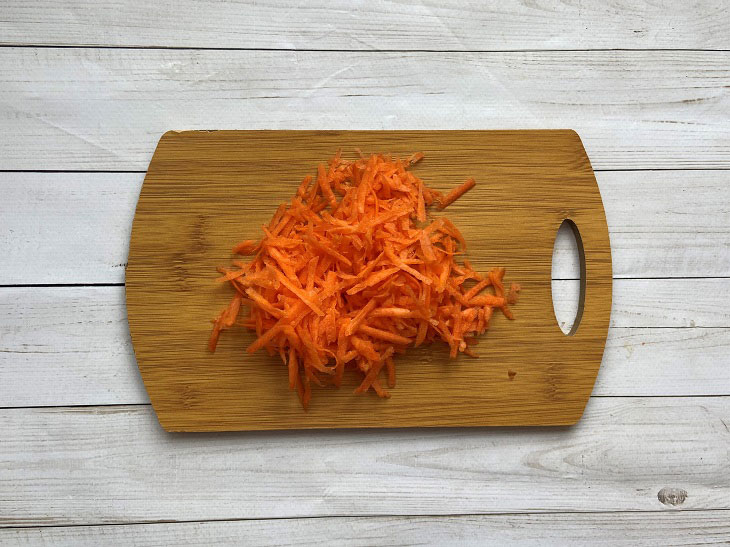 2. Peel and chop the onion as finely as possible. You can also grate the vegetable if you want more juiciness in the finished dish.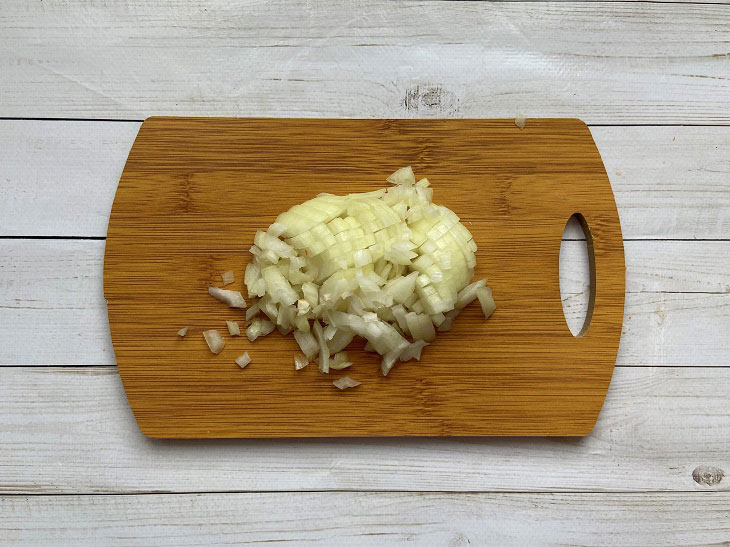 3. Fry the vegetables in vegetable oil for three minutes to make the vegetables soft.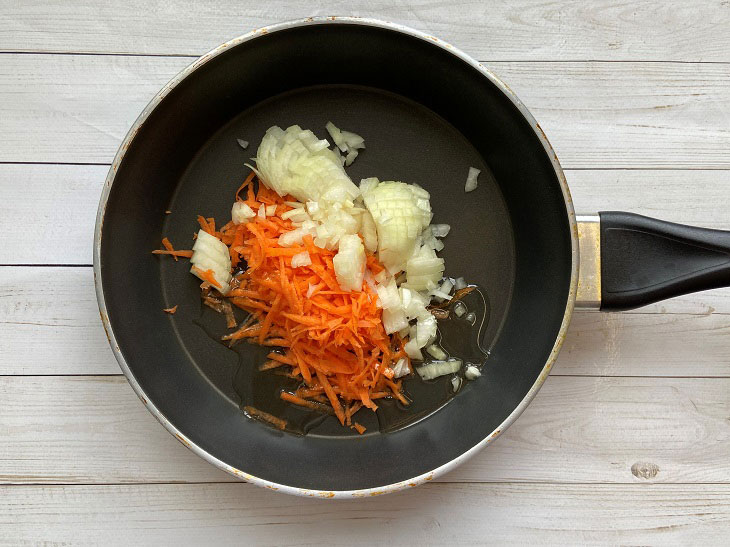 4. Pour the grits into a deep bowl and pour boiling water over it. After that, you need to wait a quarter of an hour for the couscous to swell properly.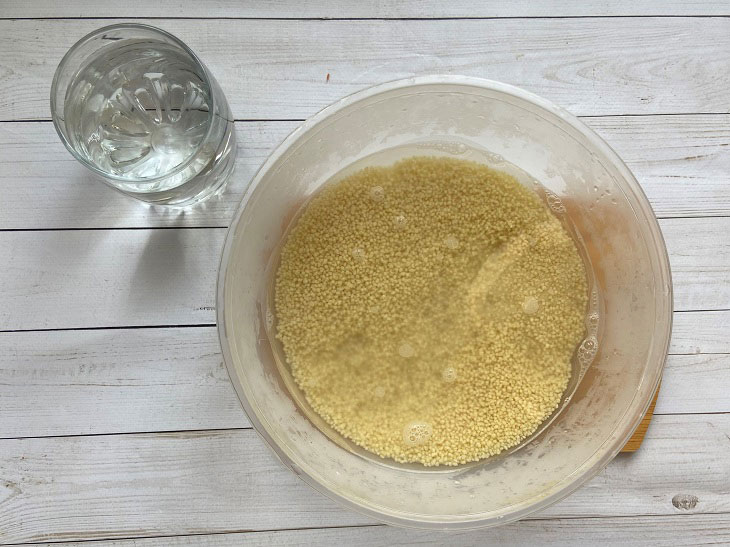 5. After the cereal has increased in size, you need to pour the roast into it and mix.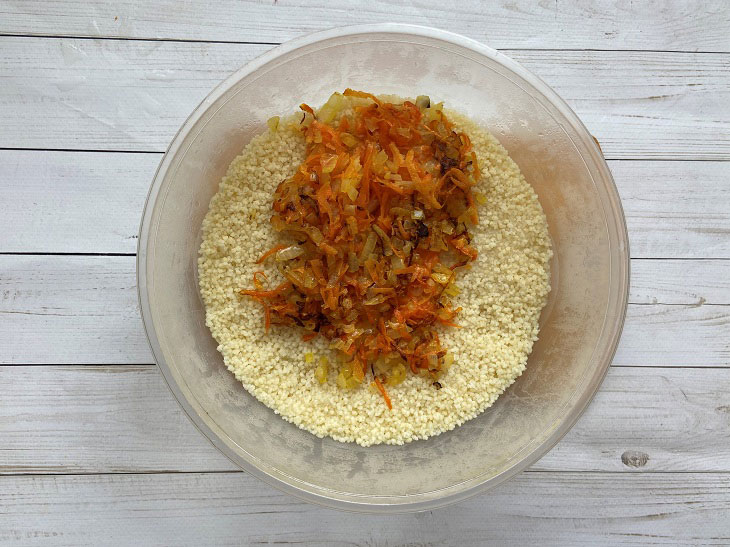 6. Wash a chicken egg, or a couple of quail eggs, and beat it into a bowl with cereals.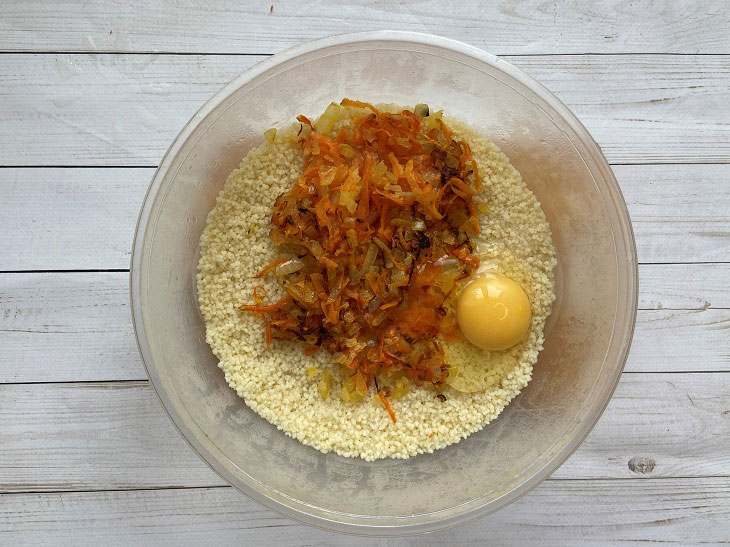 7. Sift the wheat flour and add to the bowl with the patty base. After that mix well.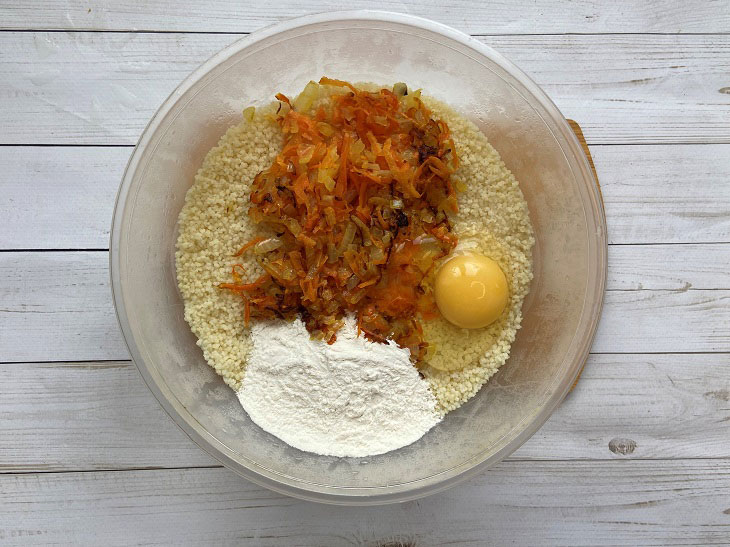 8. Spices should be added to your taste. It is best to complement the dish with regular salt and a mixture of peppers.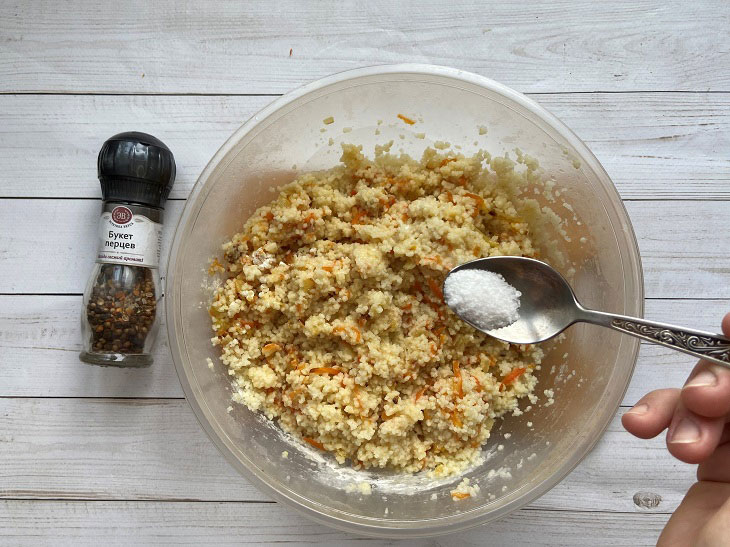 9. From the resulting minced meat, small cutlets should be molded. It is better to first blind them from the entire quantity, and then do the frying.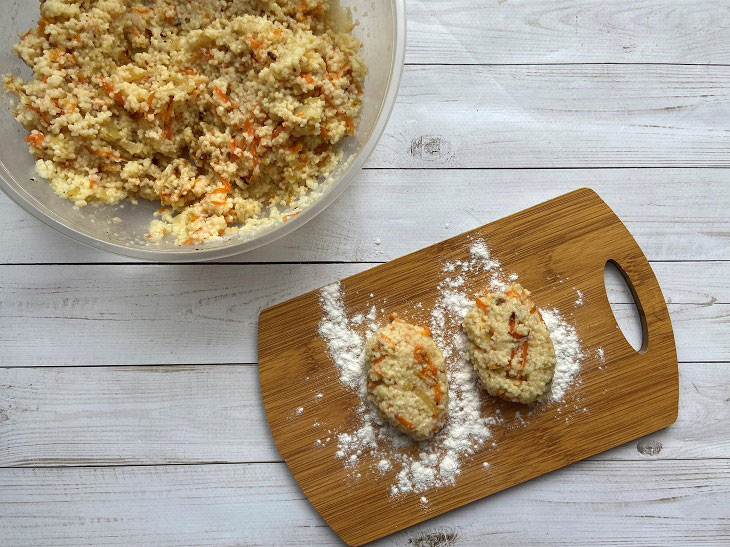 10. Roll cutlets in breadcrumbs. This will give the patties a nice crispy look.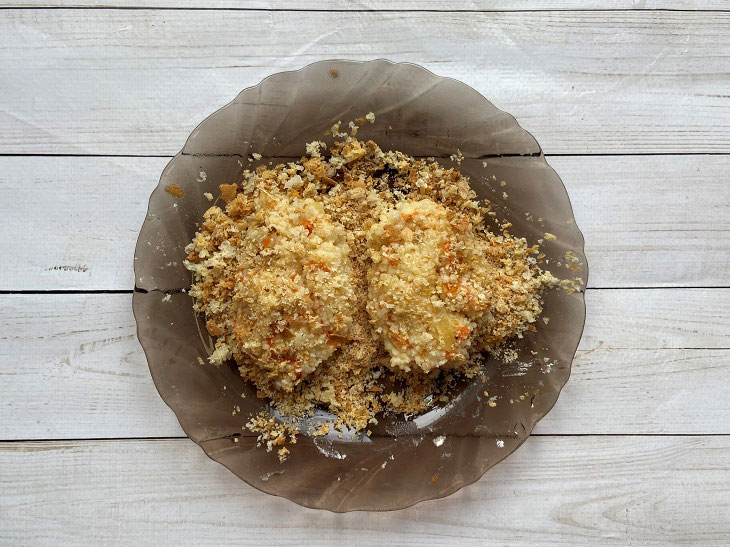 11. Fry the cutlets over medium heat for a couple of minutes on each side. It is impossible not to fry them, since all the ingredients are already ready. Serve with sour cream or cheese sauce, any vegetable salad will also fit perfectly.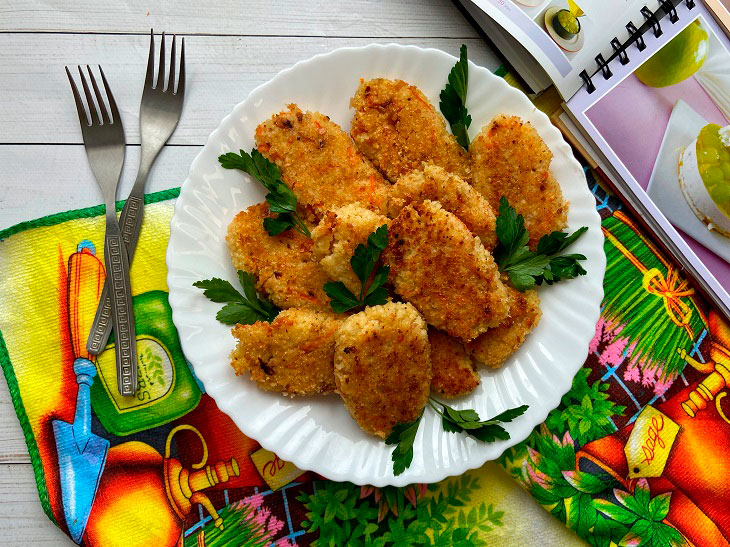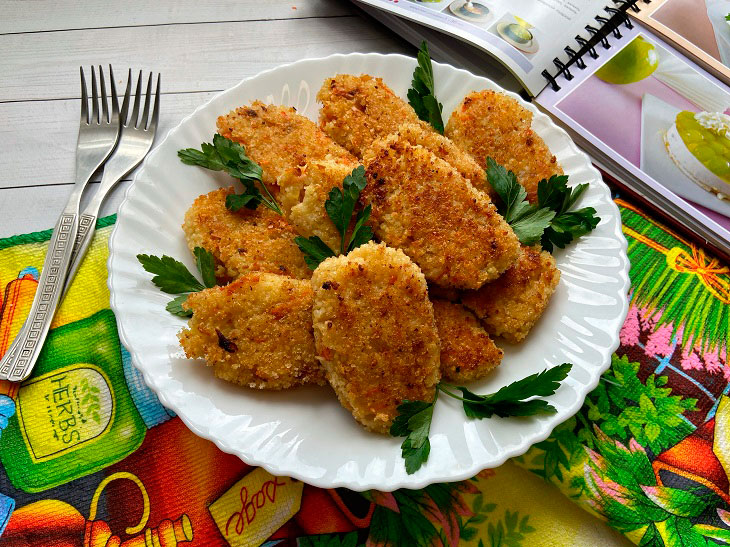 Bon appetit!