Perhaps there is no other zucchini dish as easy and quick to prepare as zucchini fried in batter. Vegetables are fried until cooked in a frying pan in a gentle batter, which retains their juiciness. For a richer taste and aroma, parsley is added to the batter.
Ingredients:
Zucchini – 250-300 g.
Wheat flour – 130 g.
Cold water – 6 tbsp. l.
Egg – 1 pc.
Parsley greens – 3 sprigs.
Freshly ground black pepper – to taste.
Salt – to taste.
Refined sunflower oil – for frying.
Cooking time: 35 minutes. Servings Per Container: 2.
How to cook:
1. Wash the zucchini, cut off the stalks. Slice the zucchini into slices about 1 cm thick.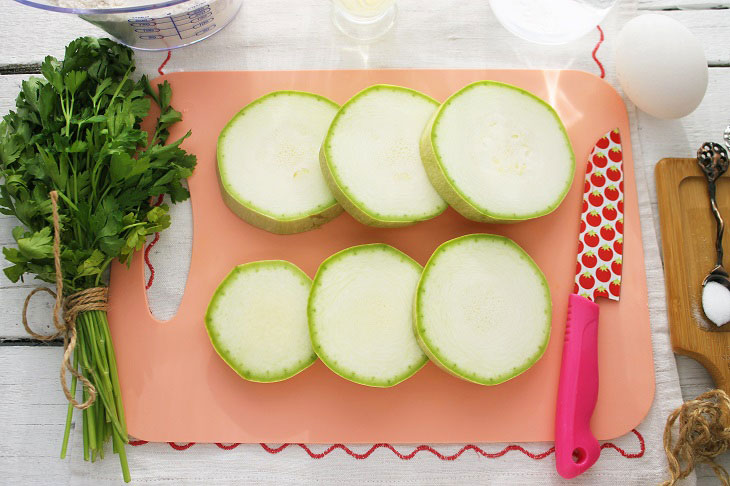 2. Prepare the batter. Sift flour into a deep bowl.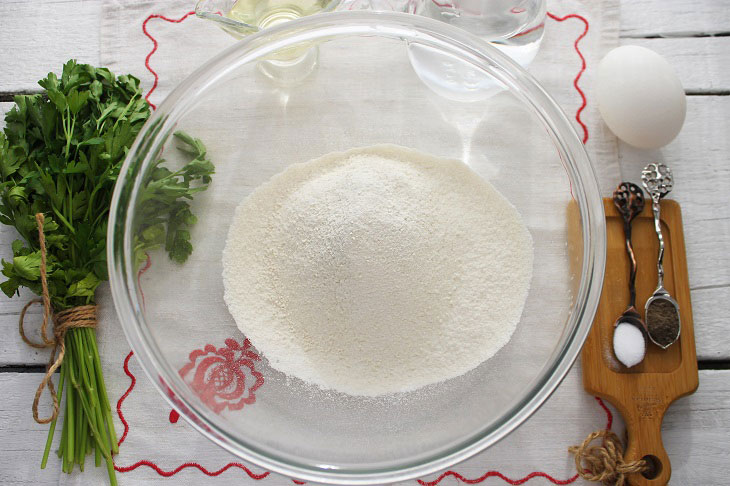 3. Add freshly ground black pepper and salt. Mix dry ingredients.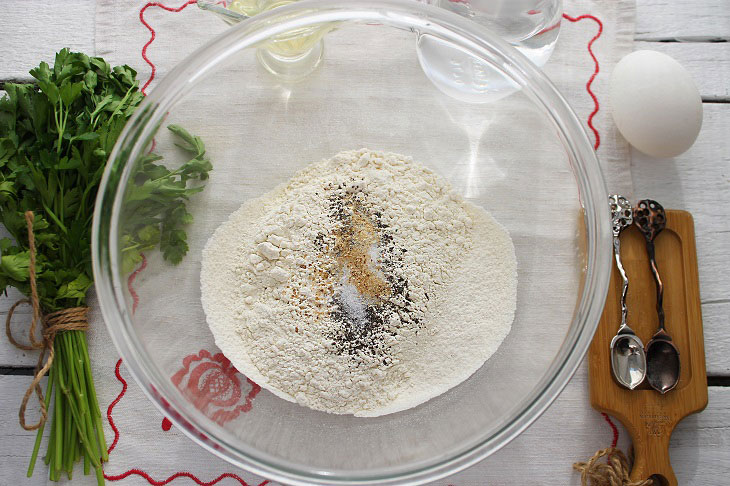 4. Beat in the egg.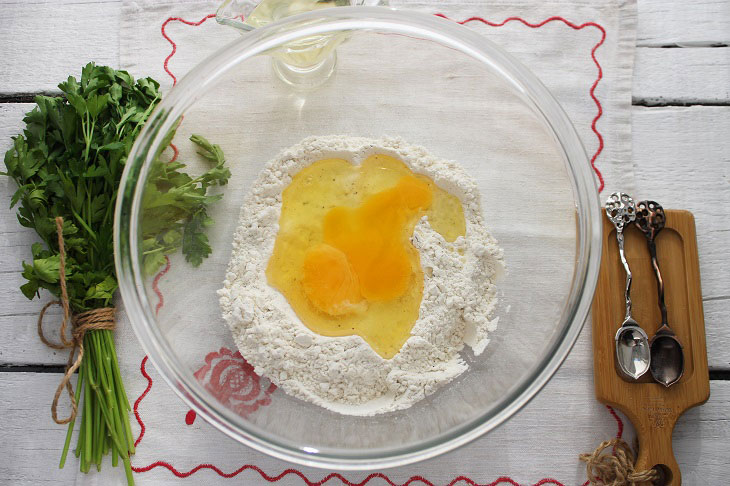 5. Pour in cold, or even better, ice water.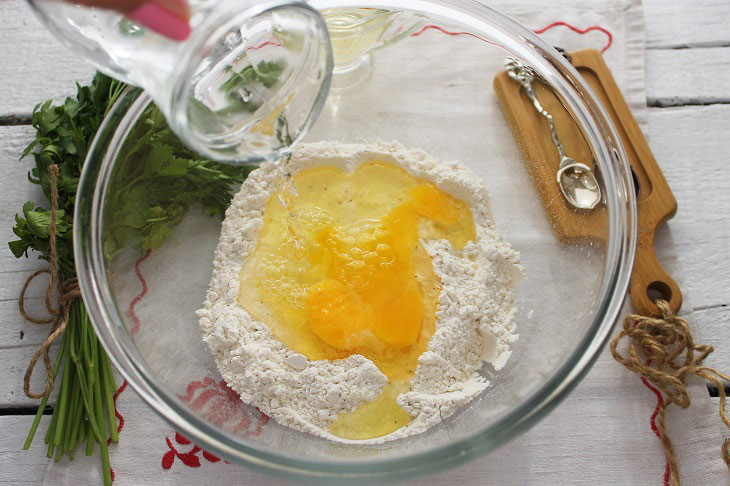 6. Mix all the ingredients with a mixer until smooth. You can also do this with a fork. The resulting mass should be smooth (without lumps) and resemble thick sour cream in consistency.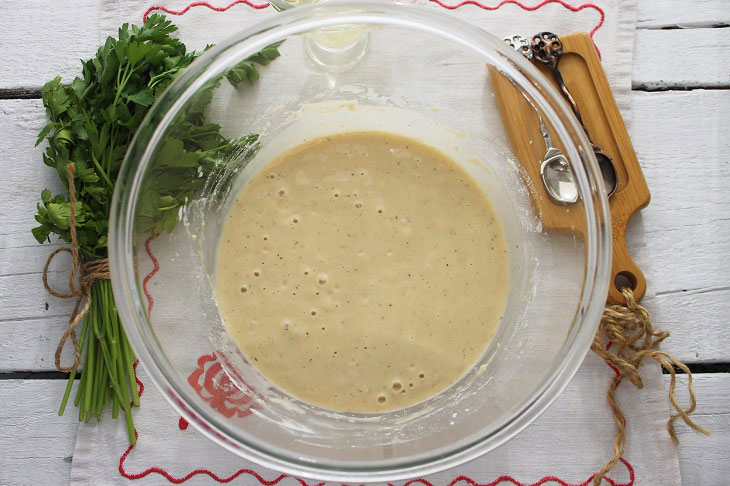 7. Rinse the parsley, shake off the water and chop finely.
You can replace parsley with dill or, for example, cilantro.
Pour into a bowl. Stir.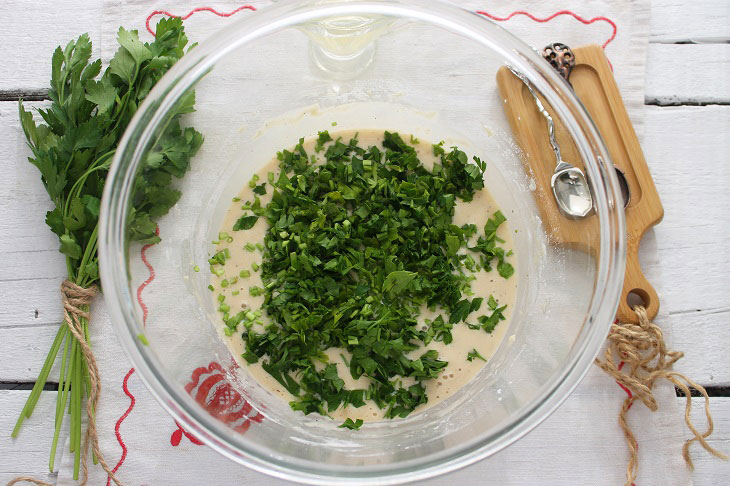 8. Heat sunflower oil in a pan. Dip the zucchini rounds in the batter one by 1.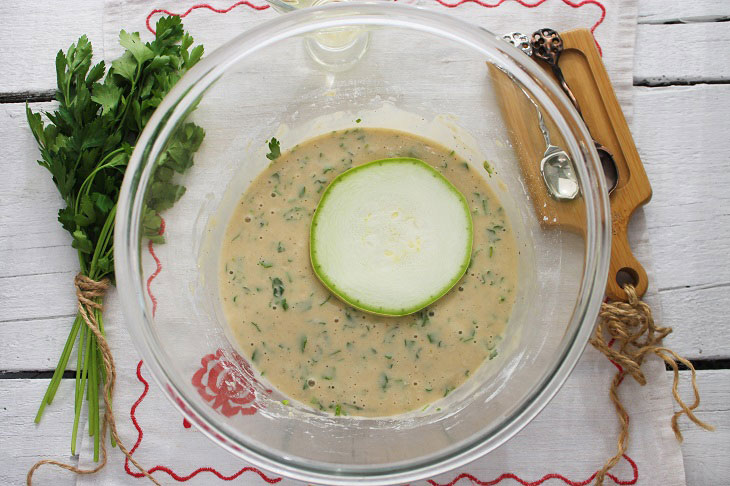 9. Put a serving of zucchini in a pan and fry on both sides until golden brown.
If you want to get a crispier crust as a result of frying zucchini, add 1 tablespoon of vodka to the batter.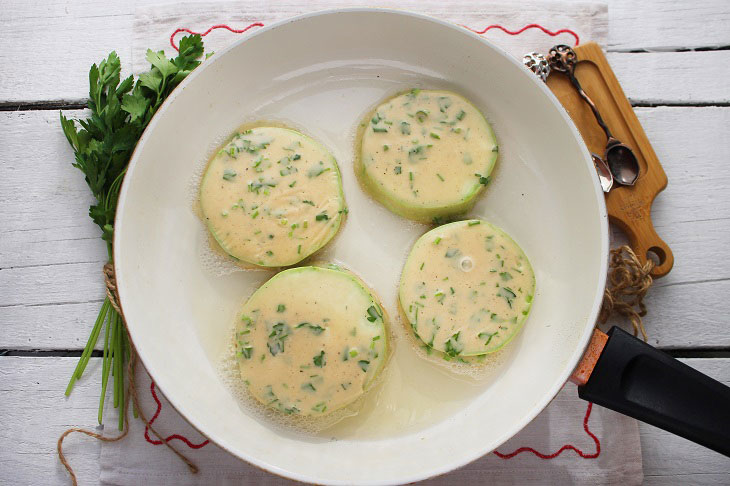 10. Next, cook the rest of the zucchini in the same way. Lay them out on a paper towel to remove excess oil.
Put the batter-fried zucchini on a plate, decorate with herbs and serve. As an addition to this dish, you can serve sour cream, mayonnaise, ketchup.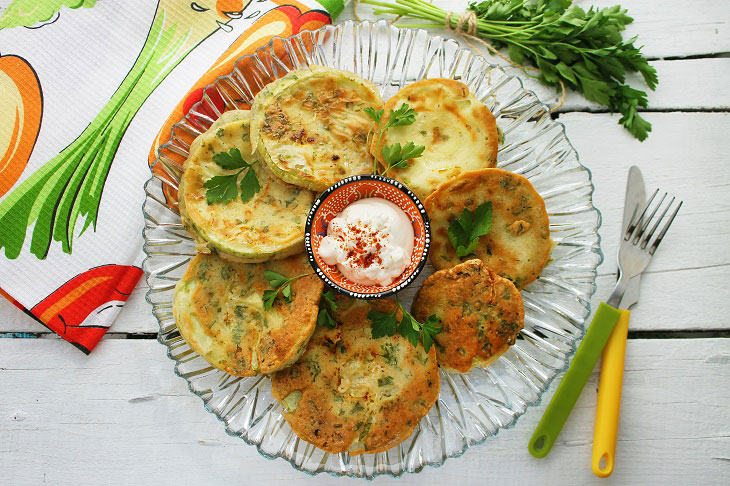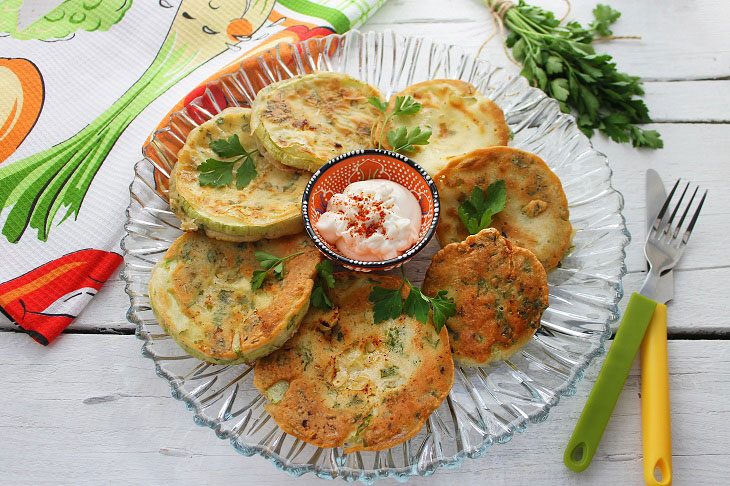 Bon appetit!