Fragrant and hearty mushroom soup with cheese will delight you with an interesting taste and excellent nutritional value. A meat-free dish is being prepared, which will certainly please people who refuse animal products. In addition, the traditional Russian soup with porcini mushrooms has a very low calorie content. If you do not know how to use dried porcini mushrooms rationally and tasty, then this step-by-step recipe with photos is for you!
Such a first course can be easily prepared with any dried mushrooms: chanterelles, porcini mushrooms, oyster mushrooms. The soup has a velvety creamy texture, delicate taste with a bright mushroom tinge. The dish is prepared in just 25 minutes! Therefore, a quick soup will definitely appeal to many housewives. Serve it with croutons, garlic buns, greens pies or potatoes.
Ingredients:
Black pepper – to taste.
Onion – 1 pc.
Processed cheese – 1 pc.
Potatoes – 2 pcs.
Dried parsley – to taste.
Carrots – 1/2 pc.
Dried porcini mushrooms – 1 tbsp. l.
Salt – to taste.
How to cook:
1. Grind peeled root crops. Potatoes should be cut into small cubes, and carrots – into thin circles. Pour the components with water and send to the fire – cook until the potatoes are half cooked.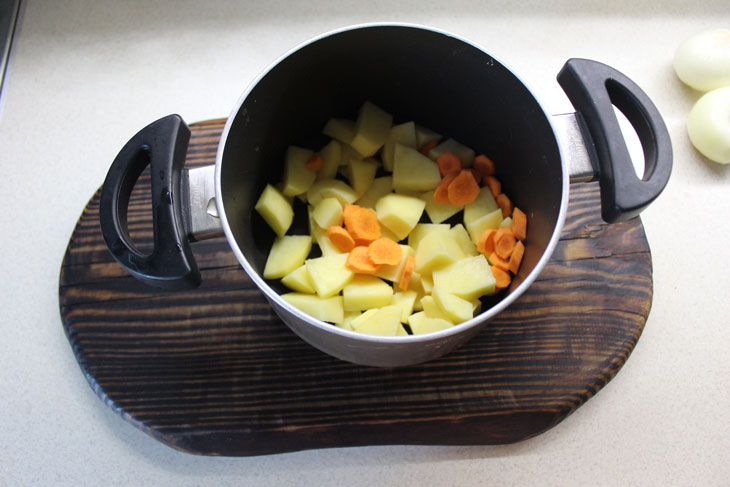 2. Chop the onion into arbitrary cubes. Pour the chopped vegetable into the soup.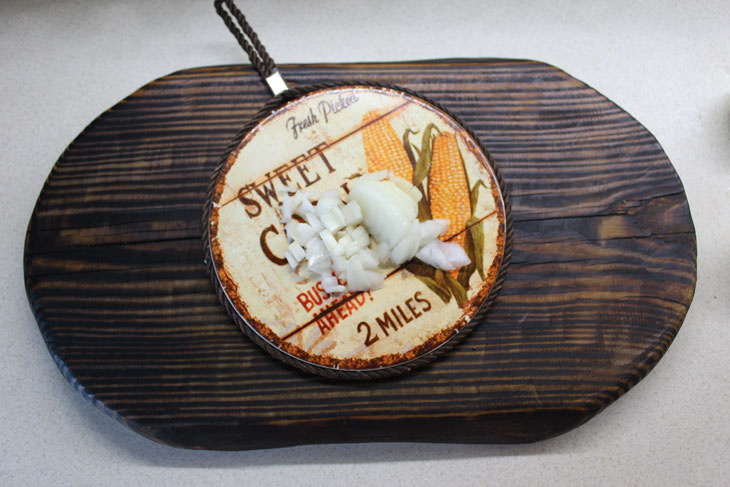 3. Add cream cheese without additional flavors and dried porcini mushrooms.
It is best to choose high-quality and creamy cheese so that it dissolves easily in boiling water.
Cream cheese can be easily replaced with heavy cream.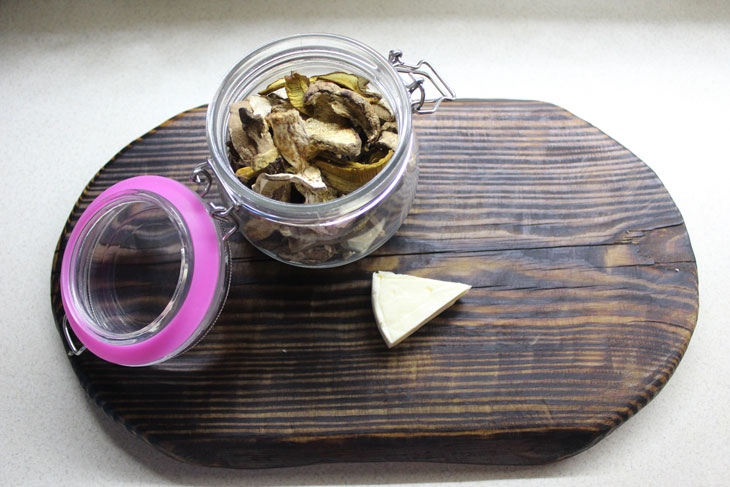 4. Bring the soup to taste, season with dried parsley. Pour delicious mushroom soup into bowls, let it brew a little.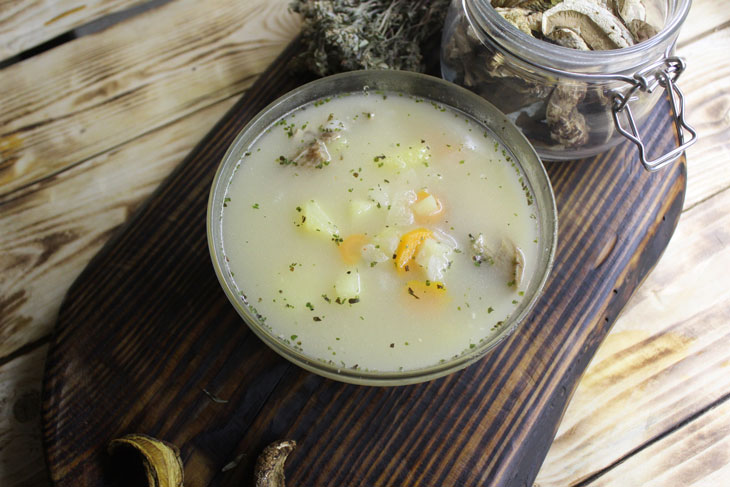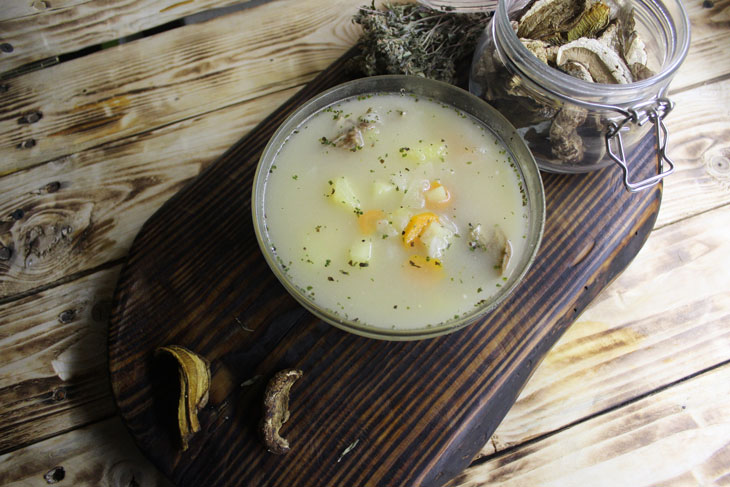 Bon appetit!