Creamy mushroom soup can be prepared on the basis of any mushrooms. This recipe uses the most affordable champignons, which are sold in any supermarket or market. Mushroom soup is incredibly tender, tasty and light. It does not contain potatoes and cereals, which makes it less high-calorie. The cooking technology is very simple and does not take much time.
Ingredients:
Meat broth – 1.5-1.8 l;
Champignons – 700 g.
Onion – 200 g.
Processed cheese – 200 g.
Cream 10% – 200 ml.
Bay leaf – 1-2 pcs.
Salt – to taste.
Ground black pepper – to taste.
Greens – to taste.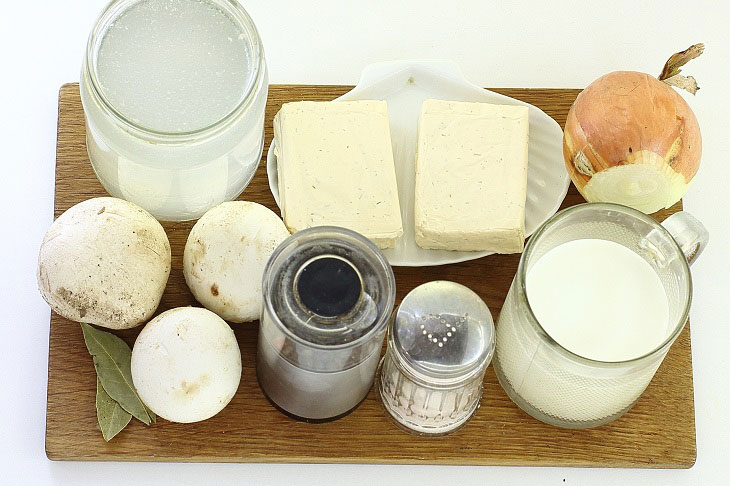 Cooking time: 60 minutes. Servings Per Container: 6.
Cooking:
1. Meat broth can be replaced with plain water or vegetable broth. Fill the pot and send to the fire. Bring to a boil. In the meantime, peel and rinse the bulb. Finely chop and add to the boiled broth. Boil 5-7 minutes from the moment of boiling.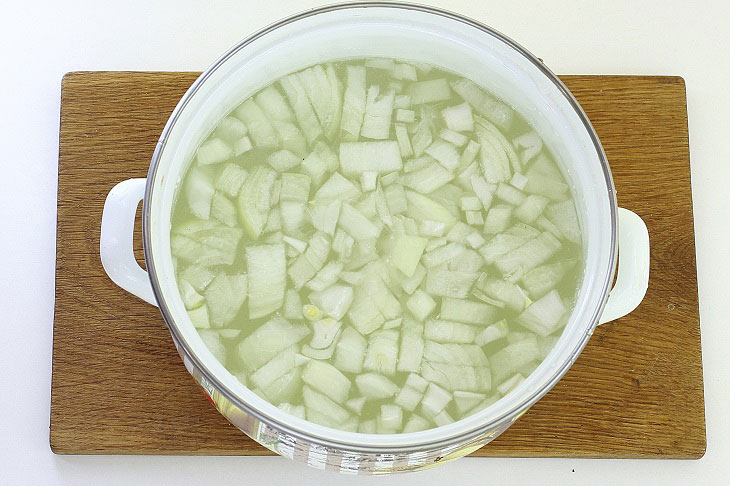 2. Rinse the champignons thoroughly, looking at each mushroom. If the mushrooms are heavily soiled, dip them in lightly salted water for 10-15 minutes, then rinse well. Cut into slices along with the leg. Pour into a saucepan. Stir and boil. Cook over moderate heat for 8-10 minutes.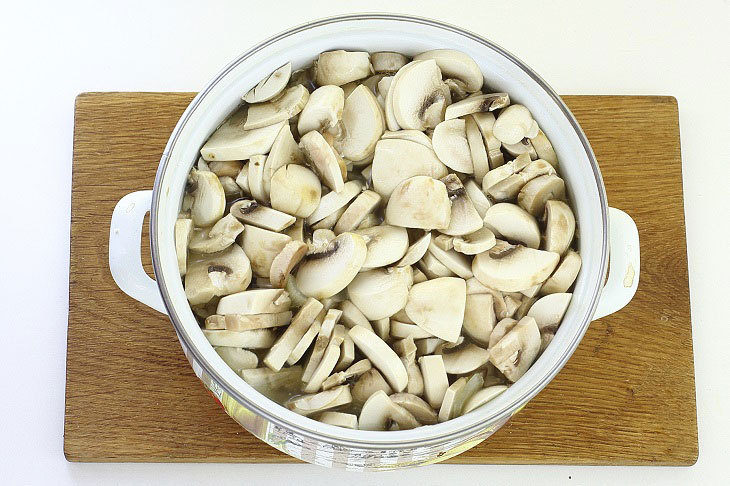 3. Grind good quality processed cheese on a grater or cut into cubes. Add to the rest of the ingredients. Stir. Cook for 5-8 minutes over low heat, stirring with a spoon, until the cheese chips are melted.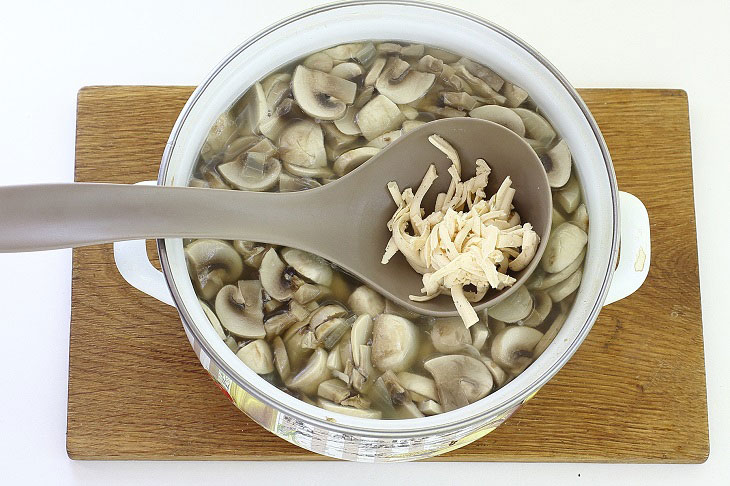 4. Pour in the low fat cream. Their fat content can be in the range of 10-25%. Boil for 4-5 minutes.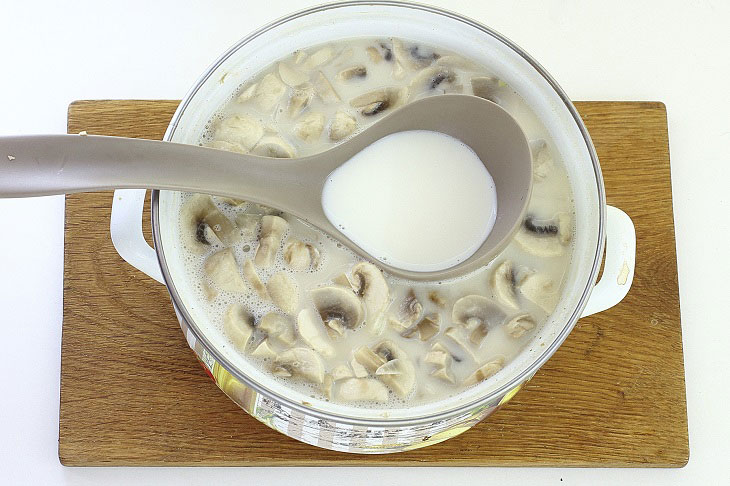 5. Add bay leaf, salt, ground black pepper. The composition of spices, you can add to your liking. Boil for 3-4 minutes and turn off the heat.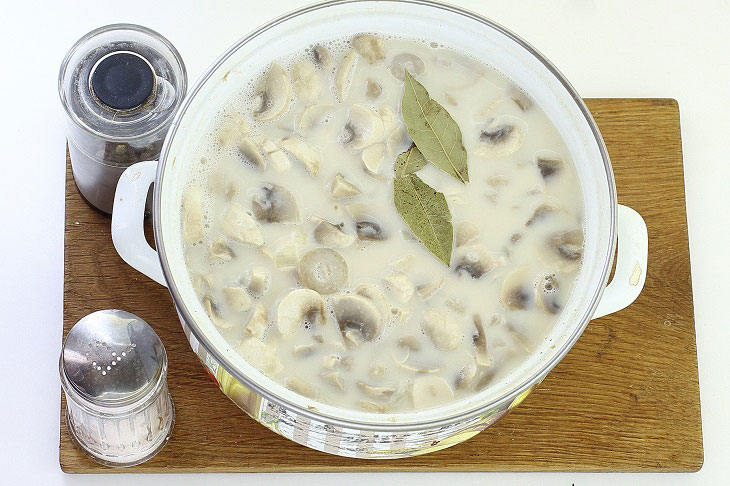 6. Add your favorite chopped greens and serve at the dinner table. Dried cubes of white or black bread are perfect for soup.
Creamy mushroom soup is ready.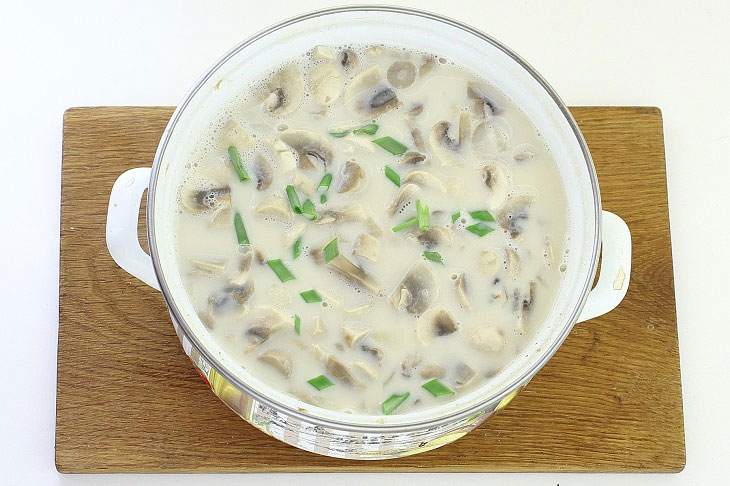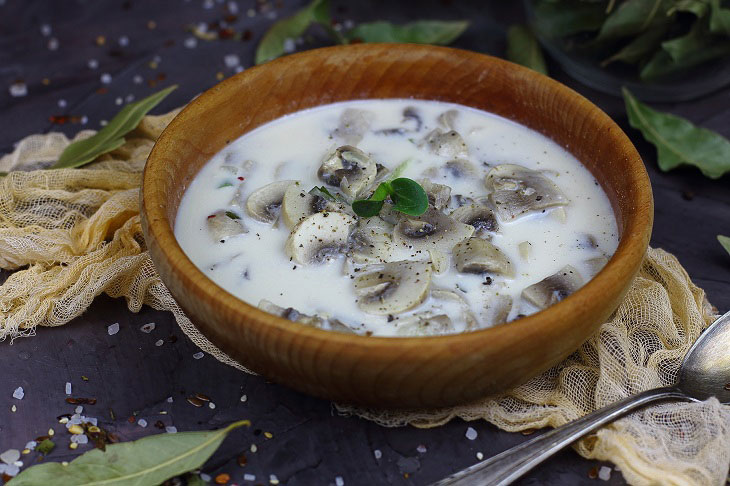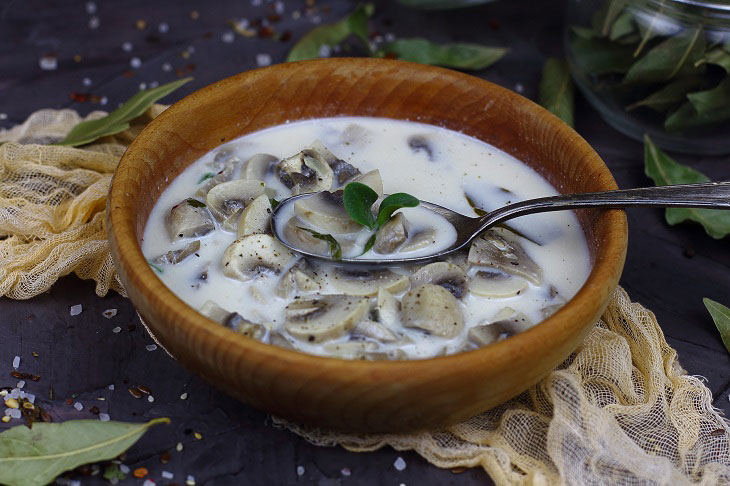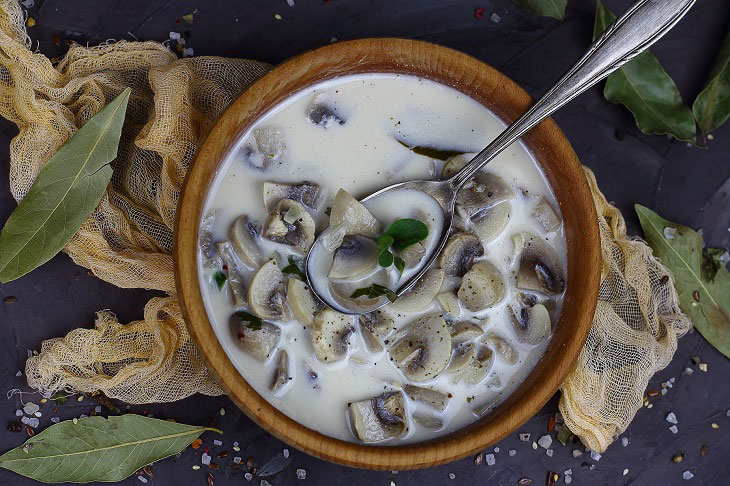 Bon appetit!