They are juicy and fragrant inside, crispy on the outside. Today we will talk about the Crimean pasties. Cook this dish at least once with your family, and they will constantly ask for more. The dough for them is thin and strong, minced meat is very juicy.
Ingredients:
Minced meat (beef or lamb) – 350 g.
Fat tail fat or pork fat – 100 g.
Large onion – 1 pc. (300).
Salt – 2 tsp
Spices for minced meat – to taste.
Meat broth or water – 1 tbsp.
Wheat flour – 500 g.
Vodka – 25 ml.
Vegetable oil for dough – 25 ml.
Water (hot) – 225 ml.
Vegetable oil for frying pasties – 2-3 tbsp.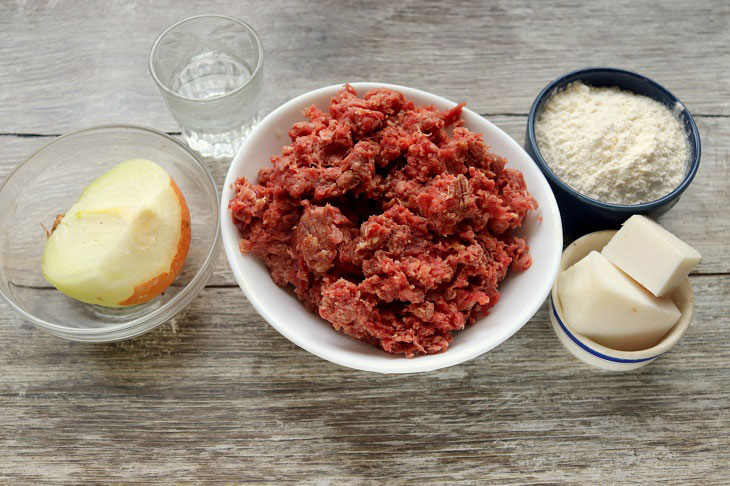 How to cook:
1. Prepare pastry dough. To do this, send the sifted wheat flour, a pinch of salt into a deep container.
Water for the test will need hot, but not boiling water, about 70 degrees.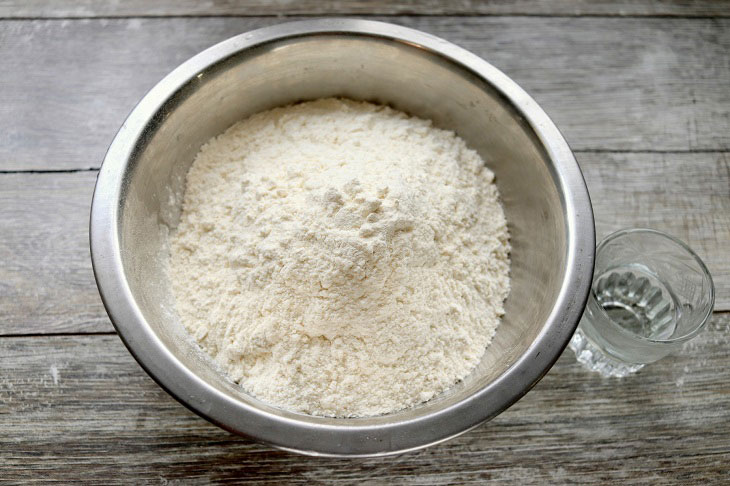 2. In a bowl of flour, add high-quality vegetable oil, preferably olive oil, so that the dough comes out delicious. Add hot water gradually and knead the dough, first use a spoon or spatula. Add a few tablespoons of vodka to the dough, it will add bubbles to the finished pasties. When the dough can already be touched with your hands, knead it with your hands.
Alternatively, the dough can be made in a dough machine or in a food processor.
The dough for chebureks turns out to be quite dense in consistency. Gather it into one lump and cover with cling film, set it aside. The test needs to be settled so that it is easy to work with it later.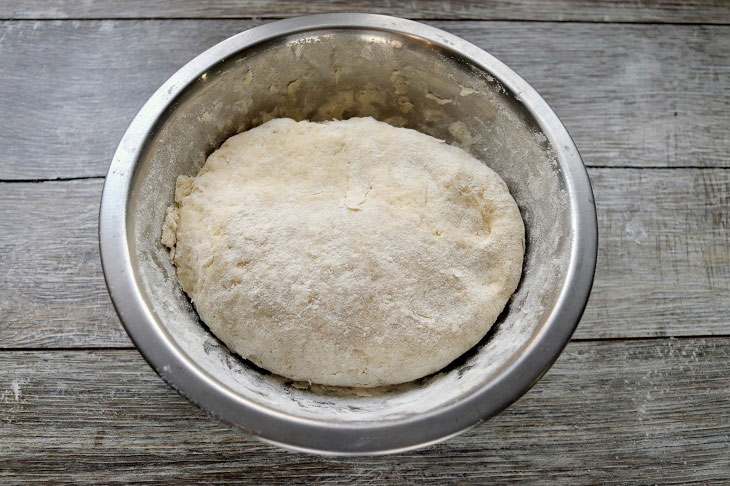 3. Prepare pre-minced meat for chebureks. Scroll beef or young lamb through a meat grinder.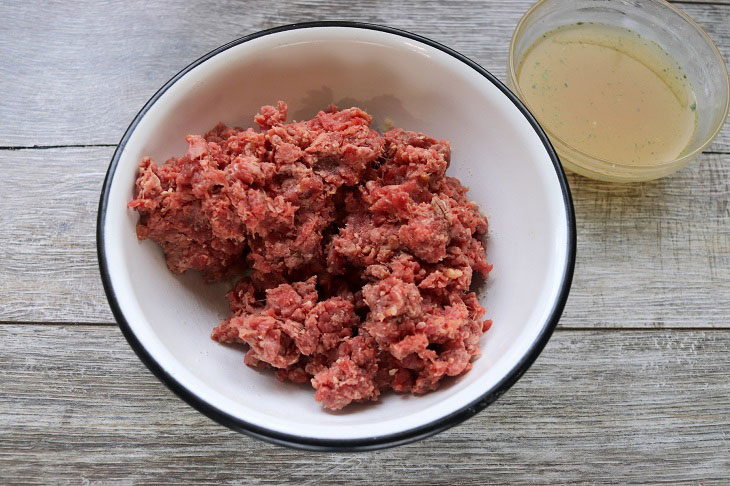 4. It is necessary to add onion and fat tail fat (pork fat) to minced meat. Peel the onion and pour over with well-boiling water to remove the unpleasant onion smell, which is then present in the finished chebureks. Chop the onion together with pieces of bacon or fat tail fat through a meat grinder or in a bowl with a blender. Add the onion mass to the minced meat. Add salt and ground black pepper to the minced meat.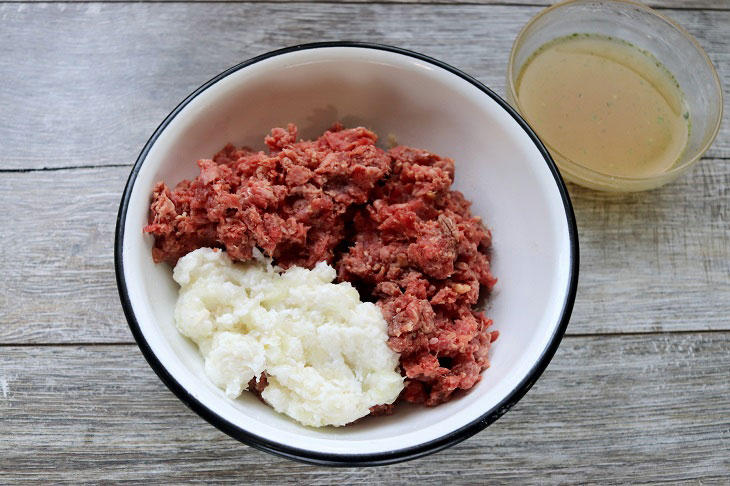 5. Mix the minced meat for chebureks thoroughly, gradually adding meat broth or water. Ideally, it is better to cook meat or bone broth in advance and use it for minced meat. The broth should be cooled, you can even freeze a little and cut into small cubes. Then add this broth to the minced meat.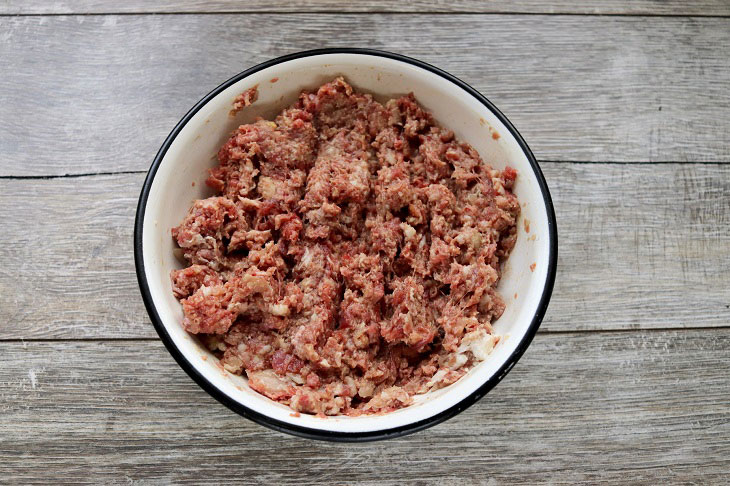 6. Proceed to the formation of chebureks. Cut part of the dough into portioned pieces, put the rest of the dough under the film, otherwise it will dry out. Roll out each piece of dough fairly thinly.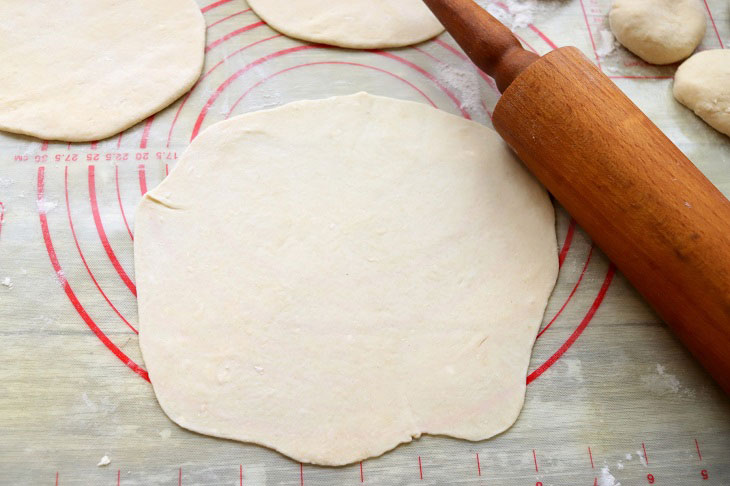 7. At this point, turn on the stove. Put a wide frying pan or saucepan on the fire and pour in odorless vegetable oil. On one half of the workpiece, put a few tablespoons of minced meat in an even thin layer.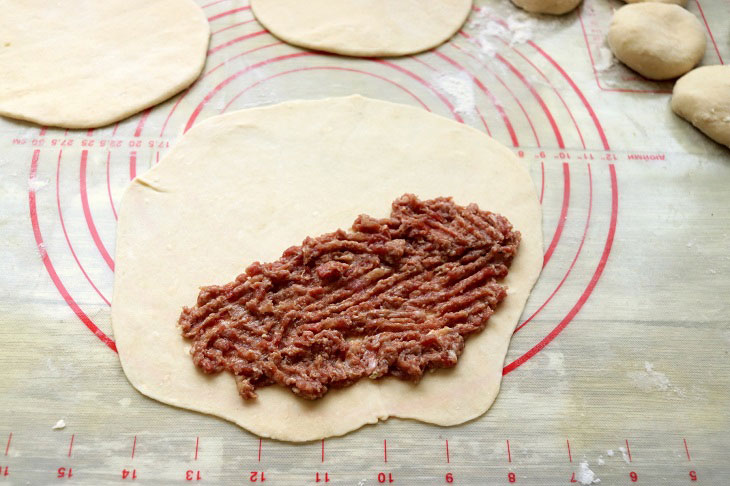 8. Cover the minced meat with the second half of the cake, first fasten the edges with your fingers, and then walk along them with the cloves of a fork. You can run a pizza cutter around the edges of the cheburek to give it a neat look.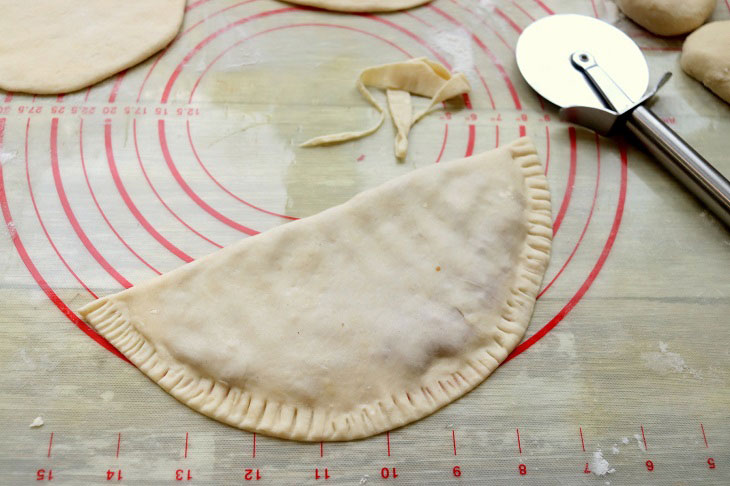 9. Send the pasties to the heated oil to fry until golden brown. Put a paper towel on a dish and put pasties on it.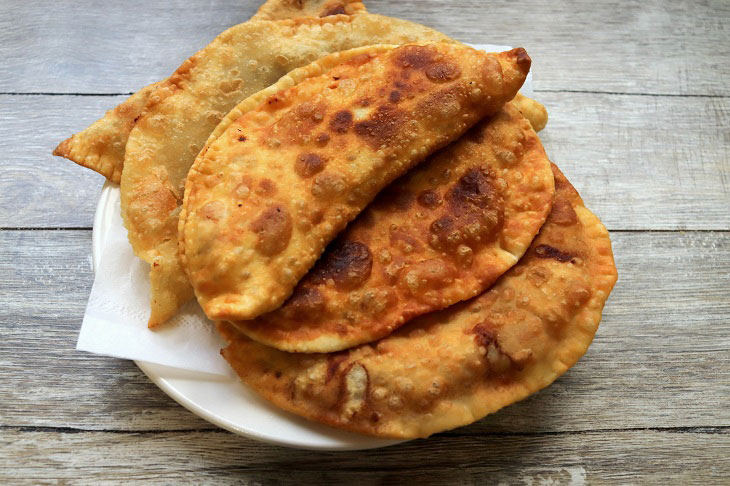 10. Cut pieces of dough can be fried separately in oil and sprinkled with powdered sugar.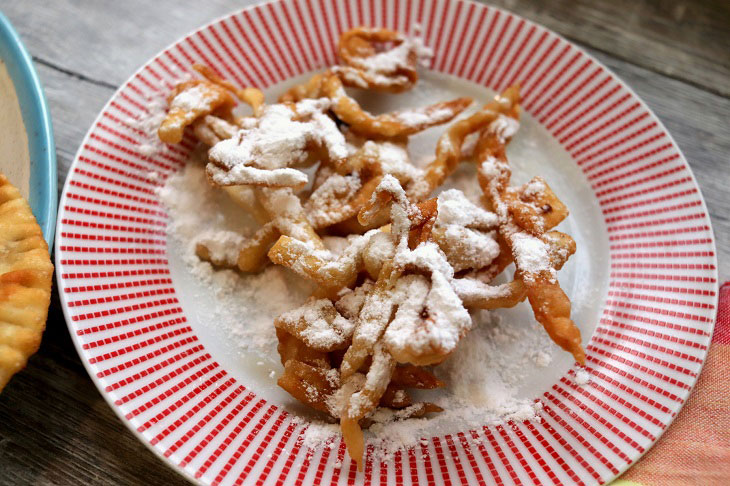 11. Serve the finished pasties warm to the table.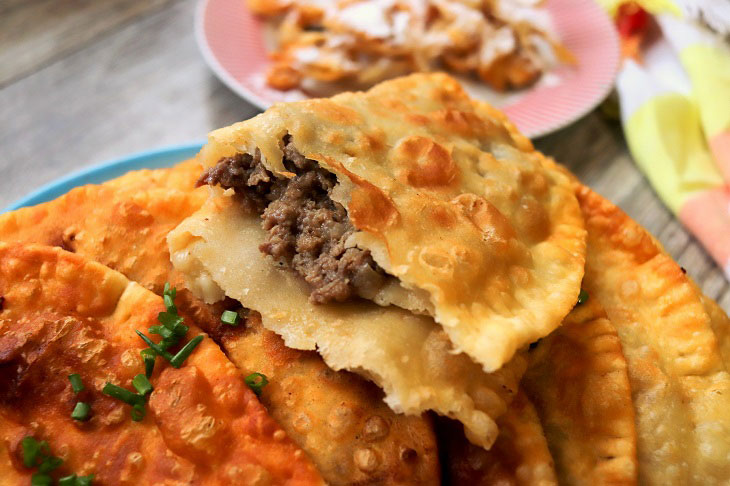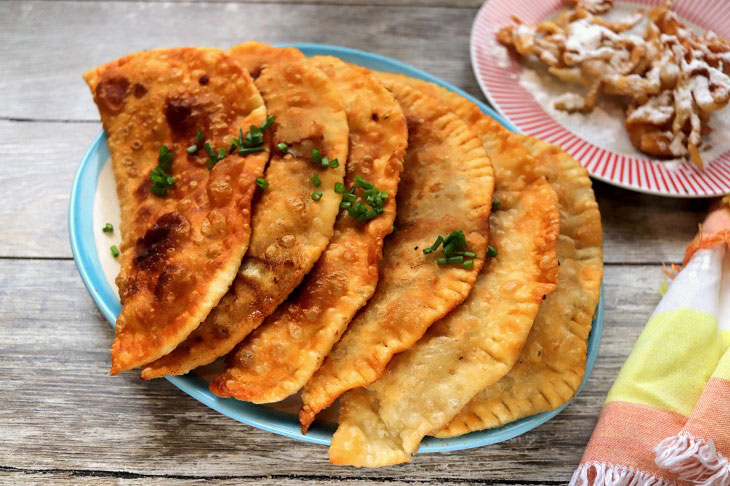 Bon appetit!