The pride of Italian cuisine – pesto sauce is perfect as a dressing for the famous Caprese salad and other fresh vegetable dishes. It can be added to pasta and pizza or served with meat, fish.
The authentic sauce recipe calls for green basil and pine nuts. In modern conditions, the dish has new cooking options. The sauce is prepared on the basis of arugula, broccoli, parsley and spinach. As additives, pumpkin seeds, walnuts, pistachios or cashews are allowed. For lovers of a spicy taste, you can add chili flakes or cayenne pepper. We recommend using unrefined olive oil.
Ingredients:
Spinach – 1 bunch.
Parsley – 1 bunch.
Walnuts – 50 g.
Olive oil – 2 tbsp. l.
Salt – 1 pinch.
Hard cheese – 30 g.
Garlic – 1-2 cloves.
Chili flakes – 0.5 tsp
Lemon juice – 1 tbsp. l.
Boiled water – 1-2 tbsp. l.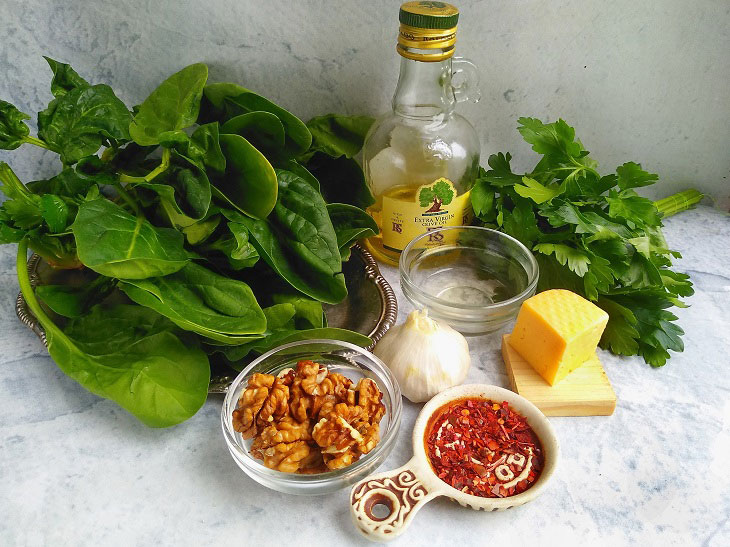 How to cook:
1. Leaves of spinach and parsley put in a bowl, pour running water, leave for 10 minutes.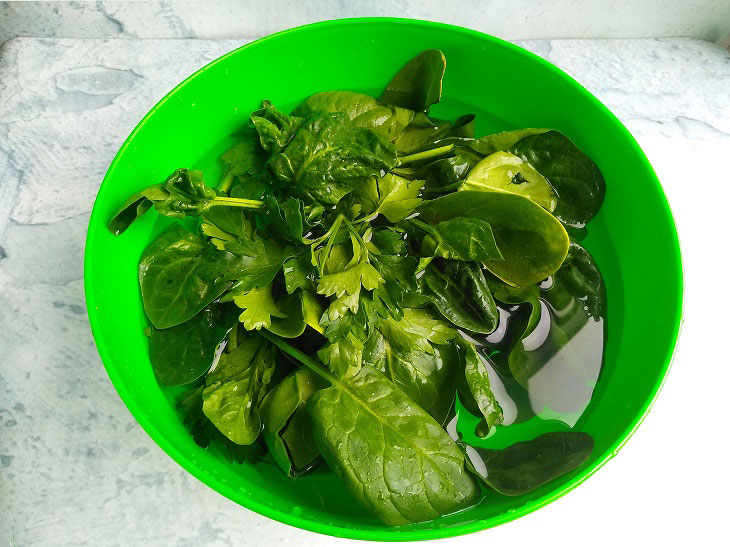 2. Rinse the greens, dry, cut randomly with a ceramic knife and put in a blender bowl.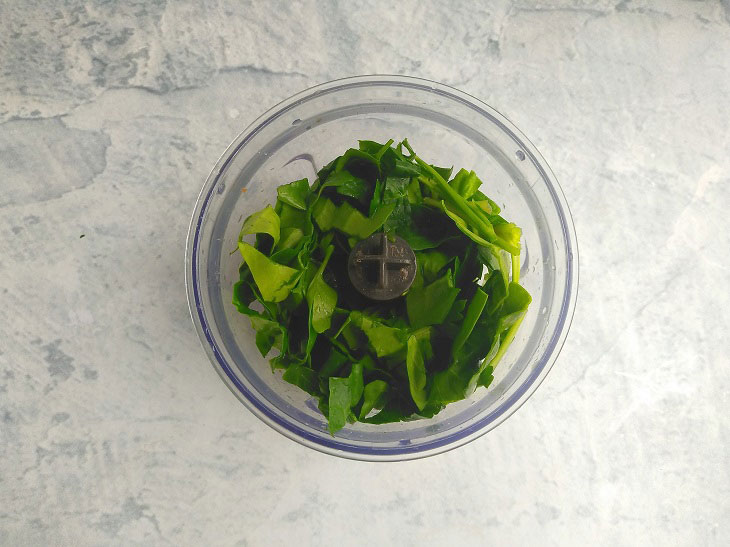 3. Warm the walnuts in the microwave oven for 1 minute and put them on the greens.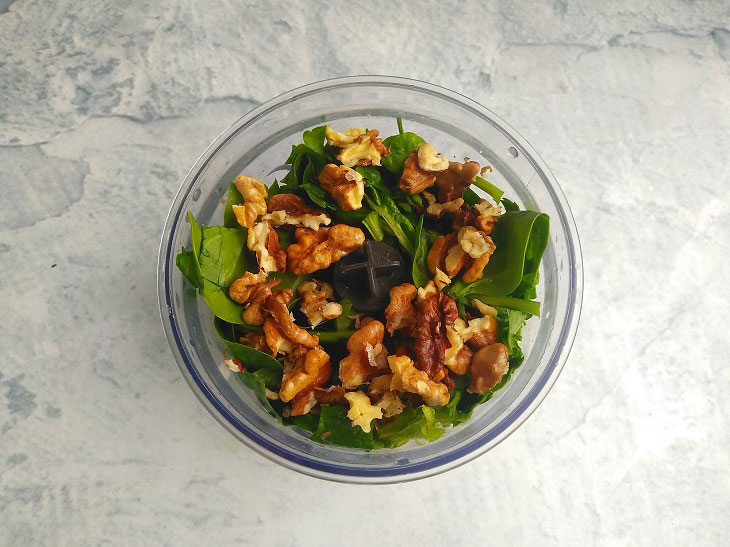 4. Add peeled garlic, pour in lemon juice and olive oil, beat the mass until smooth.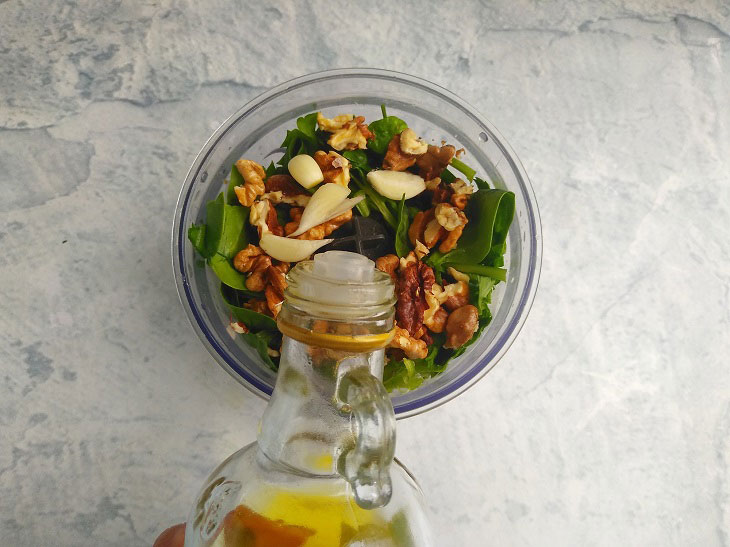 5. Mix the resulting mass with grated hard cheese and chili flakes, adjust the sauce for salt.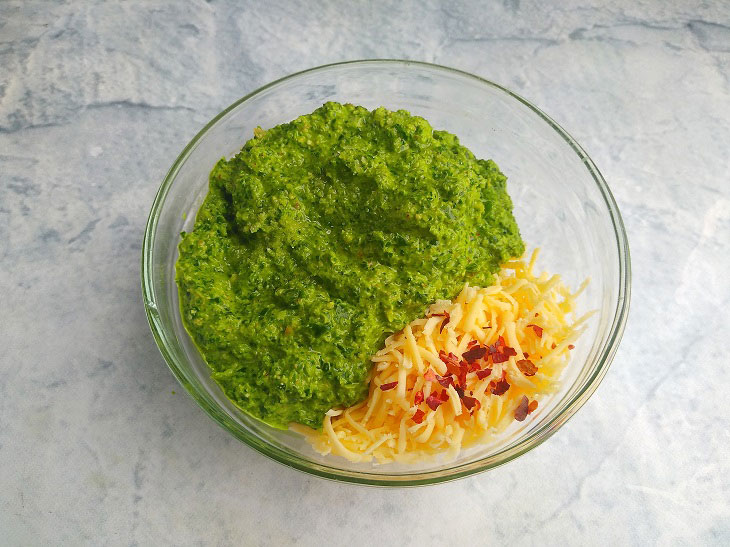 6. Dilute with boiled water to the desired consistency. Transfer to a gravy boat, serve. Store the sauce in a sealed container in the refrigerator for up to 3 days.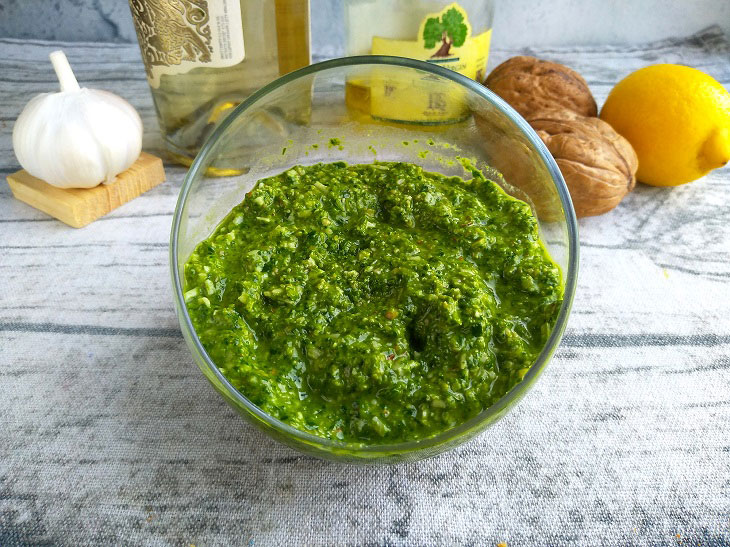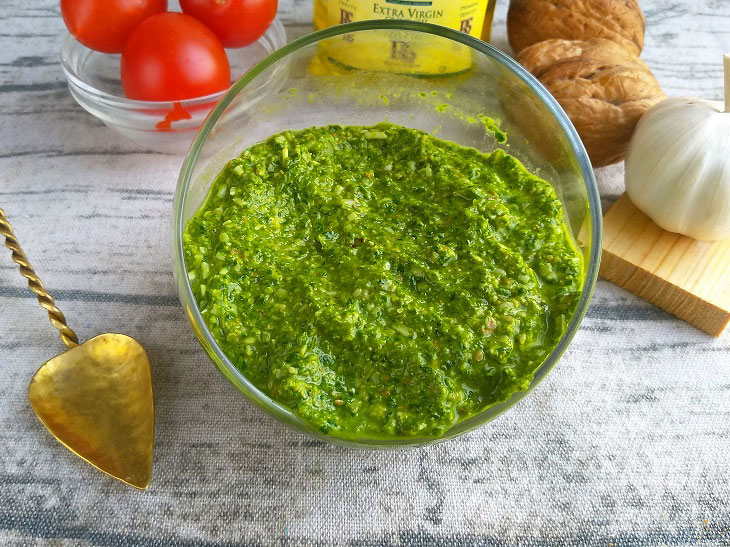 Enjoy your meal!