An interesting, very satisfying and original version of creating minced meat cutlets can be made from almost any white fish. Due to the fact that the curd mass is included in the preparation, the dish turns out to be tender, with a light creamy taste. These cutlets can be served as an independent dish, with a large variety of spicy greens or salad, as well as with bulgur, mashed potatoes, boiled sweet potatoes, corn porridge or steamed vegetables.
To create homemade cutlets, it is allowed to use both ready-made minced fish (purchased from a trusted manufacturer) and self-made. For this fillet of almost any fish is suitable.
Having completely thawed the seafood, it will need to be chopped with any kitchen gadget. After that, start creating the dish and add all the recommended ingredients to it. Breadcrumbs in the recipe can be replaced with a few tablespoons of rye bran or chopped oatmeal. This will make your fish product less caloric and more healthy.
Ingredients:
Minced fish – 300 g.
Salt – 1/3 tsp.
Oil – for frying.
Crackers – 4 tbsp. l.
Cottage cheese – 70 g.
Onion – 1/2 pc.
Egg – 1 pc.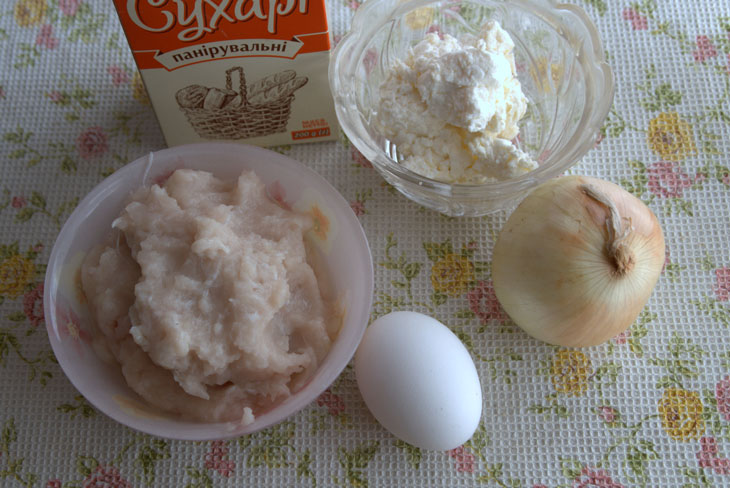 How to cook:
1. We spread the recommended norm of the fish product in a bowl of suitable volume.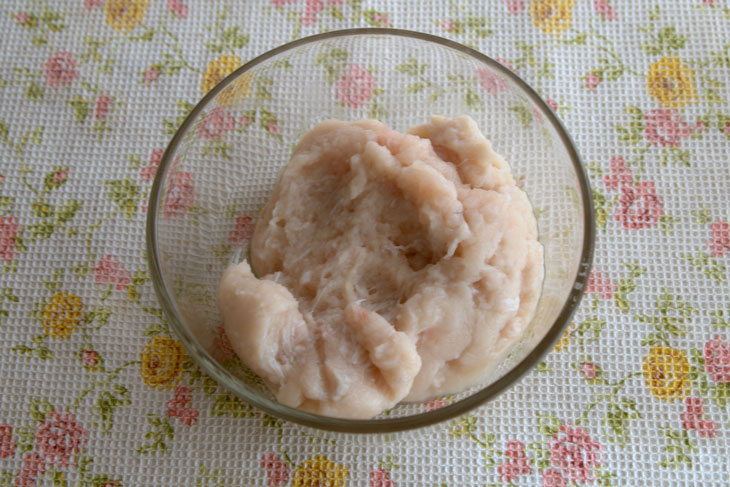 2. Add chopped onion, curd mass and raw egg.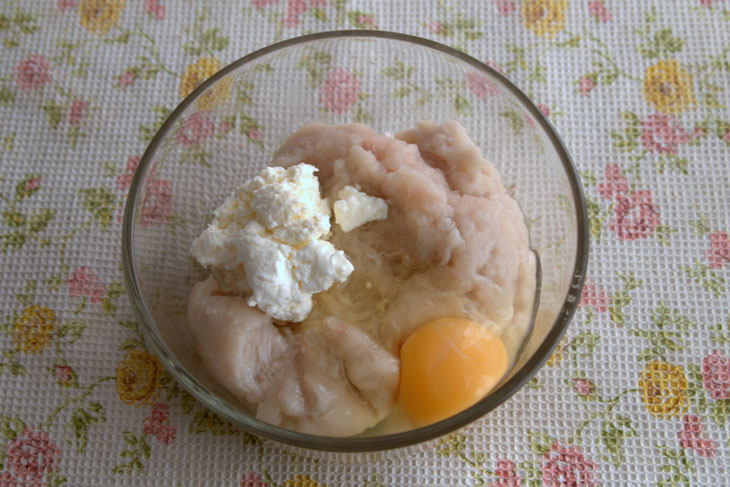 3. We actively combine all the components for cutlets until smooth and pour 2 tbsp into a container. l. crackers.
4. Mix the products until smooth and leave for 23-25 ​​minutes. During this period, the workpiece will become homogeneous.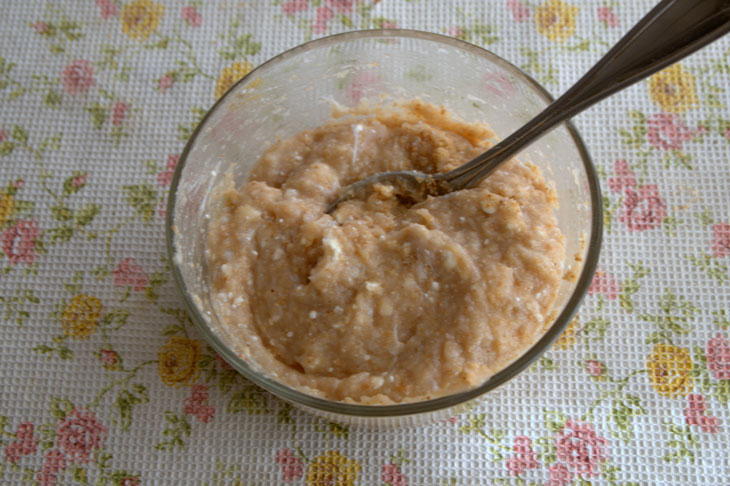 5. We form cutlets and sprinkle them on each side with chopped (remaining) breadcrumbs or bran.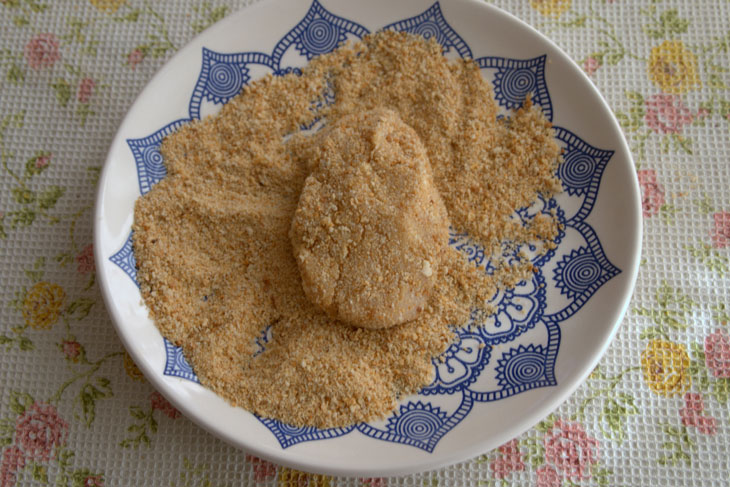 6. We spread the finished product on a saucepan with hot oil and warm the workpiece for 4-5 minutes. After the meatballs get a crispy crust, turn them over and wait a few more minutes.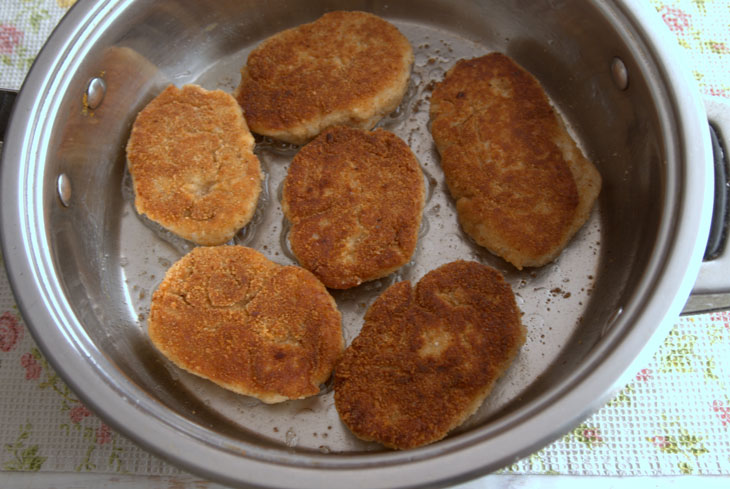 Serve fish cakes with cottage cheese immediately. We use any porridge or mashed potato tubers as a side dish.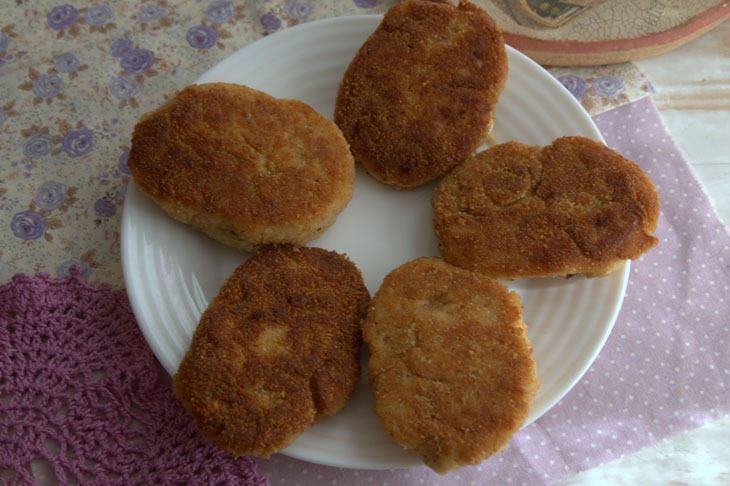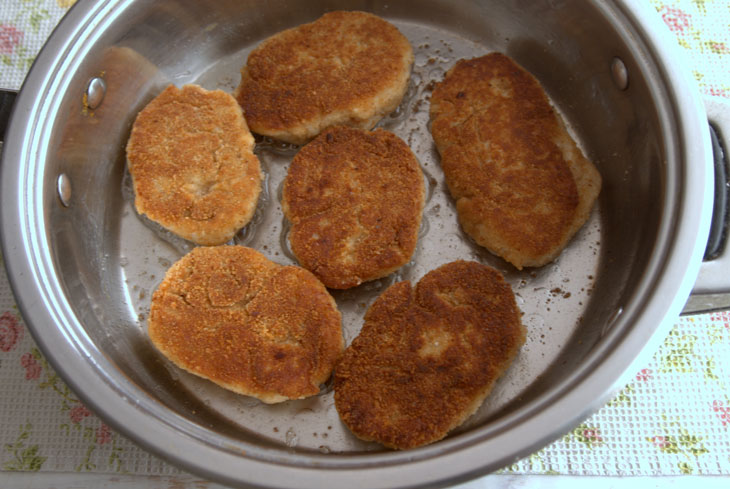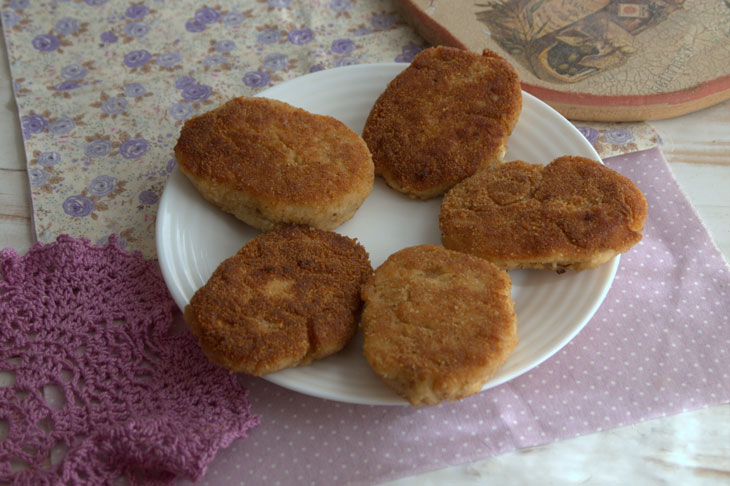 Bon appetit!