Aspic for the New Year can be prepared not only from some kind of meat, but also from pink salmon. It will turn out no less tasty, beautiful and festive in appearance. When choosing fish in the fish pavilion, you should give preference to those that do not have any yellow spots and dents. You should also ask the seller about the relative freshness of pink salmon. If you buy it in a store, and it is packed in cling film, then be sure to pay attention to its expiration date.
To make the aspic look more original, it should be done in a square shape, and, in turn, cover it with cling film. Before serving the aspic to the table, the form should be turned over onto a dish. So the filler will easily (due to the cling film) fall out of it, and will have the same shape into which it was poured.
Ingredients:
Pink salmon – 300 g.
Carrot – 1 pc.
Bay leaf – 1 pc.
Peppercorns – 3-5 pcs.
Salt – 0.5 tsp.
Canned peas – 1-2 tbsp. l.
Parsley – a few leaves.
Agar-agar – 1 tsp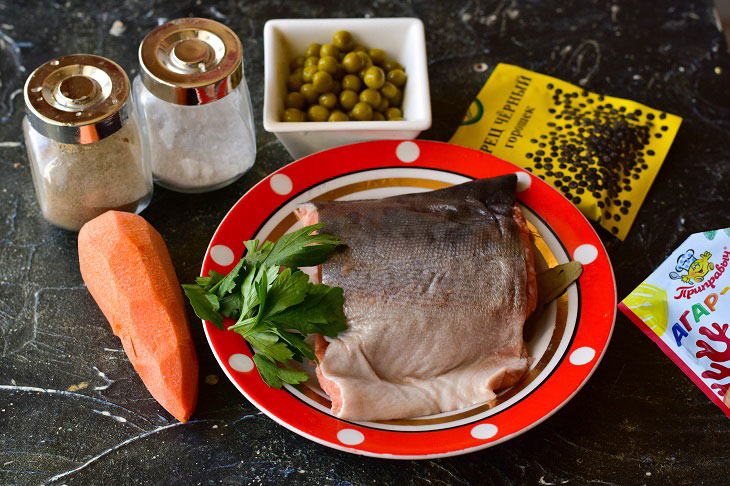 How to cook:
1. Put a piece of pink salmon in a bucket, and fill it with water.
If you have a whole fish, then be sure to peel it, remove the insides, cut off the head and tail.
Then wash it and cut into the desired size pieces.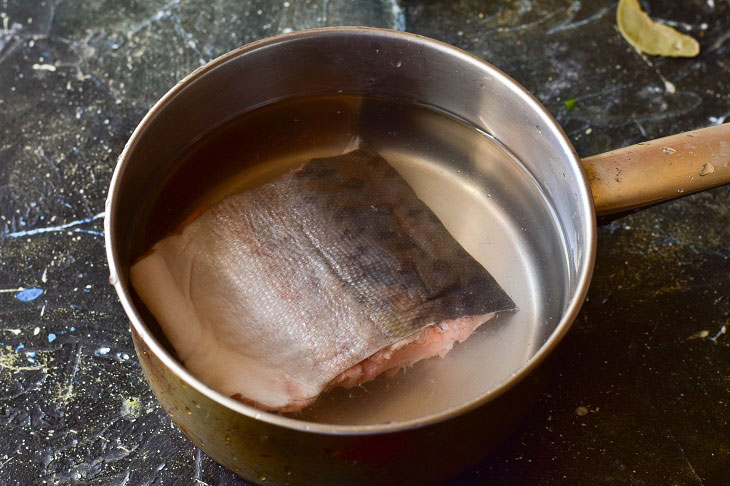 2. Put the peeled carrots to the fish.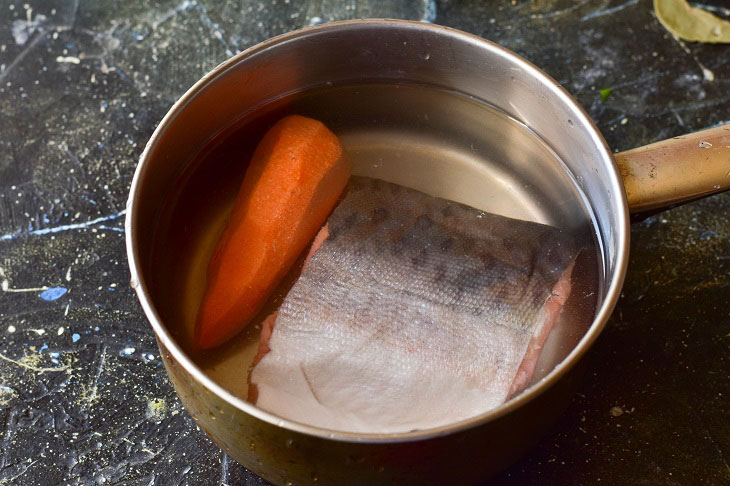 3. Immediately add peppercorns and bay leaf there.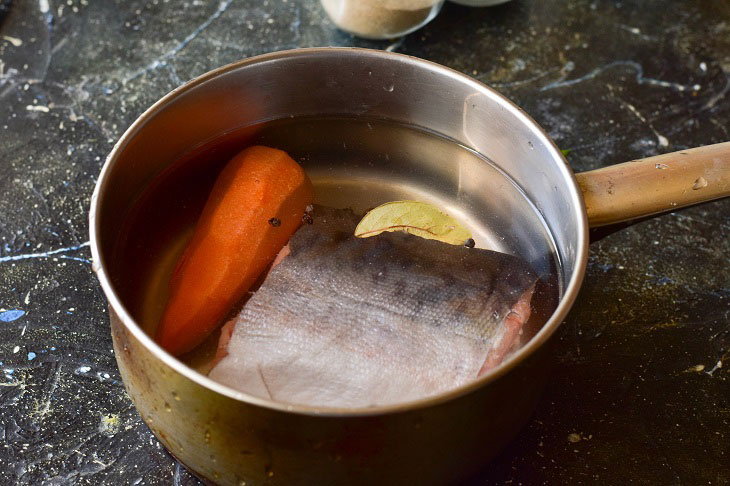 4. Now add salt. Its number can be large.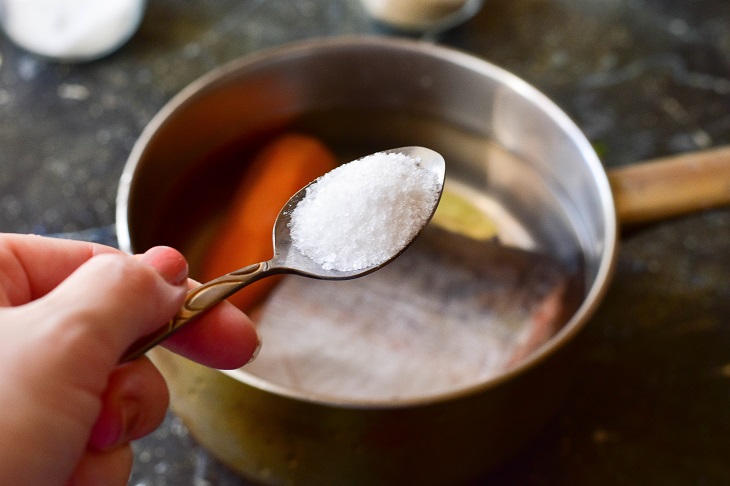 5. Boil the fish for 25 minutes. Then carefully remove it and carrots. Discard the spices. Add agar agar to the marinade. Boil it for 3 minutes.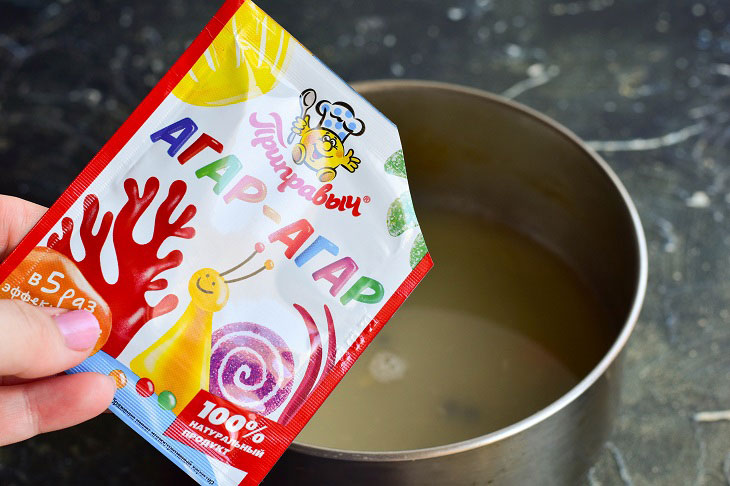 6. Tear the fish into pieces, remove the bones. Cut carrots.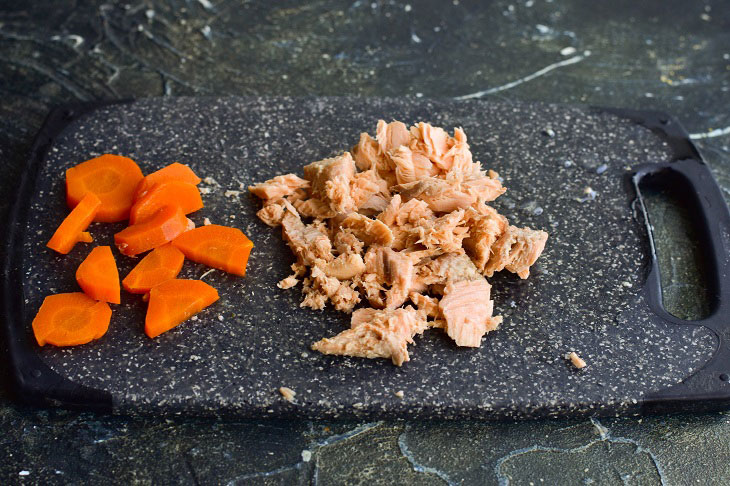 7. Cover the mold with cling film, put the peas and parsley leaves.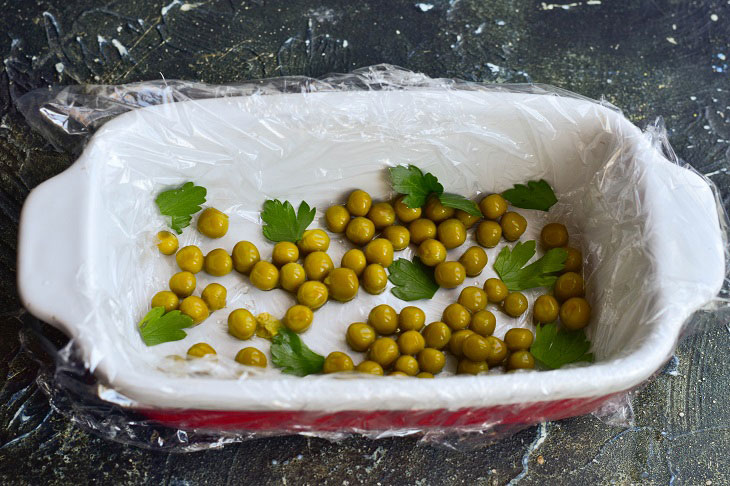 8. Add chopped carrots and fish there.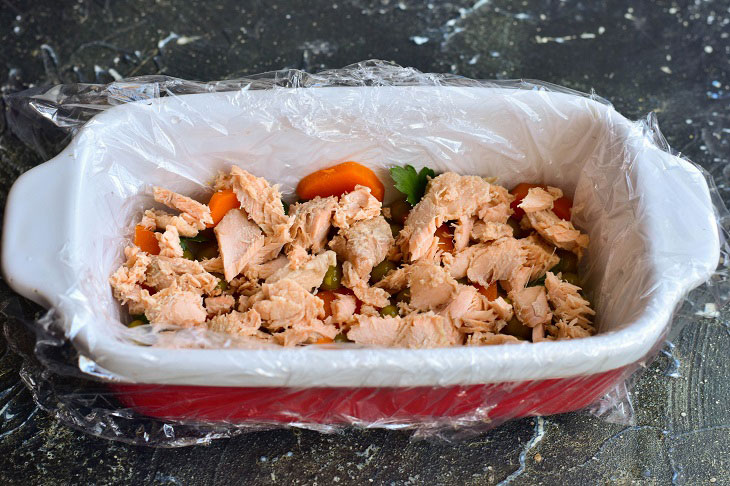 9. Pour all the products with the prepared marinade with agar-agar. Now leave the filling in the refrigerator for 15 minutes.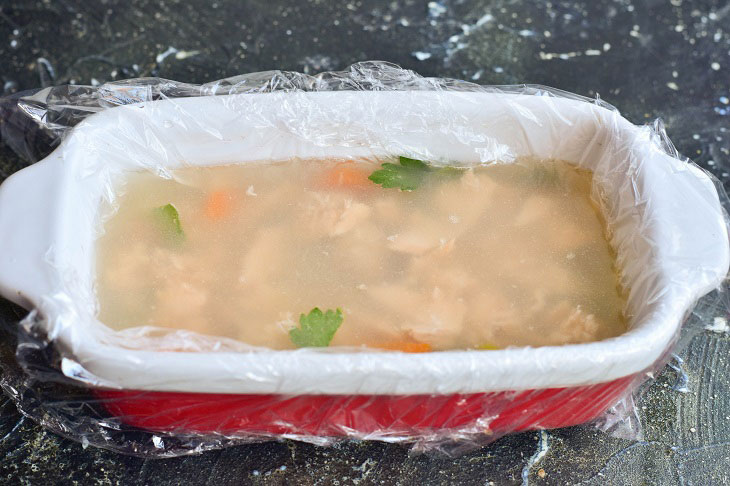 10. When the aspic hardens well, turn the mold over onto an elongated dish, let it fall out, remove the cling film.
Here is such a bright, appetizing and beautiful aspic for the New Year came out of pink salmon!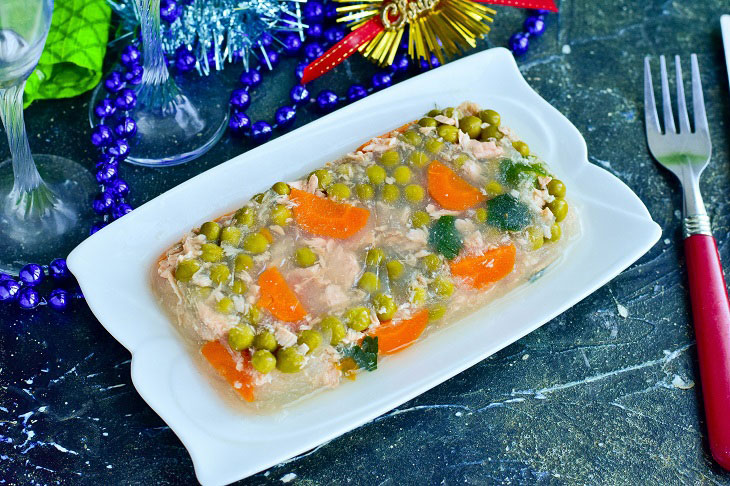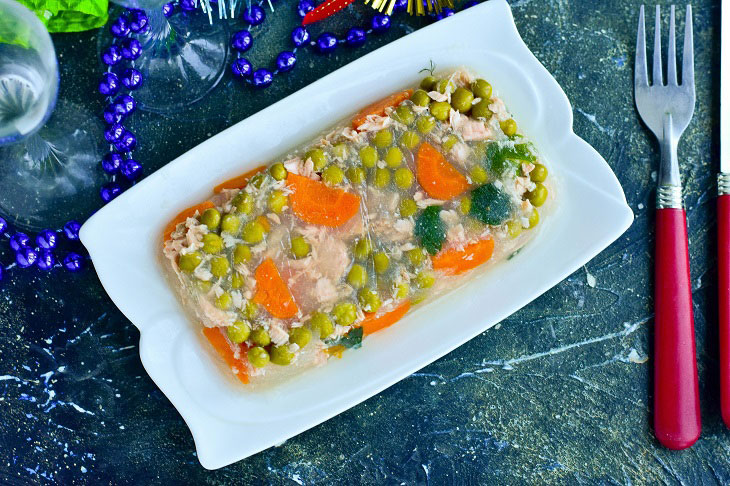 Bon appetit!