Relish sauce in American cuisine is the best-selling product along with mustard and ketchup. You will definitely be served it in fast food chains and fashionable restaurants. Relish is ideal with hot dogs, hamburgers, steaks, meat and fish. The sauce has a special unique taste that is not like any usual seasonings. Relish was invented in India and later adapted to American and European cuisines.
Sauce can be prepared for the winter. Seaming does not require sterilization and special storage conditions. In order to taste the authentic taste, we recommend that you prepare the sauce according to the recipe, and adjust it to taste next time. For the recipe, pick up juicy crispy cucumbers, preferably only from the garden. When choosing sweet peppers, give preference to varieties of green or white. Celery stalks are a must. You should not replace them with greens or vegetable roots, especially if you are preparing a roll. The recipe is given based on a 0.5 liter jar and a little for a sample.
Ingredients:
Cucumbers – 400 g.
Onion – 200 g.
Bulgarian pepper – 170 g.
Hot pepper – 15 g.
Vinegar – 30 ml.
Salt – 18 g.
Sugar – 38 g.
Water – 90 ml.
Mustard – 20 g.
Celery (stalks) – 150 g.
A mixture of peppers – 4 g.
Parsley – 2 g.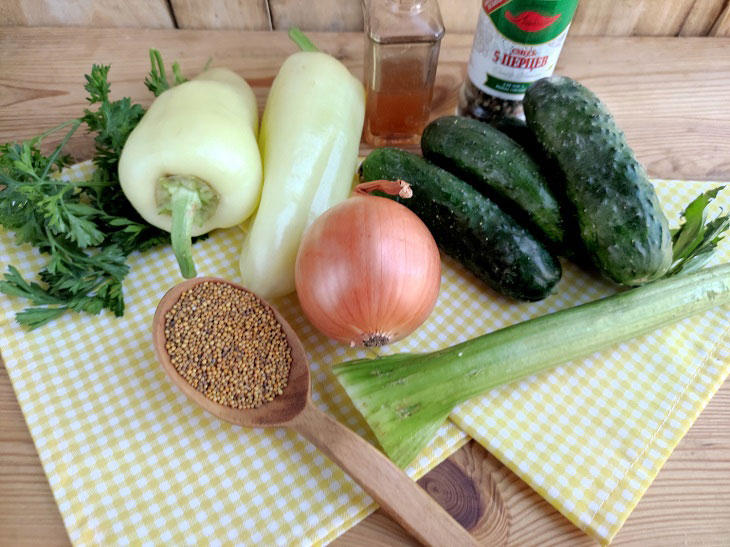 How to cook:
1. Cut off the tips of clean cucumbers, grate them on a coarse grater. Put the mass in a bowl, salt a little, leave for 8 minutes.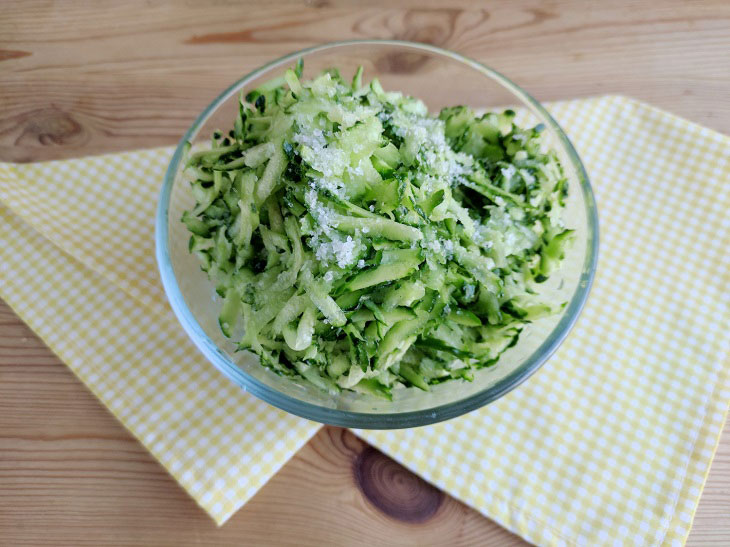 2. Rinse the celery stalk, cut into small pieces. Cut the sweet pepper in half, remove the insides and seeds, chop. Cut hot pepper and onion in the same way.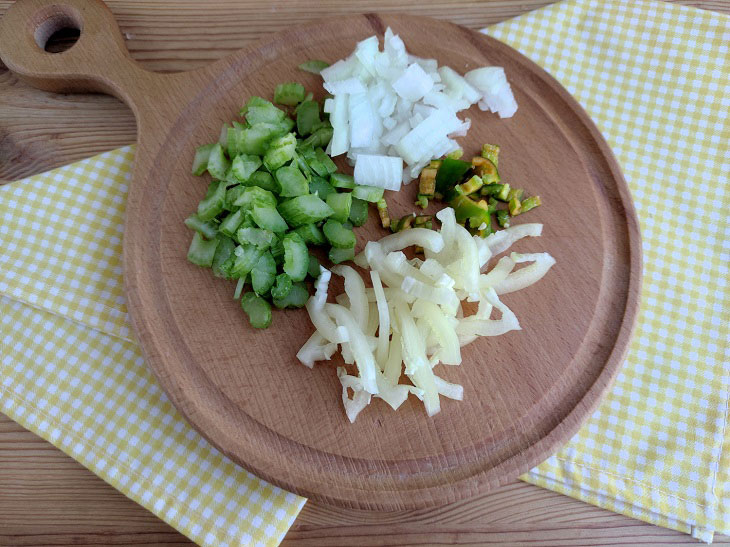 3. Pour mustard into a saucepan, add water.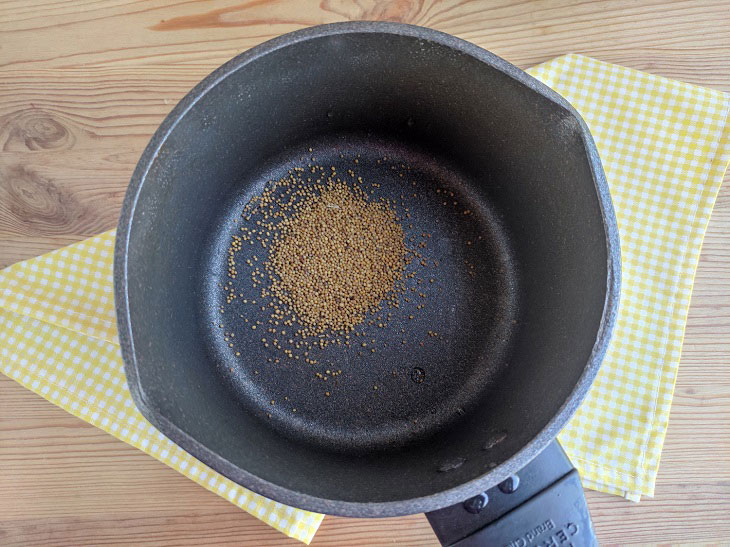 4. Add salt.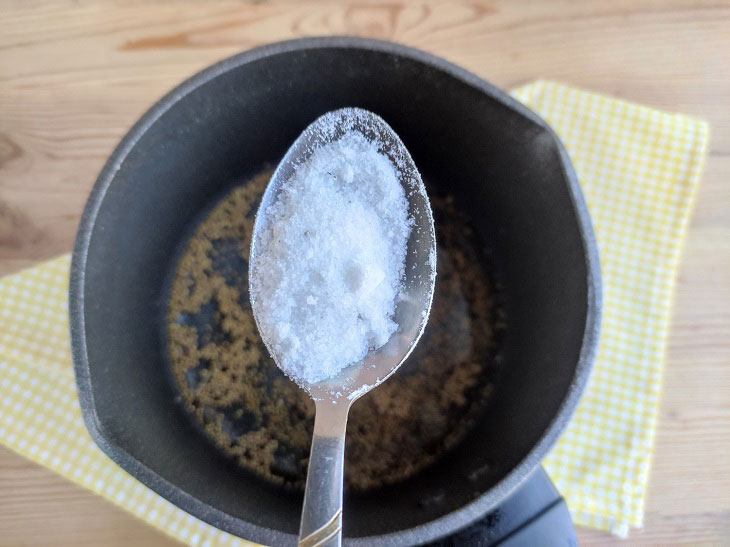 5. Pour sugar, boil the contents of the pan.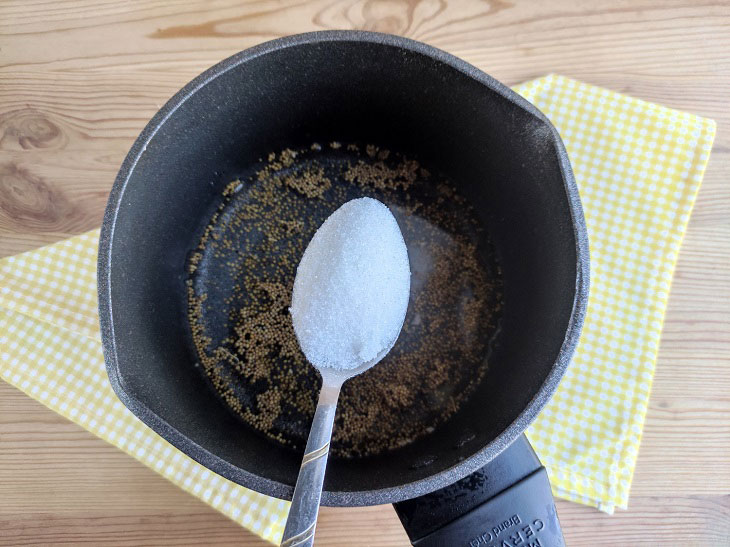 6. Squeeze out excess juice from cucumbers.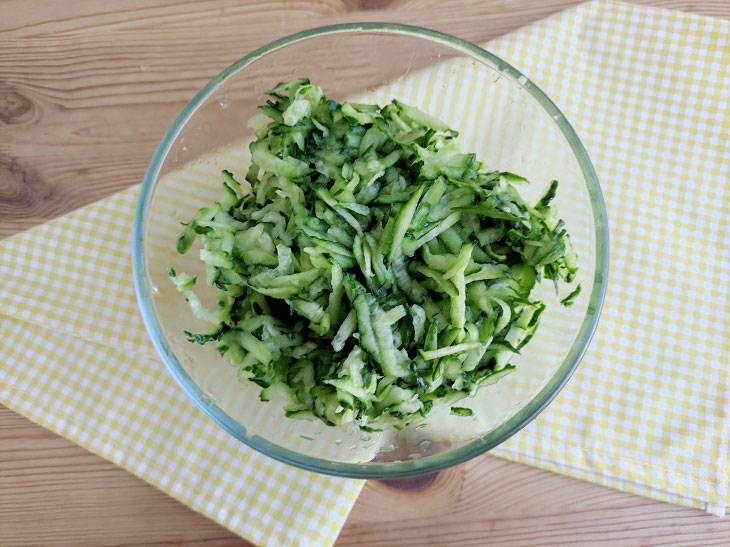 7. Put the cucumbers along with the rest of the ingredients in a saucepan. Cover the pan with a lid and cook for 10 minutes from the moment of boiling on the quietest fire.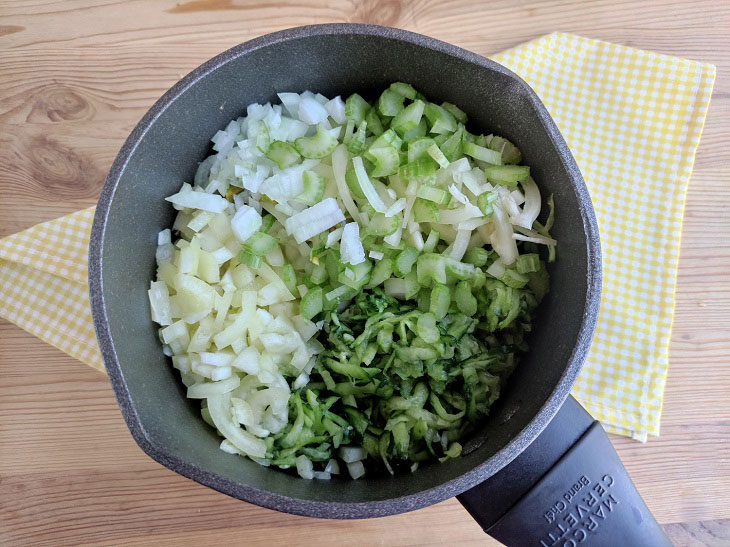 8. Chop parsley, put in a bowl.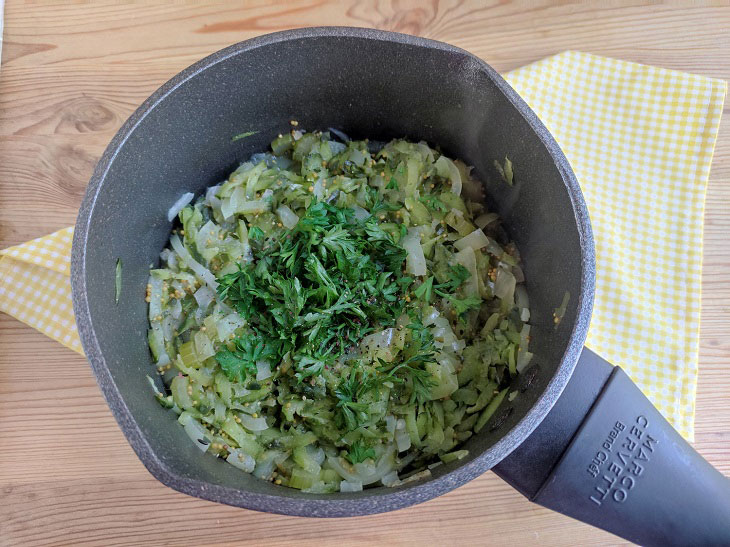 9. Pour in the vinegar. Cook the sauce for another 2-3 minutes.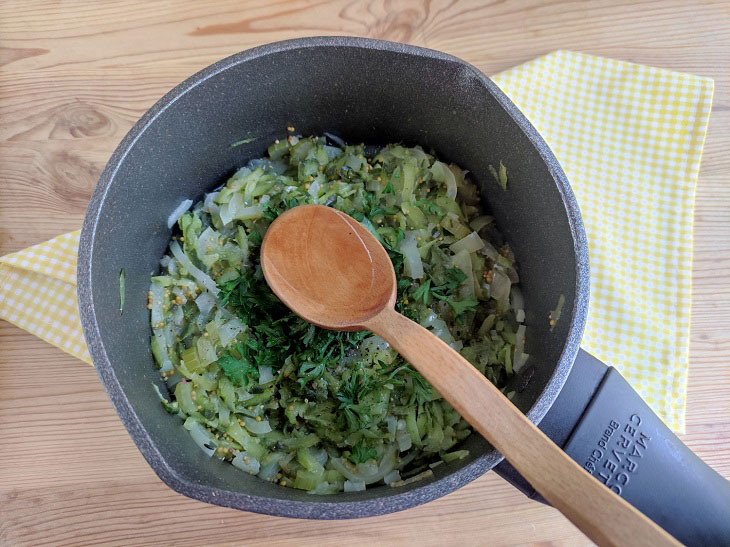 10. Sterilize the jar for seaming, boil the lid. Put the hot sauce in a jar to the top, compact so that there are no air bubbles left. Close the workpiece hermetically. Put it on the lid and wrap it in a blanket.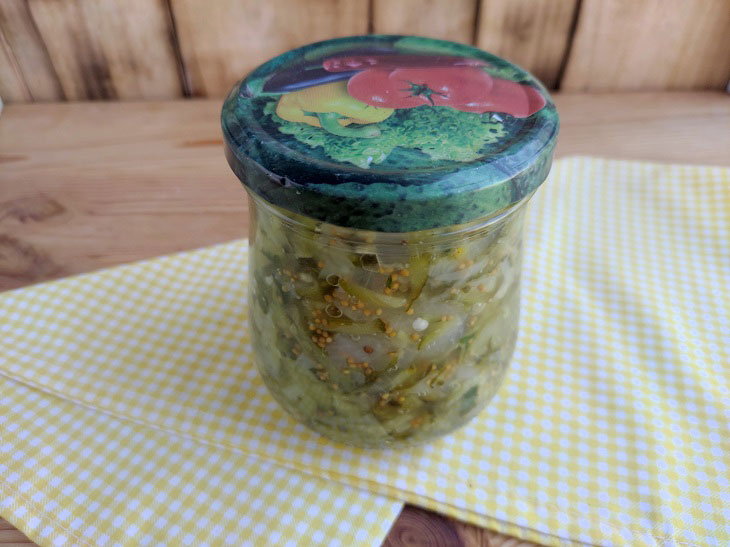 Relish sauce is ready! It is perfectly stored in a closet in an apartment. The sauce has a unique taste with a rich aroma of spices.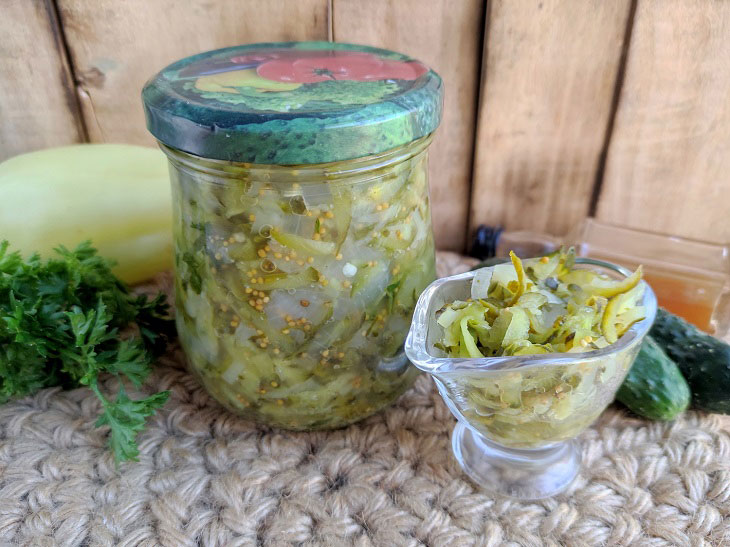 Bon appetit!