In order for pickled cucumbers to come out tasty and crispy, it is not necessary to use vinegar when canning, it can easily be replaced with concentrated lemon juice. Such a preparation is stored well for the winter, and the cucumbers themselves turn out to be fragrant, with a slight sourness. They can be eaten as a pickled appetizer, and can also be added to various salads.
Ingredients:
For two liter jars:
Young cucumbers – 1-1.5 kg.
Black peppercorns – 10 pcs.
Sugar – 1 tbsp. l.
Lemon juice – 4 tbsp. l.
Salt – 2 tbsp. l.
Dill – 4-6 branches.
Garlic – 4-6 cloves.
Water – 1 l.
How to cook:
1. Wash young, small cucumbers well so that there are no thorns left on them.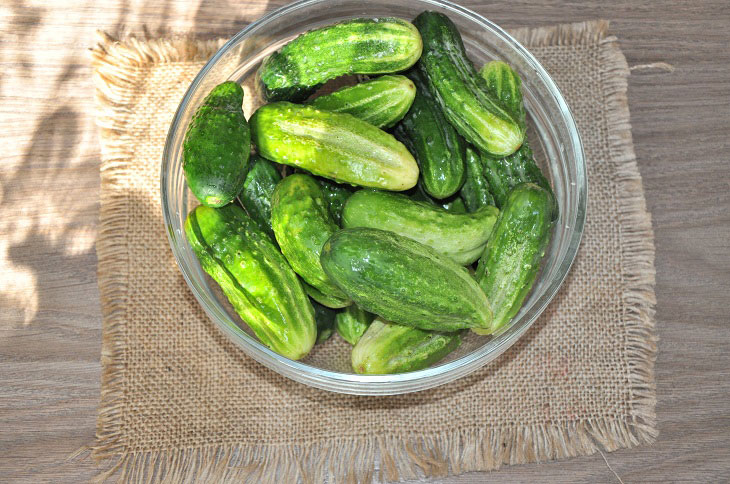 2. In clean, sterilized liter jars, put washed dill sprigs, black peppercorns and garlic, cut into thin slices. Boil water separately.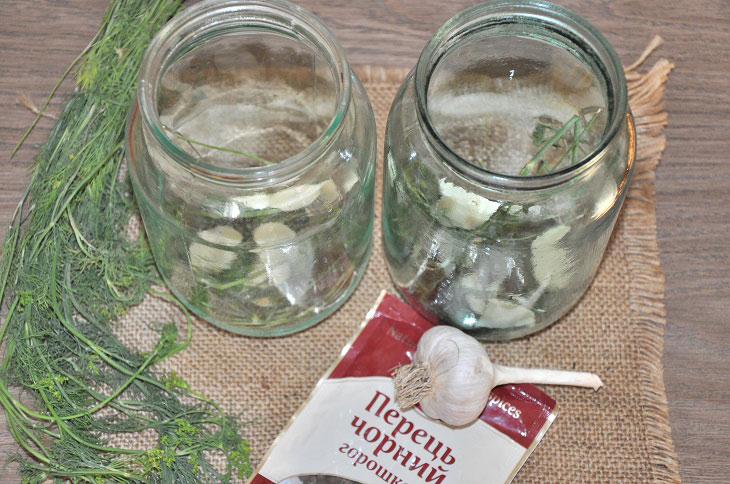 3. Washed cucumbers, as tightly as possible, put in jars.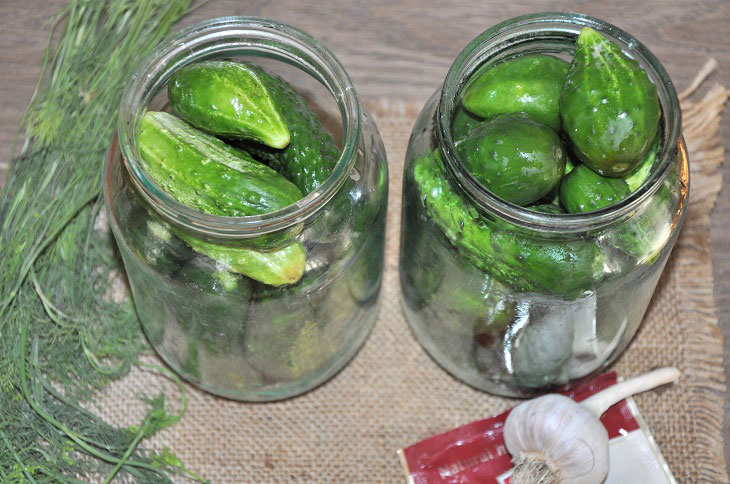 4. Next, fill them with boiling water, and cover the jars with iron lids.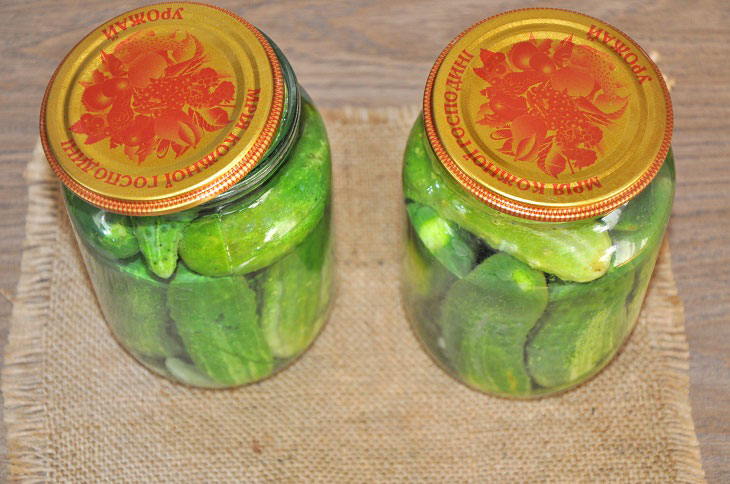 5. After the cucumbers are infused for 15 – 20 minutes (during this time, the boiling water poured into the jars should cool down), drain the water from the jars, boil it and re-fill the cucumbers, letting them stand in boiling water for 10 – 15 minutes.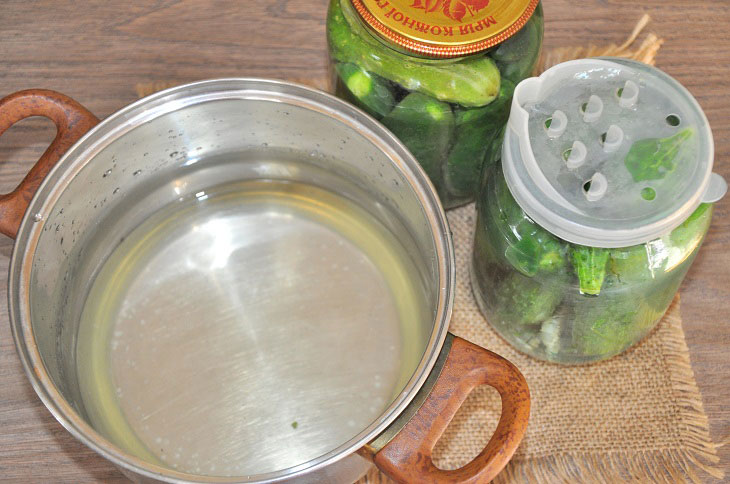 6. Drain the refilled water into the pan, add salt and sugar to it, stir and boil the brine for 2-3 minutes (from the moment of boiling).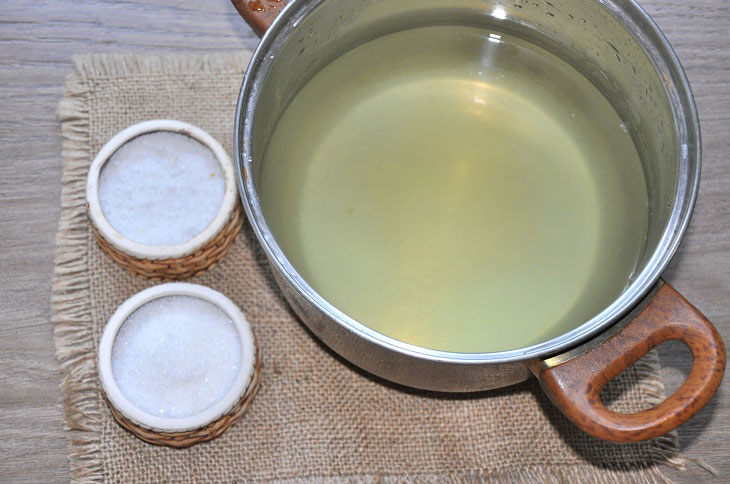 7. Add two tablespoons of concentrated lemon juice to each liter jar of cucumbers.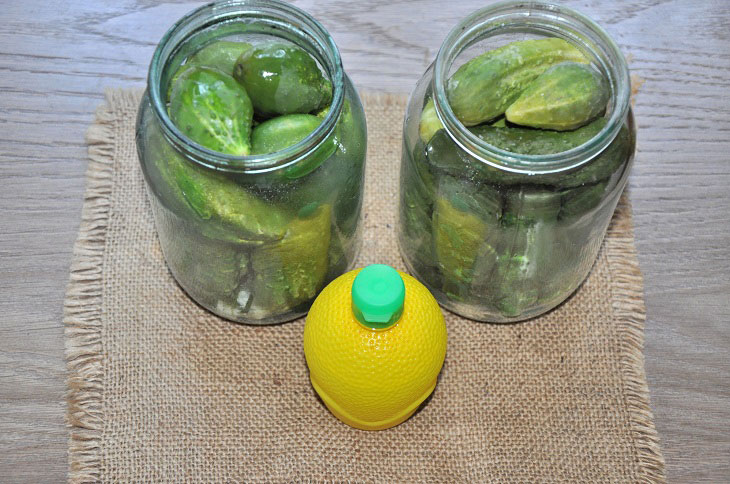 8. Then fill them with boiling brine (vegetables should be completely covered with brine).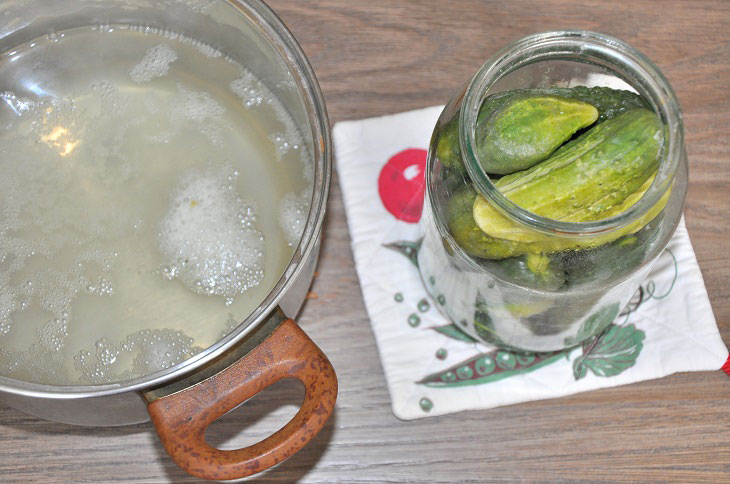 9. Roll up and wrap the cans with preservation, leaving them in the room until they cool completely.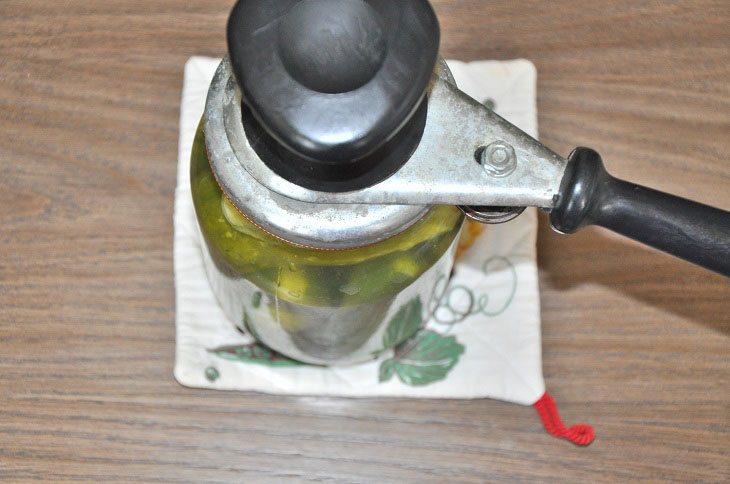 Take out the cooled jars of pickled cucumbers for storage in the cellar.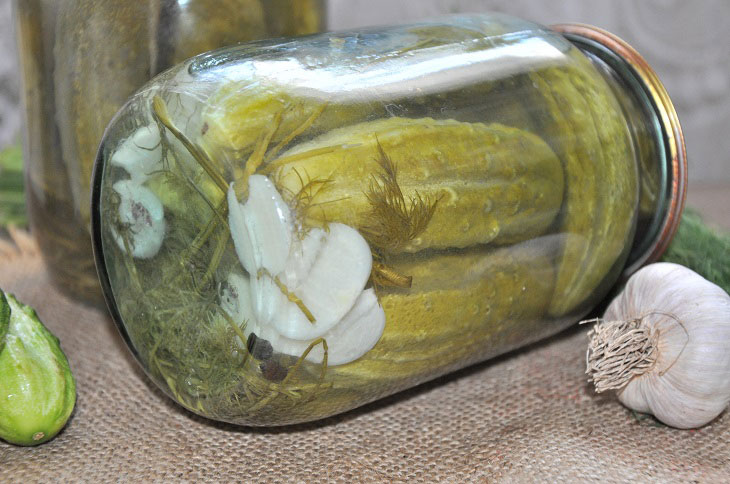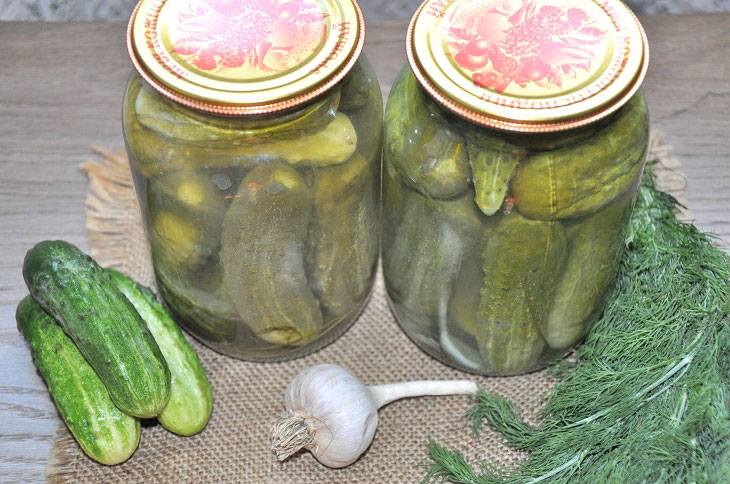 Bon appetit!