It's so nice to open a jar of cucumbers in winter and enjoy a crispy and tasty preparation. There are a huge number of recipes for how to pickle and pickle cucumbers for the winter. But, each housewife chooses for herself the most affordable, tasty and best-received.
Cucumbers in tomato paste are very rich, crispy and sweet, perfect as a snack not only on a weekday for dinner, but also on a festive table. Making them is very easy. For such a preparation, freshly picked cucumbers, small in size, are best suited. So it is more convenient to use them, and more cucumbers will fit in the jar.
Ingredients:
Cucumbers – 2 kg.
Horseradish (root) – 100 g.
Bay leaf – 4 pcs.
Dill – a small bunch.
Black peppercorns – 12 pcs.
Bulgarian pepper – optional.
For marinade:
Water – 1.5 liters.
Sugar – 1 tbsp.
Tomato paste – 1 tbsp.
Vinegar – 1 tbsp.
Salt – 40 g.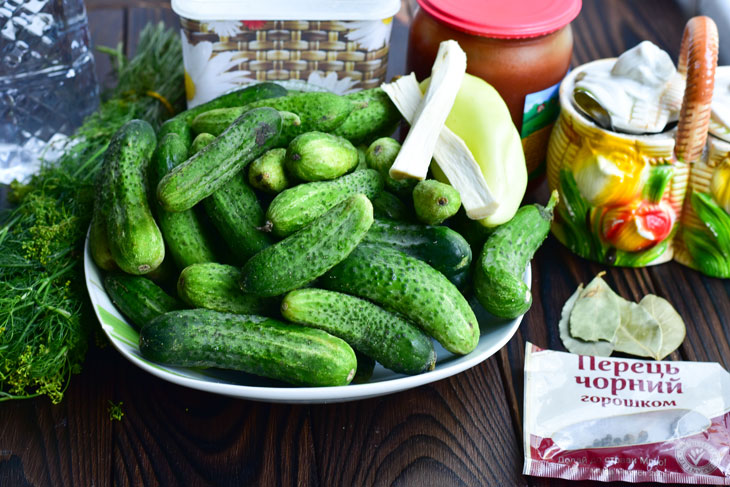 How to cook:
1. Horseradish root should be thoroughly cleaned and washed, dill washed.
It is most convenient to close small cucumbers in liter jars.
After all the ingredients are prepared, you need to put greens, horseradish and all spices on the bottom of the jars.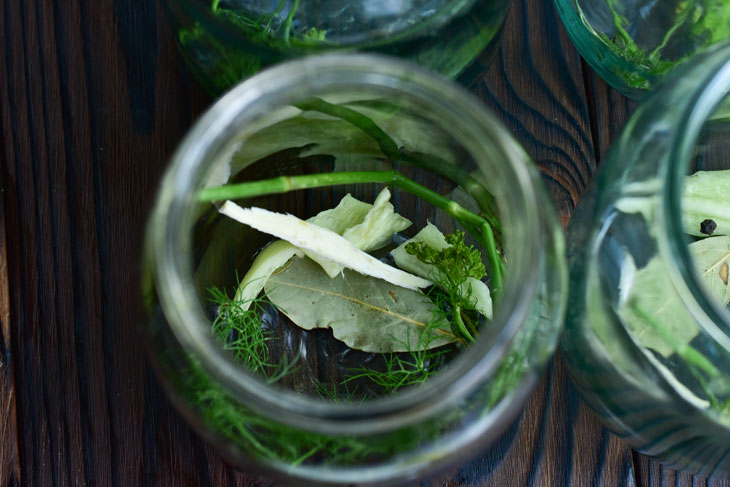 2. Cucumbers must be thoroughly washed under running water, you can soak them in cold water for several hours.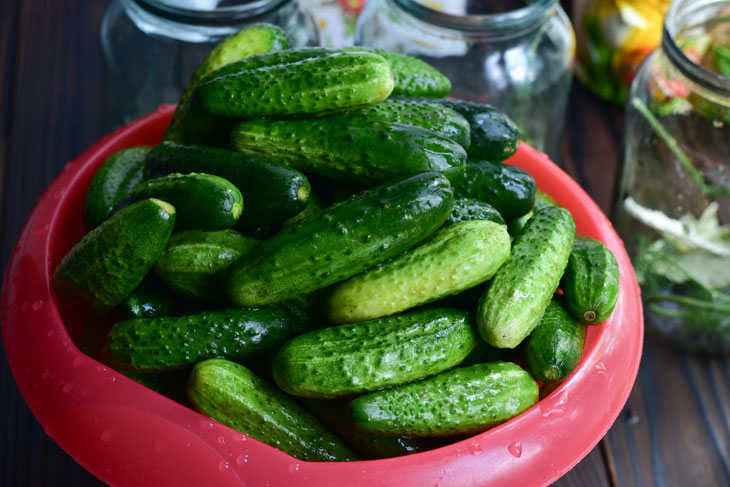 3. Then close to each other, put all the cucumbers in a jar.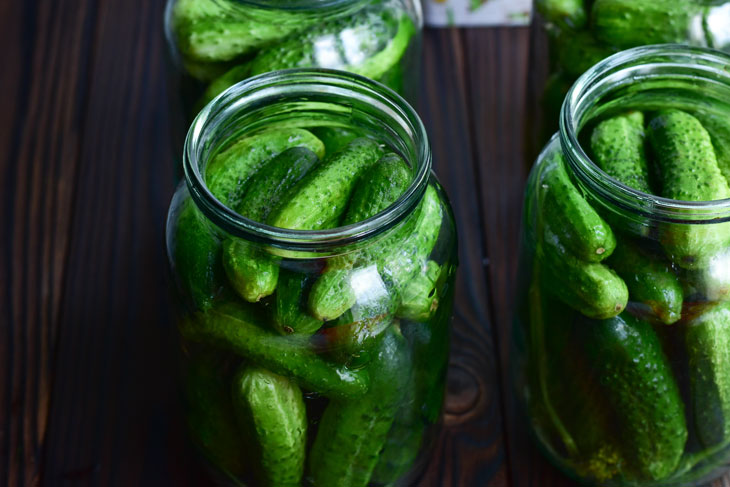 4. After that, you need to prepare the marinade. To prepare a delicious marinade, you need to pour water into the ladle, add salt and sugar to it immediately.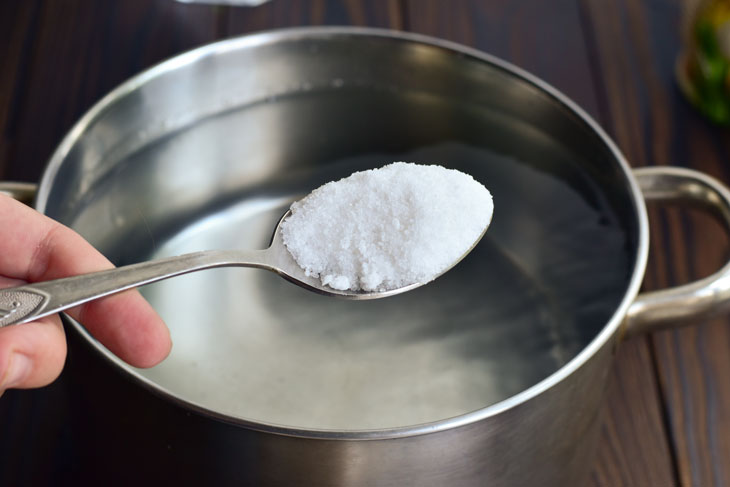 5. You also need to add tomato paste here.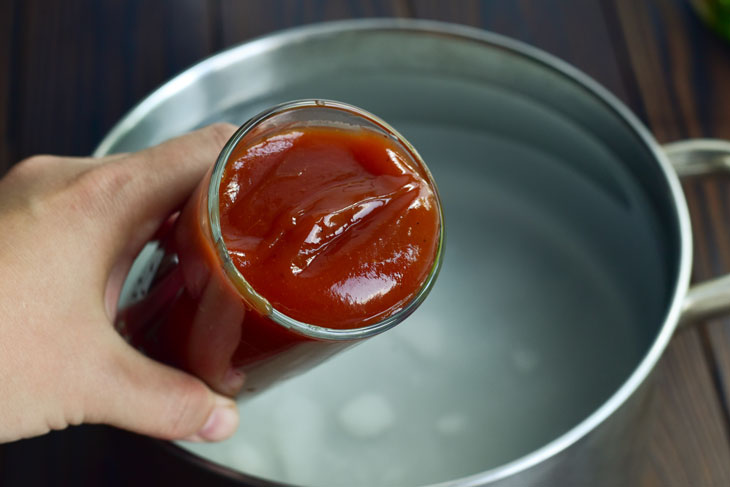 6. Place over medium heat and wait until it boils. After that, be sure to add vinegar and mix.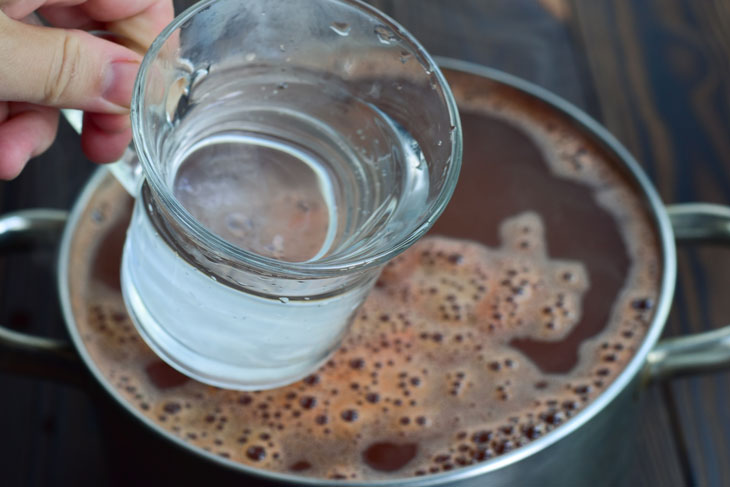 7. The resulting marinade should be poured over all the jars of cucumbers.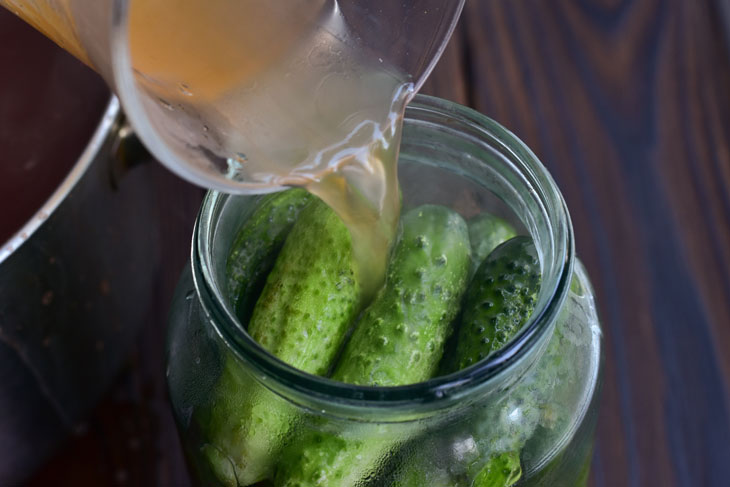 8. Cover with lids.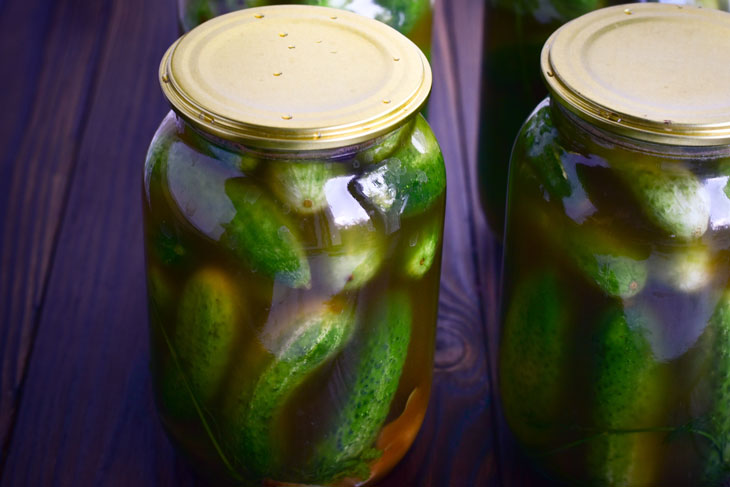 9. After that, you need to sterilize the jars of cucumbers for ten minutes and roll up the lids with a key.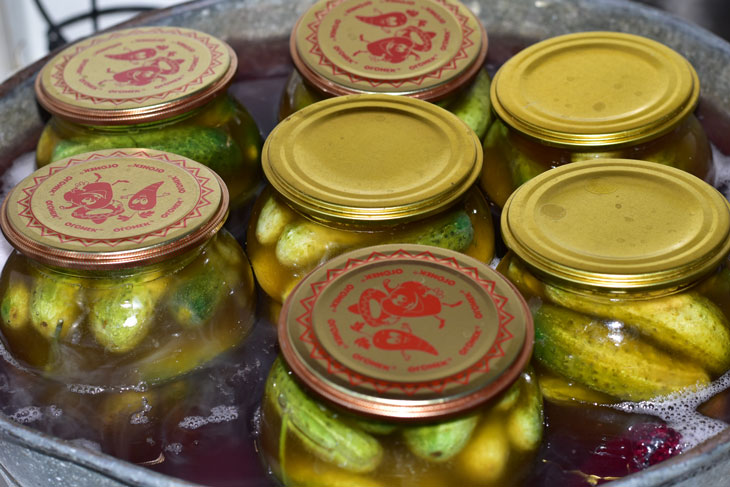 Turn all the jars upside down and wrap them in something very warm, and also put them in a warm place.
Only after the jars of cucumbers have completely cooled down can they be put away in a cool place for storage. It usually takes about two days to cool down.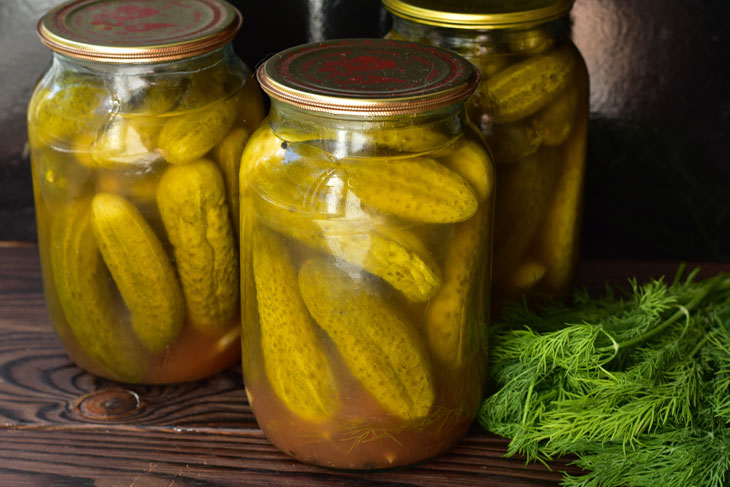 Enjoy your meal!