Cutlets "Economical" is a practical, tasty and uncomplicated recipe. All ingredients are very affordable and perfectly combined with each other. Frying delicious cutlets is an important task for any housewife when the family is waiting for a delicious lunch or dinner. This is where vegetables and meat come in.
We offer to prepare a simple dish that can feed a large company. Adding vegetables to minced meat – cutlets are very juicy and tasty. Use a standard set of vegetables – potatoes, carrots and onions, they are always in the refrigerator and at hand. But there is one more secret – add bread to the minced meat – there will immediately be more cutlets. In addition, when frying, they will become lush and airy, which is important. Appetizing cutlets will appeal to everyone and some will even ask for more.
Ingredients:
Pork – 350 g.
Potato – 50 g.
Carrots – 40 g.
Onion – 40 g.
Chicken eggs – 1 pc.
White bread – 50 g.
Vegetable oil for frying – 50 g.
Salt, black pepper – to taste.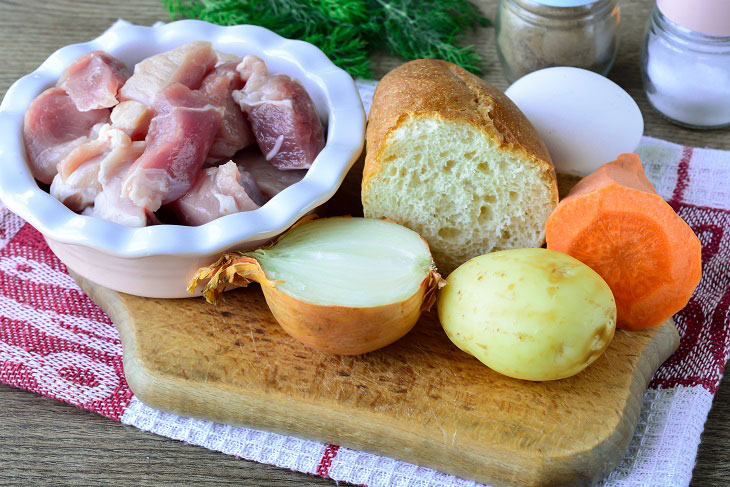 How to cook:
1. Peel all the vegetables – cut the onion and carrot into medium pieces to fit in the meat grinder.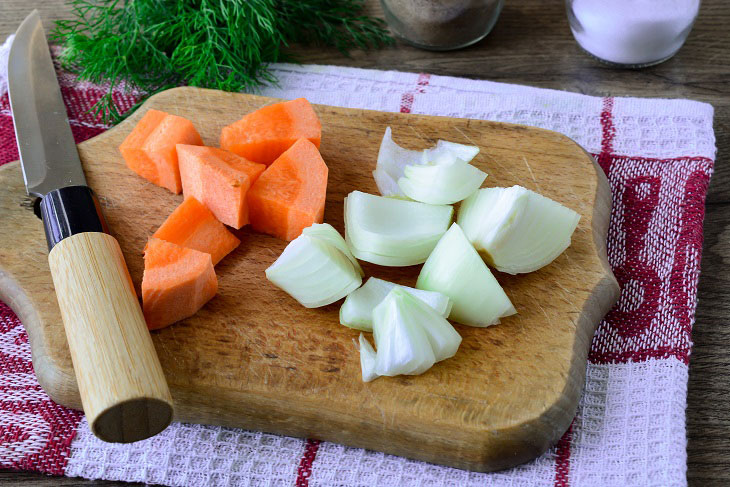 2. Peeled potatoes also cut into slices to turn it into minced meat.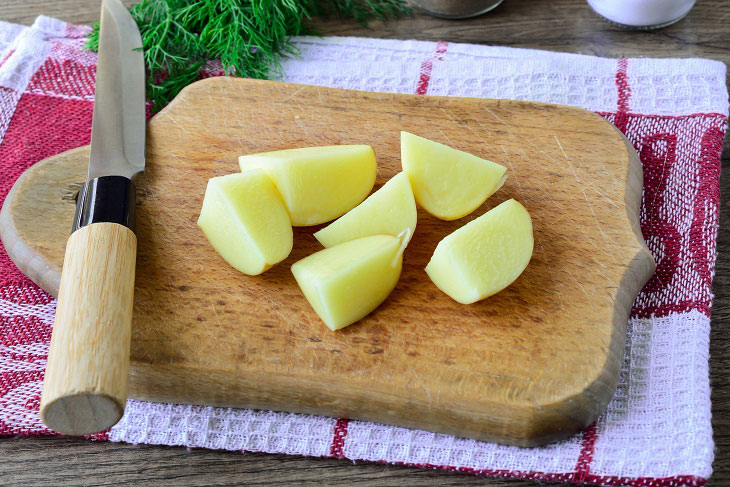 3. Washed pork, cut into pieces, twist into minced meat through a meat grinder.
Use any meat part of pork – shoulder, neck or tenderloin.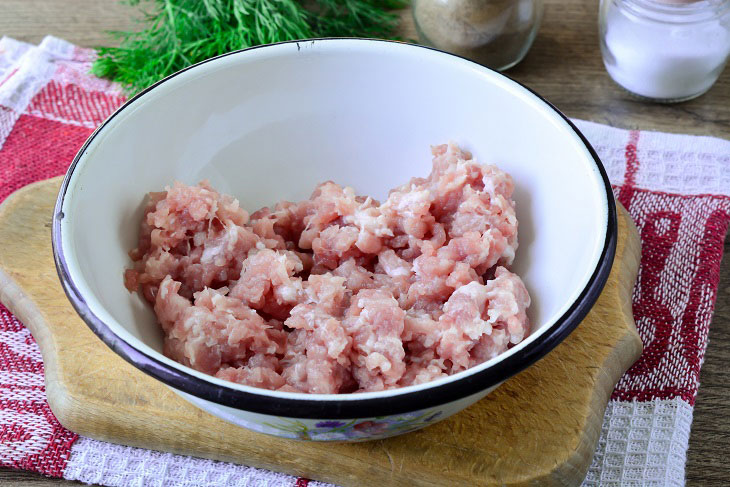 4. Add white bread soaked in water and squeezed out to the minced meat.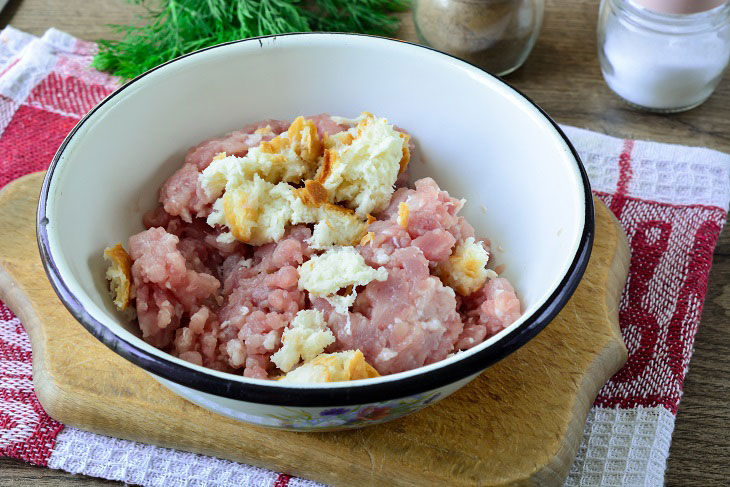 5. Also twist all the vegetables to the minced meat – potatoes, onions and carrots.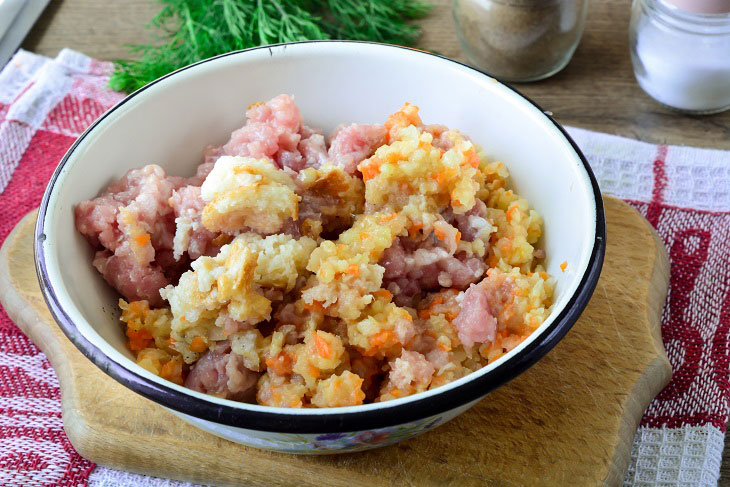 6. Beat in the minced chicken egg, salt and pepper to taste and mix the minced meat well.
If you like other spices, use them. Provencal herbs or paprika are suitable here.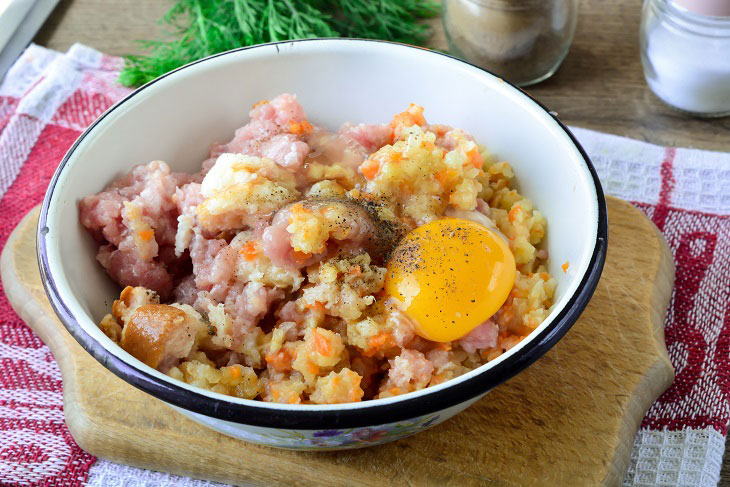 7. Form round patties with water-dampened hands.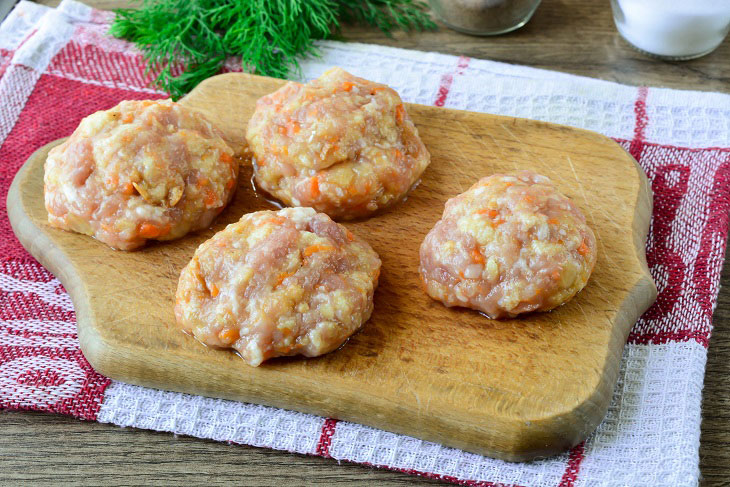 8. Heat oil in a skillet over medium heat. Put the cutlets and lower the heat after 5 minutes.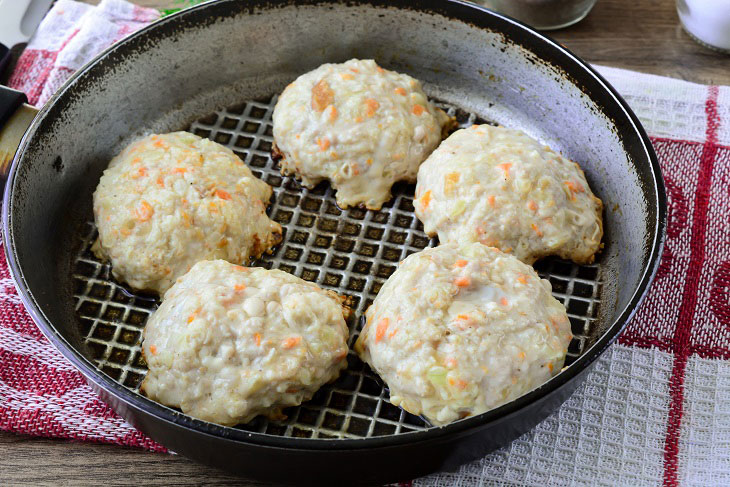 9. Fry them on both sides over low heat for 35-40 minutes under the lid. It is important to fry the cutlets well until fully cooked.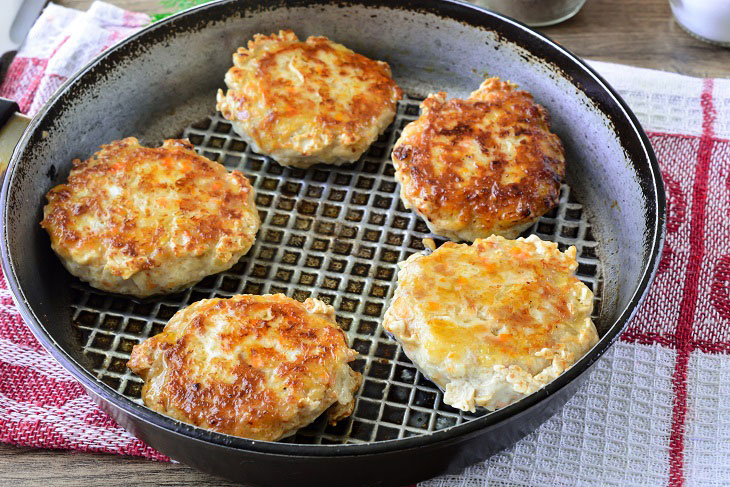 10. Serve the finished dish to the table – it is delicious both hot and cold.
Any side dish is suitable for such cutlets – boiled potatoes, rice or pasta. A hearty and economical dish that the whole family will love!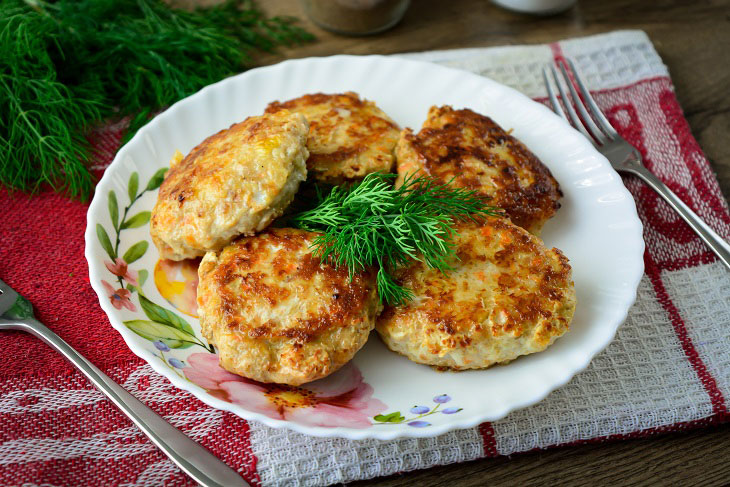 Bon appetit!