The most delicious dishes are those in which a lot of things are mixed. These are the so-called peasant treats, which over time have become cult: pizza, lasagna, mincemeat … These include shepherd's casserole – a hot dish consisting of mashed potatoes and minced meat. Thanks to a few "highlights", the casserole turns into a gourmet dish that will appeal to many!
Ingredients:
Potato – 1 kg.
Minced meat (pork or assorted) – 500 g.
Onion – 1 pc.
Tomato paste – 2 tbsp. l.
Garlic – 2-3 cloves.
Frozen or young green peas – for decoration.
Salt – to taste.
Cheese like Dutch – 100 g.
Vegetable oil – for frying.
In addition, you will need a spacious dish for the casserole itself – no less than 26 cm in diameter.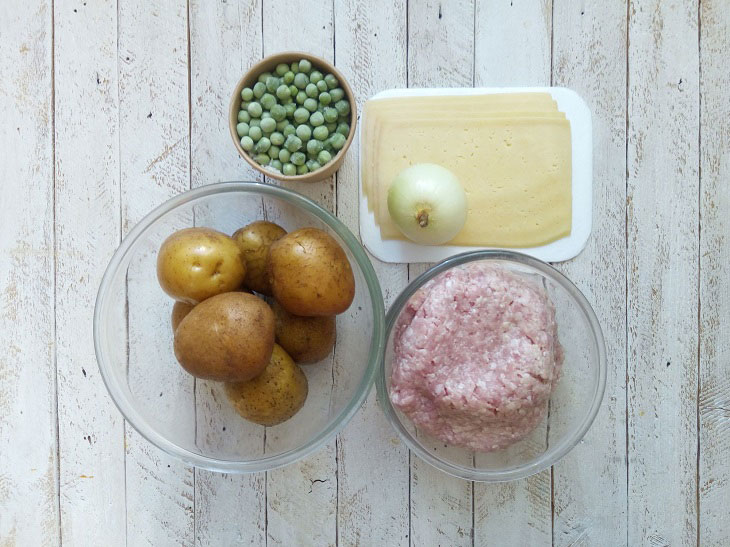 How to cook:
1. Pour vegetable oil into the bottom of a frying pan and set it to bask on the fire. Peel the onion from the husk, cut into cubes and transfer to the pan.
Fry the onion over low heat so that it does not darken too early.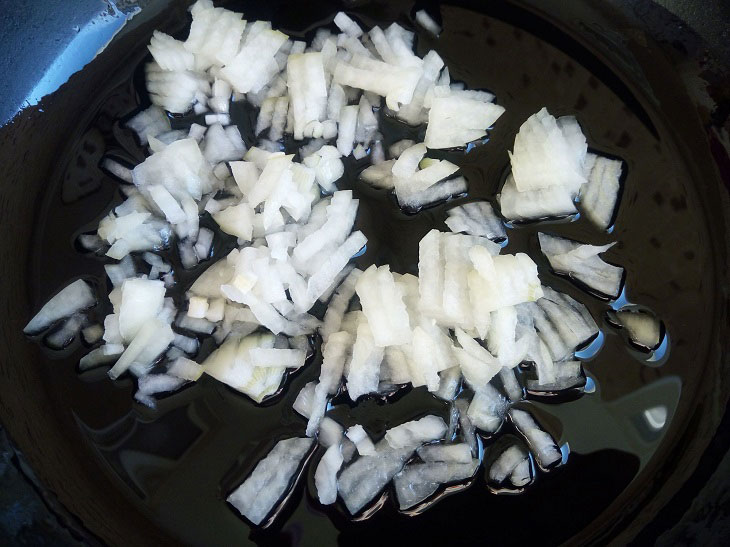 2. Bringing the onion to transparency, put the minced meat in the pan. Mash it with a spatula so that there are as few lumps as possible, and fry along with the onion.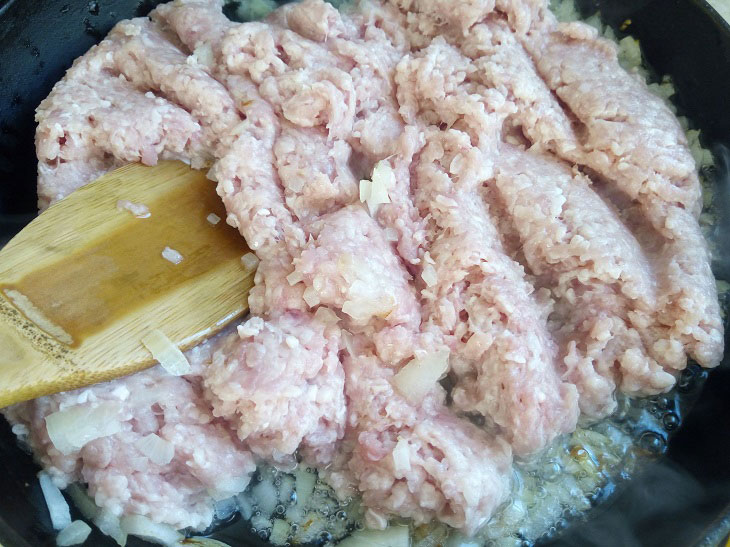 3. At the same time, peel the potatoes, cut them into small pieces and set to boil over medium heat. Salt the water to make it boil faster.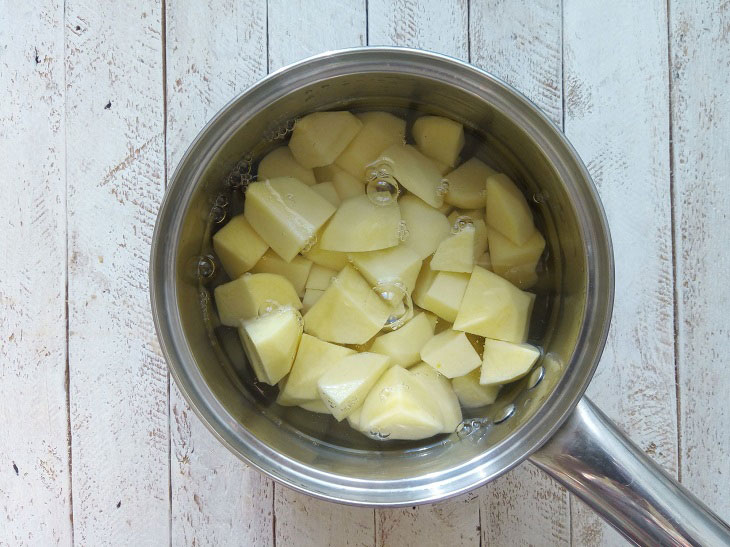 4. Lightly fry the minced meat with onions (until a light shade – you do not need to fry this component of the casserole too much), salt it, add tomato paste and half a cup of water.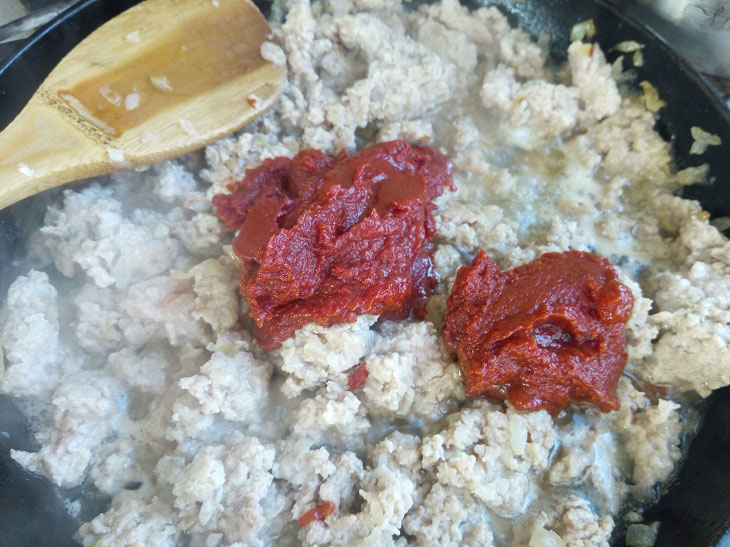 5. After a few minutes, add minced meat and garlic, passed through the garlic. Mix everything well, cover and simmer until fully cooked for about 20 minutes.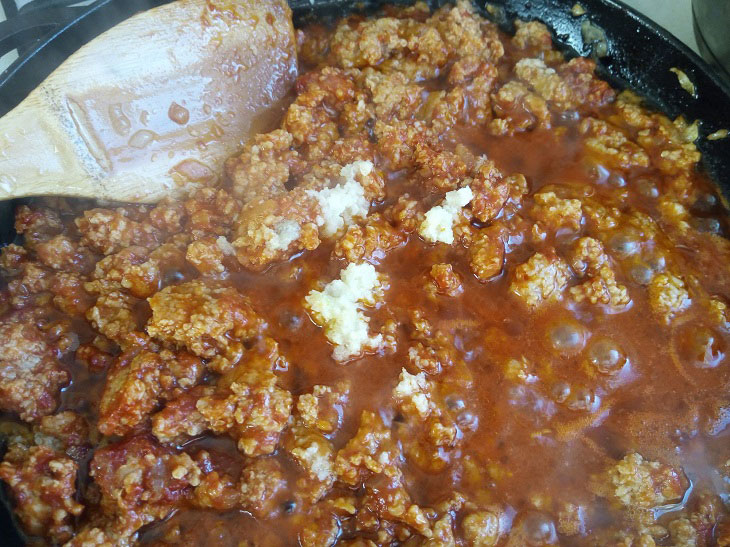 6. In the meantime, the potatoes should already be cooked. Drain the water from it into a cup, mash the potatoes with a potato masher and pour enough liquid from the cup to make a mashed potatoes of a pleasant consistency. Add cheese (either grated or very thinly sliced) to the hot mashed potatoes and stir through. The cheese will melt into puree and make it more tasty and satisfying.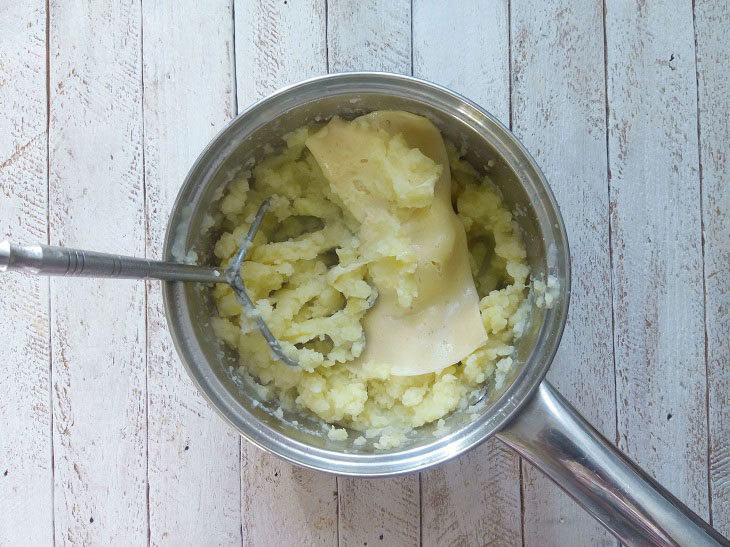 7. Transfer the cooked minced meat to the baking dish. It is not necessary to grease the form for this: the minced meat is already quite fatty, so it will not stick to the bottom during baking.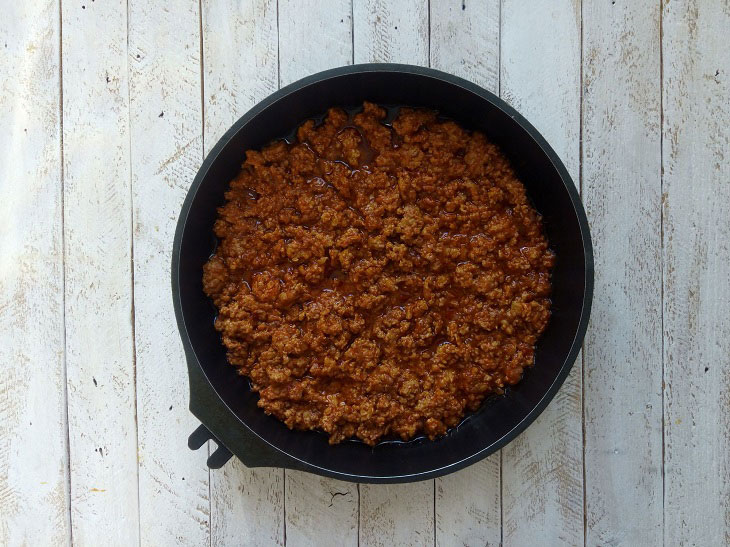 8. Place a layer of mashed potatoes on top of the minced meat layer and carefully level its top.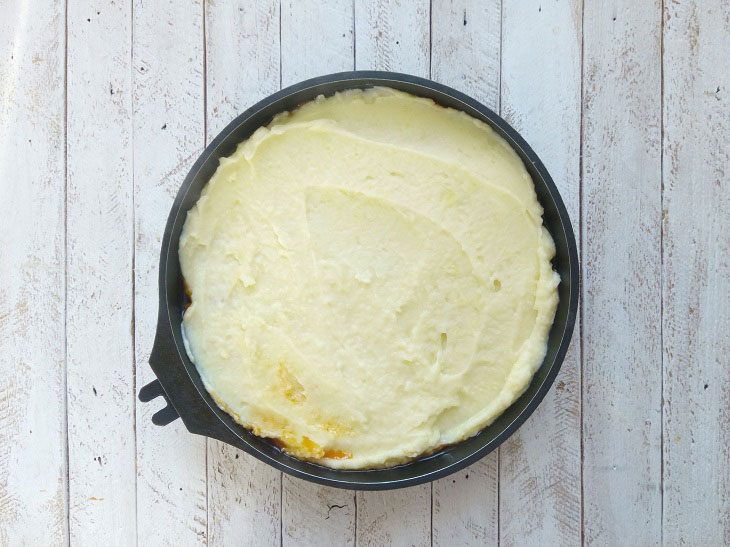 9. Spread the green peas on top of the mashed potatoes – draw some kind of pattern or make such "specks" at an equal distance from each other.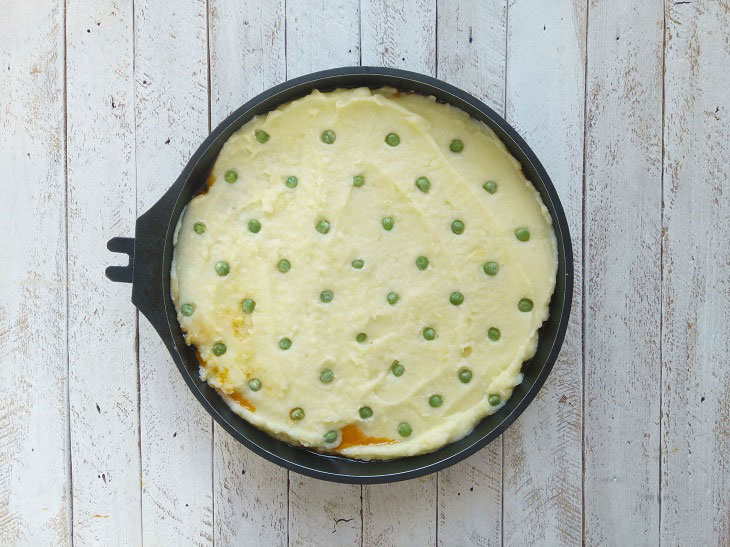 10. Put the form with the future casserole in the oven preheated to 200 degrees and bake for 15 minutes.
Shepherd's casserole is ready! This is a real yummy that you will want to cook again and again.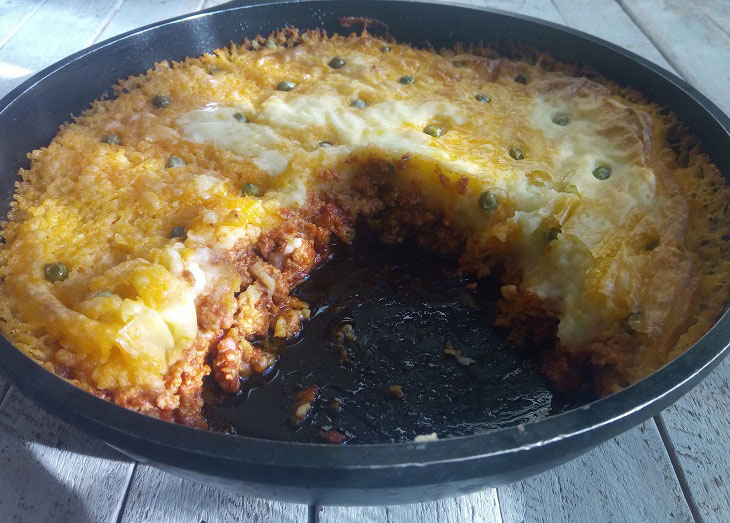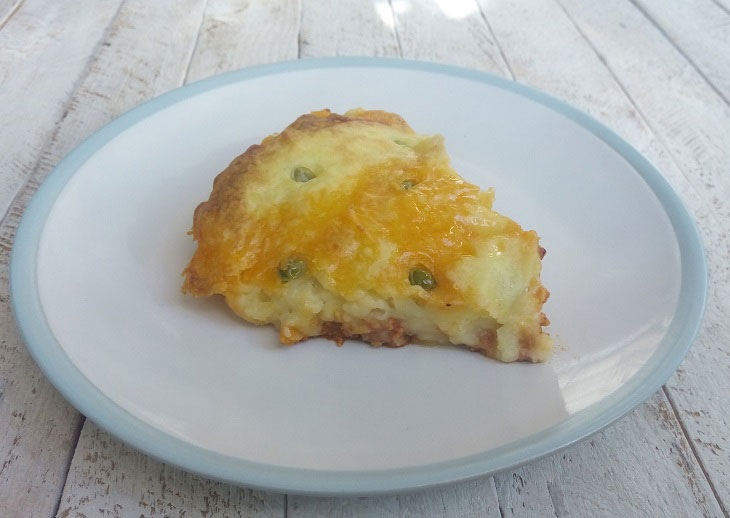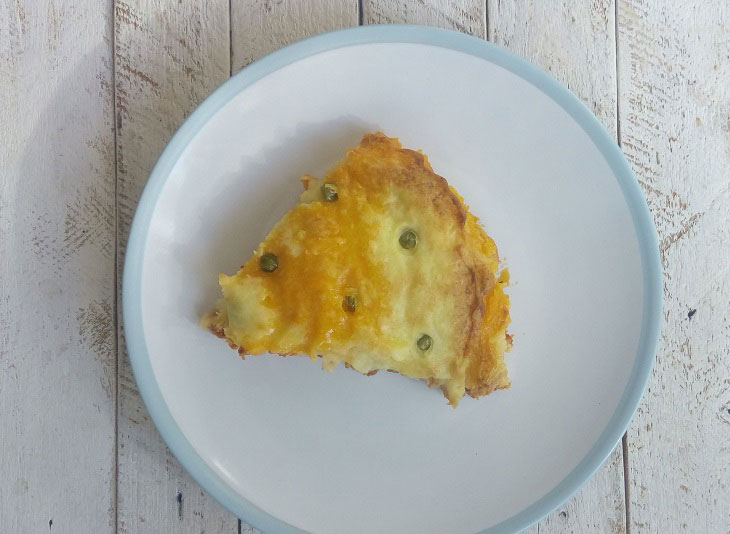 Enjoy your meal!