Lasagna is a delicious Italian dish that is not as difficult to prepare as it might seem at first glance. If you bought ready-made sheets of dough, then it remains to cook the bechamel and cook the bolognese, and then assemble the future casserole.
This recipe calls for 2 servings of ingredients. If you have a large family, then increase the proportions. If part of the lasagna remains uneaten, then it can be frozen – then it is enough to remove the portion from the freezer and warm it in the oven for 20-30 minutes.
Ingredients:
For lasagna:
Sheets for lasagna – 4-8 pcs.
Parmesan – 50 g.
Basil – for serving.
For the bolognese sauce:
Bacon – 30 g.
Minced pork and beef 1:1 – 400 g.
Vegetable oil – 1-2 tbsp. l.
Onion – 1 pc.
Celery – 1 stalk.
Carrot (small) – 1 pc.
Salt and ground black pepper to taste.
Tomato paste – 1 tbsp. l.
Tomato sauce – 1 tbsp. l.
Red dry wine – 150 ml.
Water – 200 ml.
For the bechamel sauce:
Milk – 500 ml.
Butter – 40 g.
Grated nutmeg – 1 pinch.
Salt – 1-2 pinches.
Wheat flour – 1 tbsp. l.
How to cook:
1. First of all, you need to prepare the bolognese sauce. To do this, heat a frying pan with a little vegetable oil and fry fresh bacon in it, cut into small cubes.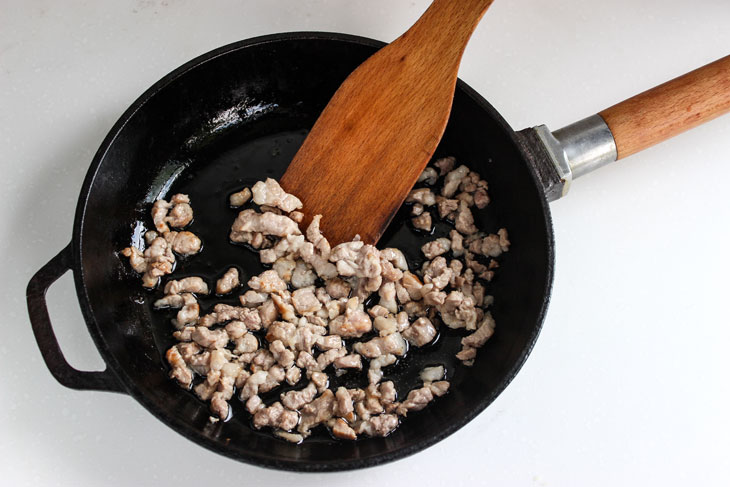 2. Cut the onion and celery into cubes, and chop the carrots on a grater. Saute the vegetables along with the bacon until soft, but be careful not to overcook. They should only soften, but not brown.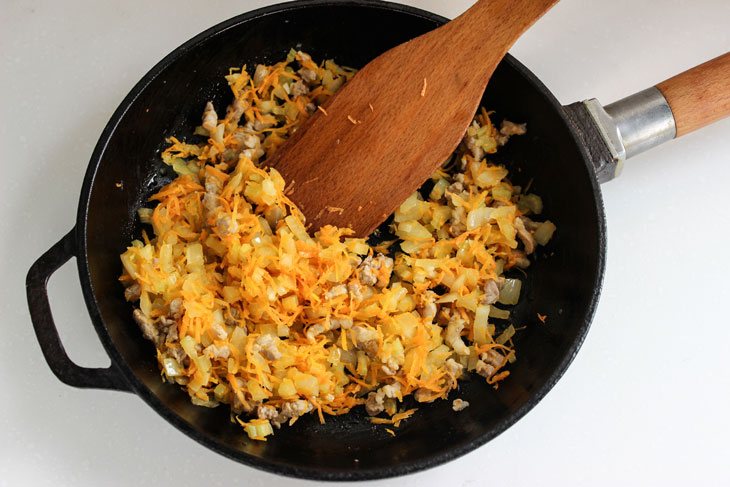 3. Add minced meat and continue to fry everything together, breaking up lumps along the way, about 5-6 minutes over high heat. Pour in dry red (!) wine. Wait 15 minutes until all the alcohol has evaporated. Add thick paste and tomato sauce, salt and pepper to taste. Fry for another minute. If the pasta is sour, then add a pinch of sugar, it will balance the taste.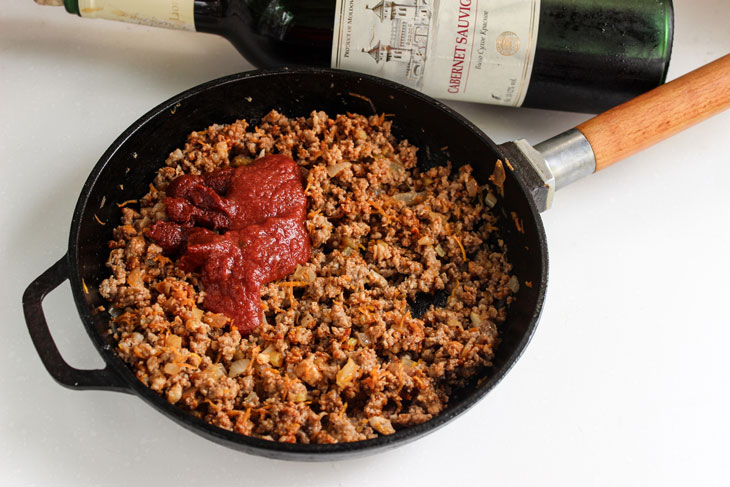 4. Pour in 150-200 ml of water and simmer under a lid over low heat for 1-2 hours, stirring from time to time with a spatula so that nothing burns.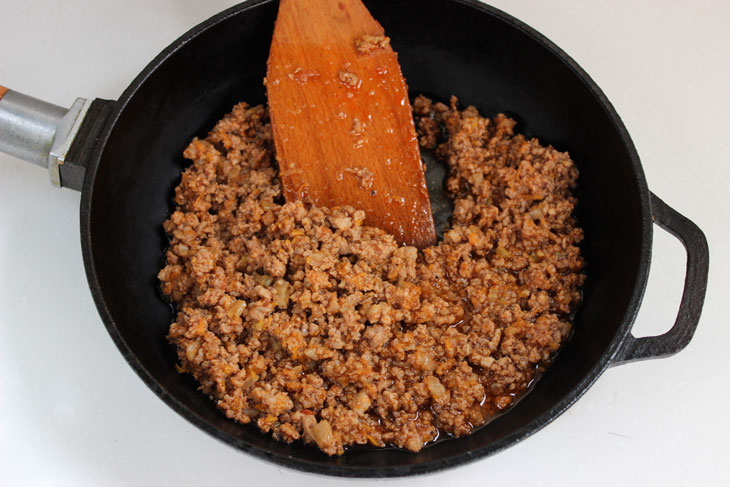 5. Prepare a classic béchamel sauce. To do this, melt the butter in a saucepan and lightly put flour on it, and then pour in the milk (heat to make it warm). Cook until thickened, stirring constantly with a spatula. Add salt and some ground nutmeg. After about 15 minutes of simmering over low heat, the sauce should thicken and leave a distinct trail when drawn over a spatula. Remove it from the heat, it will thicken further as it cools.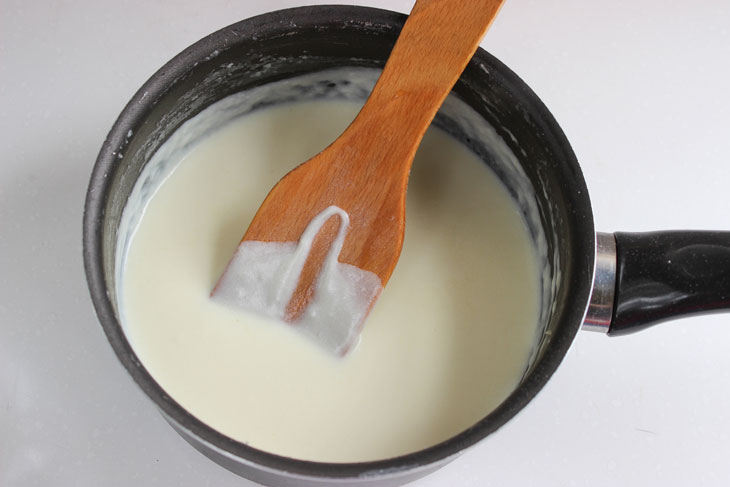 6. Place a tablespoon or two of béchamel sauce in the bottom of a small lasagna dish and spread with a spoon.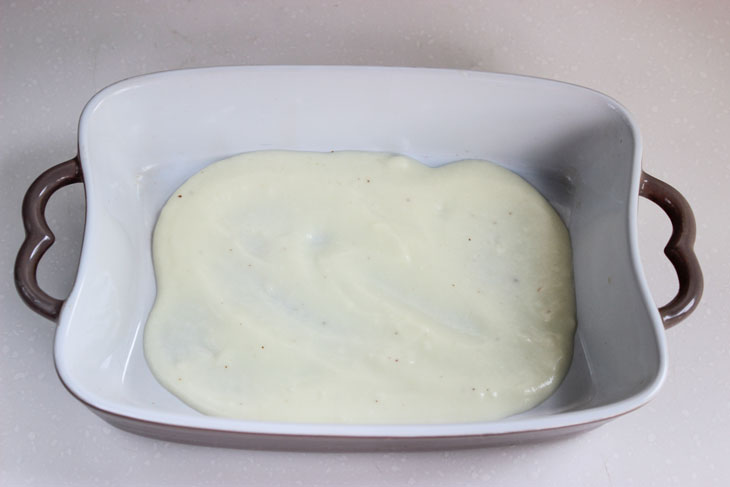 7. Next, lay out a sheet of dough for lasagna – before that, carefully examine the packaging, some manufacturers need to boil them, others use them dry, without prior heat treatment.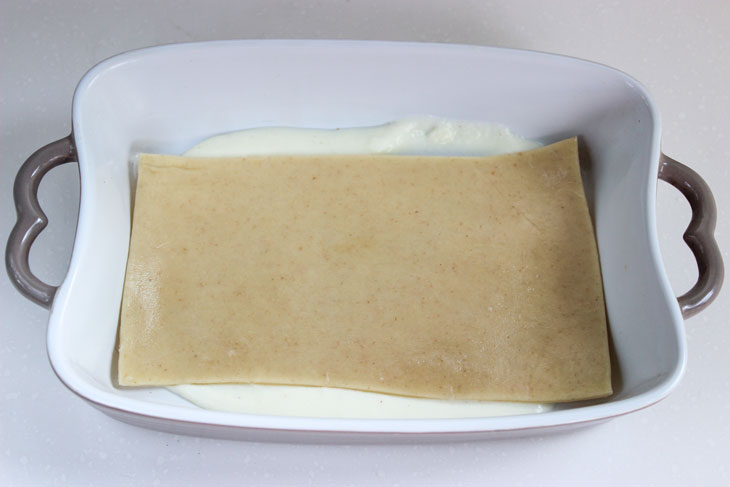 8. Put a couple of tablespoons of meat sauce on top of the dough sheet.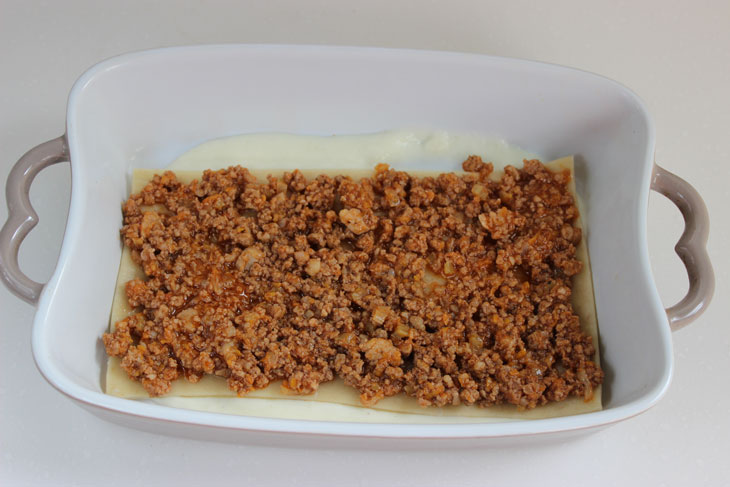 9. And a couple of tablespoons of bechamel sauce.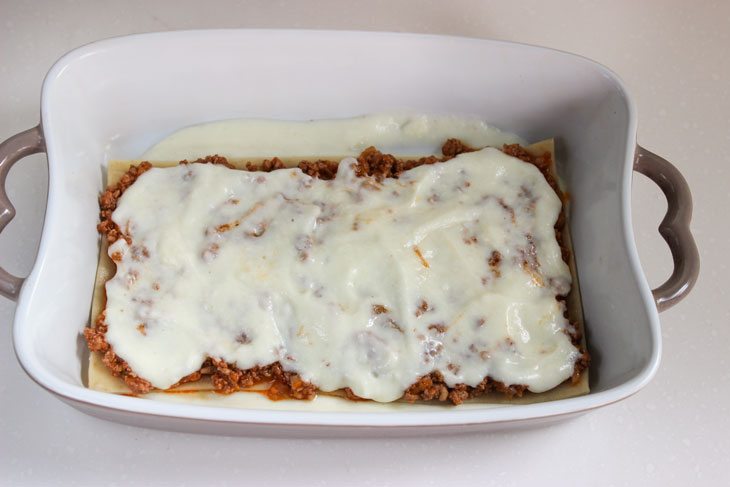 10. Sprinkle with a dollop of grated Parmesan.
11. Repeat alternating layers until all the filling is g1. The last layer should be dough, smeared with bechamel and sprinkled with cheese.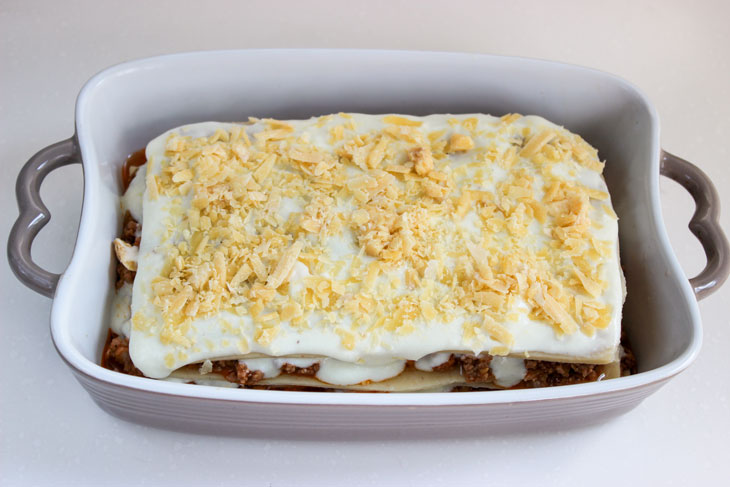 12. Send the form to the oven, preheated to 180 degrees, and bake the lasagna for 40-45 minutes, until the top is browned.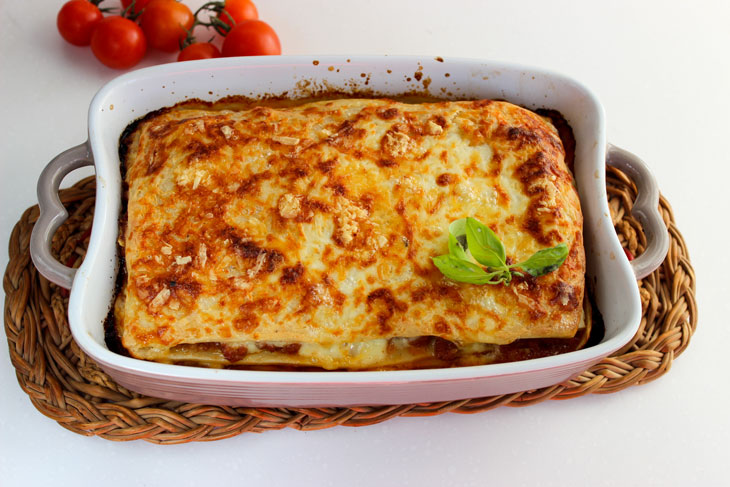 13. Wait for the casserole to cool slightly so that it absorbs all the juices from the bottom of the mold, and it will also be much easier to cut into portions.
Serve warm.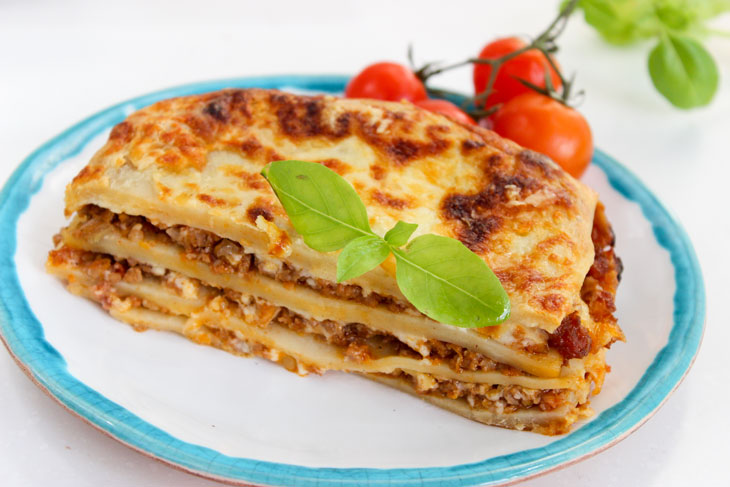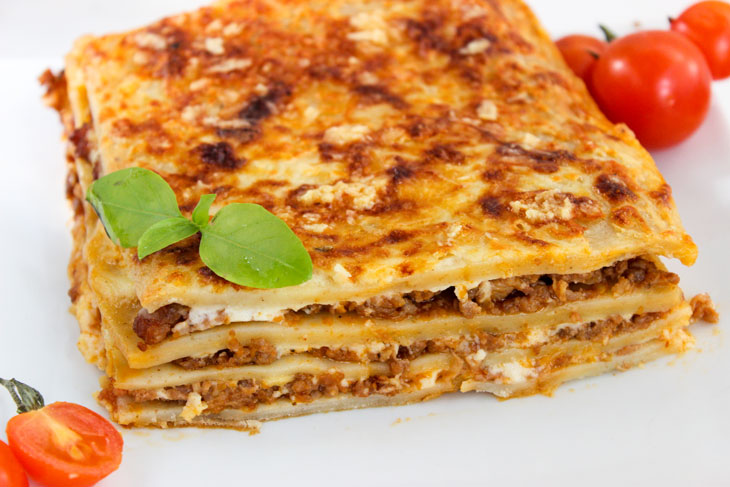 Enjoy your meal!