We offer to cook this time wonderful pollock cutlets. This marine fish has white, low-calorie, lean meat that will fit perfectly into the menu not only for fish lovers in general, but will be useful for both children and those who follow their figure. Pollock is good in any cooking option, but this time I want to share a recipe for delicious cutlets with a delicate creamy taste. These cutlets are good both hot and cold as a snack for work or school with any vegetable side dish and a slice of whole grain flour bread.
To cook cutlets from pollock fillet "Nezhenka", we take the necessary ingredients from the list.
If you bought a whole fish, and not a finished fillet, then you first need to clean it, remove the skin and remove the bones as much as possible. We wash the resulting fillet under running water and only then weigh it. We need 500g, so the weight of whole carcasses should be 200-250g more.
Ingredients:
Pollock (fillet) – 600 g.
Onion – 1 pc.
Sour cream 20% – 2 tbsp. l.
Soy sauce – 1 tbsp. l.
Cream 10% – 50 ml.
Ground crackers for minced meat – 2 tbsp. l.
Semolina – 2 tbsp. l.
Chicken egg C1 – 1 pc.
Butter 72% – 30 g.
Salt, garlic, spices – to taste.
Sunflower refined oil – 3 tbsp. l.
Breadcrumbs – by eye.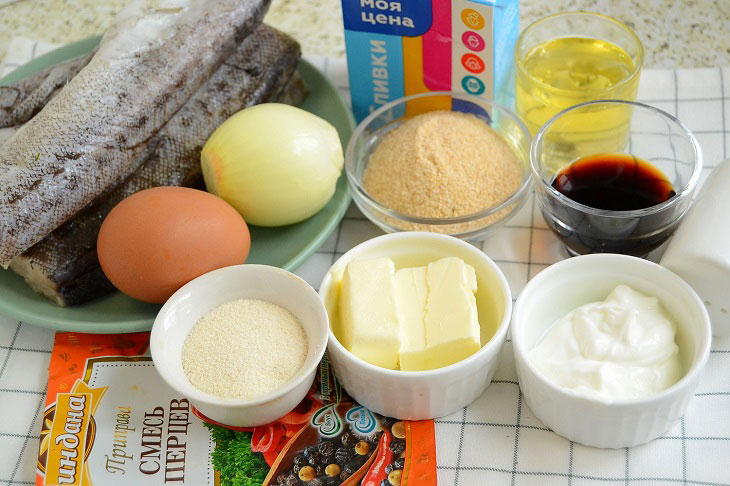 How to cook:
1. In a small bowl, mix sour cream, soy sauce, semolina and ground crackers. Pour in the cream (you can replace it with milk) and leave for half an hour so that the semolina and crackers swell.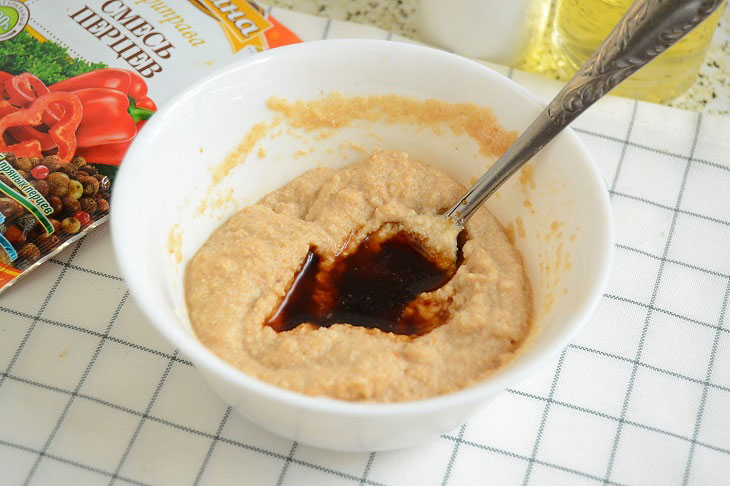 2. We cut the fish and onions not very large and scroll everything together through a meat grinder. You can use a grinder for this.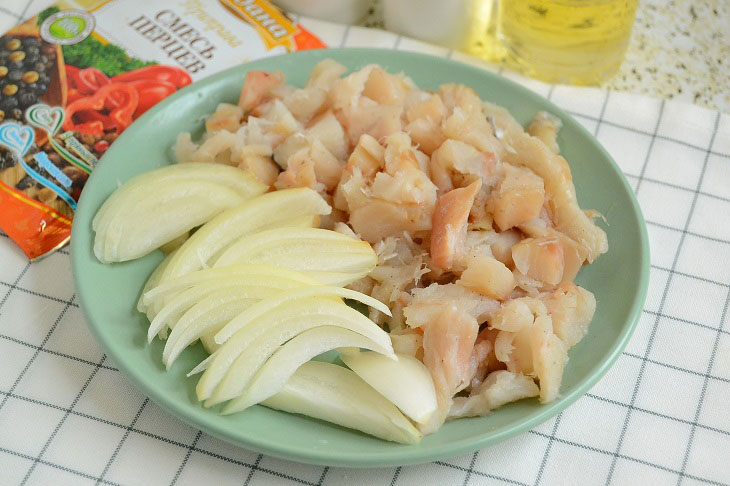 3. We drive the egg into the minced fish, add here the mixture of crackers with semolina, salt and pepper to your taste. We send the softened butter to a bowl with minced meat and mix everything well. We put the minced pollock in the refrigerator for fifteen minutes.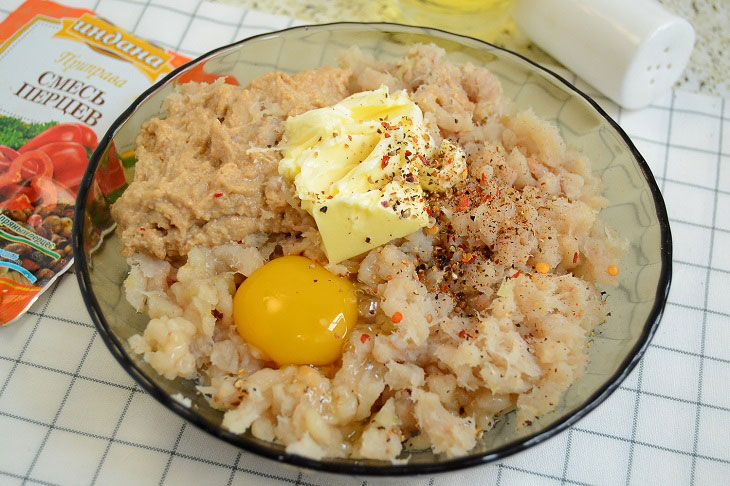 4. We form oval cutlets from the chilled minced meat and bread them in breadcrumbs to get a crispy golden crust when frying.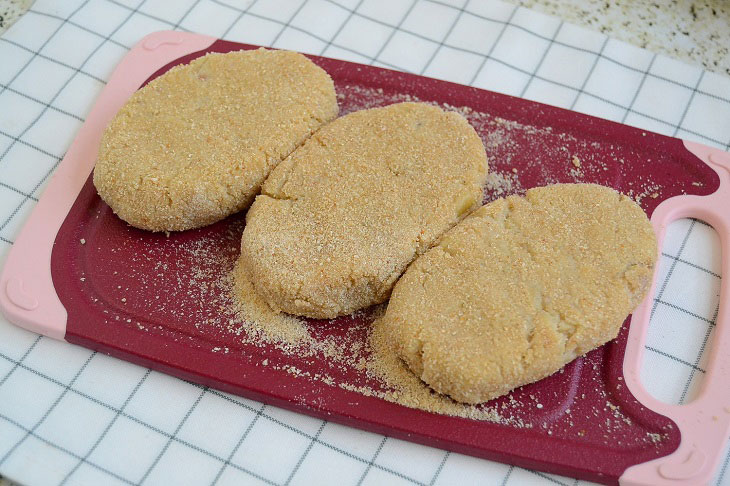 5. We heat the vegetable oil in a frying pan and fry the minced fish blanks on both sides for a couple of minutes. Then cover the pan with a lid and keep the cutlets on low heat for another 5-6 minutes until fully cooked.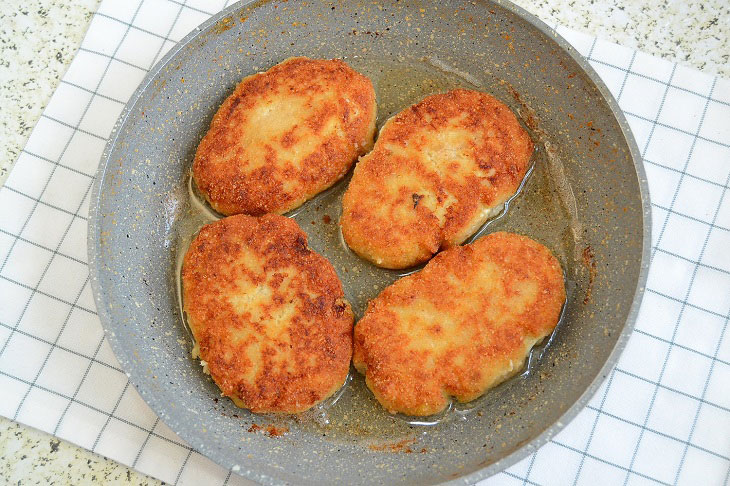 Pollack fillet cutlets "Nezhenka" are ready. They are incredibly tender, with a creamy mild flavor and fragrant crispy crust. Serve hot with any side dish of vegetables, cereals or pasta.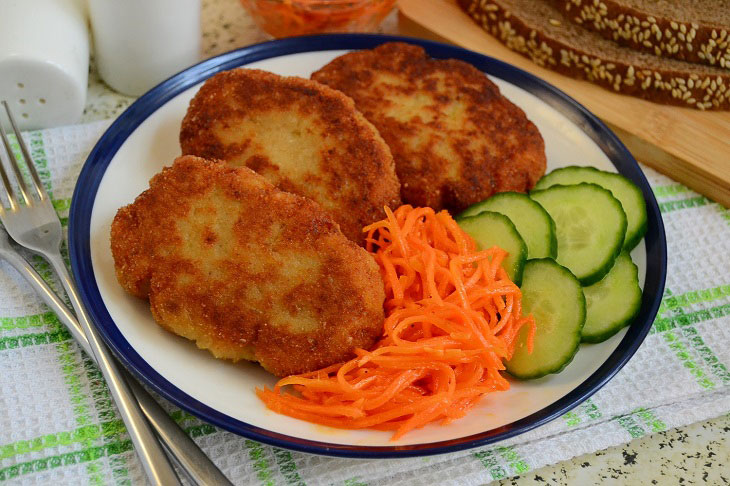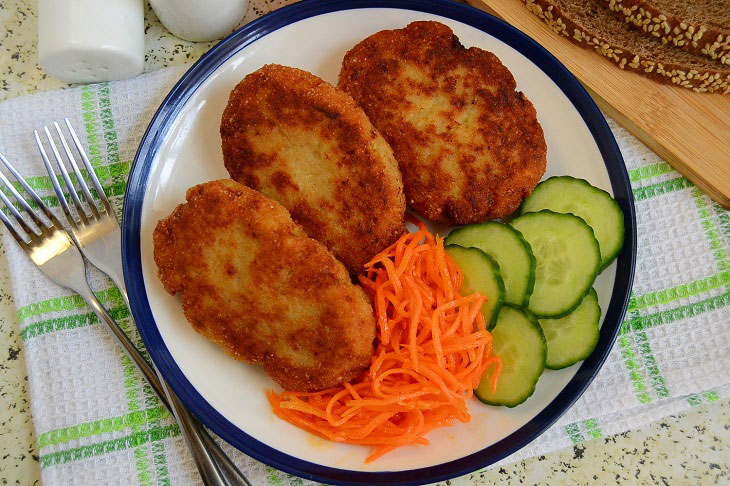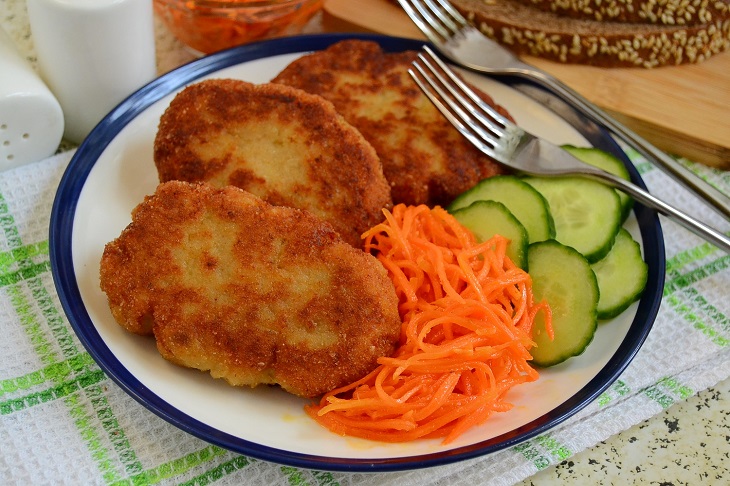 Bon appetit!