Salmon in French is a very appetizing and quite satisfying dish that will decorate any festive meal. Its basis, of course, is tender salmon fillet. Like any other fish, salmon goes well with potatoes and onions. Piquant cheese subtly sets off the taste of the dish, harmoniously fitting into the overall composition.
All of the above products are stacked in layers in a refractory form and smeared with a thin layer of mayonnaise, which gives the dish additional flavors. As seasonings, only black ground pepper and salt are used.
Ingredients:
Salmon fillet – 400 g.
Potatoes – 400 g.
Onion – 1 head.
Hard cheese – 80 g.
Mayonnaise – 50 g.
Sunflower oil – 1 tsp
Ground black pepper – to taste.
Salt – to taste.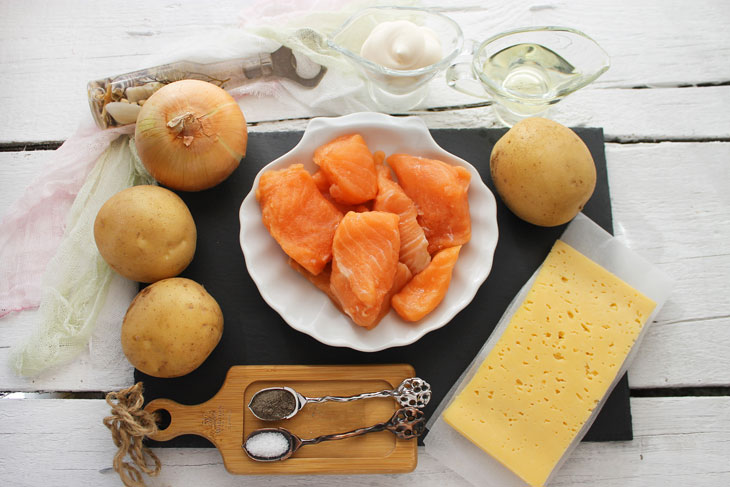 How to cook:
1. Wash the potatoes with a vegetable brush, peel and cut into slices about 3-4 mm thick.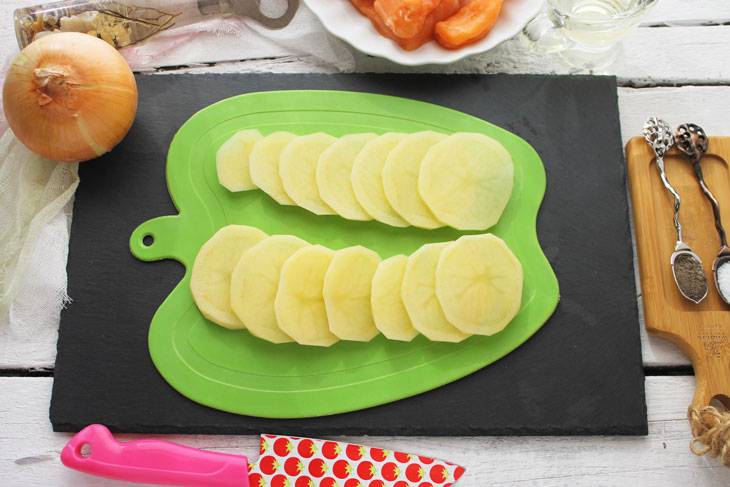 2. Cut salmon fillet into thin slices.
Instead of salmon, you can use any other red fish for cooking, such as ketu, coho salmon, salmon or chinook salmon. Well, if you want to get a budget version of the dish, you can replace salmon with pink salmon.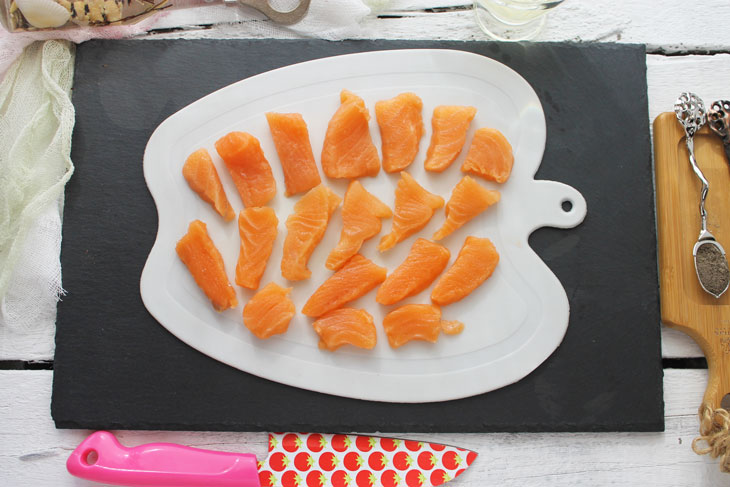 3. Peel the onion, rinse and cut into thin half rings.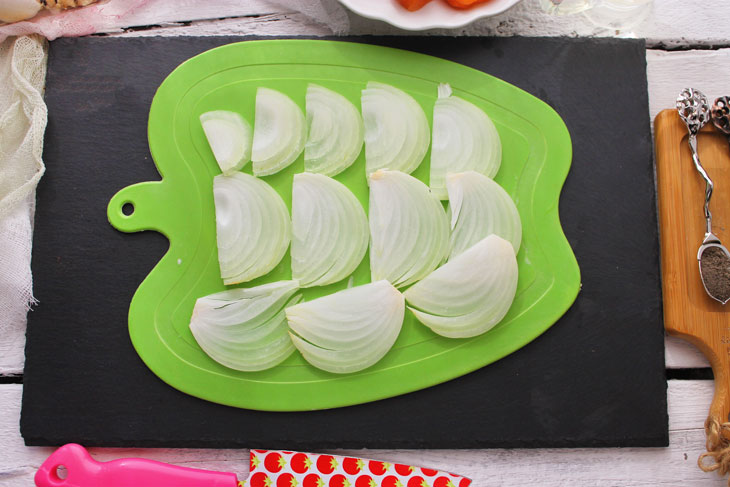 4. Grate the cheese on a fine grater or, as in the proposed recipe, chop in a blender.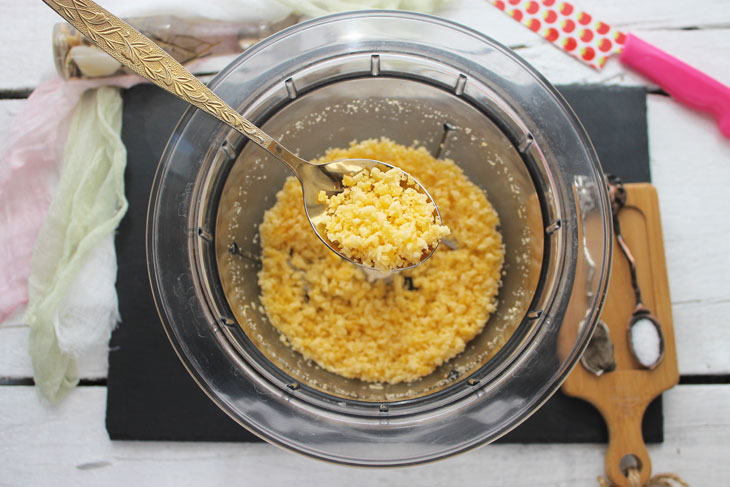 5. Next, start assembling the dish. Lubricate the refractory form with sunflower oil. Lay out half of the fish. Lightly pepper and salt.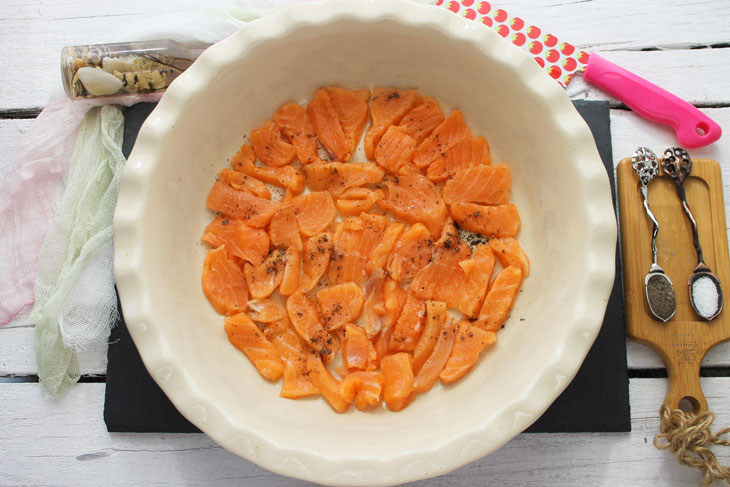 6. Fan out half of the potatoes on the salmon. Season with salt and pepper.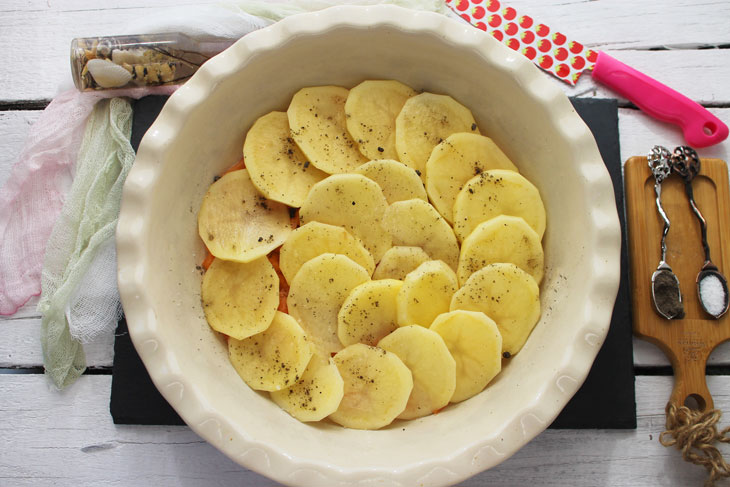 7. Next, repeat the layers of salmon and potatoes. Put the onion in the next layer.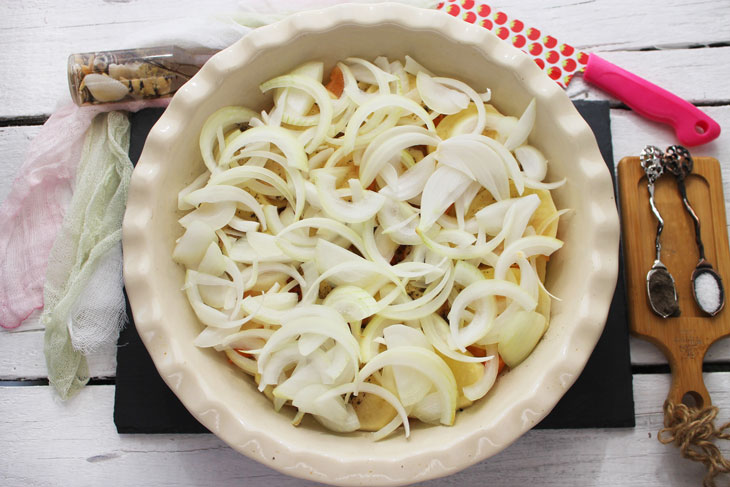 8. Sprinkle with cheese.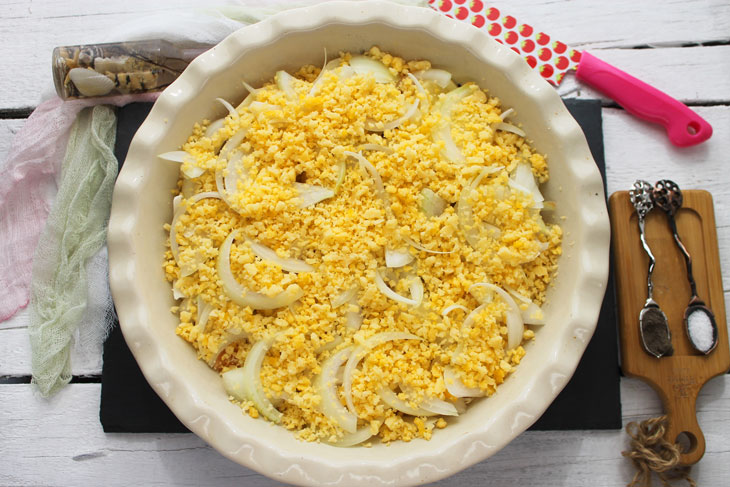 9. Lubricate with mayonnaise.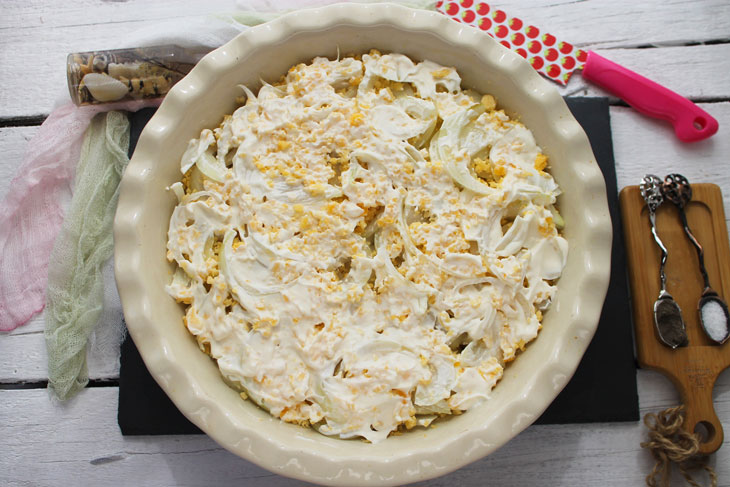 10. Preheat the oven to 180⁰ C. Place the mold in the oven on a medium level. Bake 30 minutes. After the specified time, try the potatoes and onions for readiness. If they are not baked, leave the dish in the oven for another 10 minutes.
Delicious, with a golden crust, French-style salmon is ready. Arrange the dish on portioned plates, decorate with finely chopped green onions or dill and serve. You can serve dry white wine with this dish.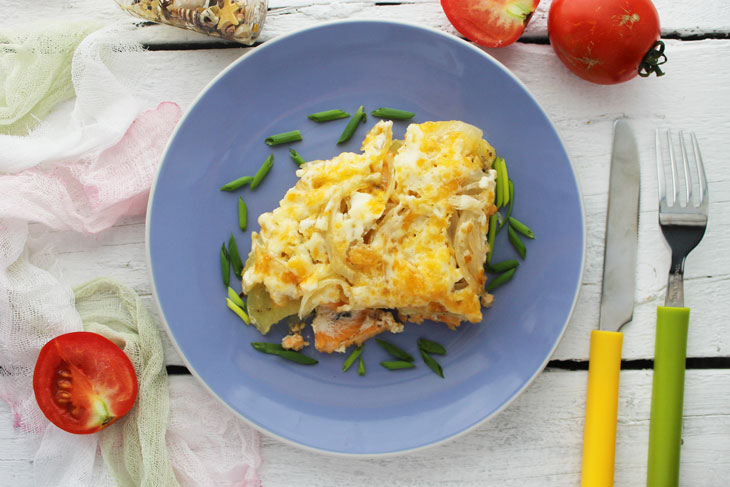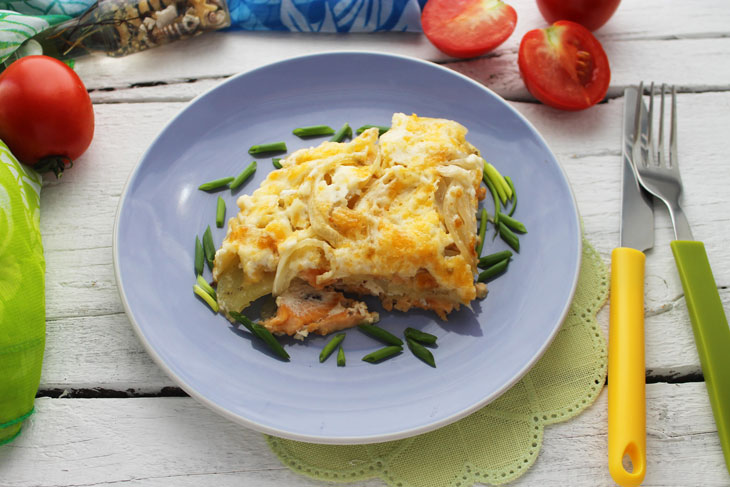 Bon appetit!