Daily marinated champignons are prepared quite simply and the most difficult thing in the whole process is to wait for time before the first tasting. However, in order for the appetizer to turn out with a really bright rich taste, so that the mushrooms are maximally saturated with spices and spices from the marinade, it is worth pausing.
For pickling, it is better to use small mushrooms to throw them into the broth whole.
Ingredients:
Champignons – 500 g.
Salt – 1/3 tbsp. l.
Sugar – 1/3 tbsp. l.
Bay leaf – 2-3 pcs.
Garlic – 3 cloves.
Vinegar 9% – 45 ml.
Sunflower oil – 55 ml.
Allspice peas – 1 tsp
Ground cilantro seeds – 1 tsp
Cooking time: 45 minutes + 24 hours. Servings Per Container: 4.
Cooking:
1. Carefully sort out fresh mushrooms. If there are a lot of them, it is better to give preference to mushrooms of medium size or very small ones. Large mushrooms, in extreme cases, can be divided into quarters. Wash the mushrooms with running water.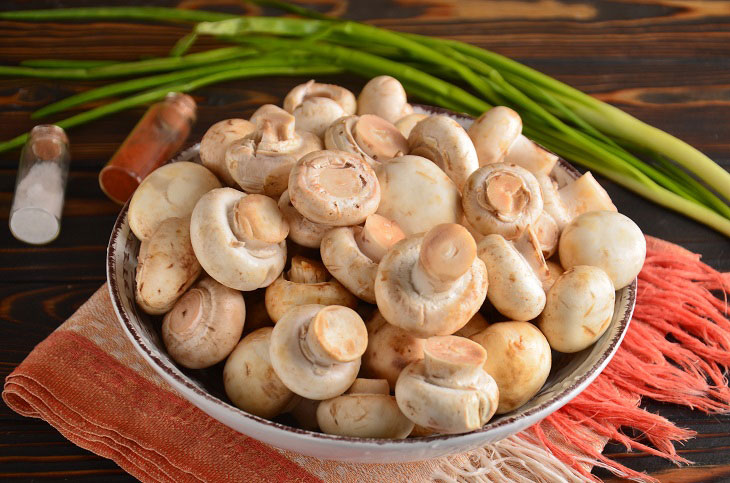 2. Cut large and medium-sized mushrooms into 3-4 parts.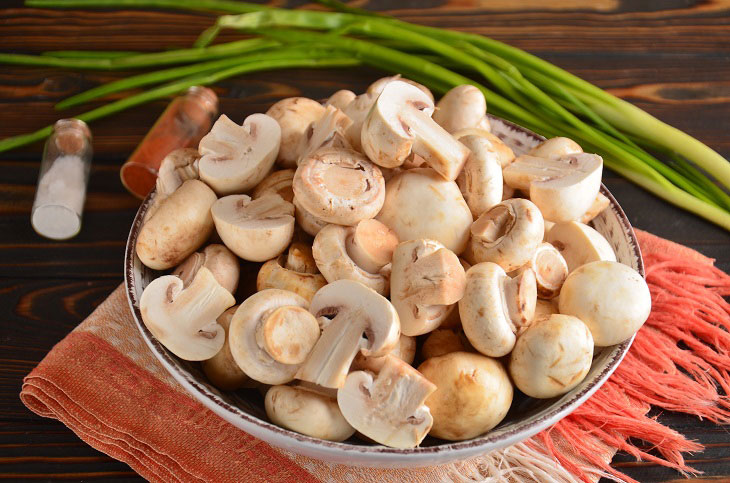 3. Measure out the required amount of ingredients to prepare the marinade.
Sugar and salt are required, but a set of spices can be chosen to your taste.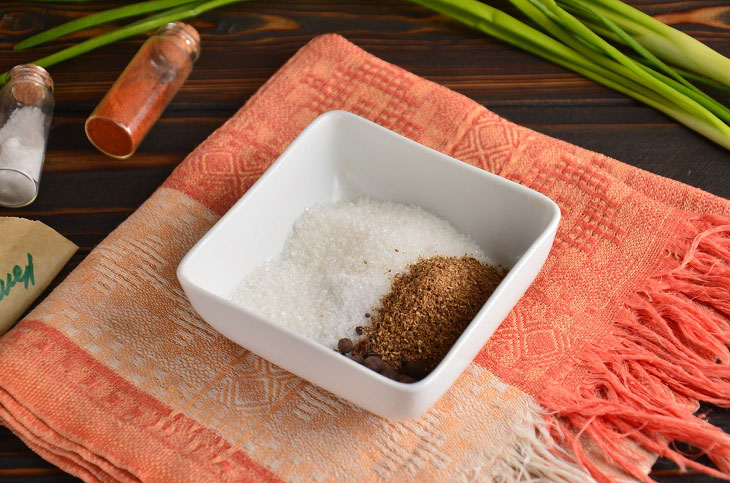 4. Pour salt, sugar, coriander into a saucepan, add allspice peas, as well as refined oil. Pour in 250-300 ml of water and stir.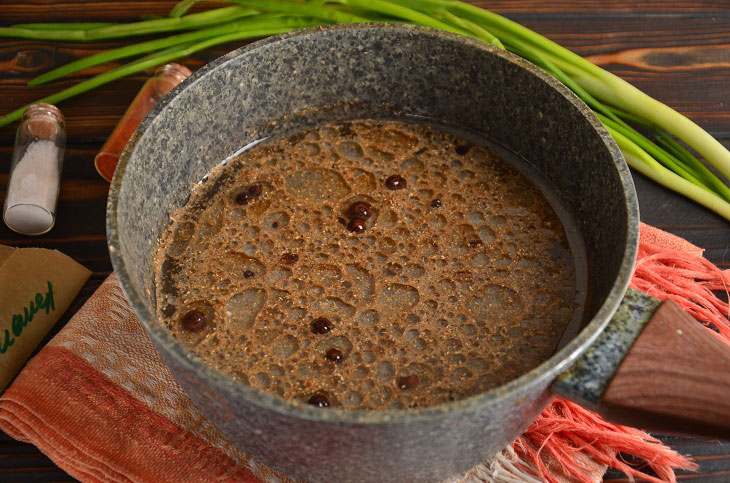 5. Peel and cut the garlic cloves into slices, put in a saucepan along with bay leaf. Put the container on the fire and bring to a boil over low heat, stirring.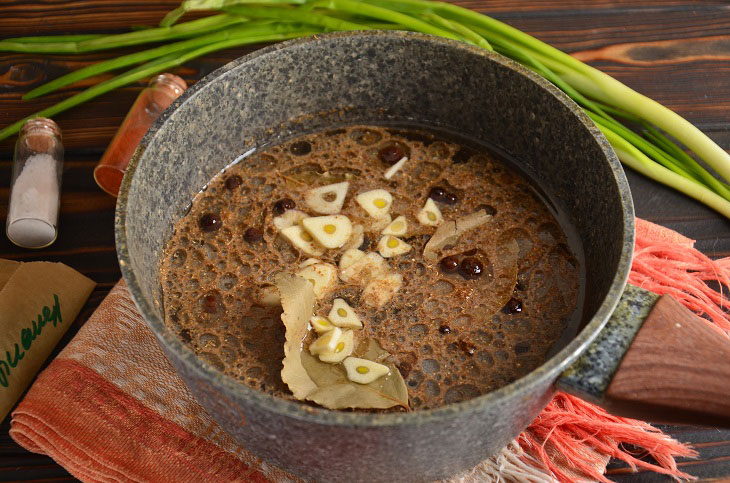 6. Send the prepared mushrooms to the saucepan. Leave to cook on a quiet fire.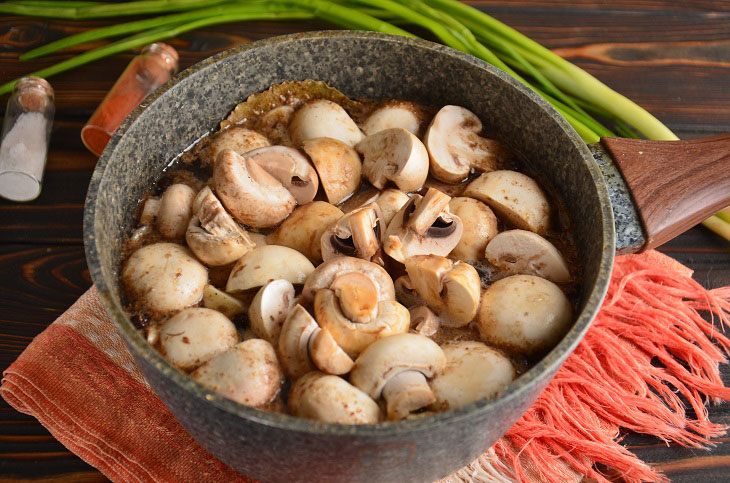 7. After a quarter of an hour of cooking, remove the saucepan from the heat and let the mushrooms cool. After a couple of hours, pour the marinade into a jar and put in a cold place. It remains to wait a day and the snack will be ready.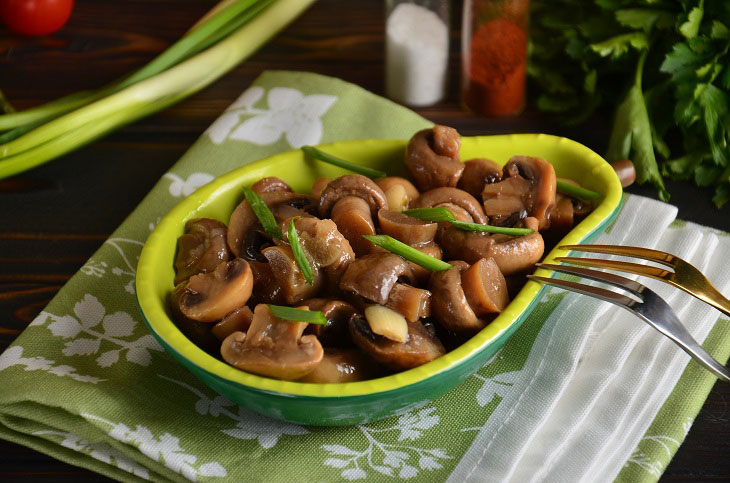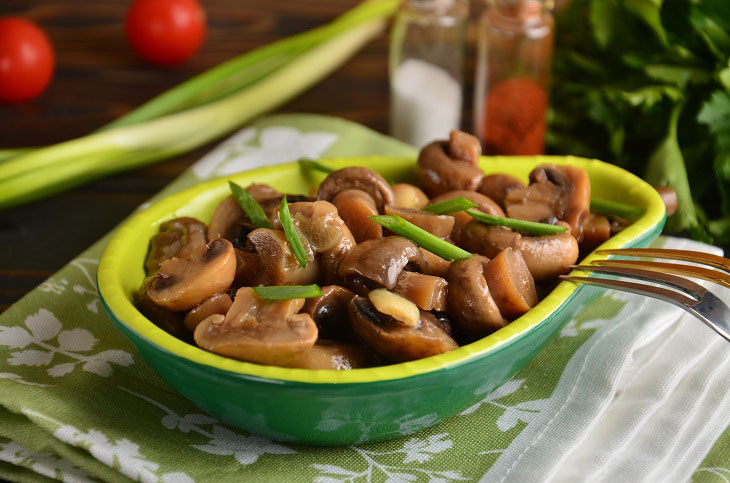 Enjoy your meal!