Tzatziki, or tzatziki, is a Greek sauce made from yogurt, fresh cucumber, herbs, and garlic. This cold sauce is served with meat and fried fish, as well as a dip with white bread and just vegetables.
To make tzatziki, you will need Greek yogurt. If it was not possible to find it, then you can use any available yogurt without any additives. It is recommended to discard the yogurt through gauze folded in several layers, so all excess liquid will drain and the consistency will become denser and thicker.
Ingredients:
Natural yogurt (Greek) – 200 g.
Fresh cucumber (large) – 1 pc.
Garlic – 1-2 cloves.
Fresh chopped dill – 1 tbsp. l.
Olive oil – 1 tbsp. l.
Salt – 0.5 tsp. or to taste.
Black ground pepper – 1-2 pinches.
Lemon juice – 1 tsp
Hot pickled pepper – 0.5 pcs. optional.
Fresh chopped cilantro – 1 tbsp. l. optional.
How to cook:
1. Thoroughly wash the fresh cucumber, and then grate it – most often they use a grater with a large grate, but this does not matter (if grated on a coarse grater, the sauce will be softer, if on a fine grater, then denser). Drain the grated cucumber in a colander and squeeze to remove excess liquid.
Please note that cucumbers should not be bitter. It is good if they are fresh and without seeds, otherwise all the seeds will have to be cleaned out.
The skin does not need to be peeled off, it will give the sauce a beautiful color and texture.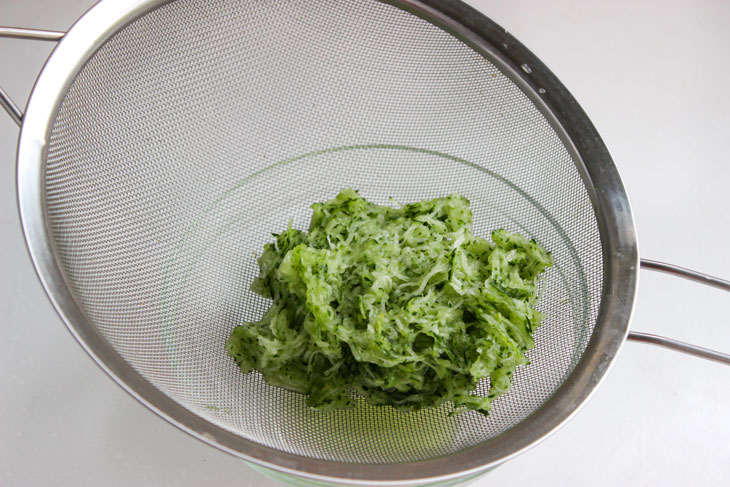 2. Garlic (1 large clove or 2 small ones) chop in a press. Finely chop the dill greens with a knife.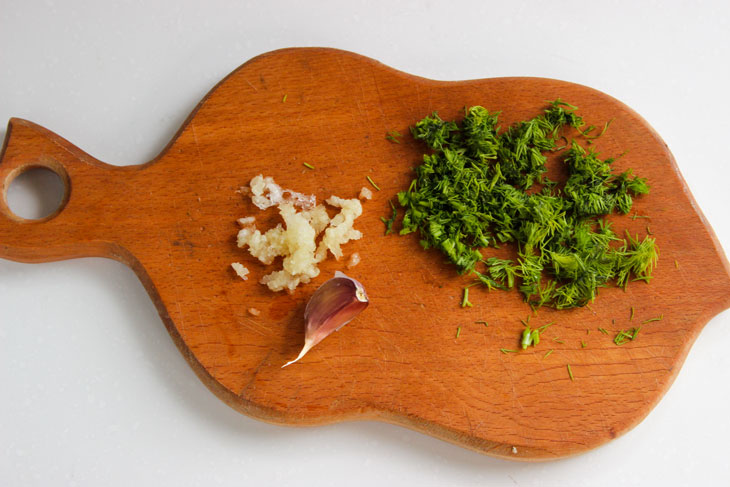 3. Hot peppers and cilantro are optional additions. So add them or not, decide for yourself. Hot pickled peppers give a very interesting taste and spiciness, and cilantro – a characteristic aroma. They also need to be cut with a knife.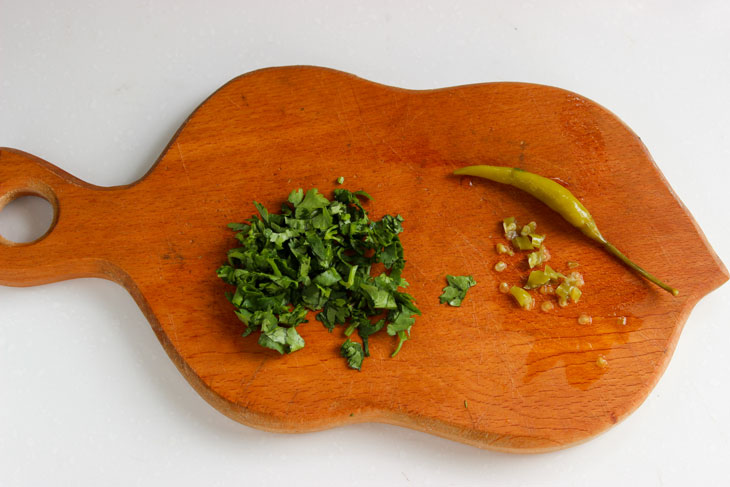 4. Mix yogurt, cucumber, garlic, herbs and pepper (if you decide to add it). Pour in some olive oil and lemon juice, salt and pepper.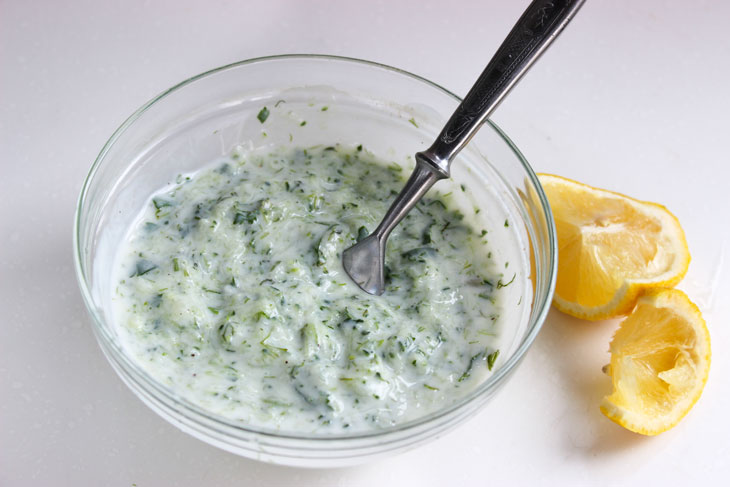 Serve with bread, meat or fish, fresh or baked vegetables.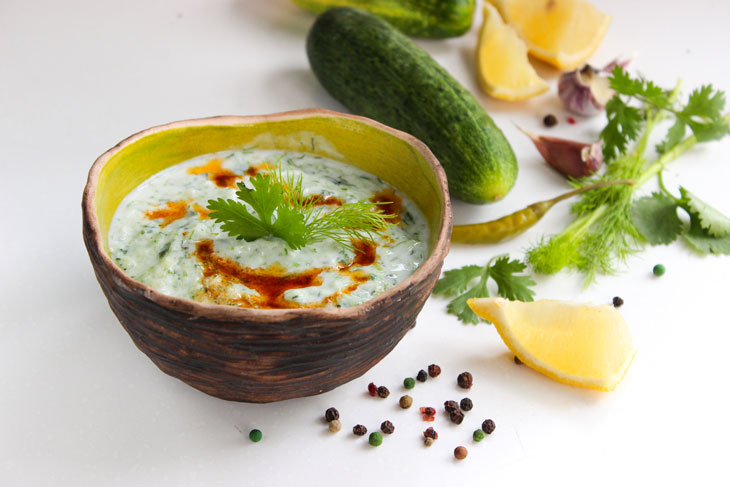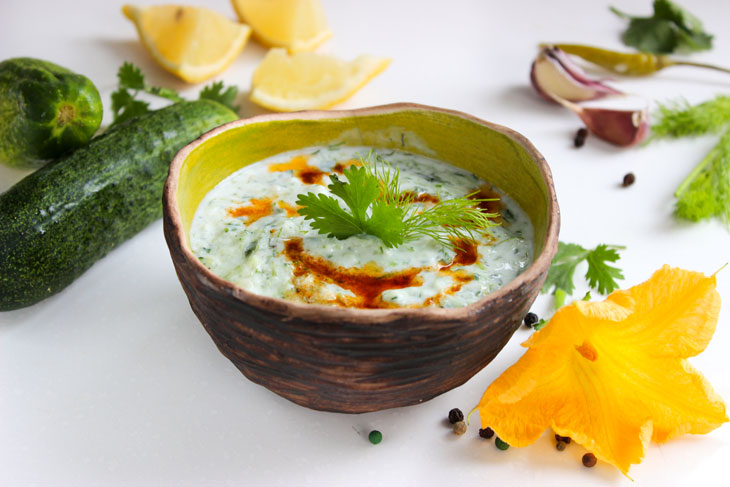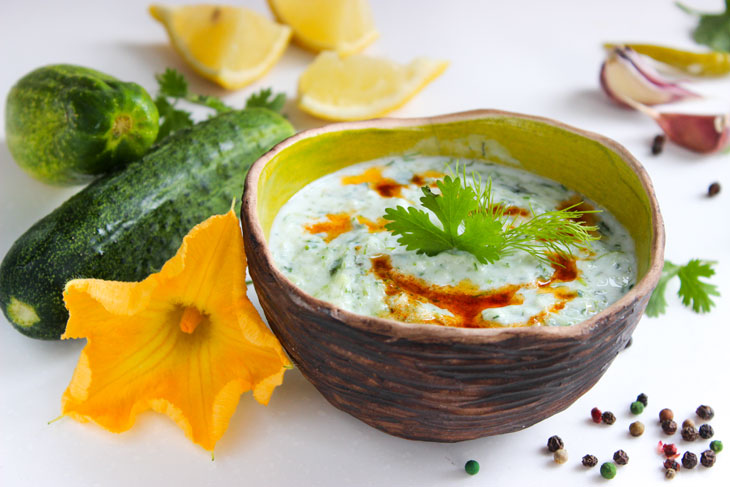 Enjoy your meal!